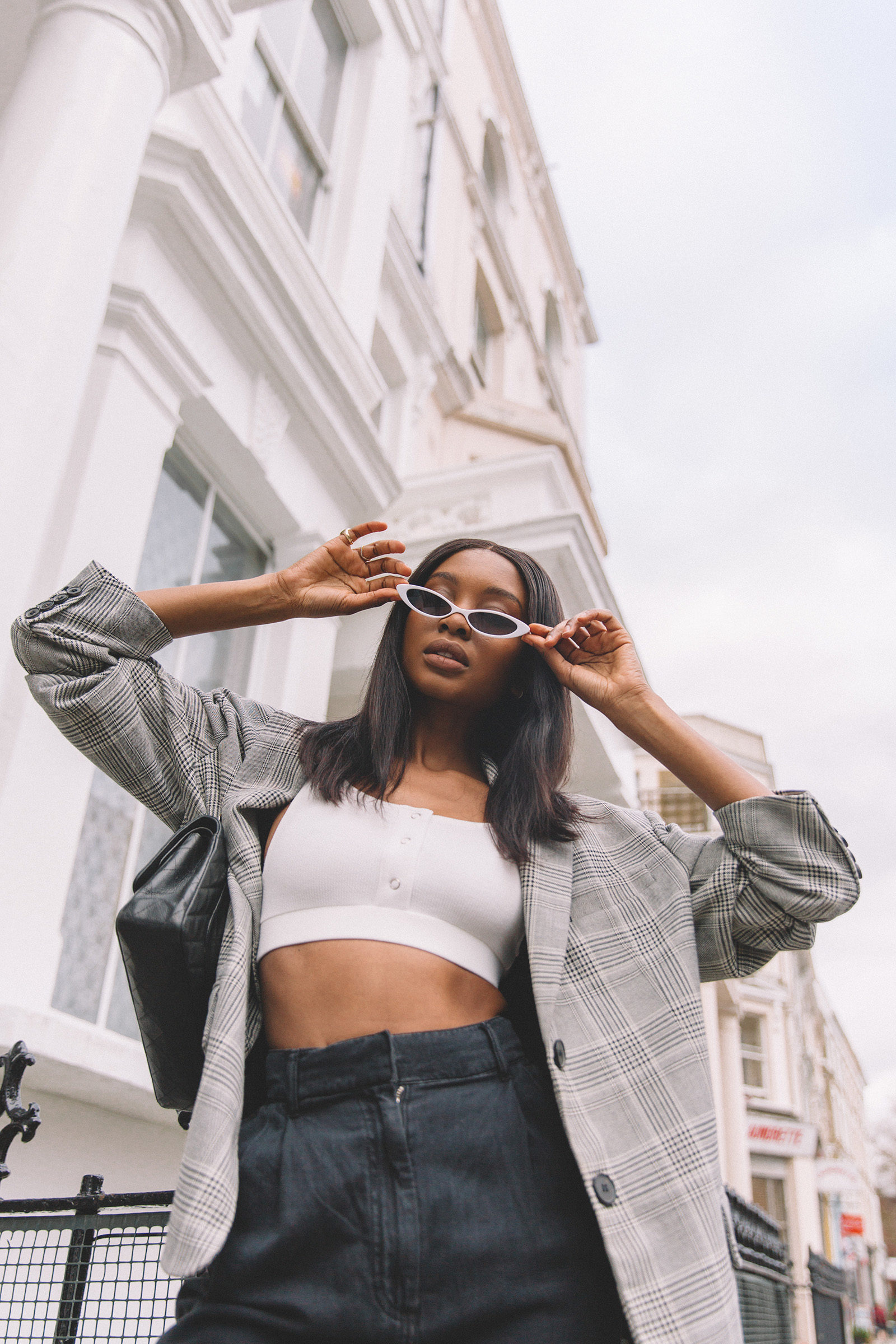 Cat eye sunglasses are making a comeback, just in time for Spring.  Ok, maybe the cat eye is not necessarily making a comeback because it never left, but let's just say it is back but looking a whole lot slimmer. So many brands from the high-street to designer are making a variation of the infamous shape. I tend to lean to a more oval cat eye than a triangular shape because it suits my face better.
These sunglasses I am wearing are more of an oval shape, although classified as cat eye on Asos. Nevertheless, if you are going to go for a slim oval or cat eye shape, be bold and go for colours like red, white or the occasional pink. Stock up on them now before they sell out and have fun with the shapes. I personally advise you to buy cheap ones because some of these styles may not be forever. If you know you will wear a pair regularly and it will be a staple in your wardrobe, then, by all means, fork out a couple hundred bucks. Just make sure to take a photo to look back on and show your grandkids how cool ( or ridiculous) you looked in them.
SHOP CAT EYE SUNGLASSES
Not to forget the rest of the outfit, here is what the rest of my look consisted of. When I put together this look, my sunglasses were the focal point. Usually, sunglasses are something I throw on last minute but because these are quite a unique-looking pair, I had to be more cautious of what I wore to complete them. A black, white and grey palette works well with a pair of white sunglasses, so I opted for this tailored look.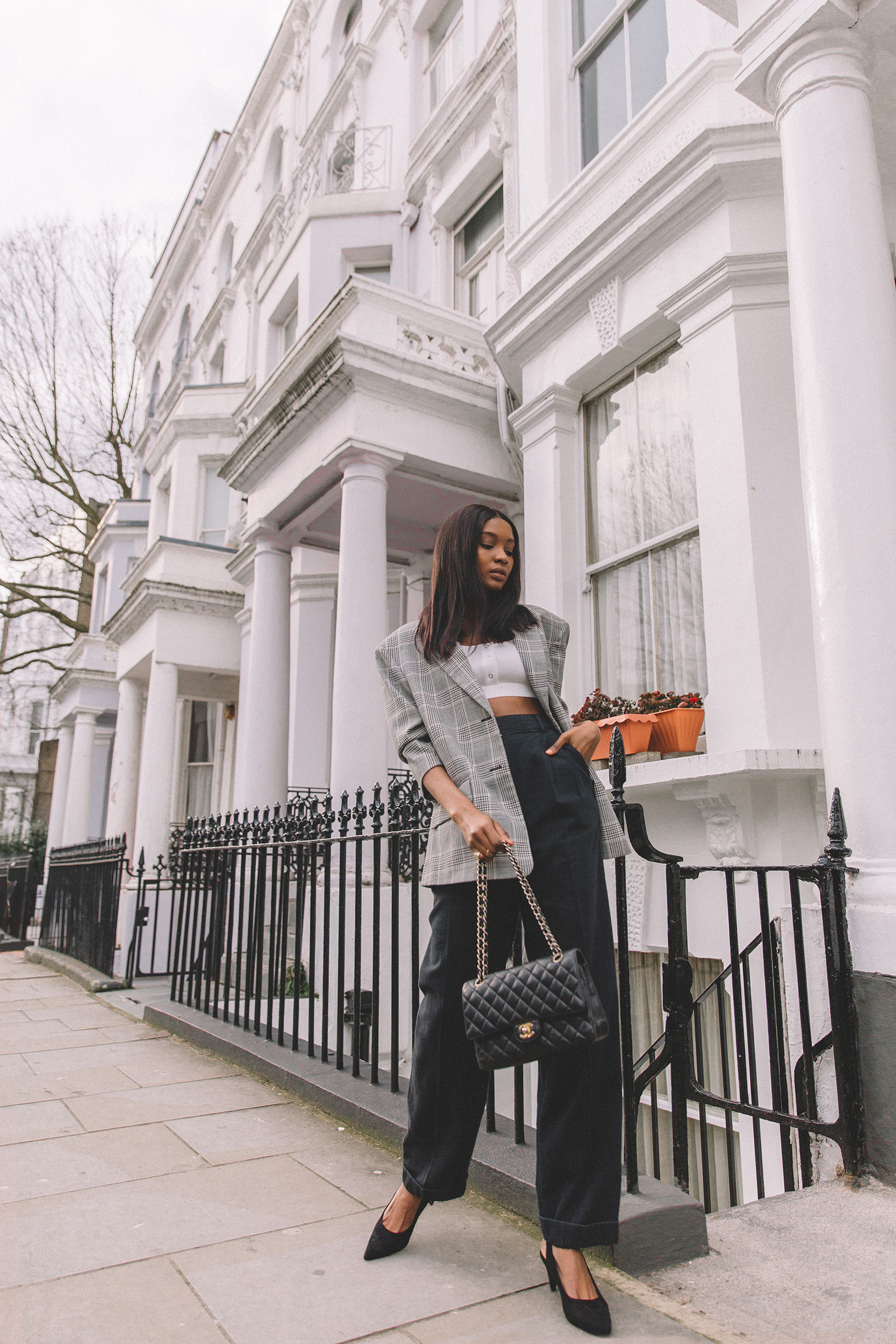 SHOP MY LOOK
Zara Blazer (sold out) / Asos Crop Top/ H&M pants / Chanel Bag / Asos Slingbacks