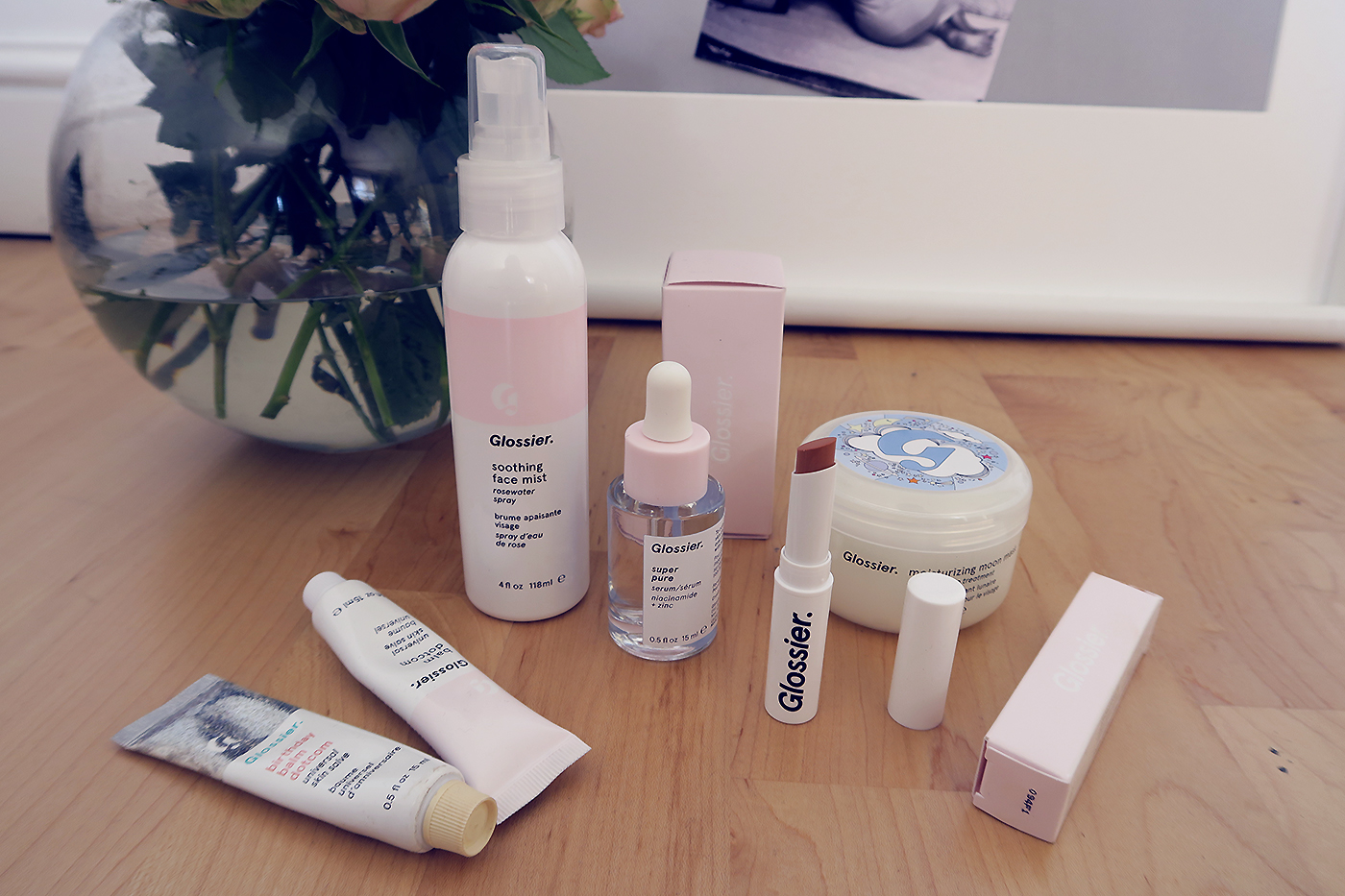 Before I got my hands on this set of skincare and beauty bits from the Glossier team who came to London last week, I relied on a friend to be my mule, so to speak, in delivering Glossier goods to me in the UK. I'll be honest, I'm talking a lip balm or two but I am happy to say that I now have a few more products in my possession. My favourite, so far, has been the Moisturising Moon Mask which I can feel hydrating my skin,  the moment I put it on, especially in the morning, when I need my skin glow. This will be my go-to hangover cure for sure.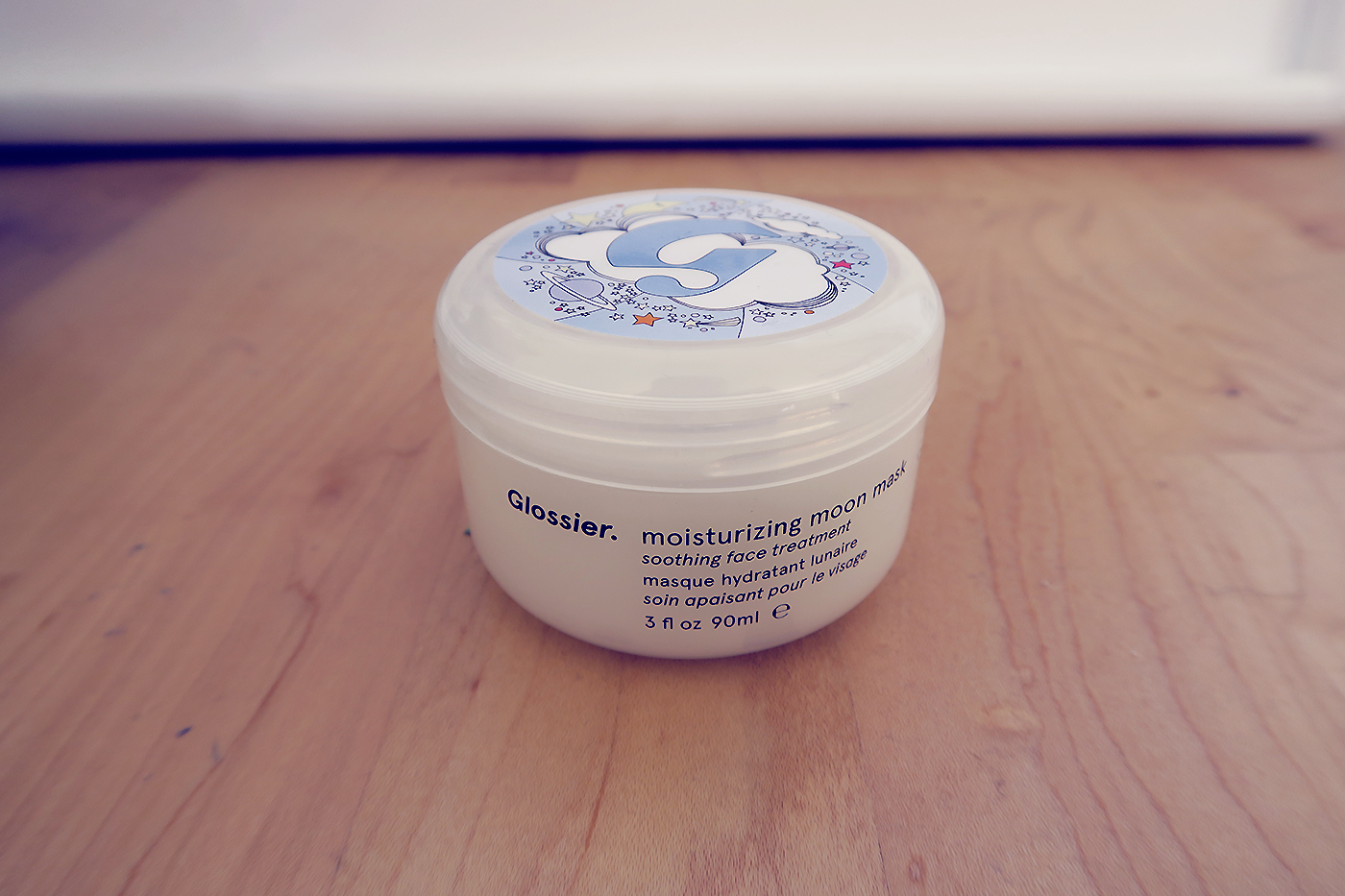 As for which of the lip balms are my favourite, I will say the Birthday Balm Dotcom wins but if you are someone who prefers a balm that doesn't have a frangrance or smell to it, go for the Original one.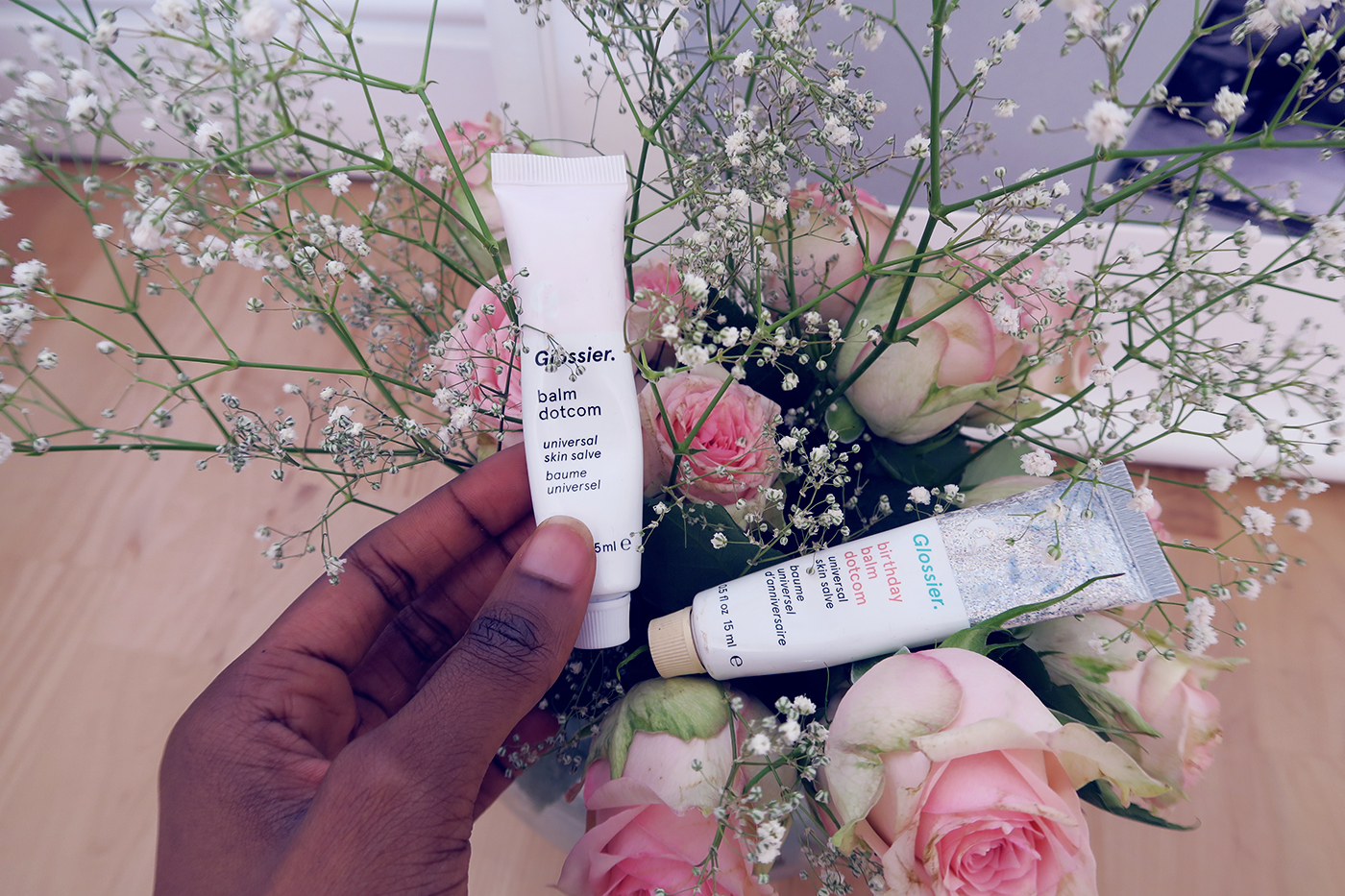 For all you low-maintenance makeup gurus, make sure to add one of the six sheer matte lip colors to your makeup bag, perfect for when you want a little bit of color whilst on the go. The color I got is Leo, described as a "warm cocoa brown" which goes onto my lips like a nude color.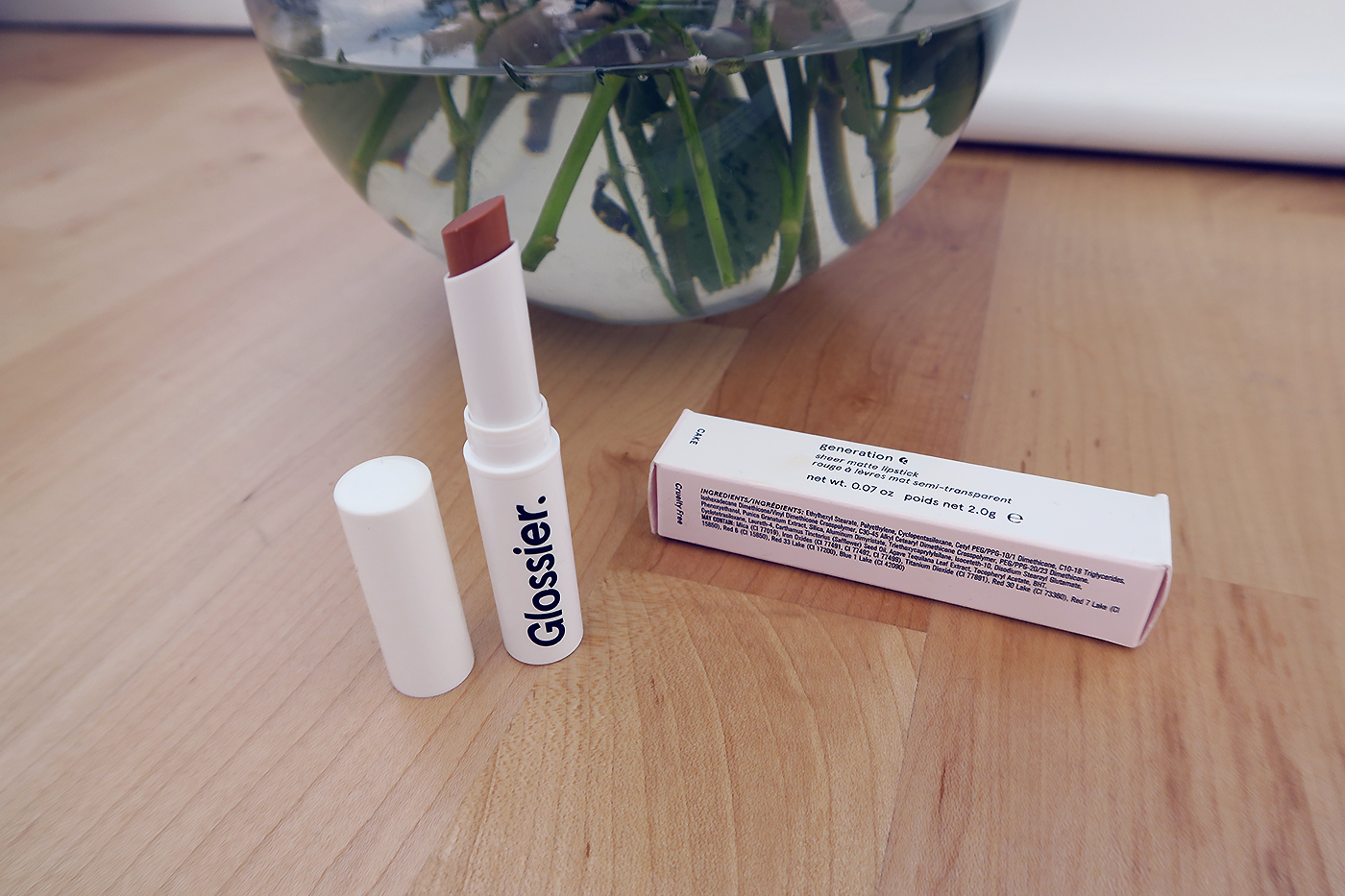 I'm going to break my rule of using one serum at a time and pack the Super Pure Serum with me for my trip to Paris this week. I may as well use it while I am away from my medicine cabinet filled with beauty products so that I can see how my skin takes to it.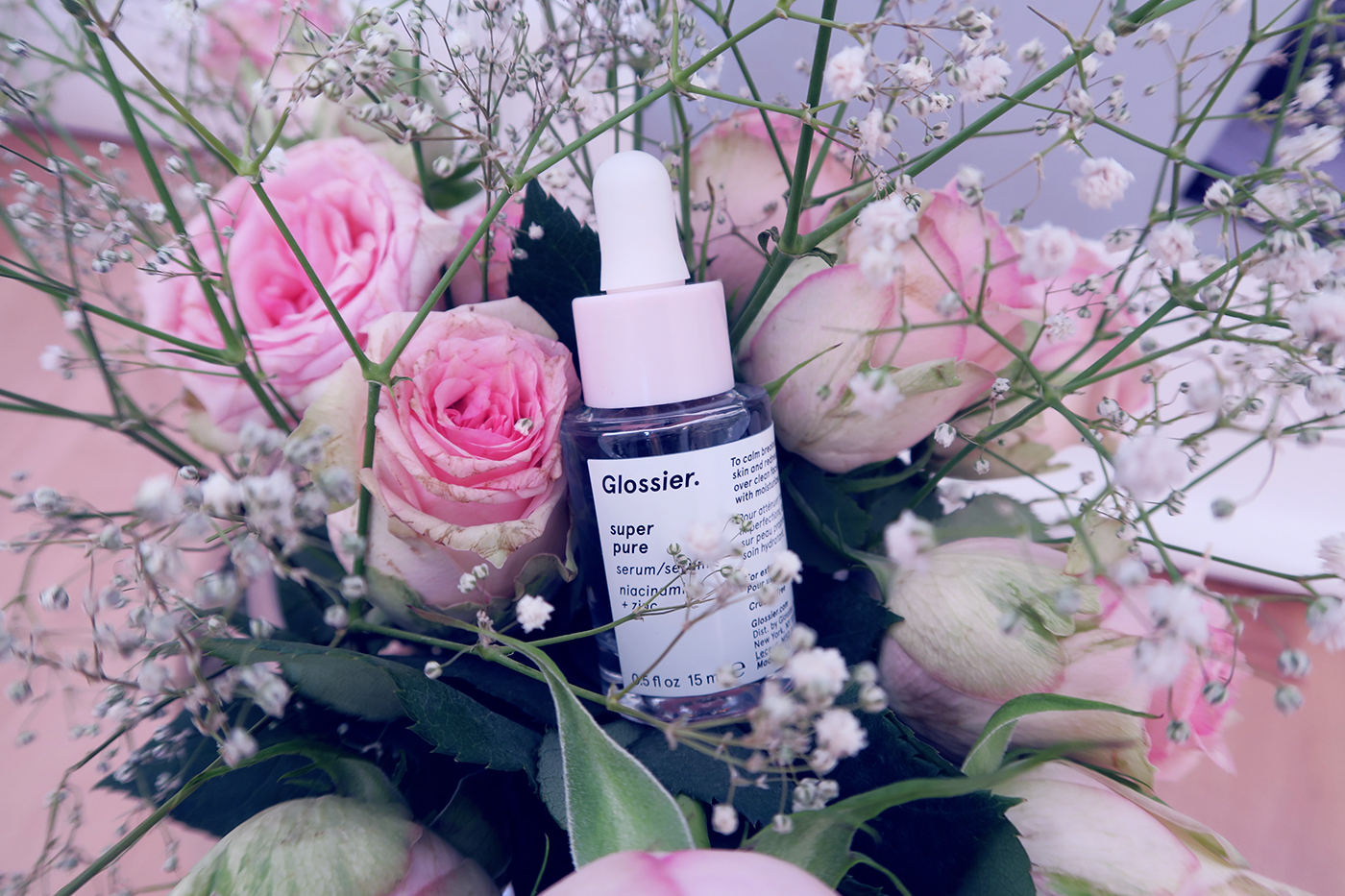 Last but not least – the Soothing Face Mist. I did give it a cheeky spritz the moment I opened the box and as someone who loves face mists, whose key ingredient is rose water, I have a feeling this and the moon mask are going to be my favourite duo the morning after a crazy night.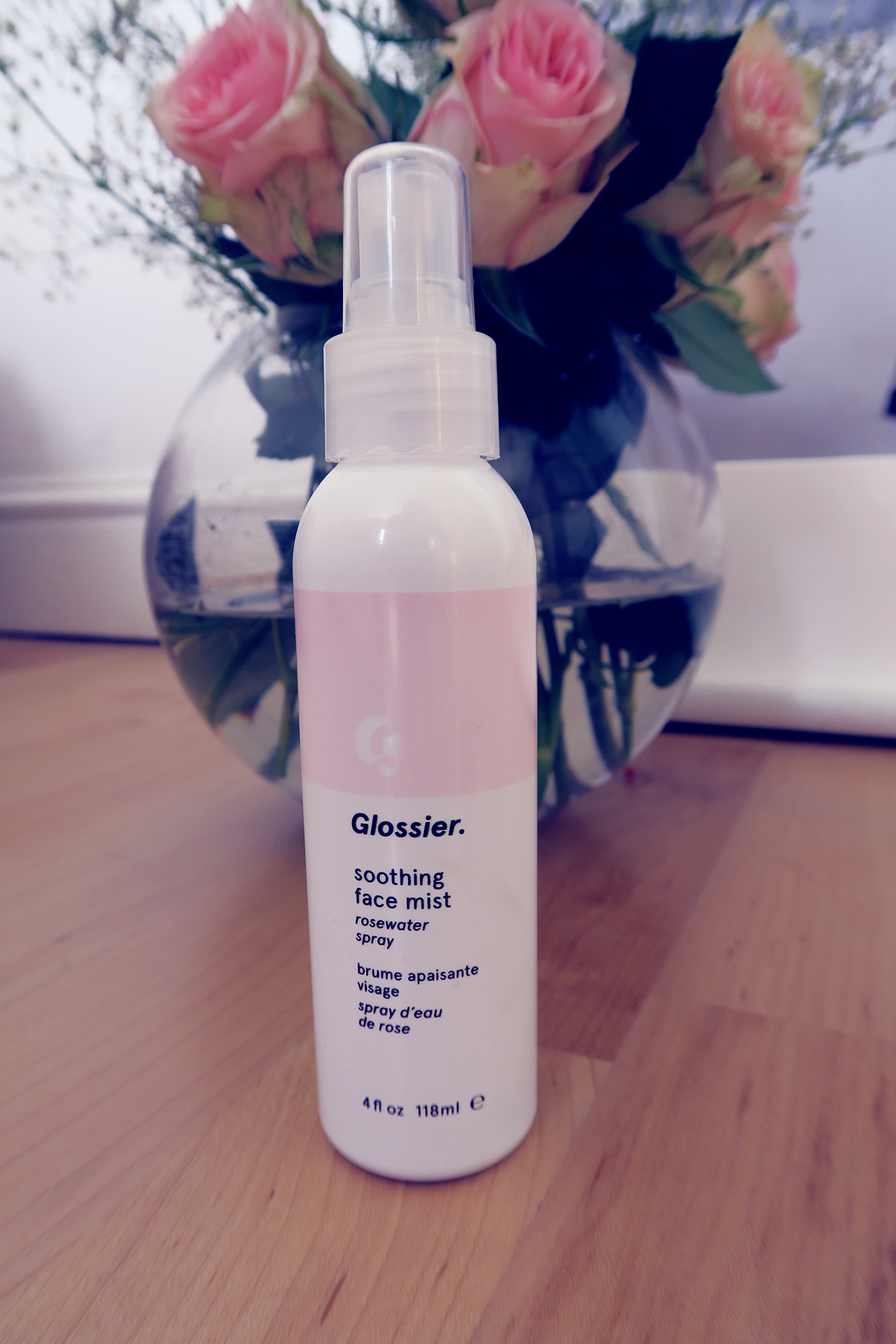 That being said, as I write this little blurb, Glossier is still currently shipping to the US & Canada only. When I talked to one of the team members at last week's party, I did get word that they are expanding to the United Kingdom. Fingers crossed it happens sometime before Halloween because I am dying to get my hands on their new Body Hero products !
* SHOP MORE FROM GLOSSIER BELOW *