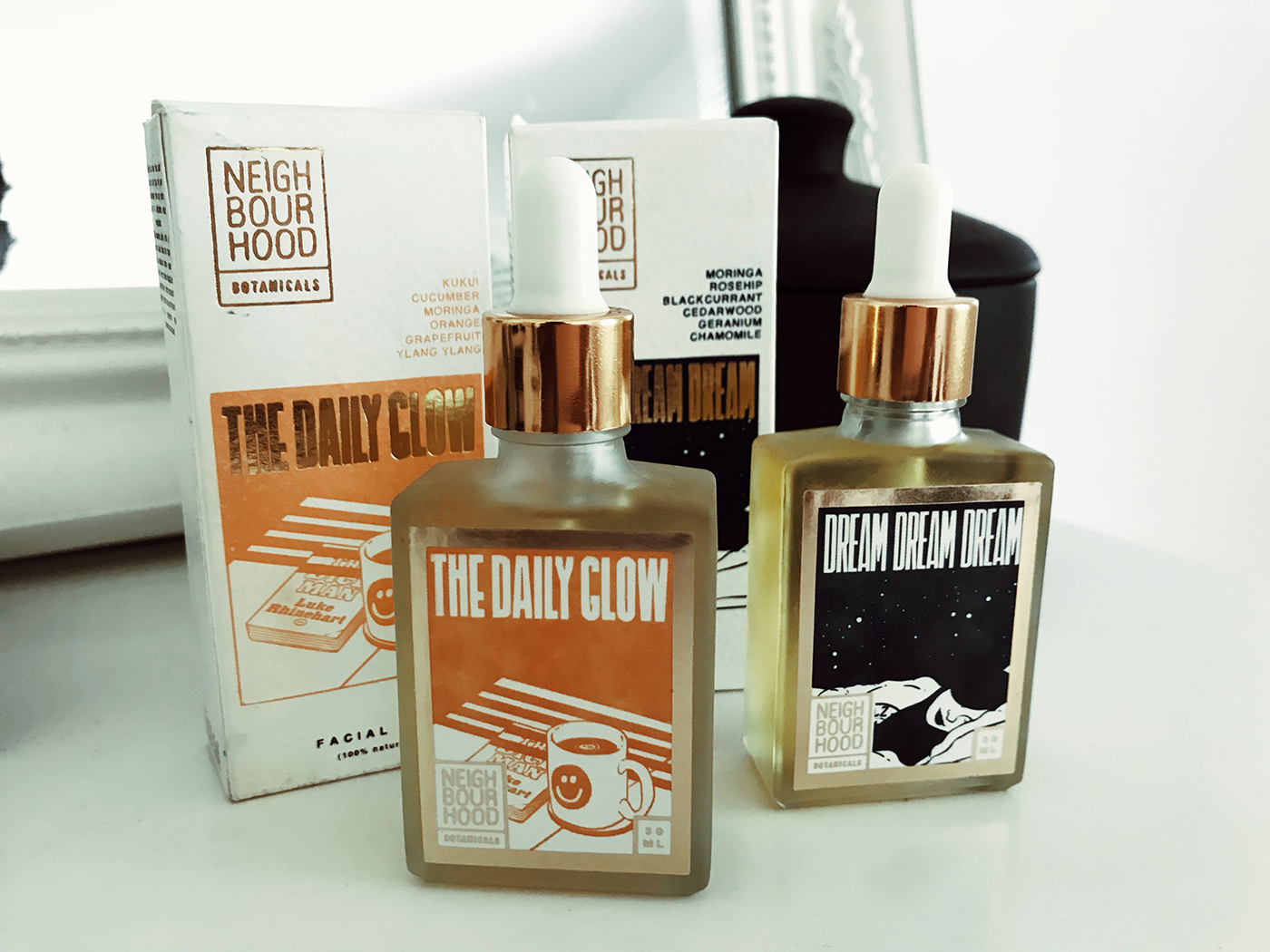 Recently, I met up with Micaela Nisbet, the founder of  skincare brand Neighbourhood Botanicals. Having come back from touring and now based in east London, we caught up at Jim's Cafe, along with her adorable, stylish pooch. After a glass or two of wine – it was a sunny Friday, after all – we talked all things skincare, in particular her brand of natural oils for the skin.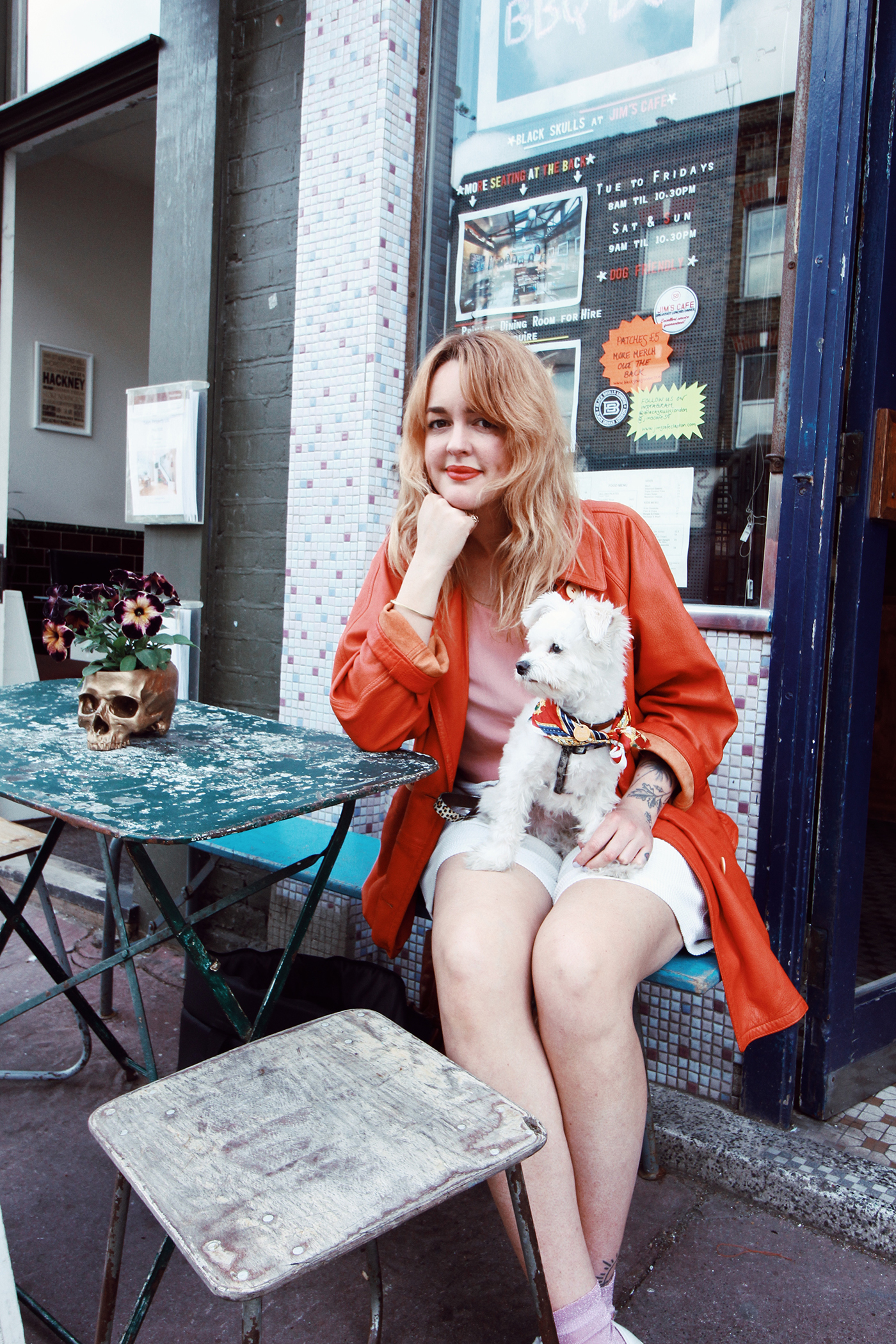 Tell me a bit about yourself. Where are you from ?
I'm Micaela Nisbet, 31, from the sunny beaches of south east Australia originally, but I've been over this side of the world for the last 8 years.
What made you start Neighbourhood Botanicals ?
I was touring the world with my job, skin always dried out, and spending so much money on trying to regain glow and get rid of dry patches. I remembered in Byron Bay we used sweet almond oil for everything, so I started using it again, and it worked! So I went along that path, getting into nicer, more luxury blended oils and was maddened that they can be so expensive. So I studied organic skincare formulation and made my own, and Neighbourhood Botanicals was born.


What influenced your choice to use all natural ingredients ? Was it your current lifestyle ?
Honestly the main reason is because they work better, for everyday products that is. I'm all for targeted science-y serums and such, (and growing older I've noticed my skin really needs them!) but for staple products I believe natural is so much better. The nourishment, softening, vitamin dose and protection your skin can get from a plant oil is high and above a simple coating effect you'd get from silicone for example. They both hold moisture in your skin, but why not choose the option with all the added bonuses?
Plus, mineral oil and many other synthetics in our skincare have a small enough particle size that they can penetrate your skin and weasel themselves into your body, where they stay… like forever. The body can't break them down. There have been studies where they found mineral oil deposits in breast tissue. Kinda freaky. And synthetics are irritating to skin; petroleum is destroying ecosystems. Ah, so many reasons! Natural ingredients are more expensive to work with and so the profit margin is less, but I firmly believe it's the way forward.
Your constant traveling must affect your skin. What have you learned to focus on or avoid doing in regards to maintaining your skin while on the road ?
Oh god, I guess a big one is 'don't drink' but I can't help breaking that quite often, haha. I don't rage on so much anymore but a few drinks a day adds up against your skin's hydration. I always keep a moisture mist in my bag. Very handy for dry environments, or a refreshing zing before a show. The facial mists from Evolve Organics and BYBI are my favourites. I also drink warm water with half a lemon without fail every day. I make kombucha and take probiotics. Gut health is so key to maintaining good overall health. I think it shows in your skin when your gut microbiome is off. I try get naps in wherever possible, so a huge shawl type scarf is always in my bag on tour.
What's your skin care routine ? Any tips on what to do with the oils and what other products you use with the oils?
Oils are going to work their best when your skin is damp, so just out of the shower, or with a moisture mist as a first layer. That's because water soaks into your skin and plumps up the cells and surrounds, and you want to trap it in there with an occlusive layer before it dries out into the atmosphere. For dry skin I recommend using a moisturiser first also. Same principle but with extra moisture and nourishment, before sealing it in with a facial oil.
I use the oil cleansing method and hot flannel in the morning in the shower. Then a moisture mist, a cream – Majo Medicine if my skin needs a strong dose of power; that stuff is amazing! I also use Weleda Almond cream, or an Australian goat milk cream that I just love and is getting expensive to keep shipping over and whichever of my facial oils talks to me that morning.
Lastly sunscreen! I just use the anti-age facial one from Superdrug. It does the job cheaply and doesn't make me shiny, and doesn't stink. At night I'll use my Face Off oil to milk cleanser, sometimes Pixi Glow Tonic acid exfoliator/toner, then a retinol cream (currently the Indeed Labs version), then Dream Dream Dream night oil, Weleda Skin Food on hands and lips and a spritz of Tisserand sleep spray on the pillow!
Which of the oils is your personal fave? Daily, Mature, Night or Men's Oil ?
My favourite child? Hmm I do use all of them actually, but I find myself reaching for Another Year Wiser (the mature oil) most often. It's got double the amount of tocopherol (vitamin E), oils high in squalene and extra squalane added so it's lush for dry skin.


Tell us the story behind the Mon Amour lip balm.
I've been touring with Alex (Rejjie Snow) for about 4 years now, so we're mates, and it's always nice to make things with mates. He's always losing his lip balm and stealing mine, so I said 'hey why don't we make you your own!' We made about 20 samples with different textures and ingredients, and he liked this formulation best. The packaging is gorgeous and I love how it doesn't follow today's minimalist trend .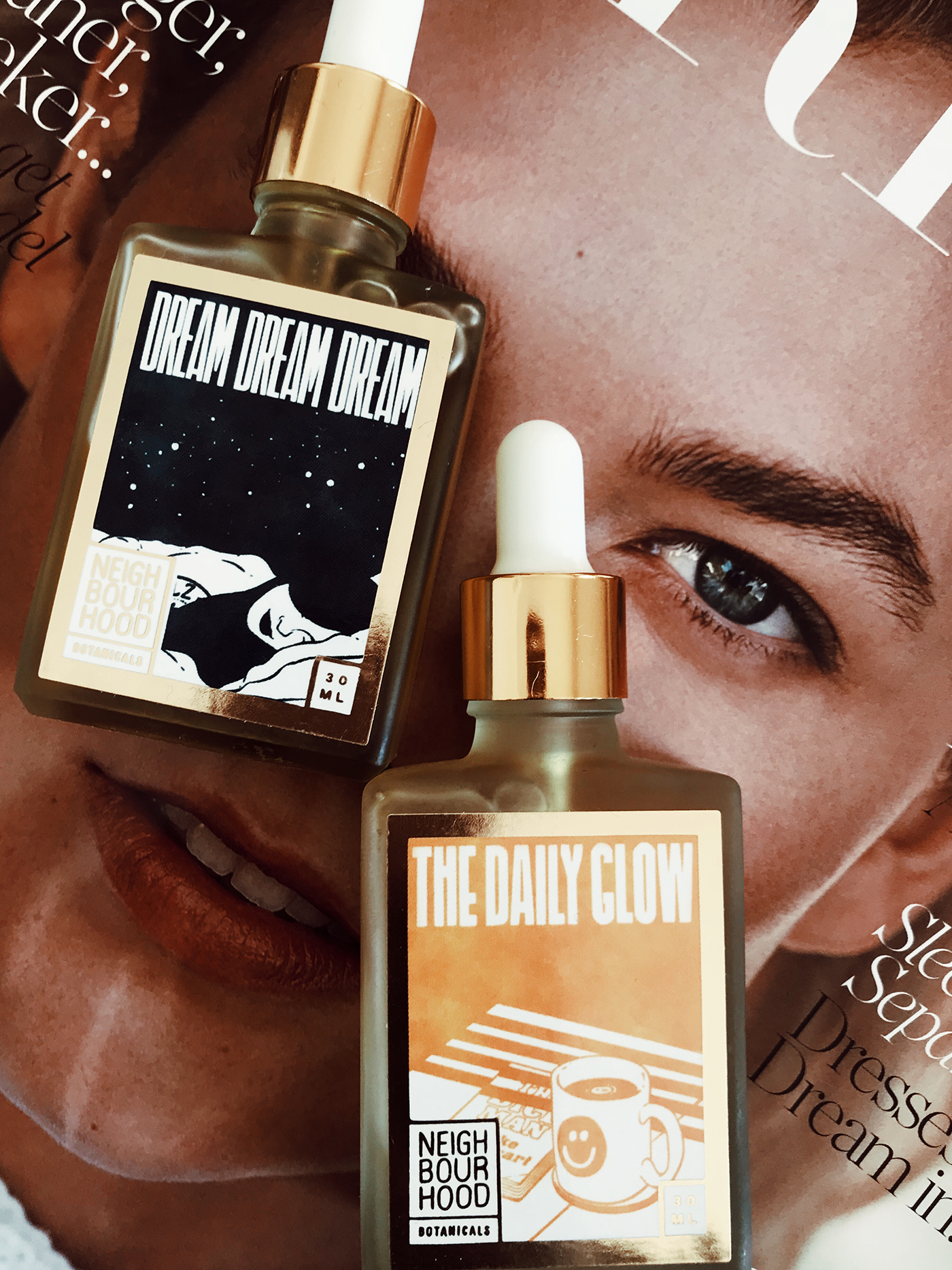 Did you work with an artist to create the sketches ? Does the packaging reflect your personal style ?
Yes, that was a conscious decision. The minimalist trend is so not me, and it's not very memorable either. I worked with an amazing artist called Mason London for the brand concept. He does mostly music based art. Everything he does blows my mind, I'm so lucky to have his pen on my products! The brief I gave him was 'bright, approachable, tongue-in-cheek, chic' and he nailed it. In a top shelf awash with millennial pink, I hope our products pop out. It's a bit out there for skincare, but hey, fortune favours the brave.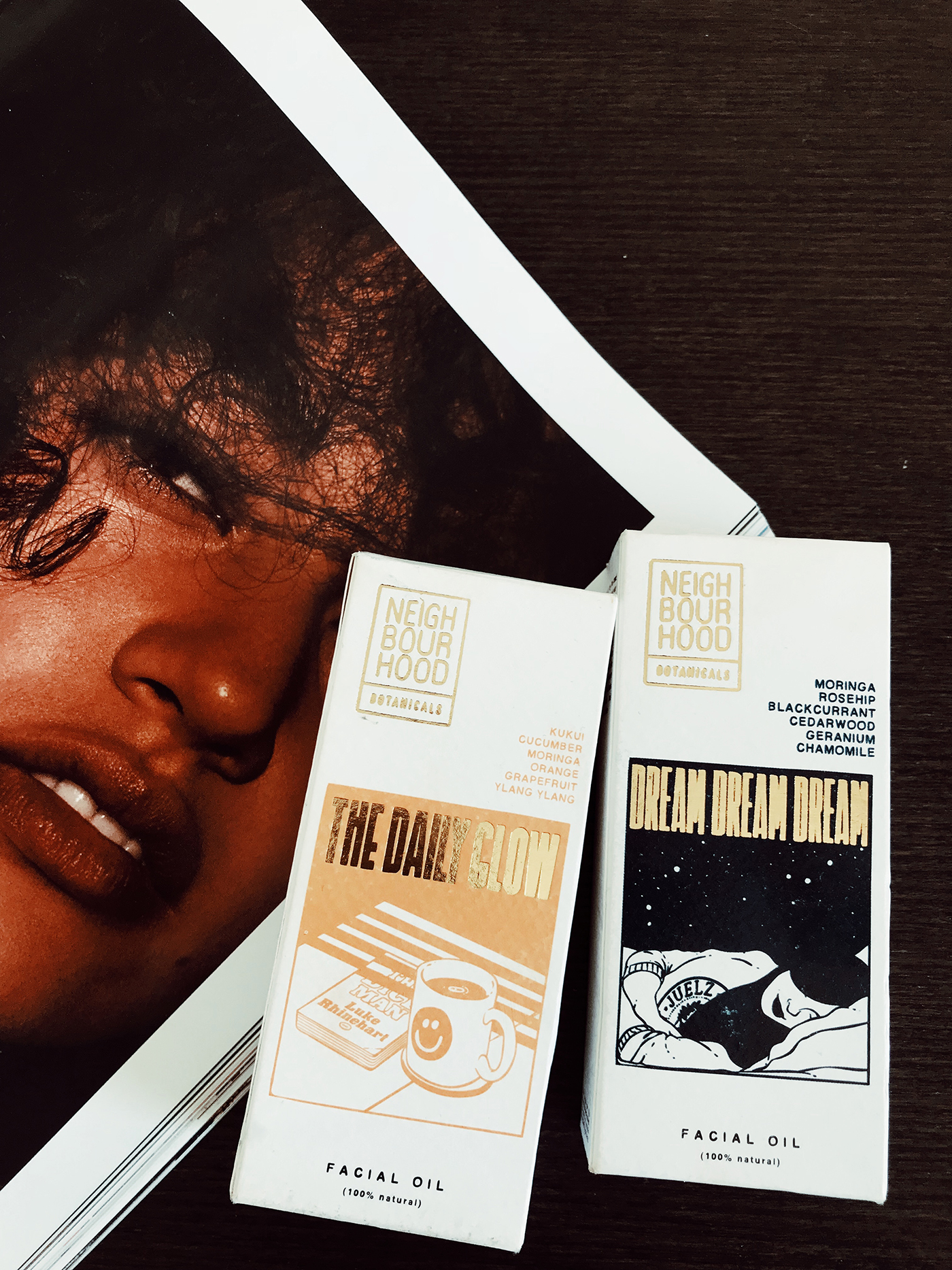 What is your personal style, in a few words ? Where do you shop for clothes ?
My wardrobe is based around vintage pieces. I like bright quality pieces that look like they could be current. One of my favourite things about travelling so much is I get to go to all these amazing vintage shops and charity stores all over the world. It's the first thing I look up in a city after 'best coffee' (thank god for Yelp !). I'll mix these up with bits from Zara, Weekday, H&M. I live in Muji sneakers. Ideally I'm going for a floaty mix of 70's southern Cali, sharp Stockholm and bright cool-gal Williamsburg. My mantra is 'More Haha, less Blah Blah'.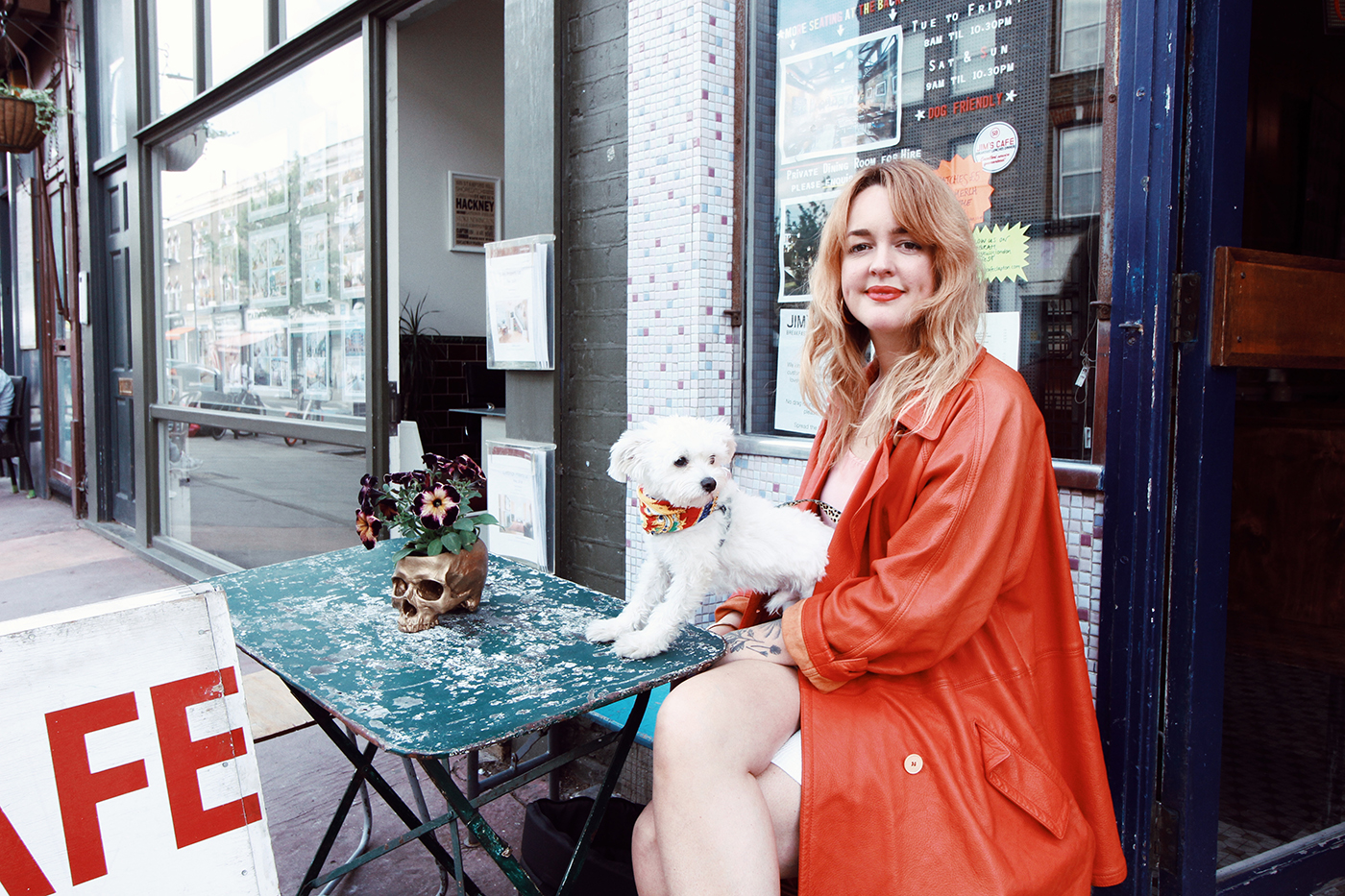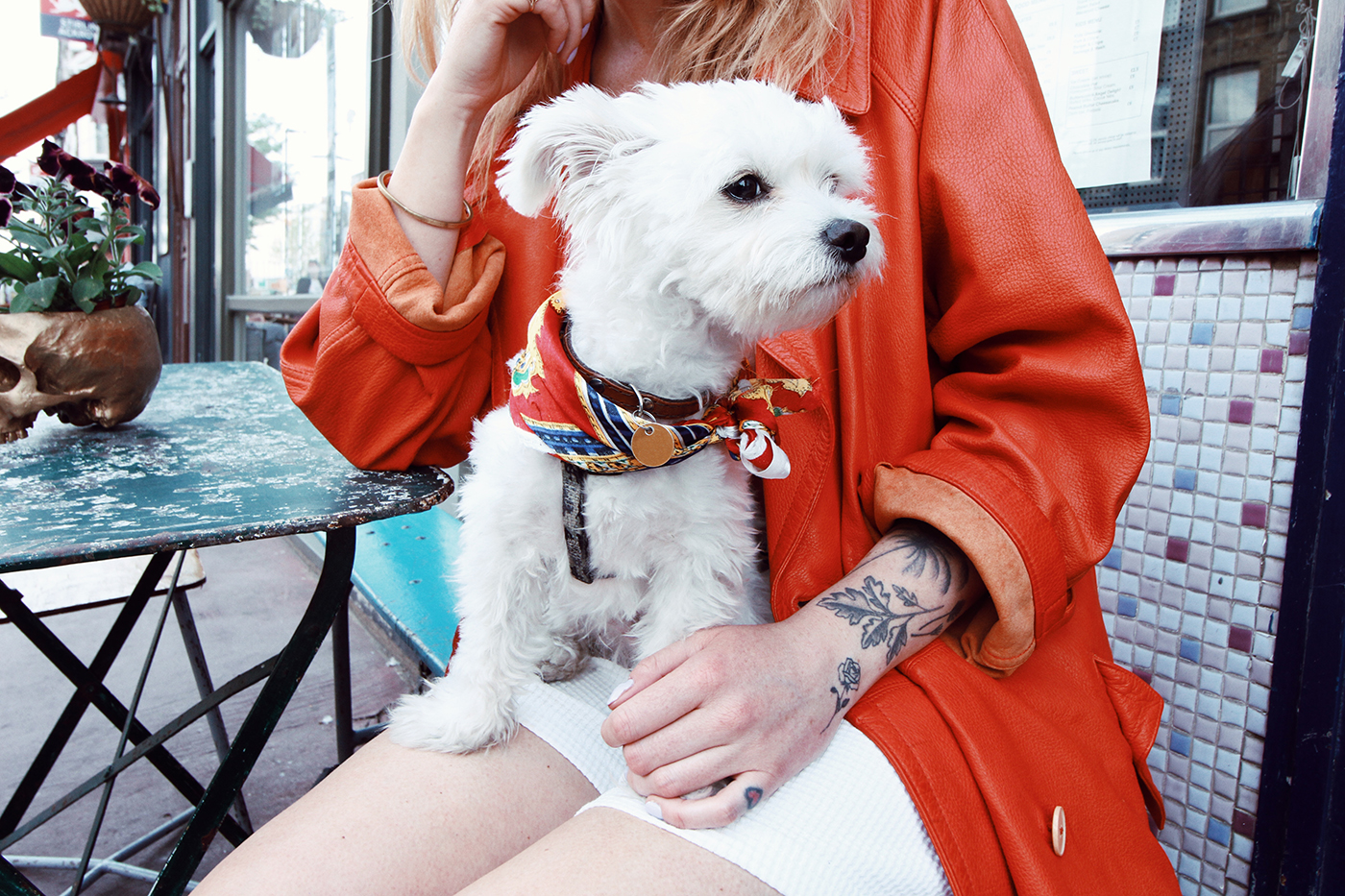 SHOP FACE OILS  (Natural, Vegan & Cruelty Free Options )