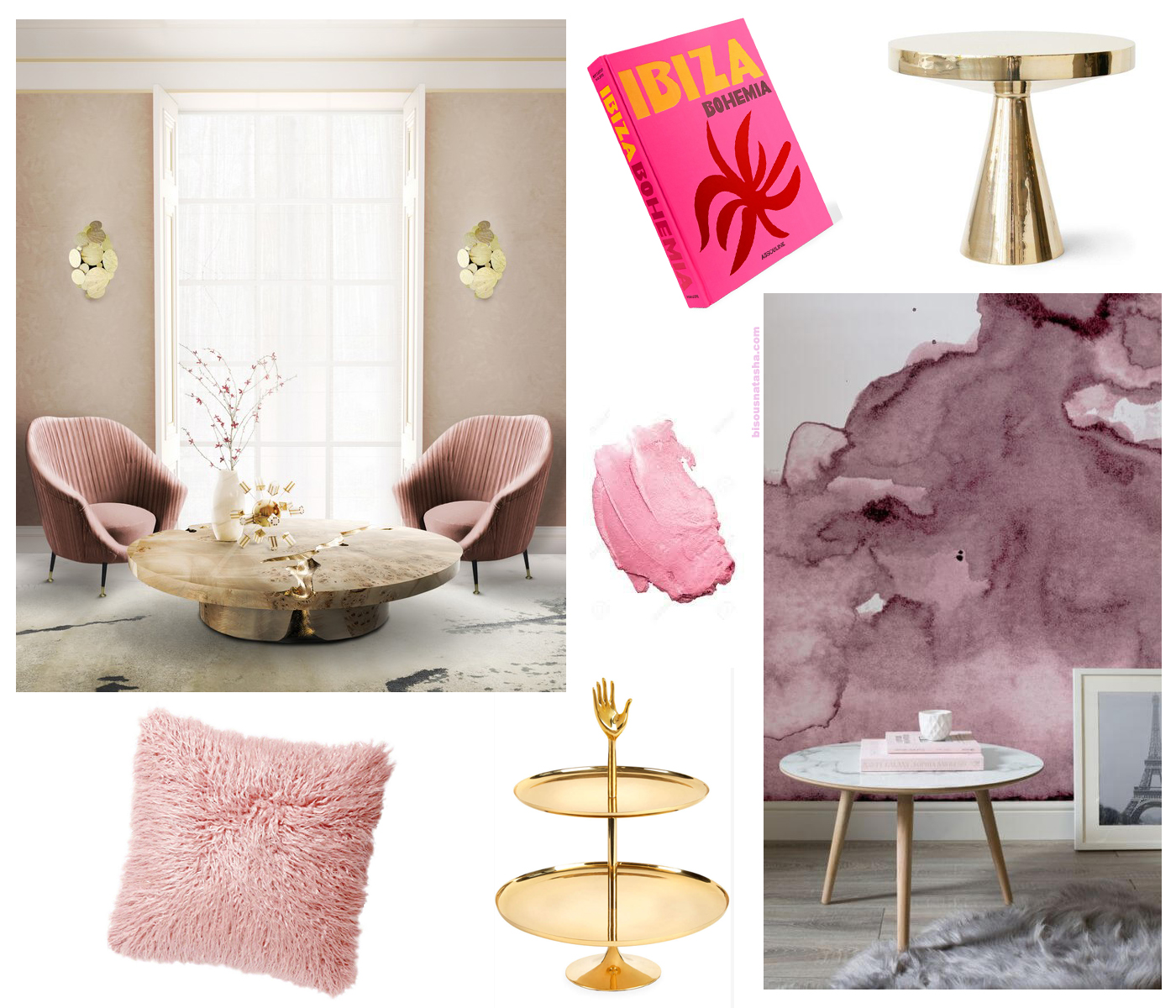 If you aren't a fan of rose gold, maybe you might like rose and gold furniture combined instead for your home. I love rose gold just like any blogger or Pinterest-obsessed person out there but it can be difficult to find the right piece of furniture that doesn't feel like a passing trend.
I am no furniture expert, so I can't tell you how long rose gold will last but I know gold has always been a staple in our lives, be it on furniture or jewellery. I also know rose (and its other variations, famously pink) have traditionally been a colour associated with a girl's room but has now become more mainstream. You only have to look at The Gallery at Sketch to know that rose, dusty rose, pink or whatever shade of it you use is popular amongst the general public.
I admit that I am no Martha Stewart when it comes to interiors but here are a few rose, gold and rose gold pieces of furniture and decor that will be a perfect addition to your home this Spring. I personally have my eye on this Dusty Rose Velvet chair, which would go well not just in the living room but in the bedroom, especially if you have a little corner by the window where you can flick through a book whilst taking in the sun.