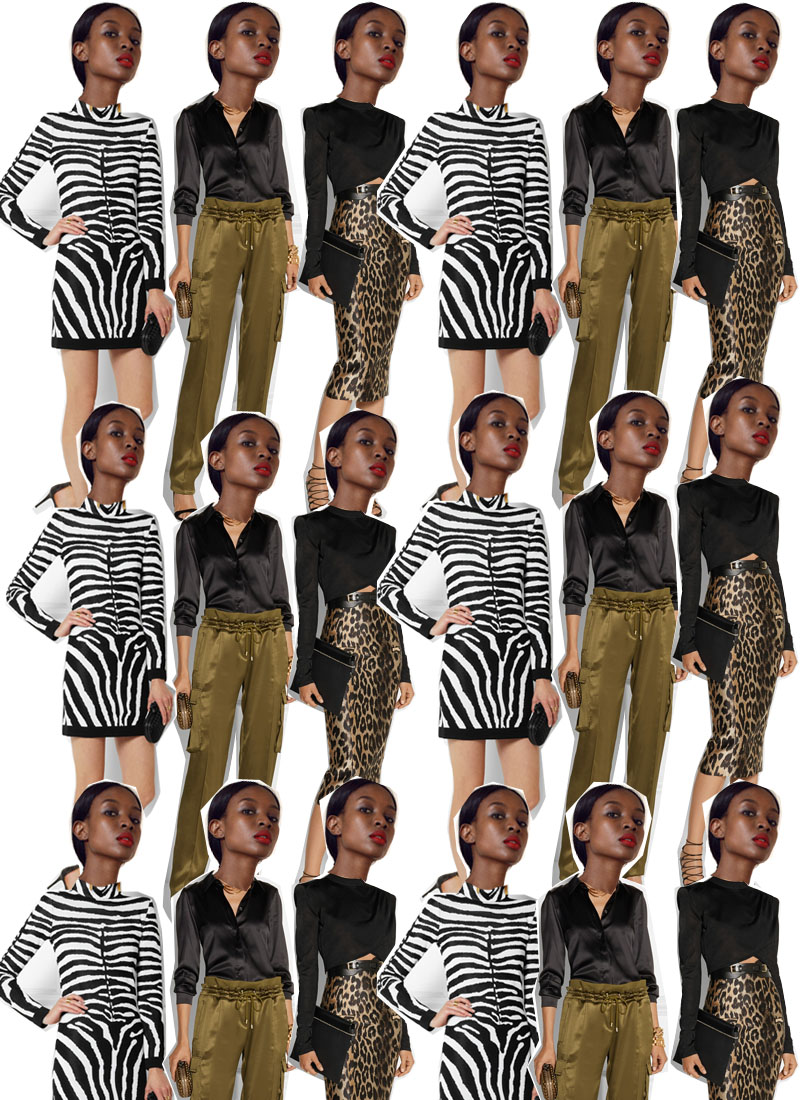 Africa called and she wants her Balmain back. Thank you Olivier Roustieng for this insane collection inspired by the Motherland. *Queue in the jungle music and a roar from an indistinguishable feline *  Jokes aside, this is what I need to be wearing right now, as I sit here typing away in Johannesburg, South Africa. Then again when one is already in the motherland, one does not need to walk around the mall looking like Marty the zebra in Madagascar when he escapes the zoo and travels to the city. I probably shouldn't be talking Fall trends when it's still summer, but when it comes to Balmain, I just can't resist.
If zebra is not your thing, then try a little leopard print.
And for those of you who want to dress like the hunter, rather than the hunted, opt for military green pants with a silk blouse.