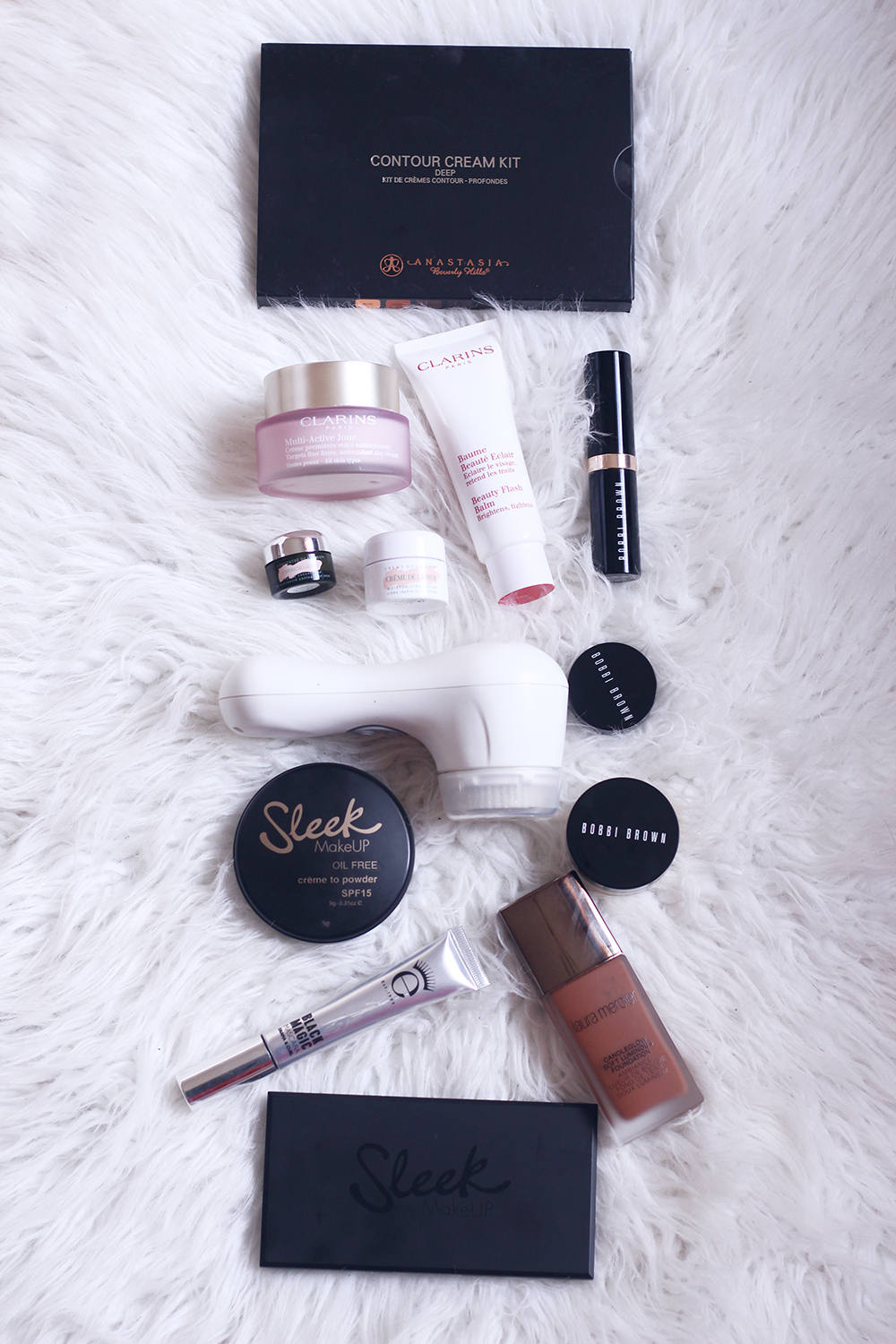 I know, I know. I am a little late in the game of Keeping up with the Kardashian's Kontour regimen but you have to understand that I am not much of a makeup person to begin with. I love it from afar and when I get sucked into buying a product (i.e. eyeshadow palettes) they hardly ever see the light of day because I end up getting intimidated by everyone's eyeshadow levels of fleekage. You know, those Youtube gurus who paint Mona Lisa onto their eyelids using several eyeshadow brushes and I'm just sitting there like, great I only own one eyeshadow brush. FML.
But if there is one thing I am dedicated to it is skincare. Having started my Clarins trial in the New Year I have come to the conclusion that their Beauty Flash Balm is pretty good but I am not convinced by the Multi-Active Day Cream. It leaves me wondering if I forgot to moustirise or maybe it does not agree with my foundation? Either way, I am going back to using Embryolisse. Anyway, I thought I would quickly share with you some of the new beauty stuff I have been experimenting with and give you a quick run through of my thoughts about the products.
I got back on the saddle and started using my Clarisonic Mia 2, somewhat religiously and I couldn't be happier. It's ten times better than cleaning your face with just your hands and is very much worth the price tag.  I can't vouch for the cheaper alternatives because I like to stick to what I know.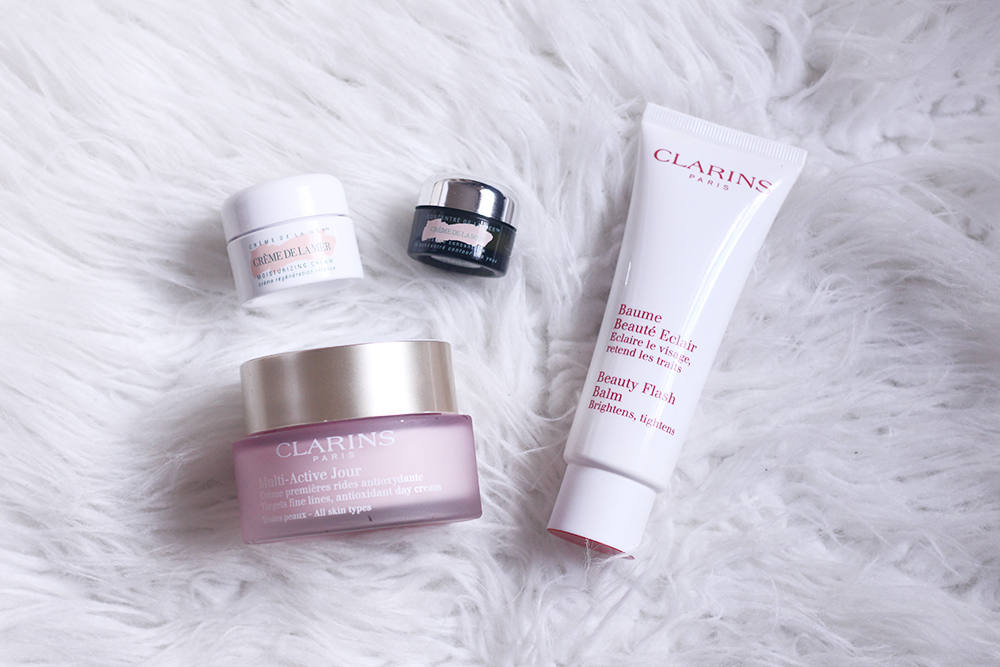 Thanks to PRs who love to gift quality products like my Creme de la Mer moisturiser and eye cream, I can still afford to pay rent and have flawless baby skin at the same time. Clarins is a more affordable alternative but it didn't do me any justice, to be honest. Maybe it works for some folks out there but it was kinda meh for me. I do love using the Beauty Flash Balm right before I apply my makeup though !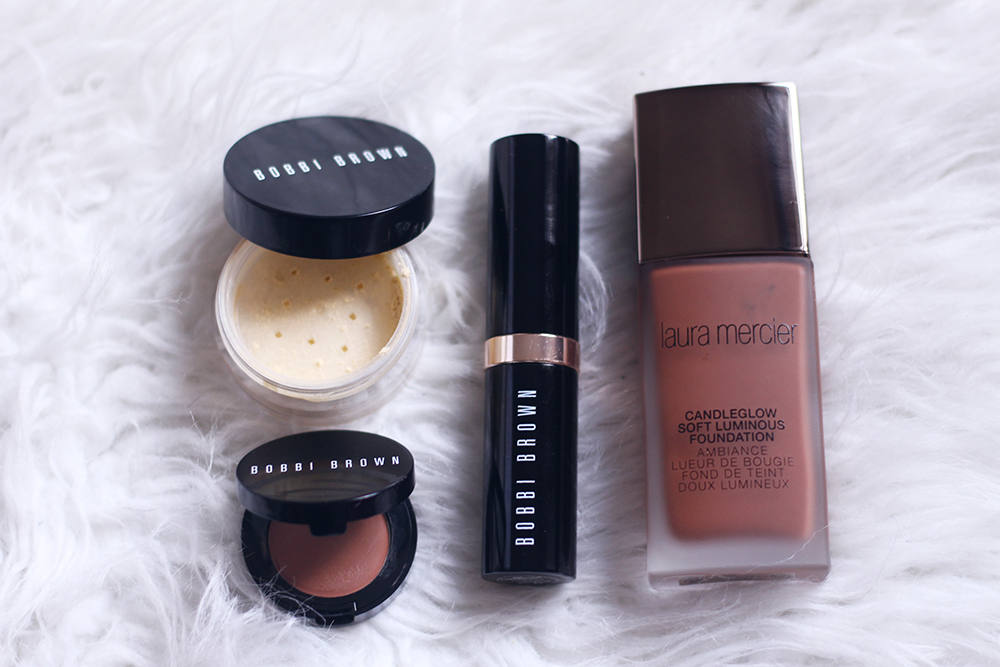 Laura Mercier have introduced their Candle Glow Soft Luminous foundation which feels just as good and long lasting on my skin as my favorite Lancome Teint Idole 24H. I restocked on my Bobbi Brown foundation stick in "Warm Almond" in order to have something in my purse when I am on the go. What I have invested in this year are correctors, concealers and powders for my under eyes to make them look brighter and more awake. If you are a night owl like me, invest in these kind of products.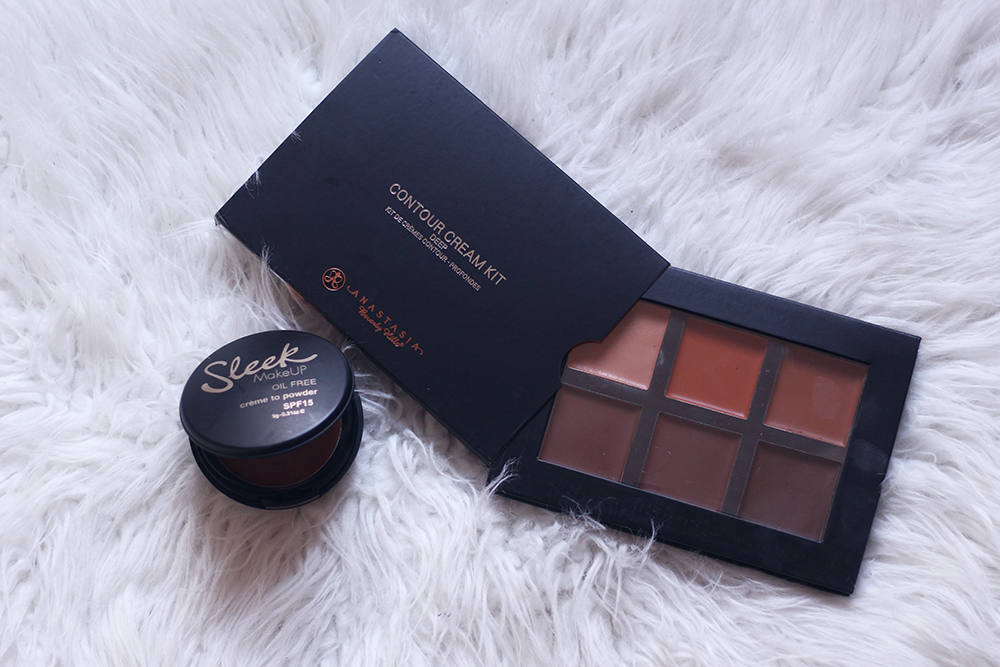 Speaking of contour kits, I finally bought the Anastasia Beverly Hills kit which everyone and their grandma is using. My palette is the "Deep / Dark" set and let's just say once I hone my skills I shall be bombarding you guys with chiselled cheekbones for days on my Instagram ! Apologies in advance. But on a more affordable note, can I say I am happy to have bought the Sleek Creme to Powder foundation to touch up when I am out? There are a lot of good drug store brands out there and Sleek is one of them.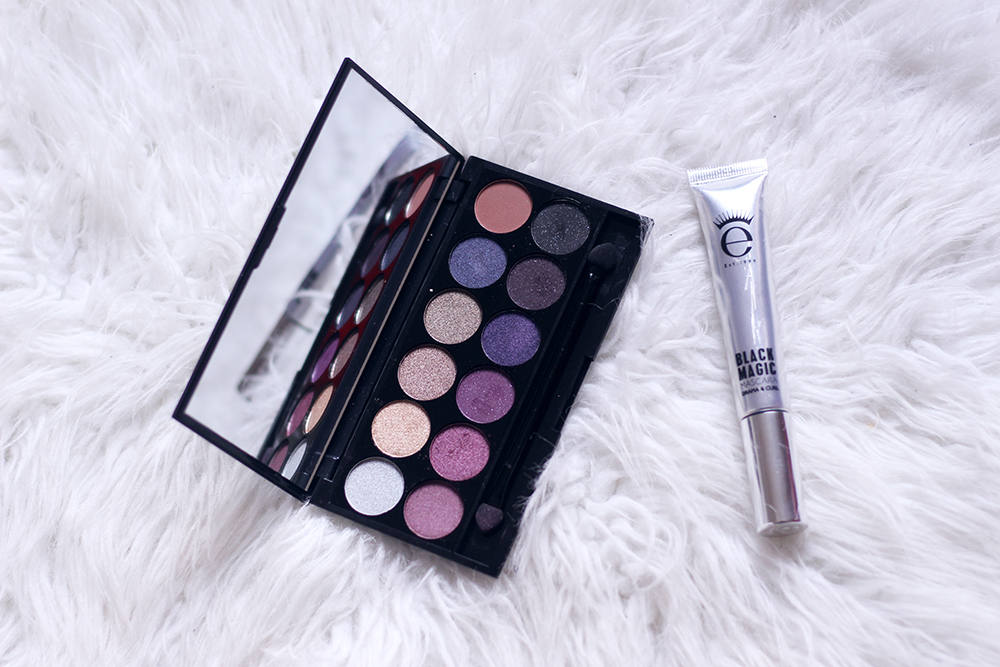 To wrap things up, I also got the Sleek eyeshadow palette in Vintage Romance. I have a lot of brown and earth colour eyeshadows, so I am excited to make my eyes more colourful with this rich palette of blues and purples, finishing it off with my favourite mascara from Eyeko.
* SHOP MY CURRENT FAVORITES BELOW *