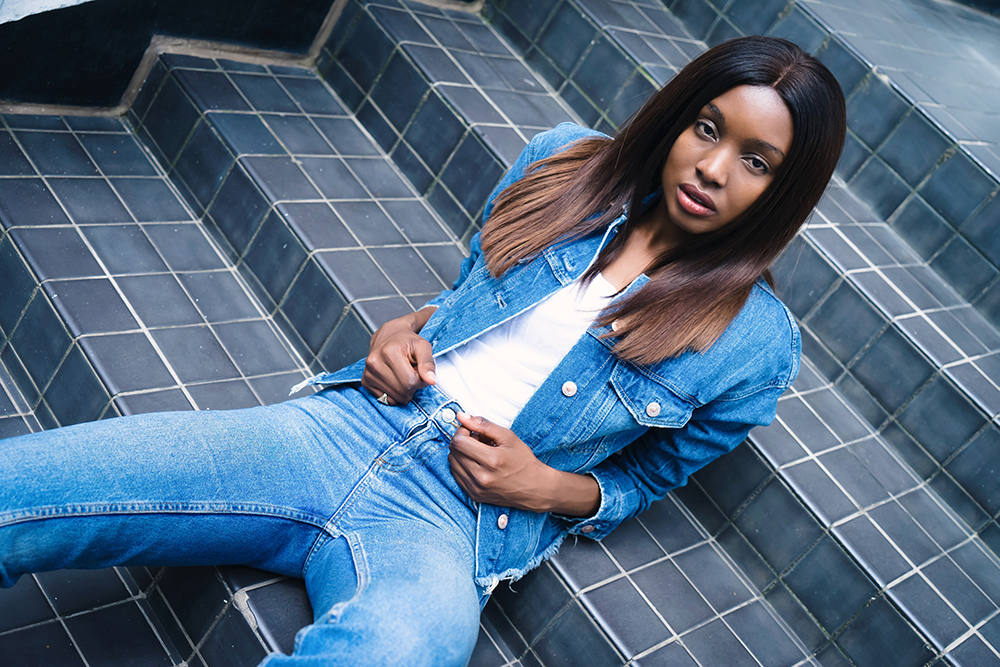 Who would have thought that I would wear sneakers on a regular basis, even when not working out? I love sports luxe just like anyone out there but sometimes I tend to forget that my "running" sneakers work just as well outside of gym hours as they do when I am on the treadmill. I am also trying to give my feet a rest from wearing heels and funny enough ballet flats all the time. In order for my feet to rest, I am challenging myself to wear sneakers on a regular basis with all my looks. So why not start with these pink ones styled with my favourite double denim outfit ?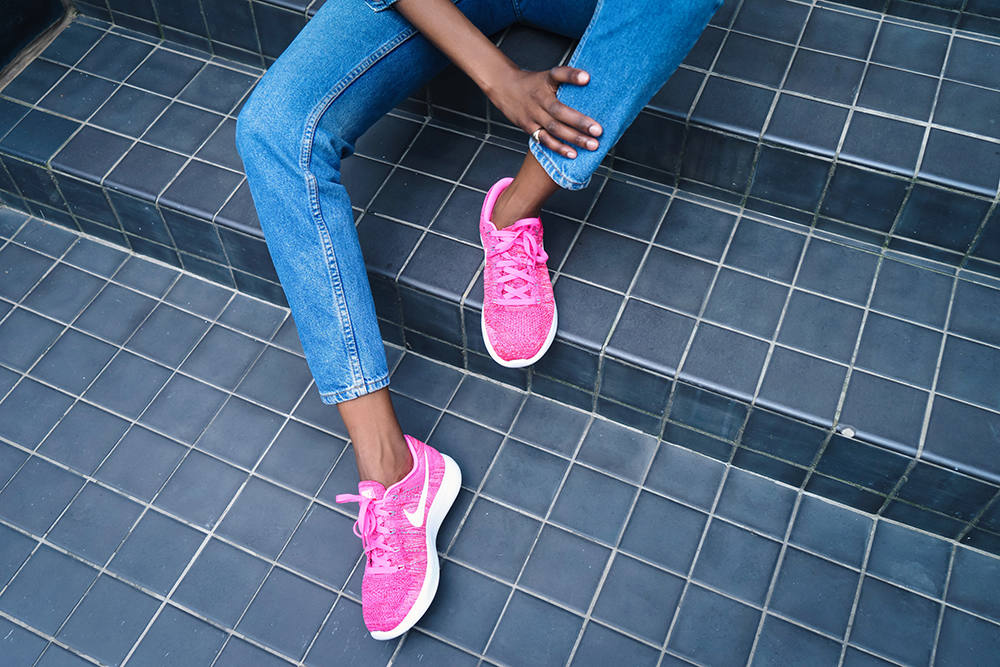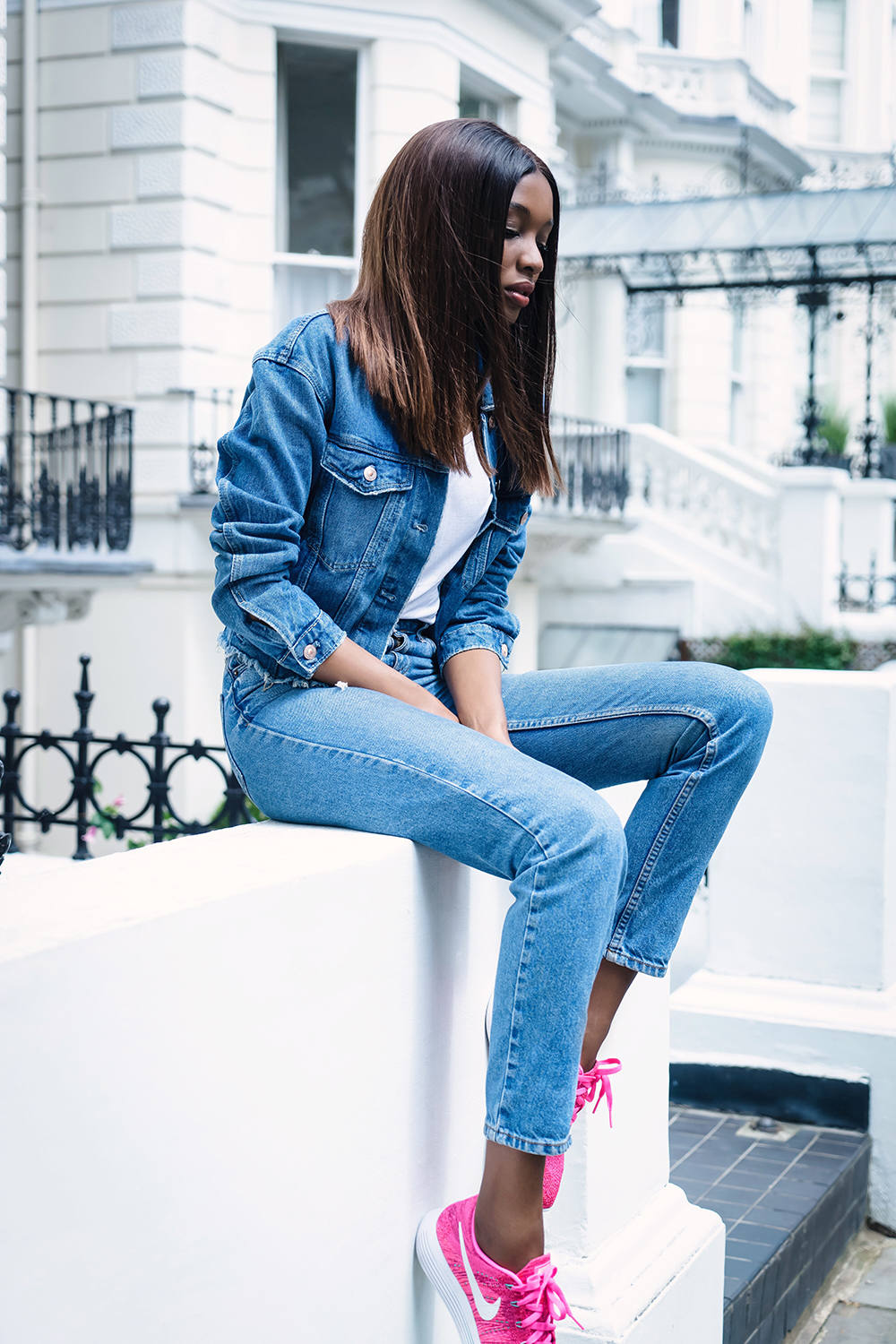 When I am in the gym or out in the park, I opt for my navy Lunar Epic sneakers not only to avoid getting the pink ones dirty but just so that there isn't too much of a colour clash with these awesome power speed leggings that are already a stand-out piece to my running look. I'm a runner, as you already know from my snapchat, so these sneakers give me a good amount of cushioning when I hit the pavement running.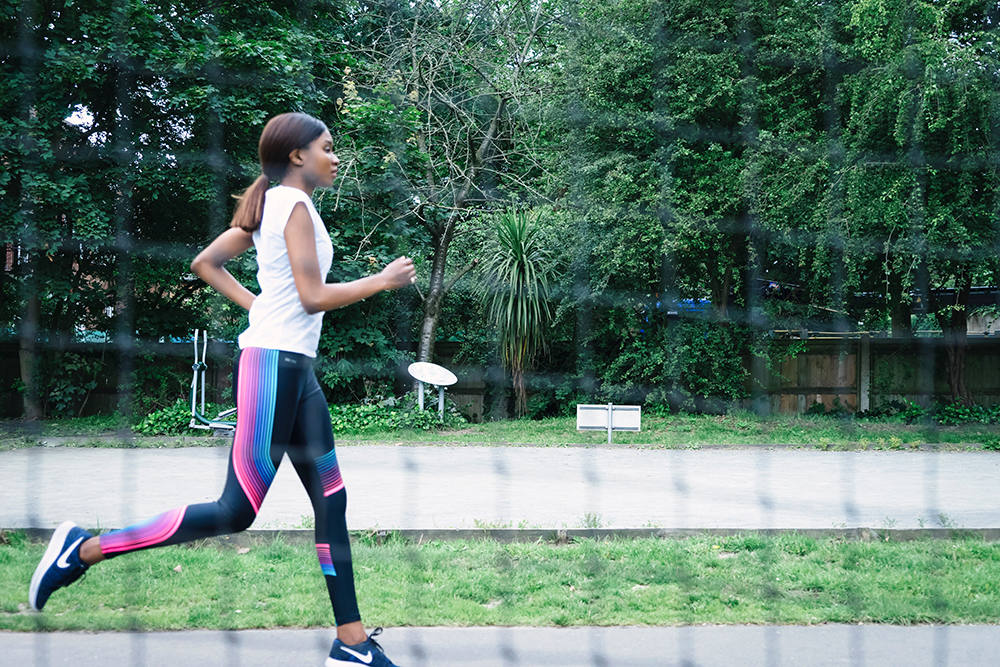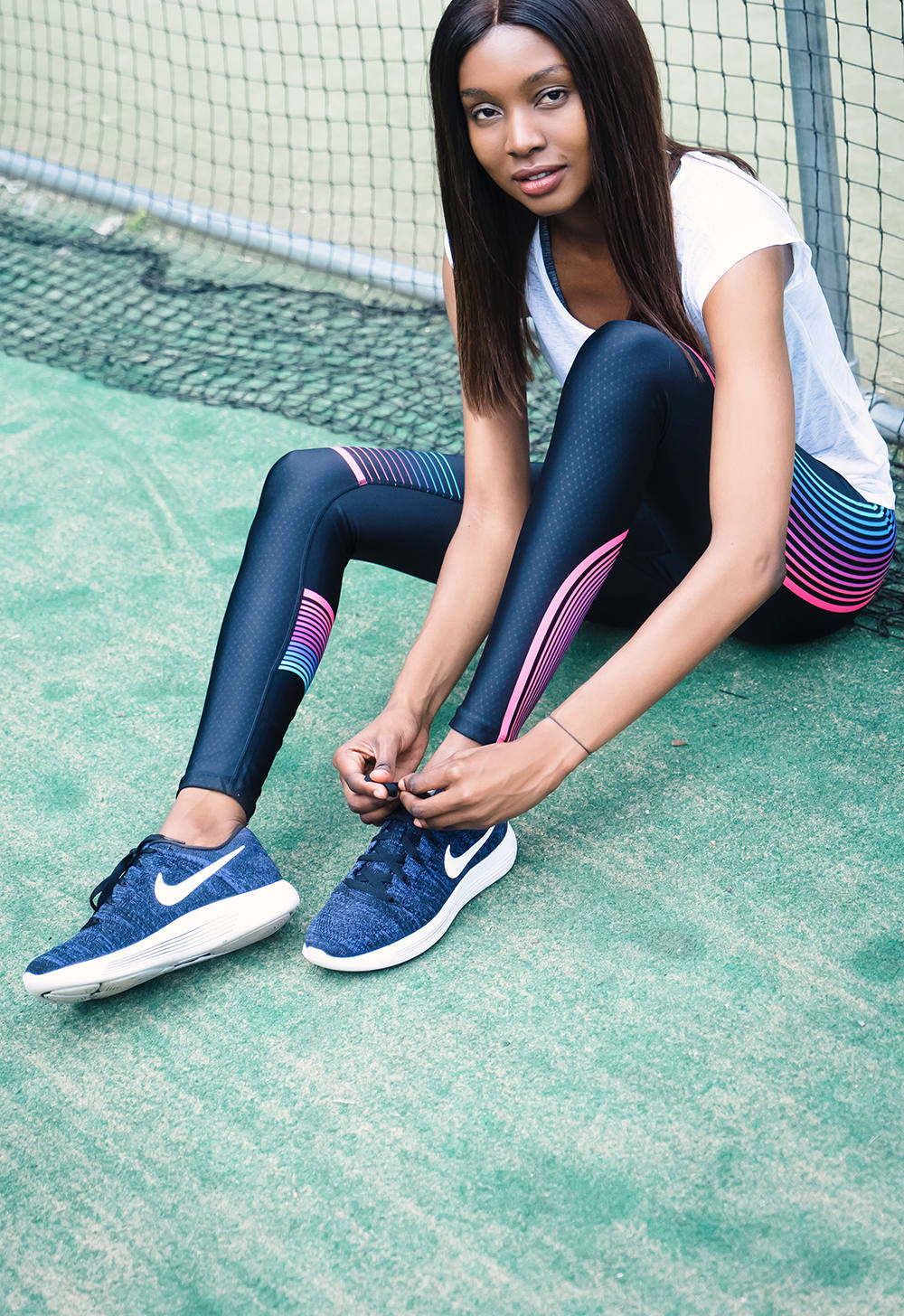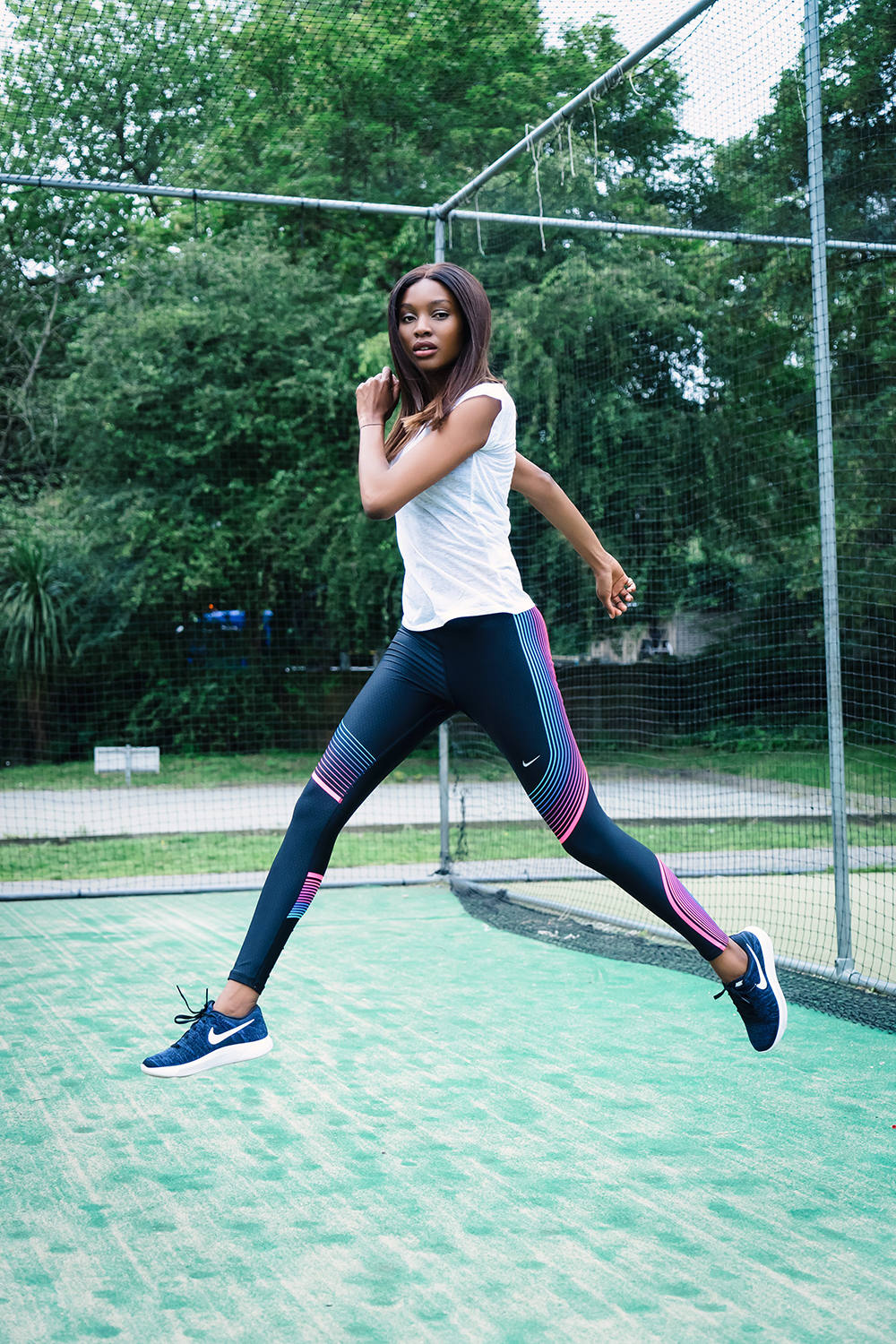 If, like myself, you live in London or will be visiting the city, then you will know that summer time involves a lot of festivals, neighbourhood markets and sight seeing. Don't just look stylish but be comfortable when you are out and about. Take it from someone who knows that sometimes ballet flats are bad for your feet when you are constantly pounding the pavement. What I love about the black high rise Lunar Epics is that I can roll my black leggings over them as if they were ankle boots and add a biker jacket to the mix and I'm ready for a night out !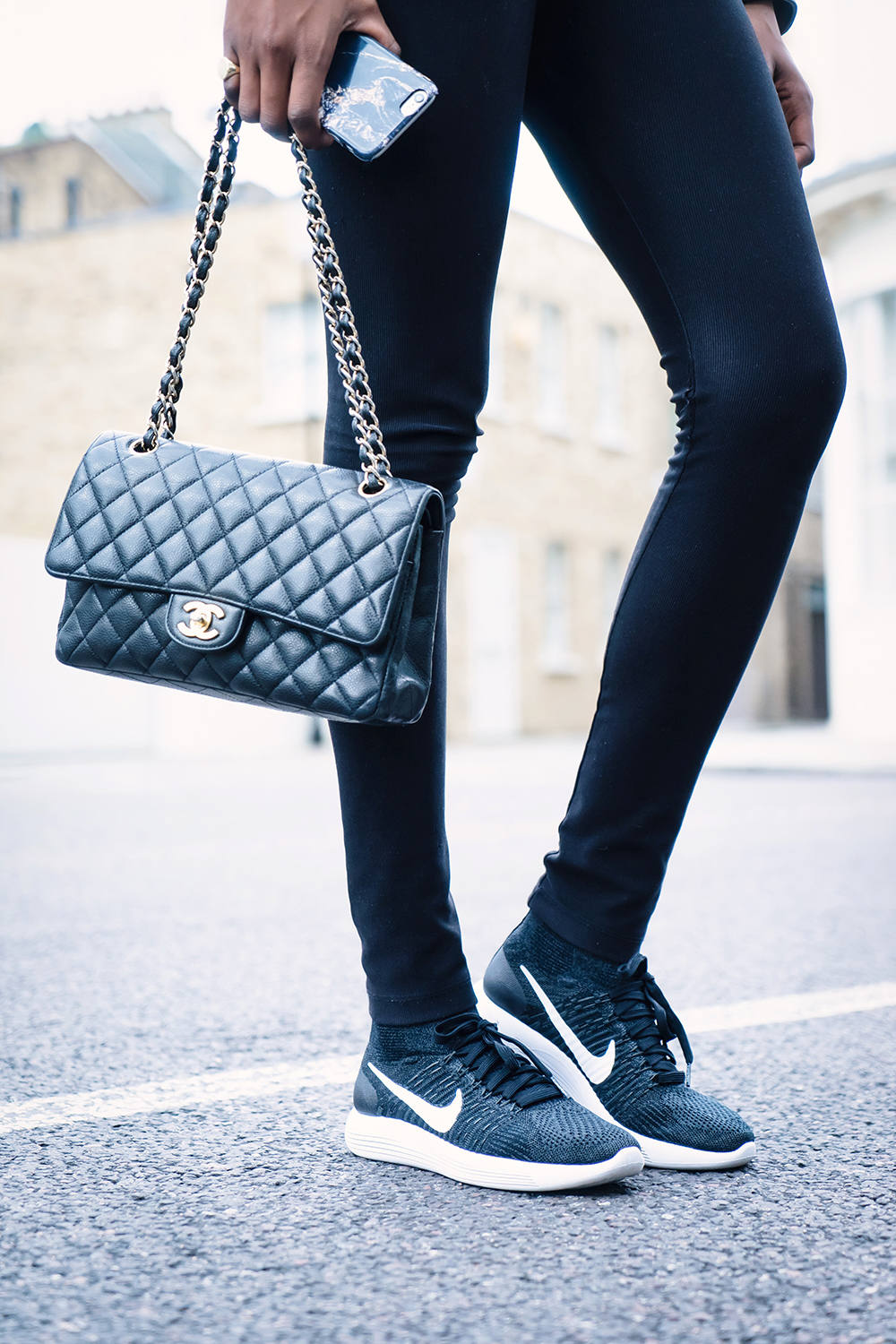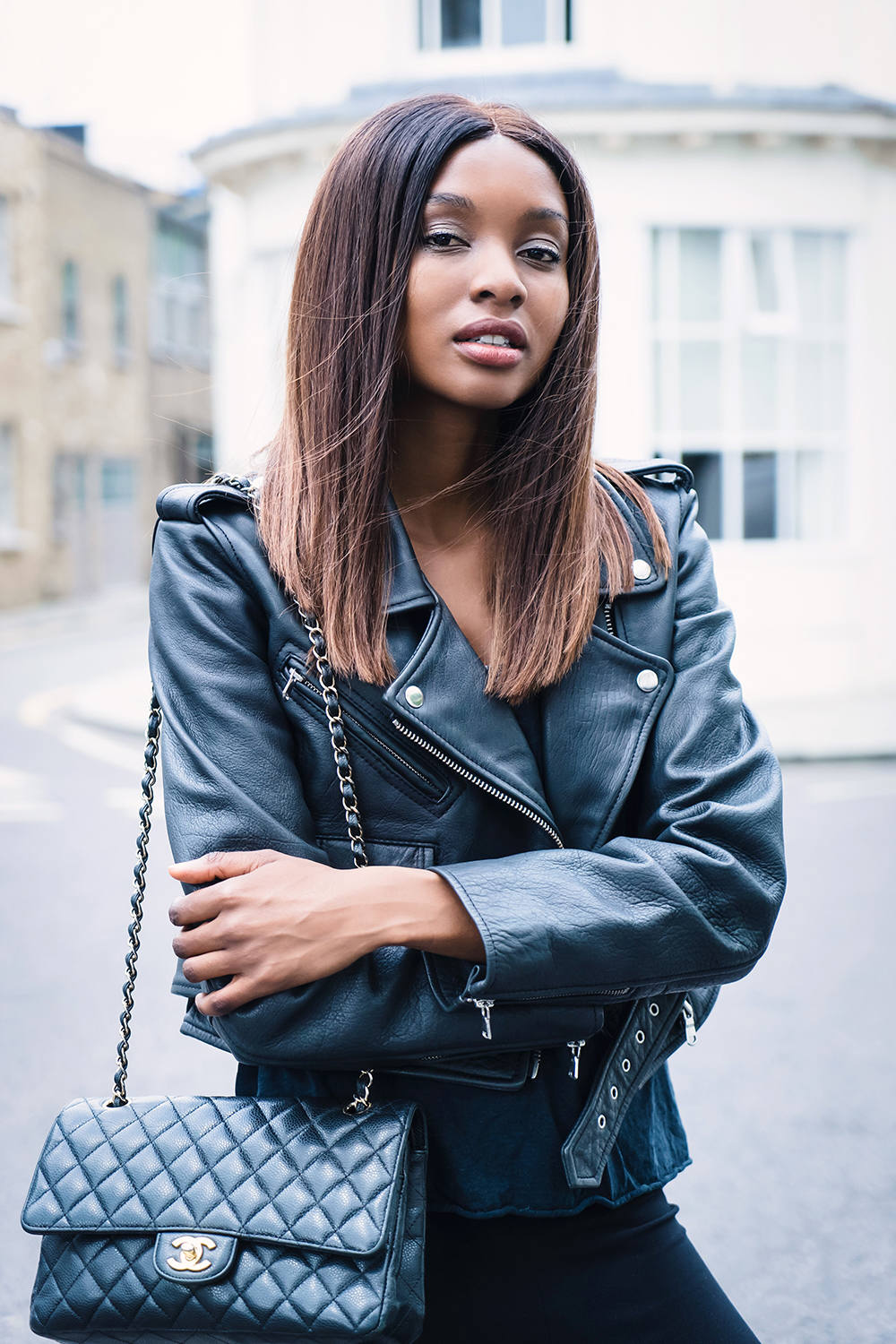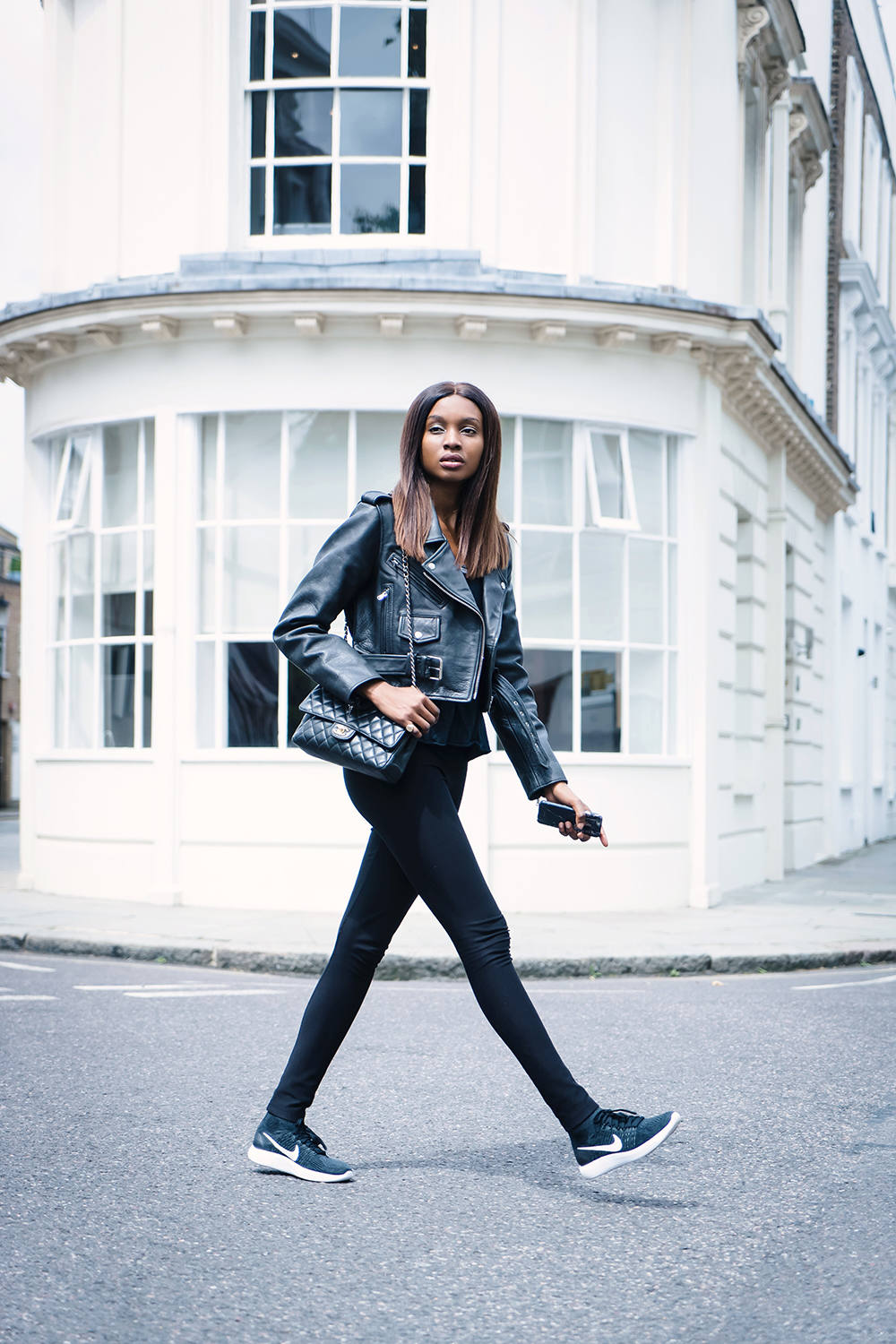 photos – Rebecca Botin 
SHOP THE LOOK