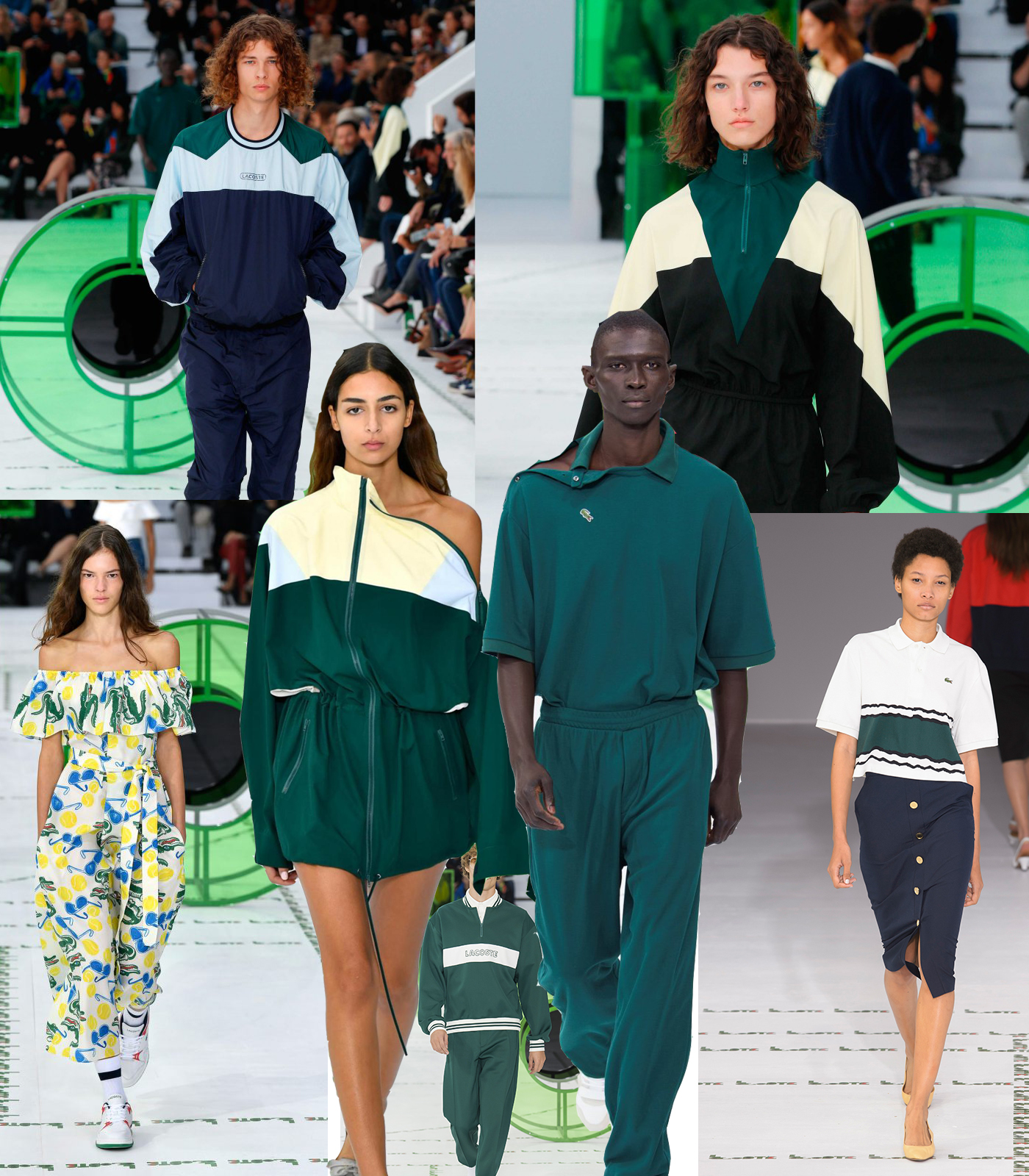 In the beginning of October, I was invited to Paris Fashion Week to attend the Lacoste Spring / Summer 18 show. This was Lacoste's first show back in Paris, in honour of the brand's 85th birthday, after having shown in New York for the past 13 years.
We all know Lacoste, more than anything, for its polo shirts that come in a variety of colours. What surprised me during their runway show (and later on visiting the showroom) was their twist on what could been mistaken for another "street style" inspired runway collection. Yes, there were pieces that fell into that category but there were some secretarial elements to some of the women's looks and a certain Narcos vibe (post workout ?) to some of the men's looks. Perhaps the permed hair and porn staches gave it away.
But overall, the Lacoste ss 18 show demonstrated that the brand is more than just tennis wear as some people would assume. Even if you are not wearing Lacoste, you could take certain elements from the runway show and add them to your everyday wardrobe. Lacoste's infamous green colour, of course, stood out on the runway and if anything, it should be a colour we aspire to have more of in our wardrobes this winter.
SHOP THE LOOK