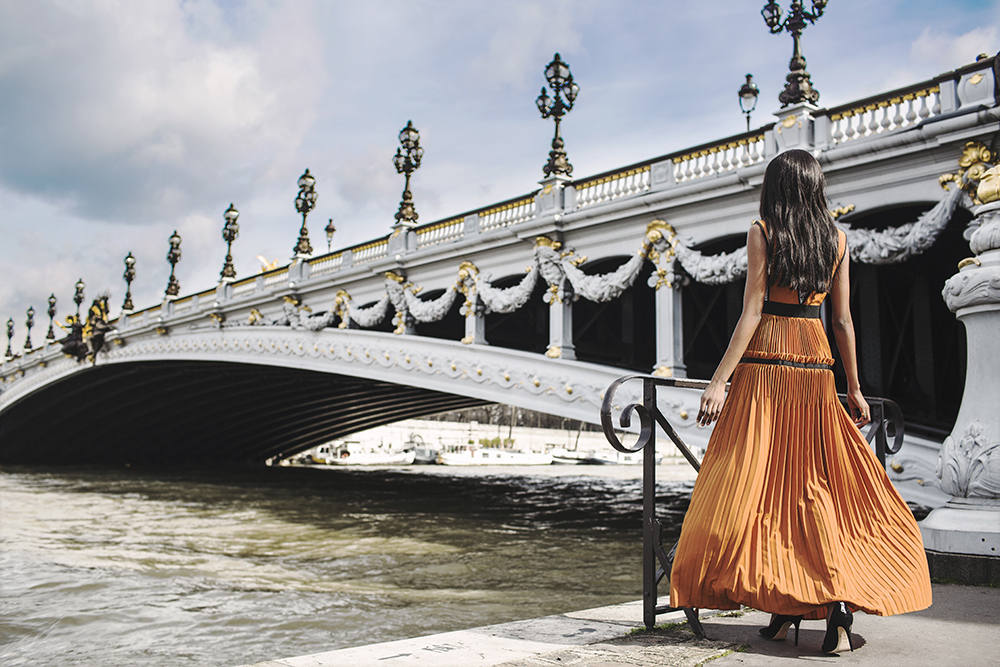 One of my favourite landmarks in Paris is not, as most people would think, the Eiffel Tower but instead Pont Alexandre III. When I lived in Paris, I remember how excited I was the first time I encountered it, with its magnificent gilded Fames sculptures and the nymphs on the centre part of the bridge, which lead your eye towards the Eiffel Tower in the distance. Seeing it depicted in black-and-white in French film Angel-a by director Luc Besson just showed how magnificent it still looked even when it wasn't in colour.
Enough about the bridge. You came here to appreciate the masterpiece that is this pleated maxi dress by one of my favourite designers out there. The colour of this dress alone is enough to turn heads, and turn heads it did that day on the bridge. If these pictures don't do it justice, then you need to see it in motion on my latest Youtube video, along with other pieces from Self Portrait Studio.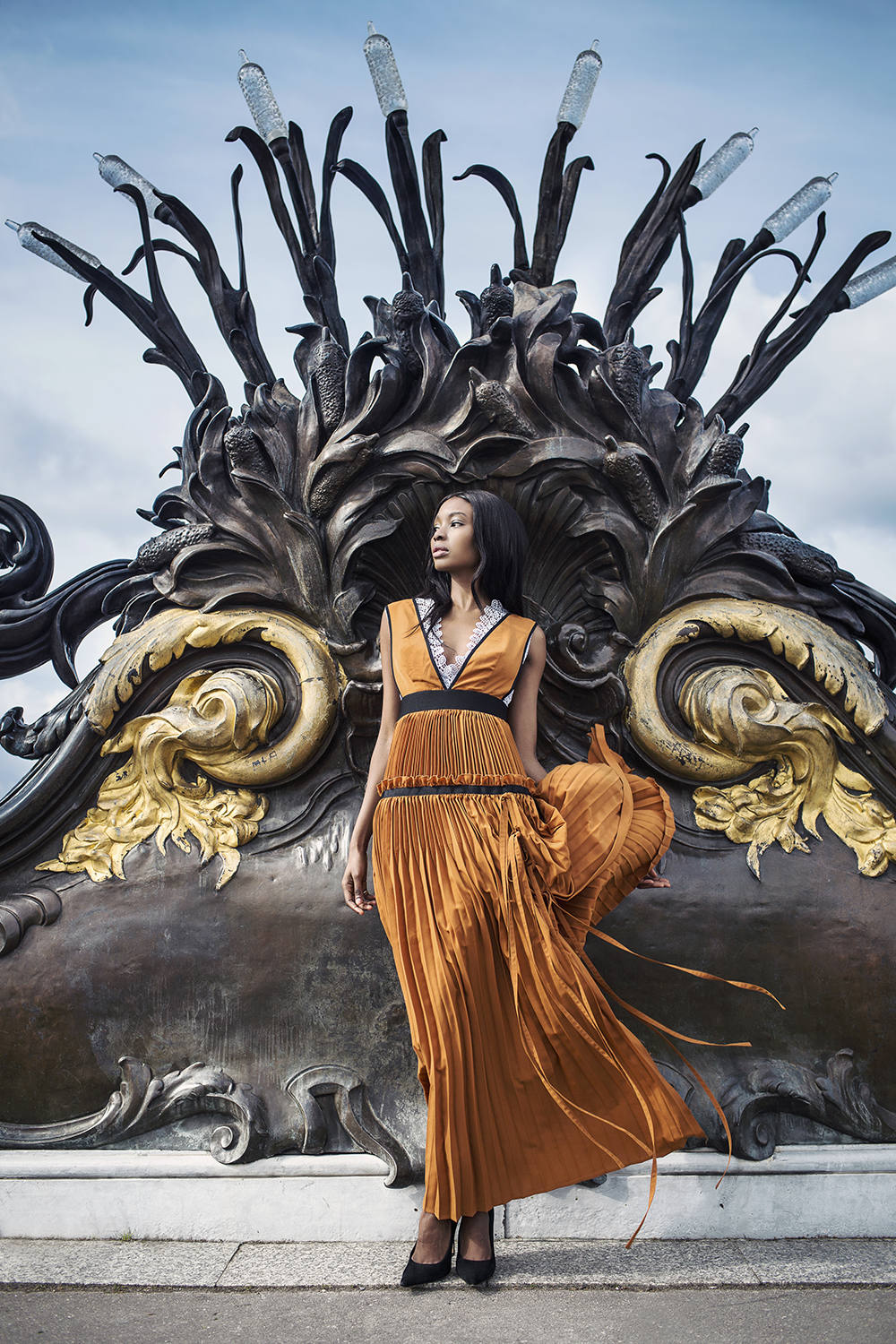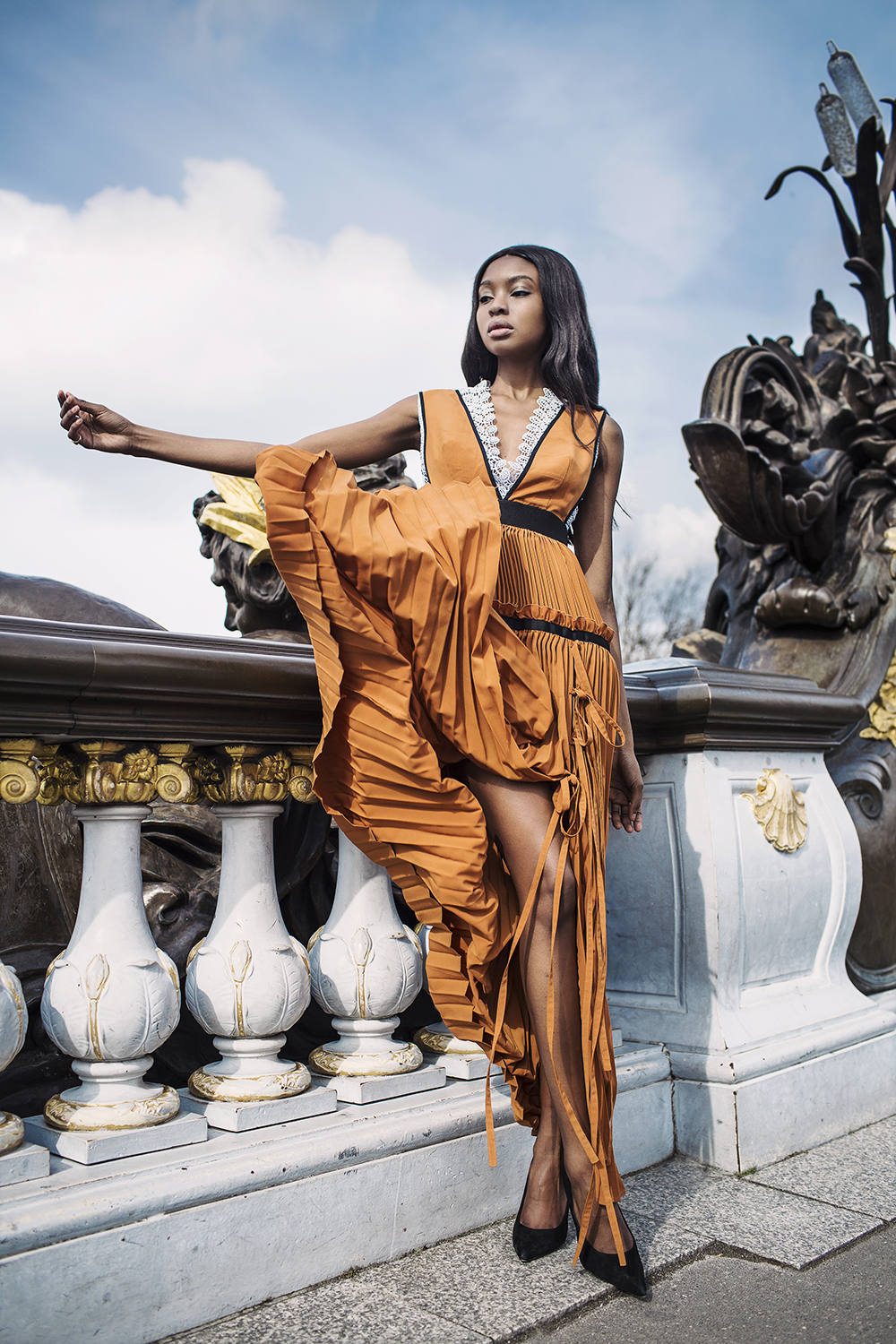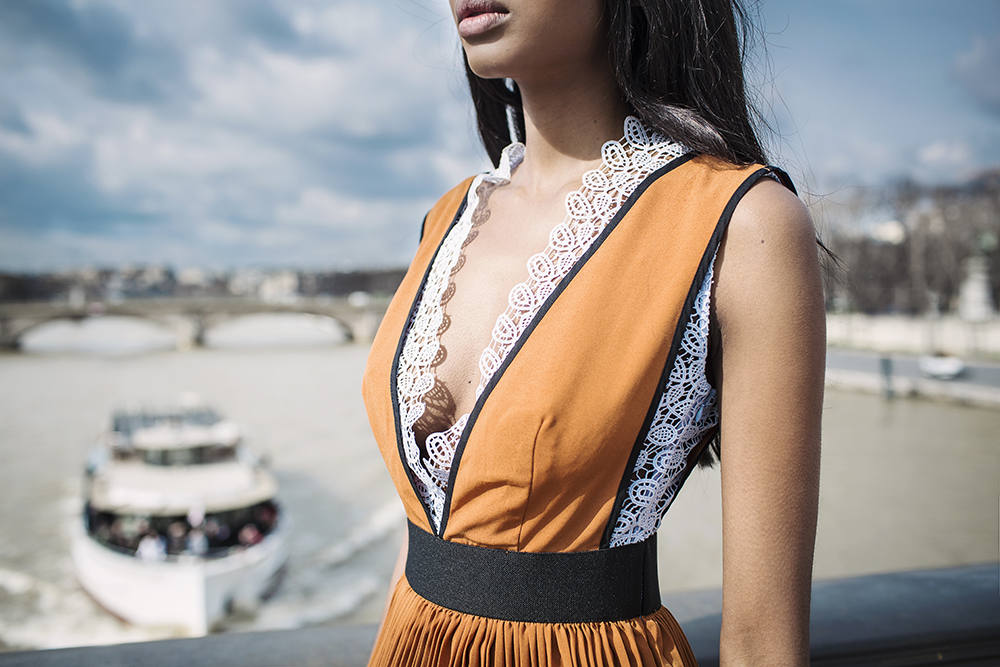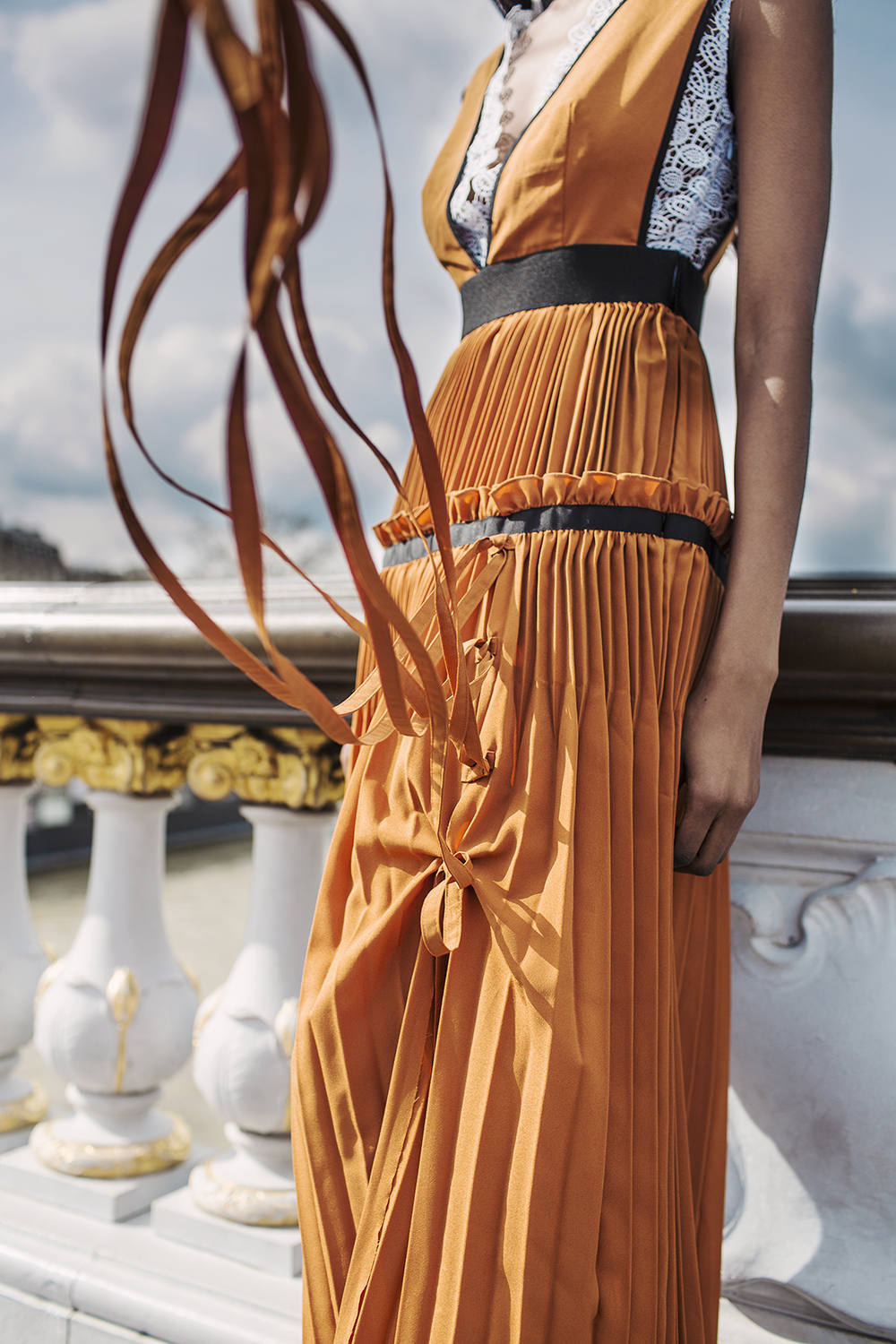 photos by Anna Sandul
Self-Portrait Studio dress / Asos heels.