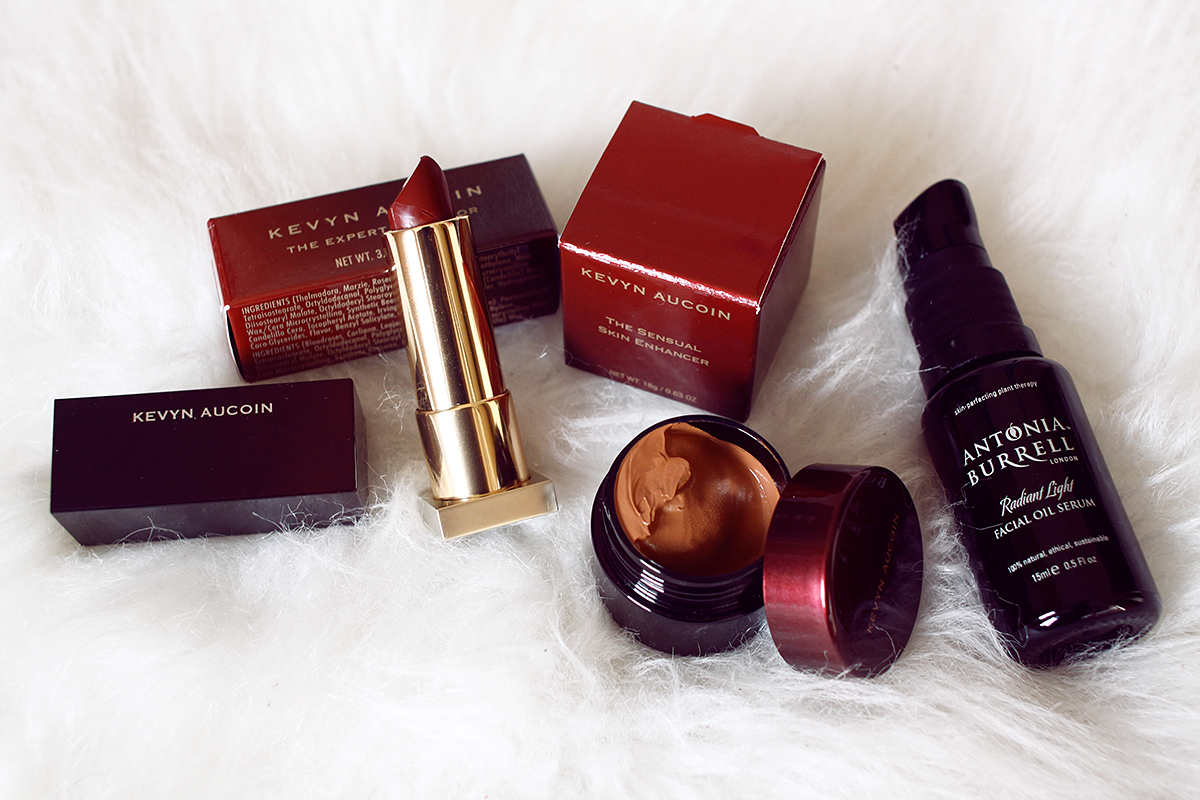 I have been trying out some skincare and beauty products since the end of January in a bid to get out of my routine of products that I have used regularly for the past two to three years. Some were recommended by other bloggers, others were birthday gifts and a few were samples I received from brands.
I'm sure by now you know that Lancome Teint Idole Ultra 24H is my go-to liquid foundation since last summer. So when I got a chance to try out Kevyn Aucoin's Sensual Skin Enhancer in SX14, I was very excited. Let's just say it is VERY thick, so you have to use it sparingly. I found it a bit too red for my complexion, so using it sparingly as a concealer was the only way to go. Even then, I diluted it with my moisturiser. The BloodRoses lipstick, however, is gorgeous ! If you saw my previous blog post, you will know why. For my eyelashes, I have switched over to Eyeko and I've started using Nars Illuminator in Laguna to highlight my cheekbones and brow bone.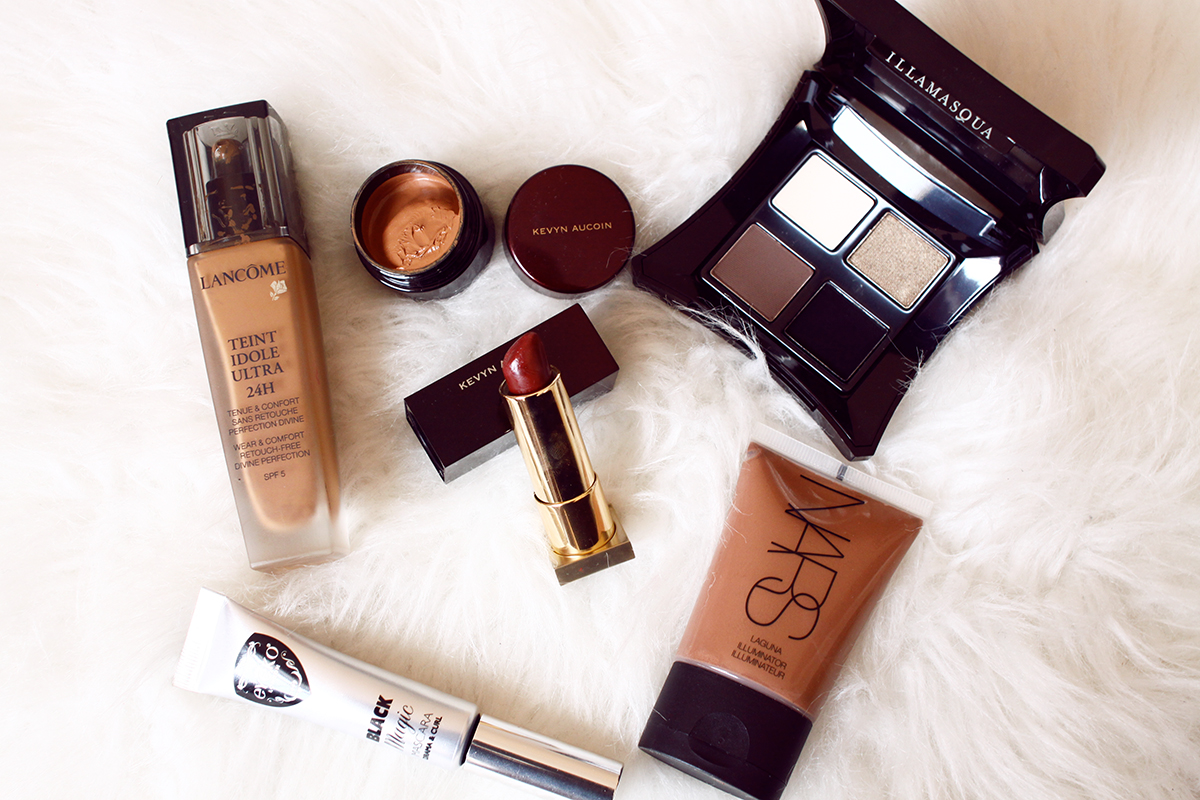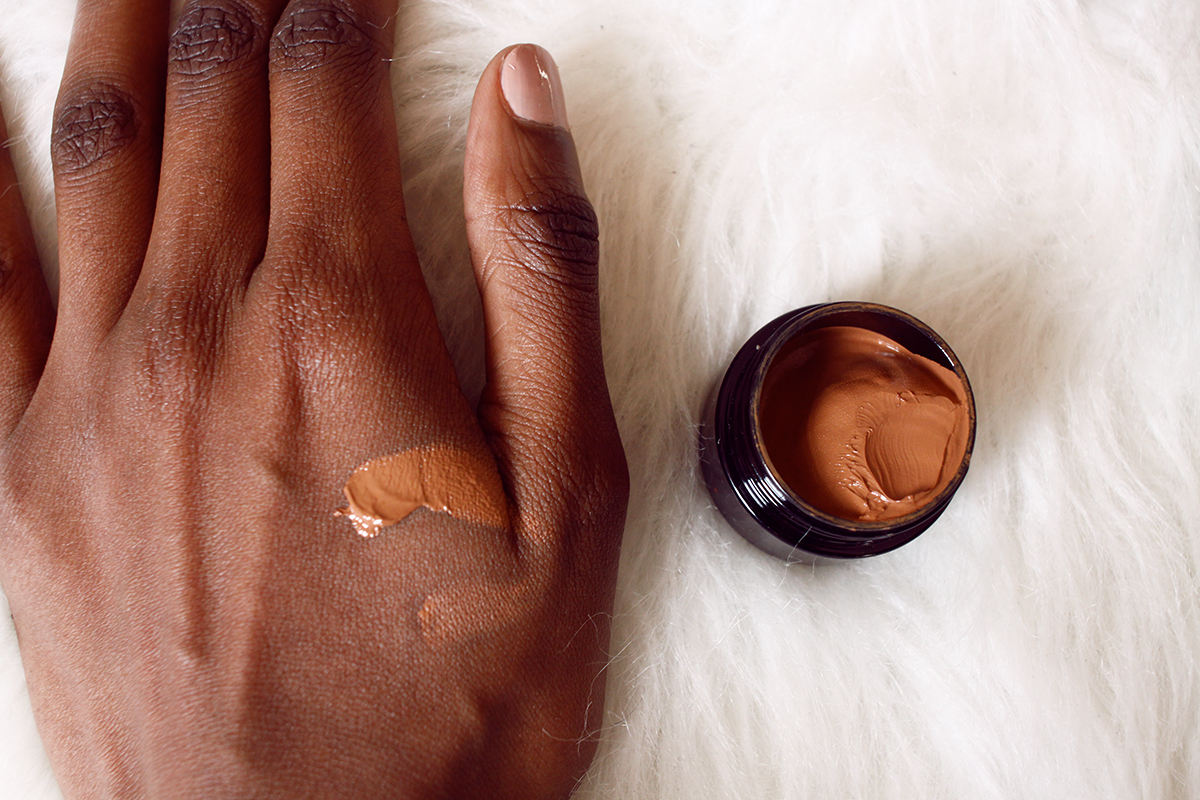 I cleanse my face with Malin + Goetz Grapefruit Cleanser everyday and twice a week I have been using a Japanese product called Cure Natural Aqua Gel which rubs off dead skin cells, helping renew your skin. You use two pumps and gently massage your face for two minutes and watch the gel turn into flakes as it rubs off your dead skin ! Amazon is the best place to buy it if you don't fancy flying to Japan.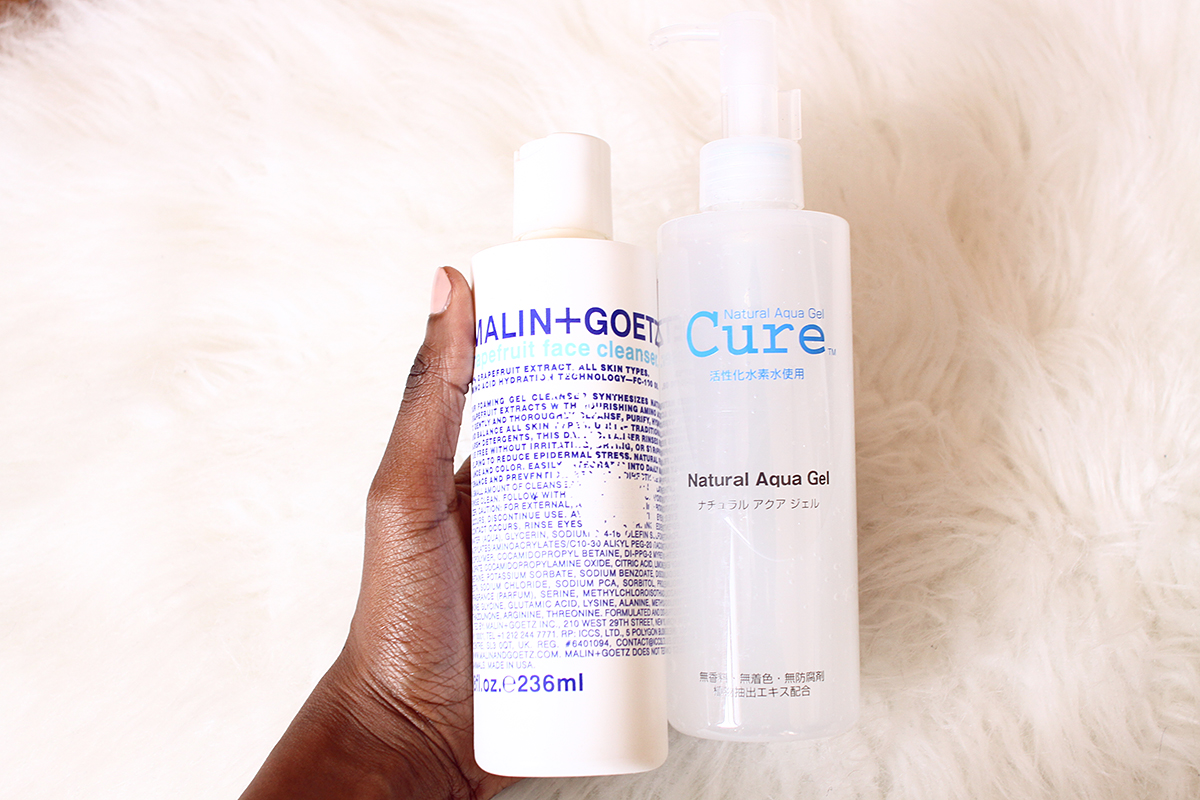 I had not used face masks for a while so when my friend gave me Tata Harper's Resurfacing Mask I was interested in seeing how it felt on my skin. A mask that I can keep on for 20 minutes and dries rock hard is always a winner for me. I've only used it twice, so honestly, I can't say if it's worth it or not. It's 100% natural, so if you stand by chemical-free products, then this may be up your alley. On the other hand, the Rodial Snake Mask is intense ! From the moment you put it on and it has this tingling sensation on your skin (don't get it close to your eyes) until you wash it off, you do feel like something is working away at your skin.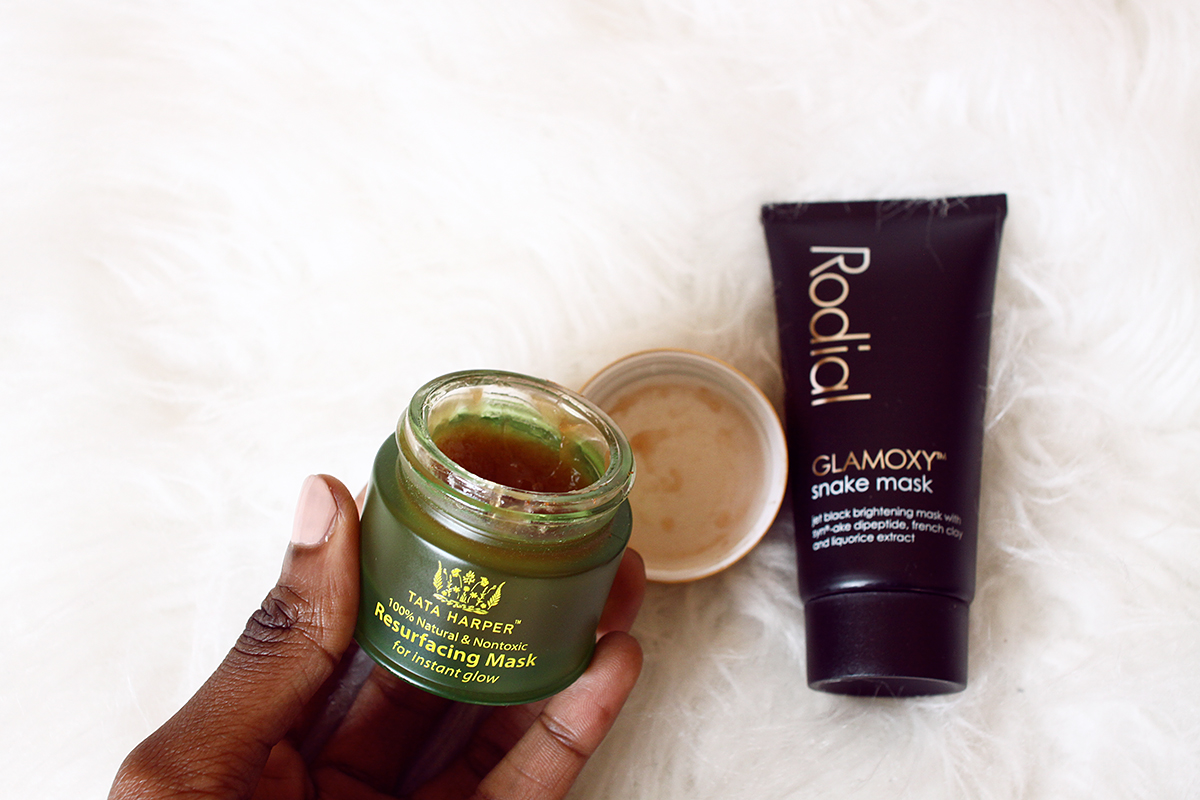 I was sent the Antonia Burell Facial Oil Serum to try out which has a wonderful smell and texture but I'm not too sure if it's right for me. If you are into oily serums, that's great but I prefer mine to feel like a gel. For instance Nip + Fab's Glycolic Fix Serum really absorbs into the skin and it's way way cheaper.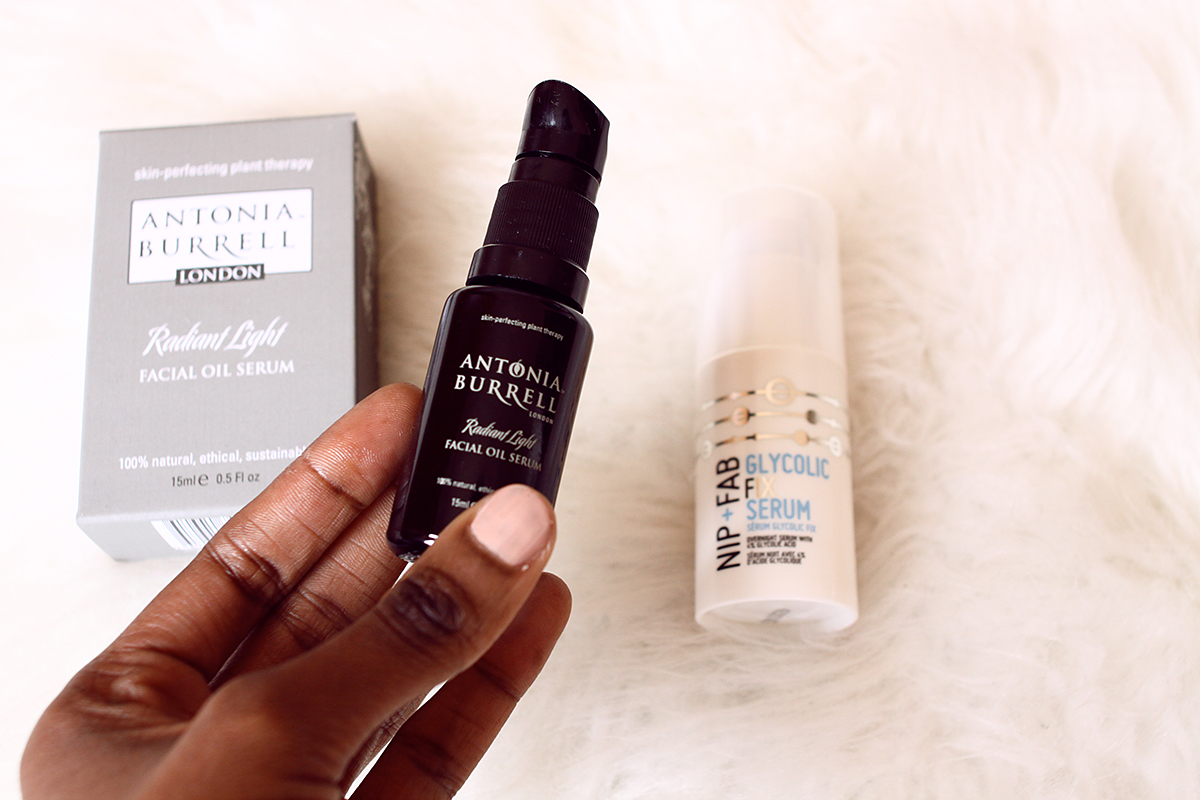 Rodial has been my absolute new favourite brand discovery this month. I've been fortunate to try out their products, many of which focus on anti-ageing, but I think preventative care is important when you are still in your 20s like myself. I moisturise daily with their Glamtox Day cream and on weekends I use the Glamoxy Snake Serum. I've become even more dedicated to washing my face at night (yes, sometimes I forget … oops) just so I can use the Dragon's Blood Night Cream. I only started exfoliating with Nars Double Refining  Exfoliator five days ago but so far so good.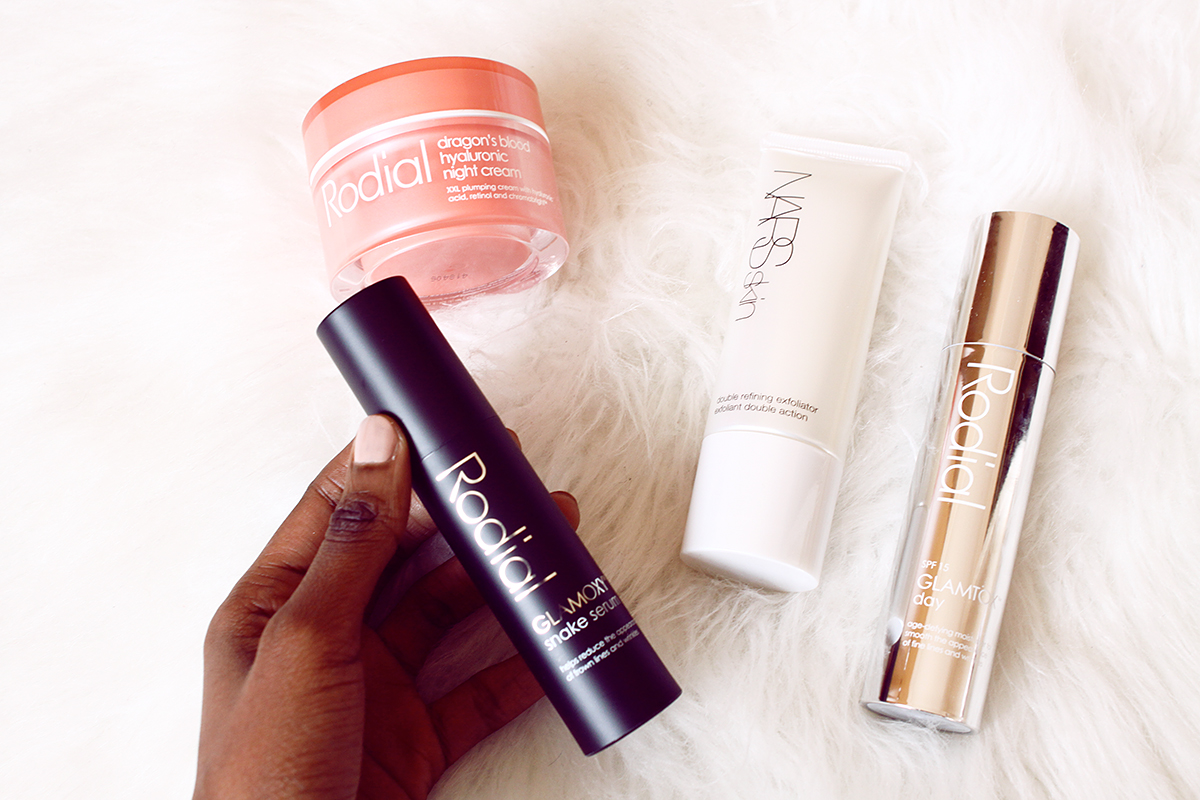 Now that the boring part is out of the way, I thought I would help kick start someone's Spring skincare with some wonderful goodies worth £175 ! Included in the goodie bag is a GHD brush, nail polishes from Revlon and NailsInc, face serums from the BodyShop, lipsticks from Illamasqua, Revlon and Rodial, as well as eyeliner and false eyelashes. Scroll down to find out how to enter.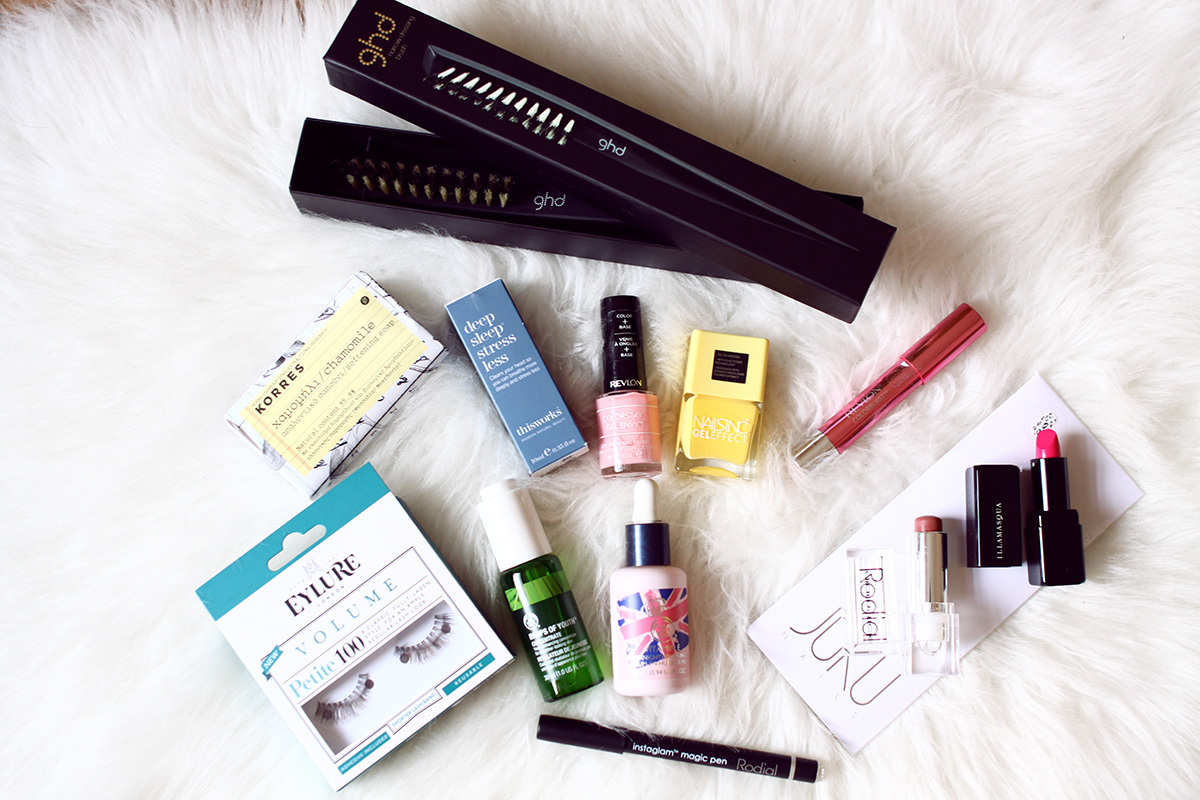 To enter the giveaway, simply do the following:
1. Leave a comment below telling me your favourite beauty /skincare product for Spring
The giveaway closes Wednesday 25 March at Midnight BST.
The winner will be notified via email & announced on Friday 27 March here on the blog.