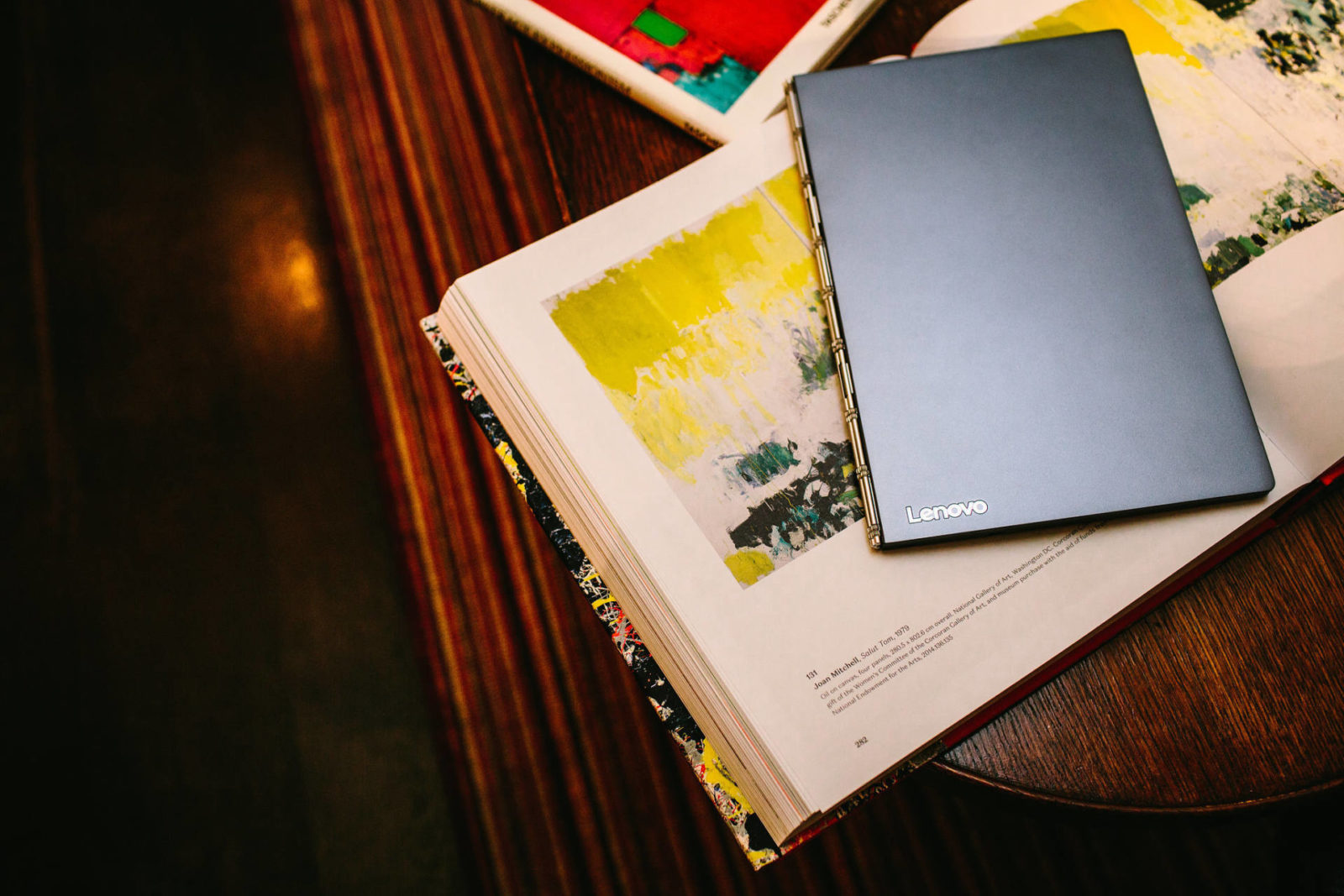 Let's talk tech, shall we? It is, after all, one of the most important tools in getting fashion content across, so if there are new and innovative ways to do so, we should see what's out there on the market.
Last week, The Apartment, along with Lenovo and Motorola invited a few of us for a sit down breakfast to learn about their new products – the Lenovo Yoga Book tablet and Moto Z phone with a Hasselblad True Zoom Moto Mod. The Yoga Book is all about creativity, so, it was only natural that our day would involve being creative and using the tablet's various features to not only make content but transfer it  onto a three-dimensional canvas.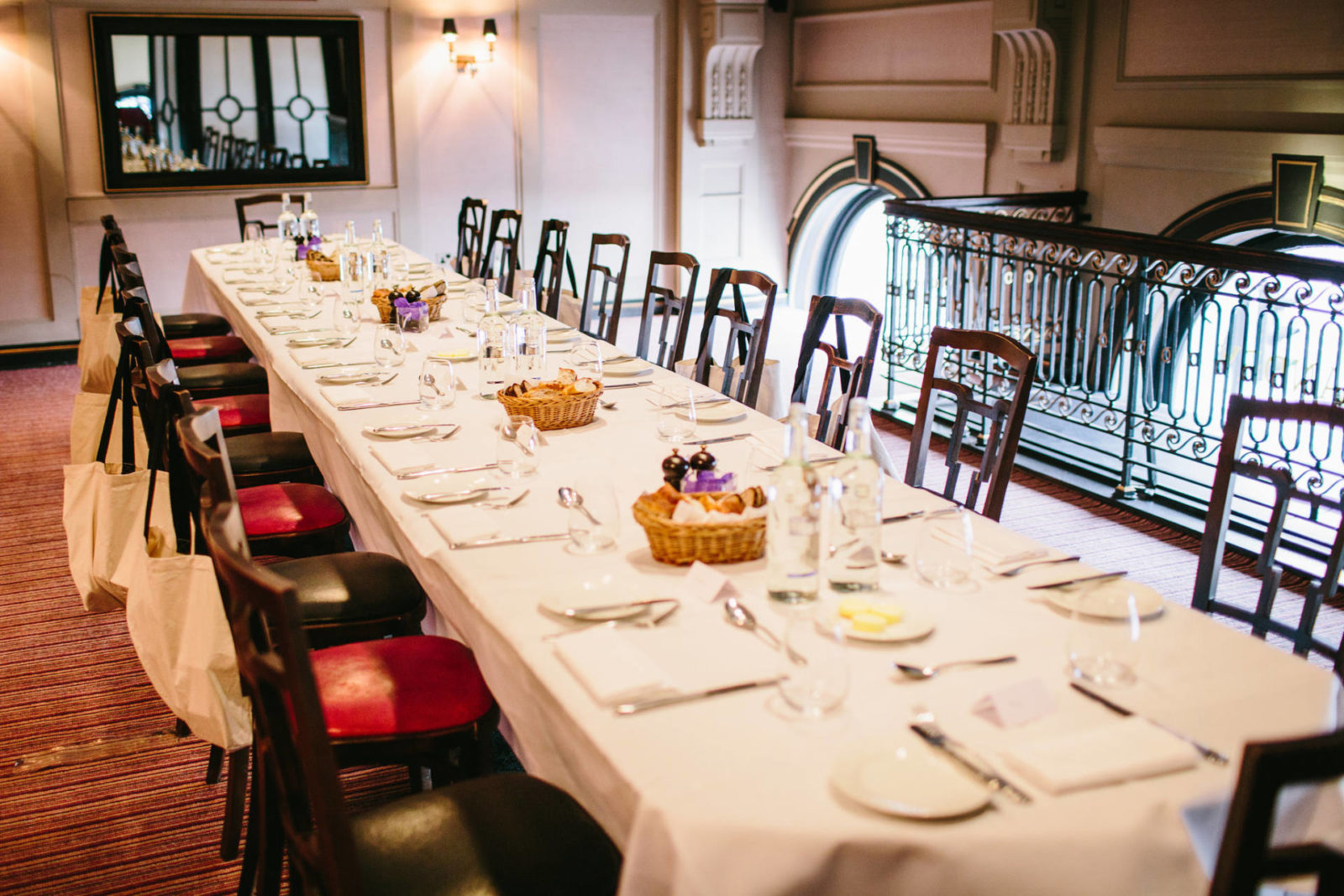 Once food was out of the way, and with each person having their own set of devices in front of them, the Lenovo team got down to showing us how their Yoga Book functions.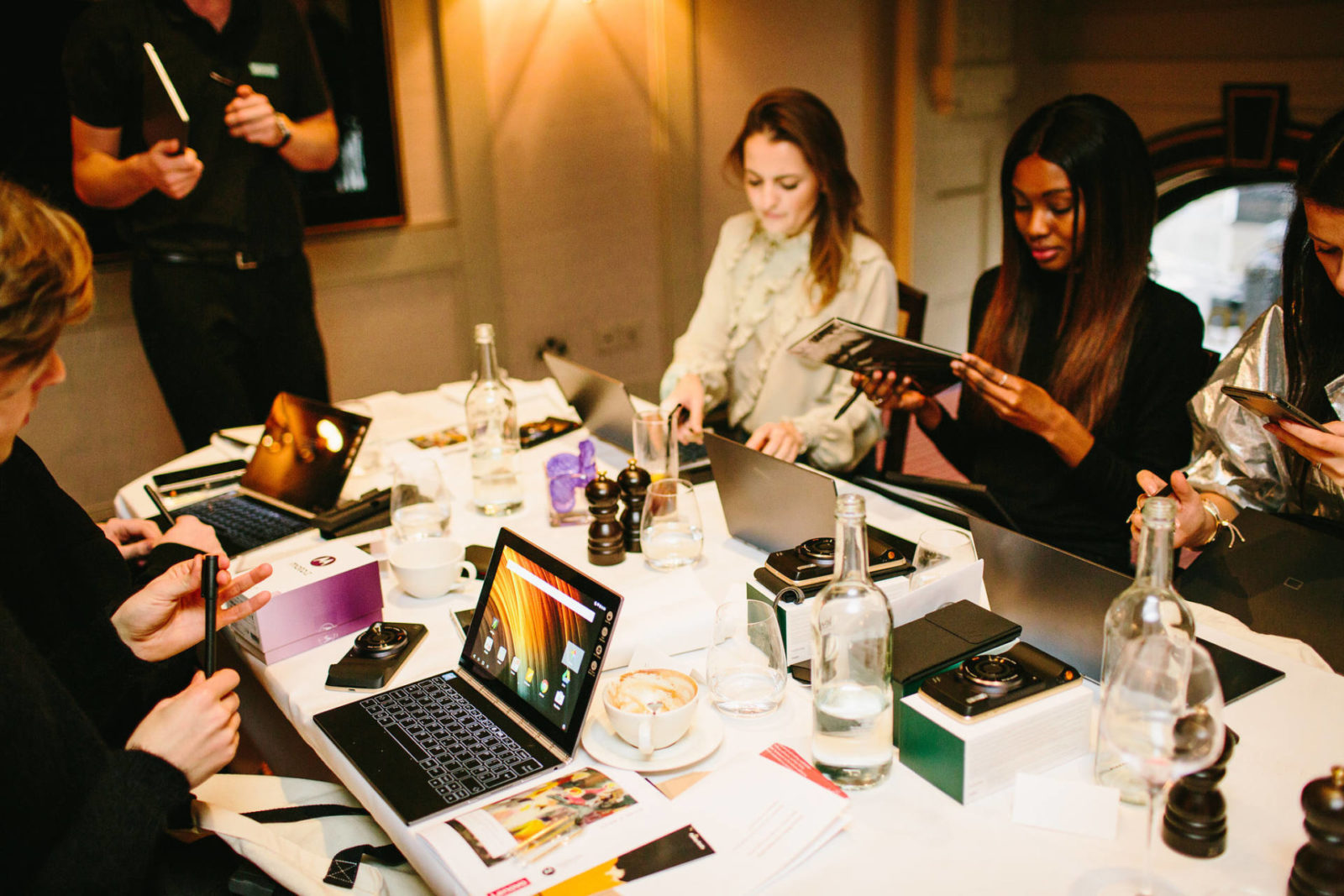 The Yoga Book, as we came to find out, is a 2-in-1 tablet that not only has a functioning keyboard but can switch modes and have the keyboard side of it turn into an active pad which uses a digital stylus or an ink pen with paper to create sketches that will simultaneously transfer on to the screen. As demonstrated below, one of the modes which you can use it is in Tablet Mode. Thanks to it's 360 degree hinge, you can flatten it into the form of a  tablet.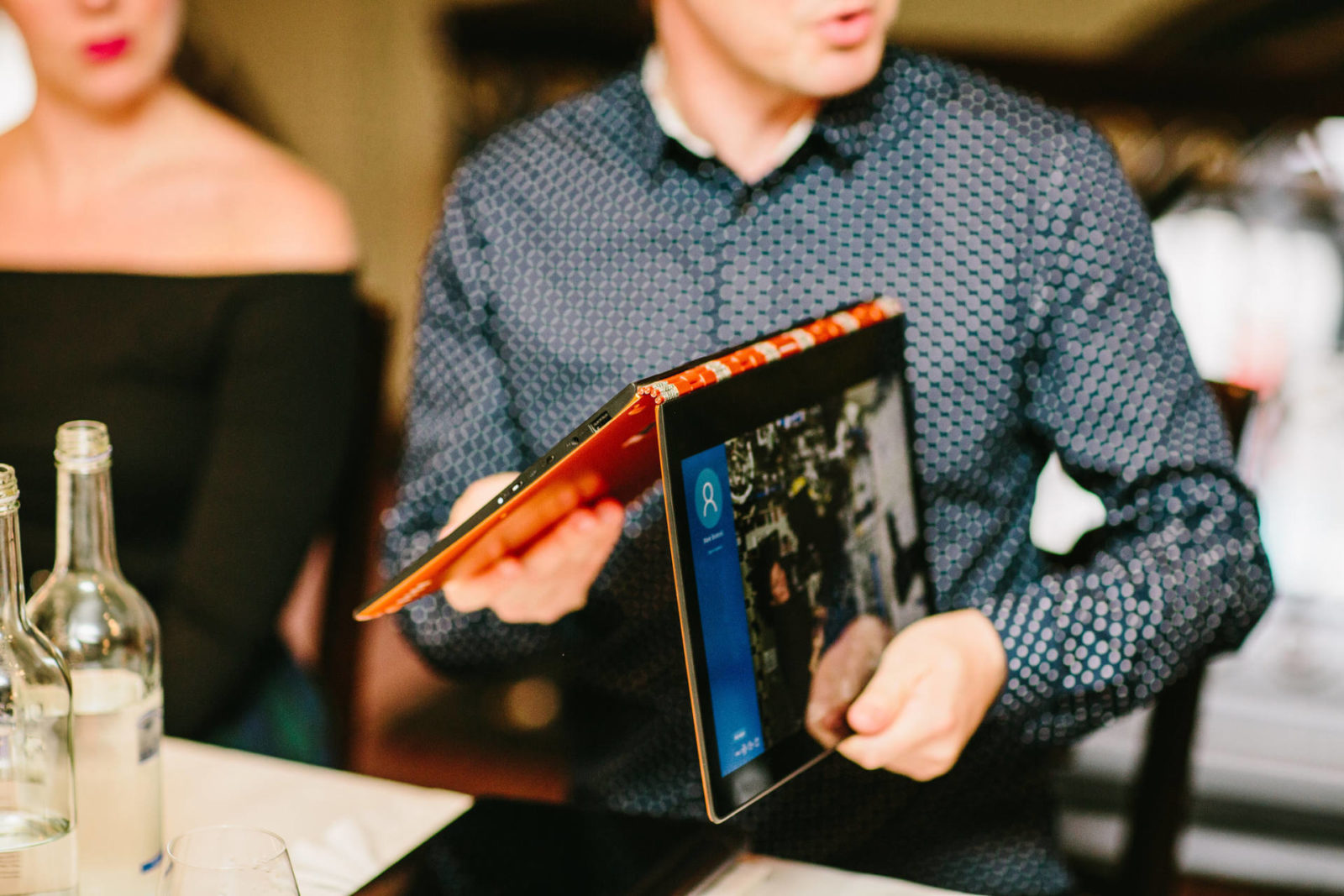 The genius is in the Yoga Book's flat surface doubling as a keyboard to type on, using your fingers, or a surface that responds only to the pen, similar to how a wacom board functions.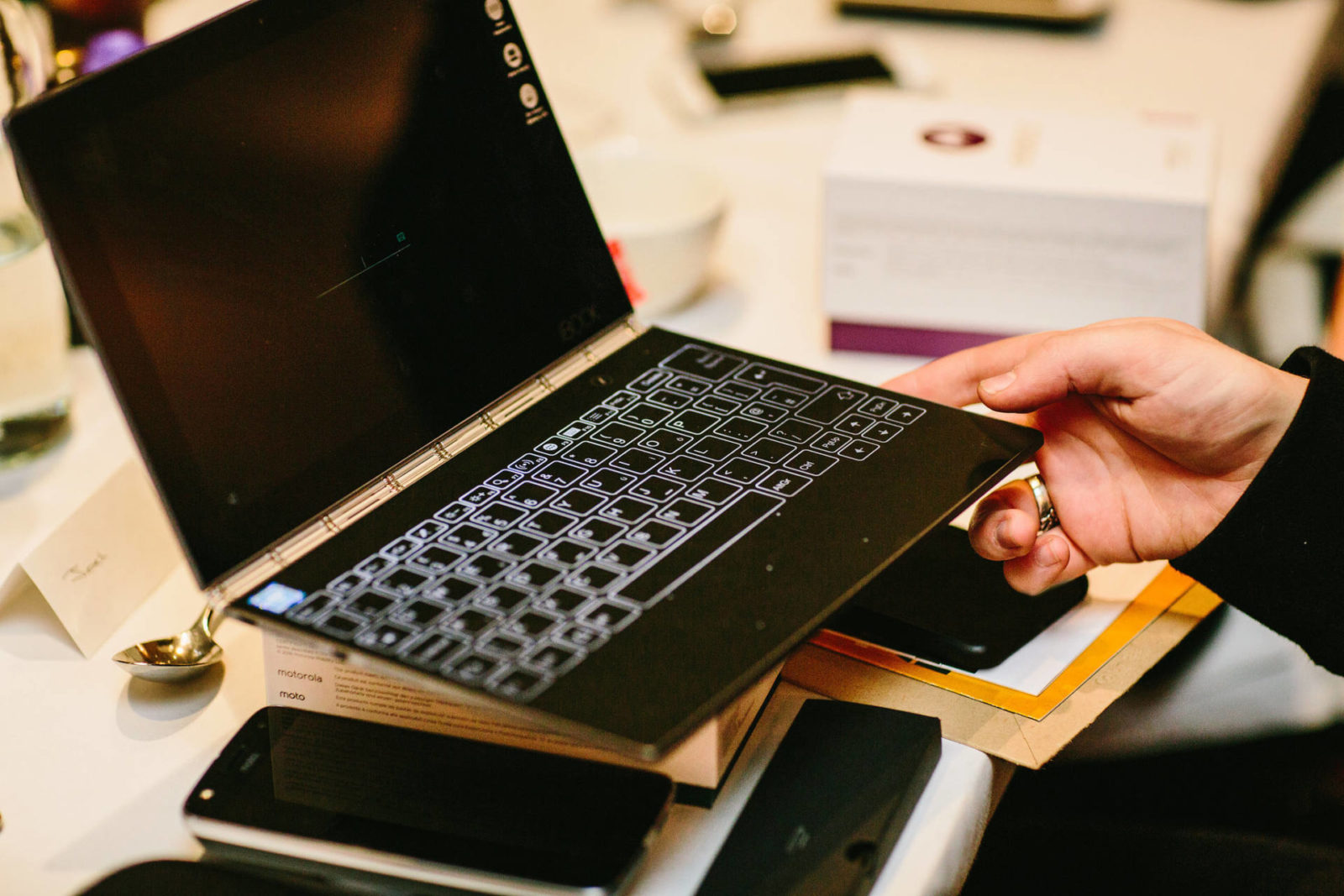 Here I am in Type Mode, about to look up editing programs, surf the internet and download content, as I would on any regular laptop.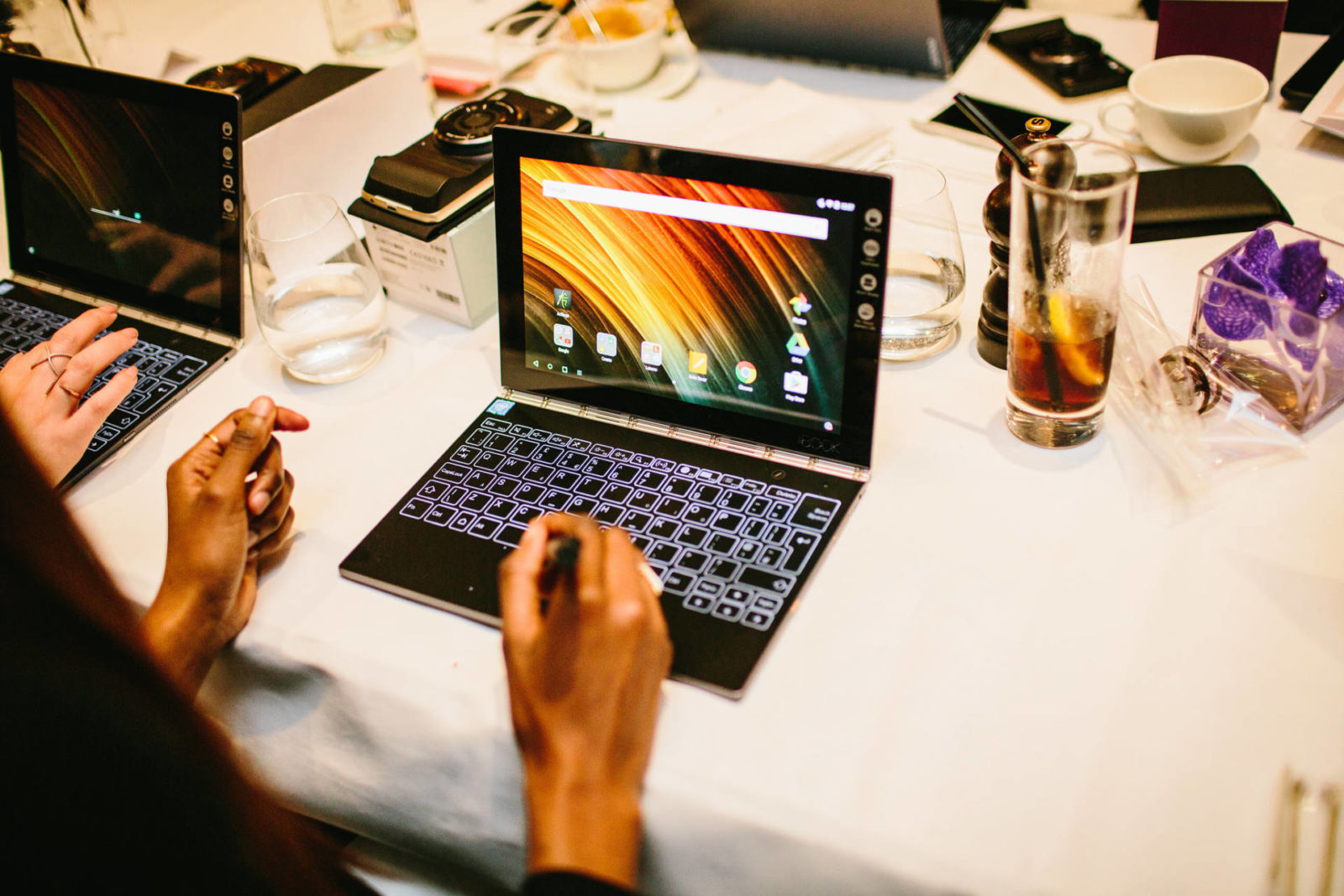 Everyone's favourite mode to set the tablet to was Create Mode. This was where one got to really be creative because the tablet responded to both the stylus pen and our fingers on its touch screen. There was no restriction to drawing on the pad only, which enabled us to add a multitude of effects to our creations both on the pad and the screen of the tablet.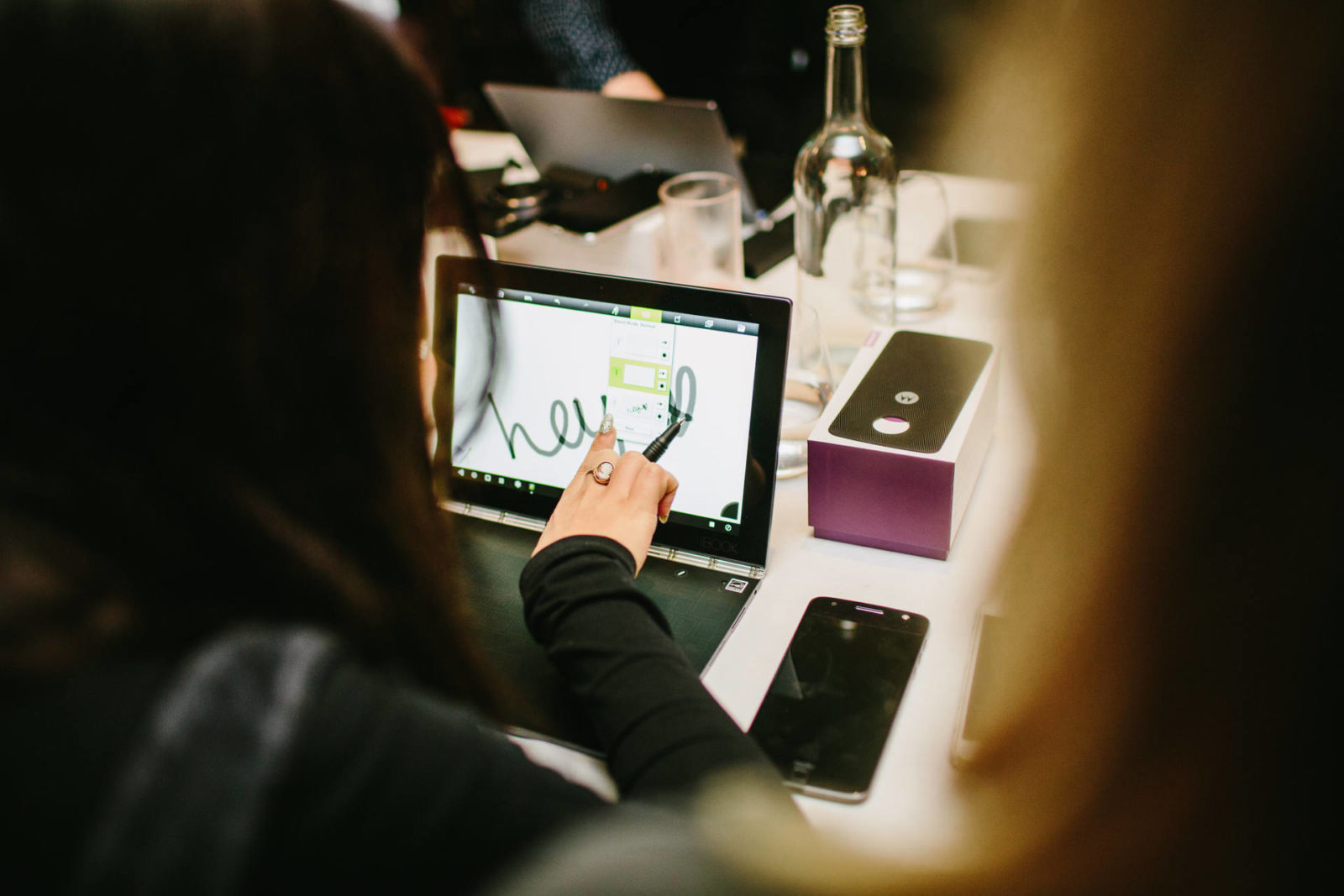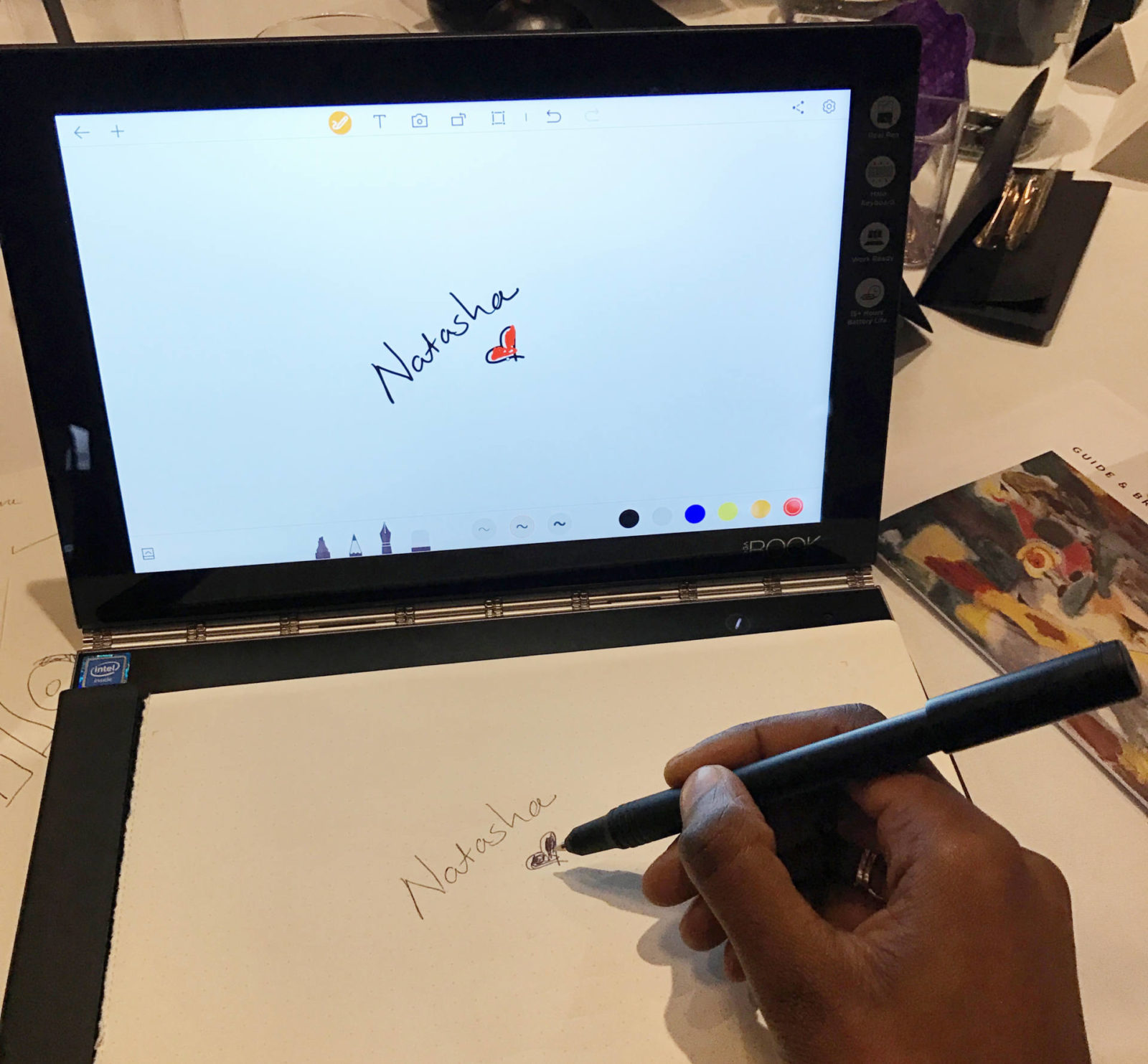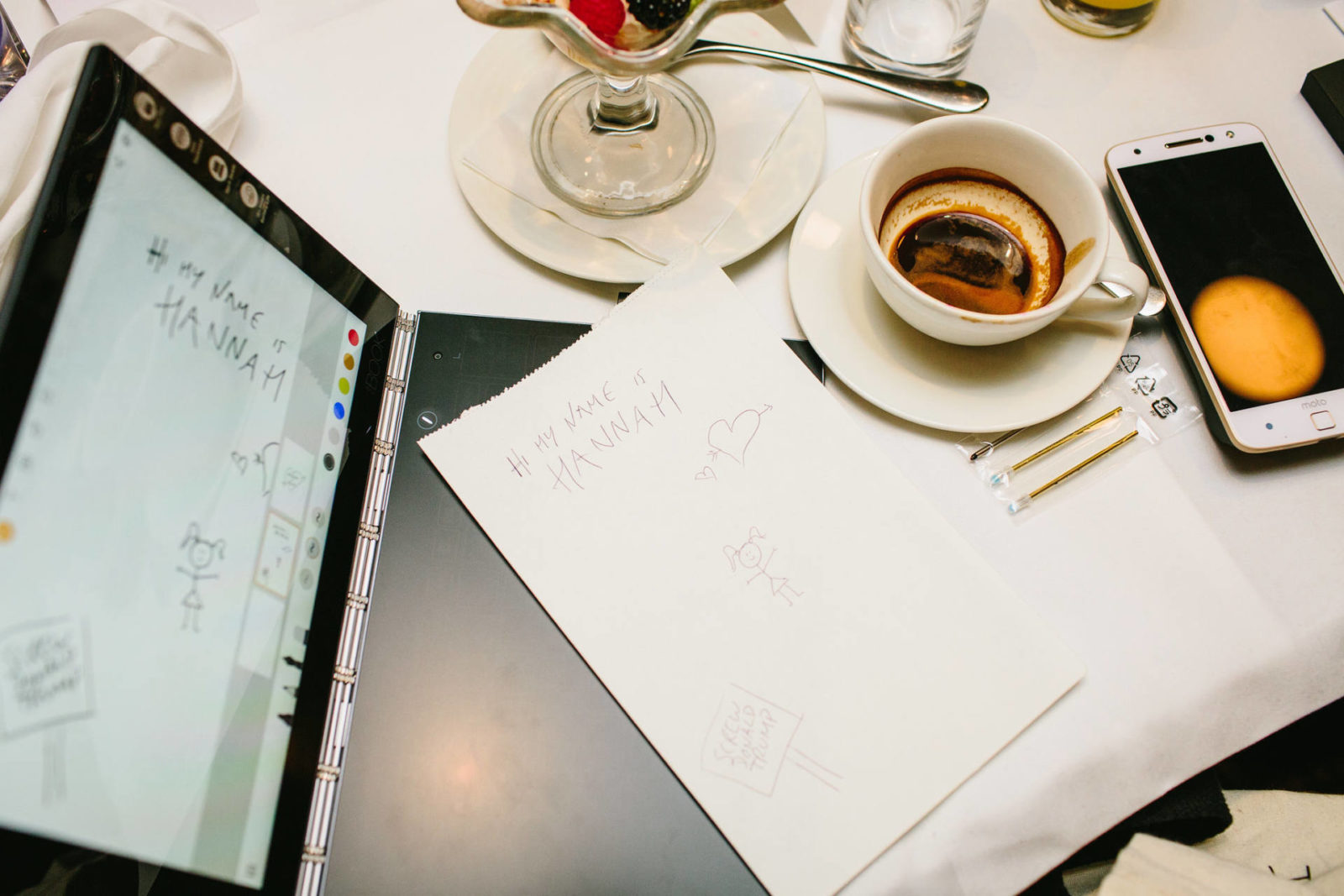 Not to forget another important gadget in creating our artwork, we played around with the Moto Z smartphone designed for snap on Moto Mods, in our case the Hasselblad True Zoom camera attachment.  The images and videos we captured on the devices were also automatically uploaded to the Lenovo Yoga Book, making it quick and convenient to have our photos saved onto the tablet.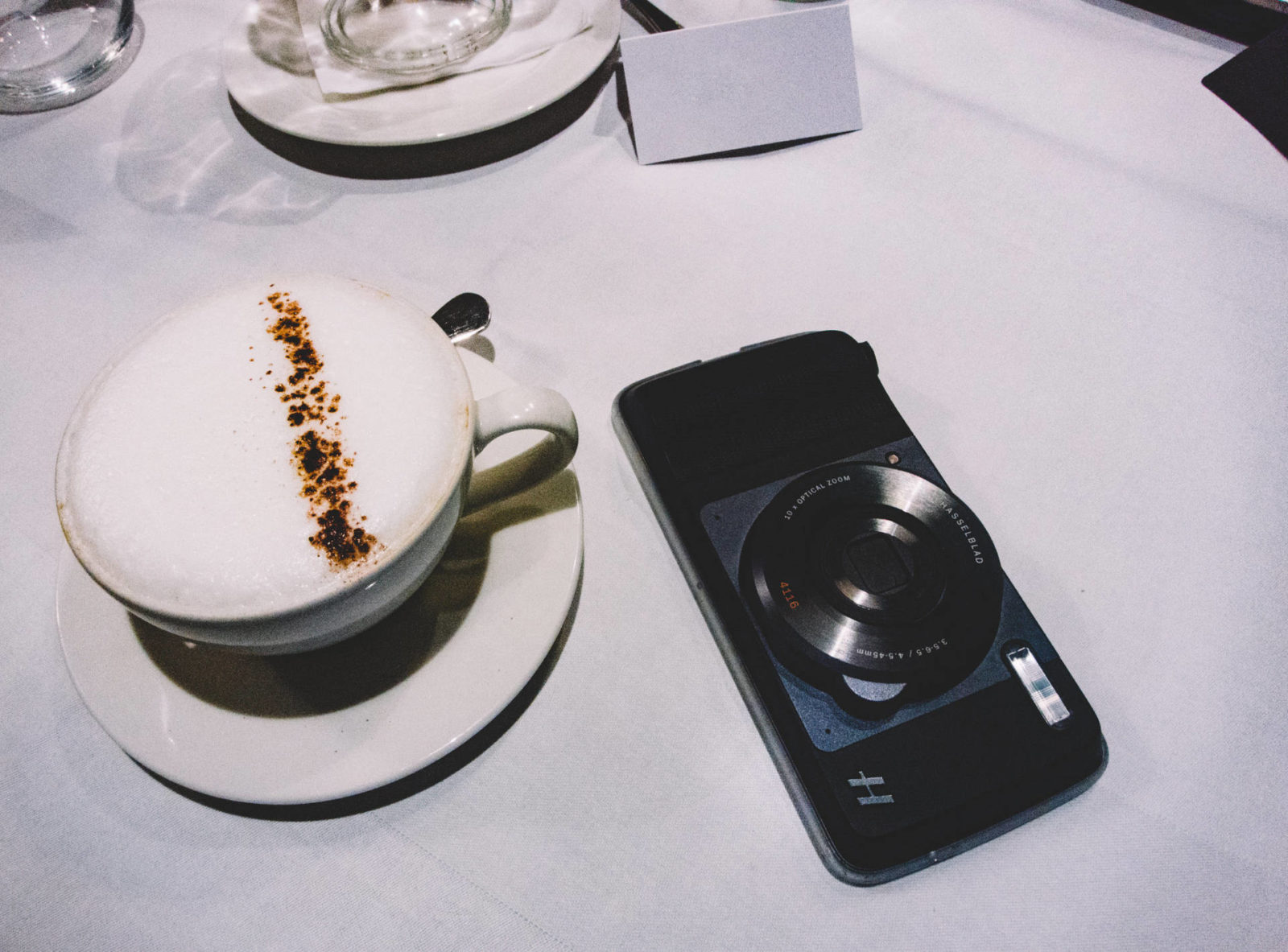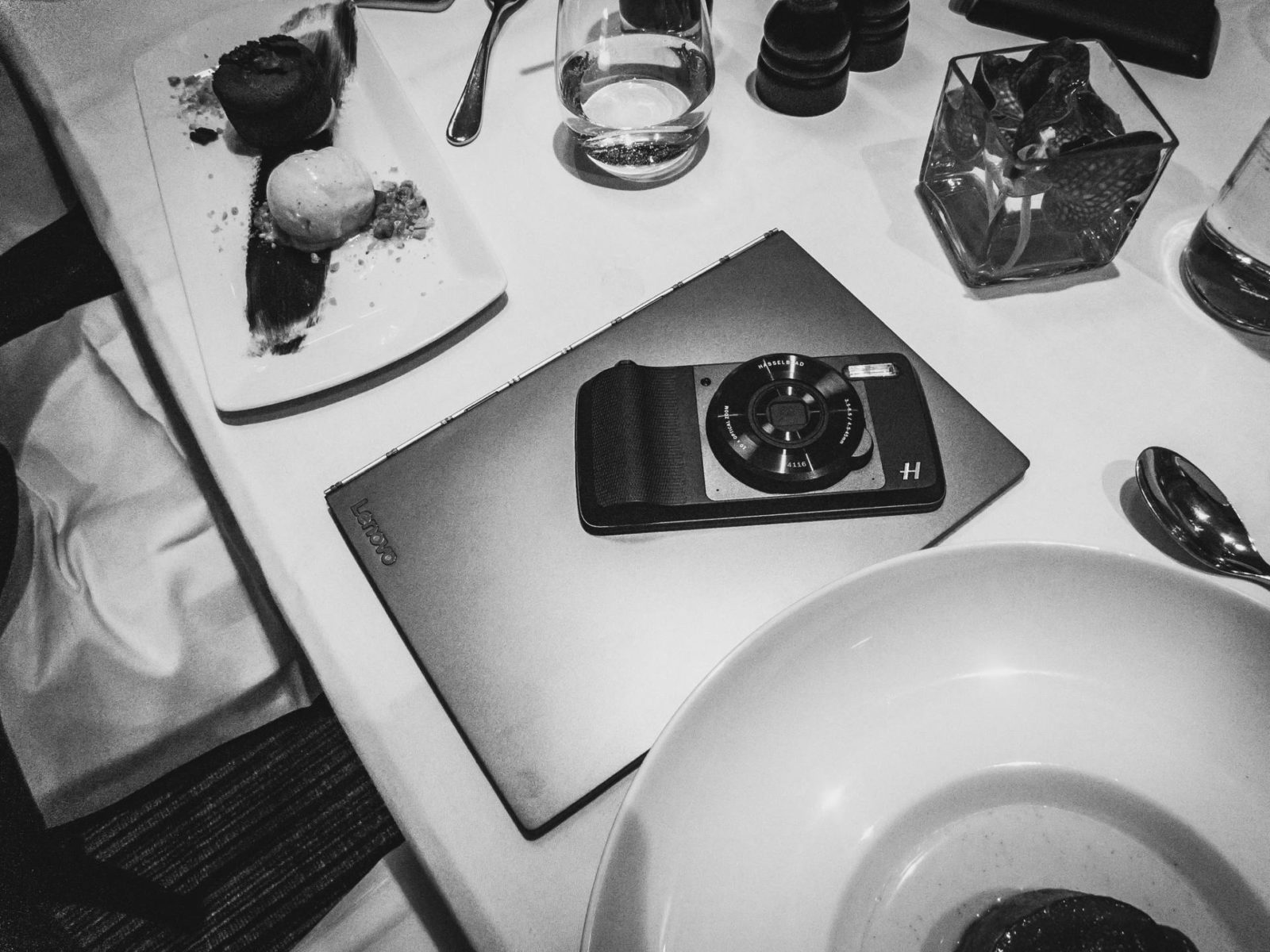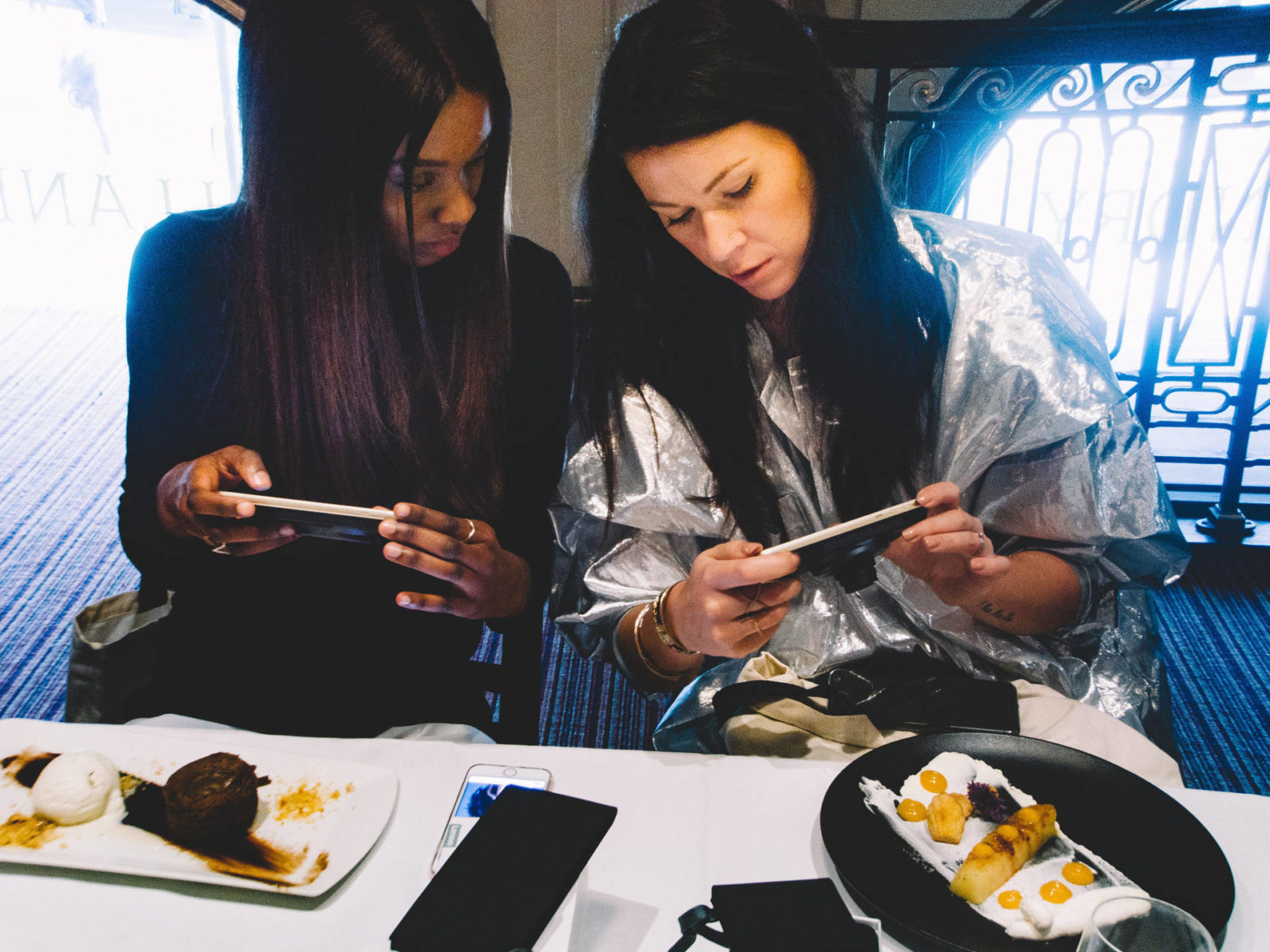 After familiarising ourselves with the Yoga Book and Moto Z phone, we then headed off to the Royal Academy of Art to get some inspiration for our illustrations. We saw the Abstract Expressionism exhibition but unfortuntely we were not allowed to take photos inside. Not to worry, since the mind is the greatest notepad ever invented, we took visual notes with our eyes for later use.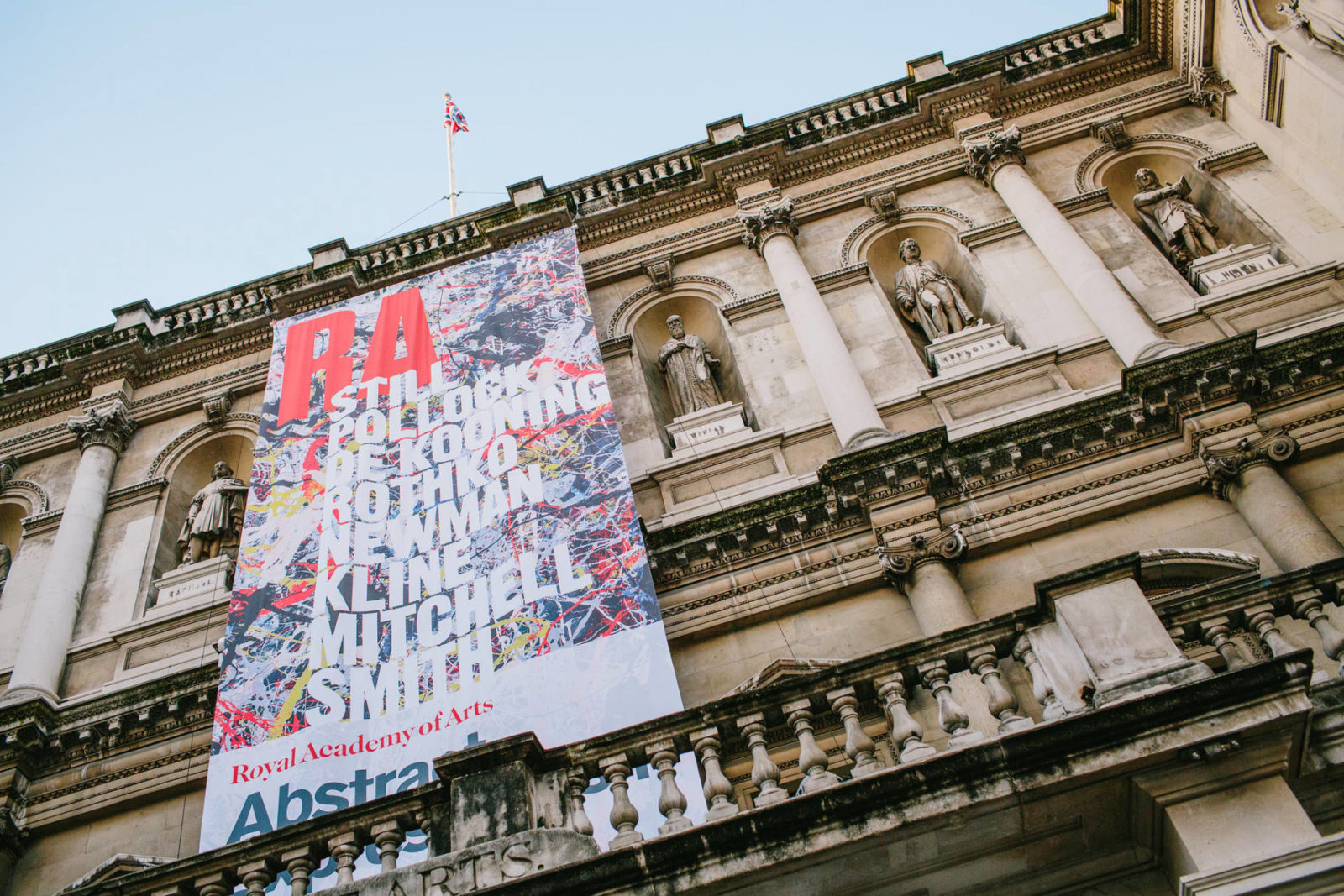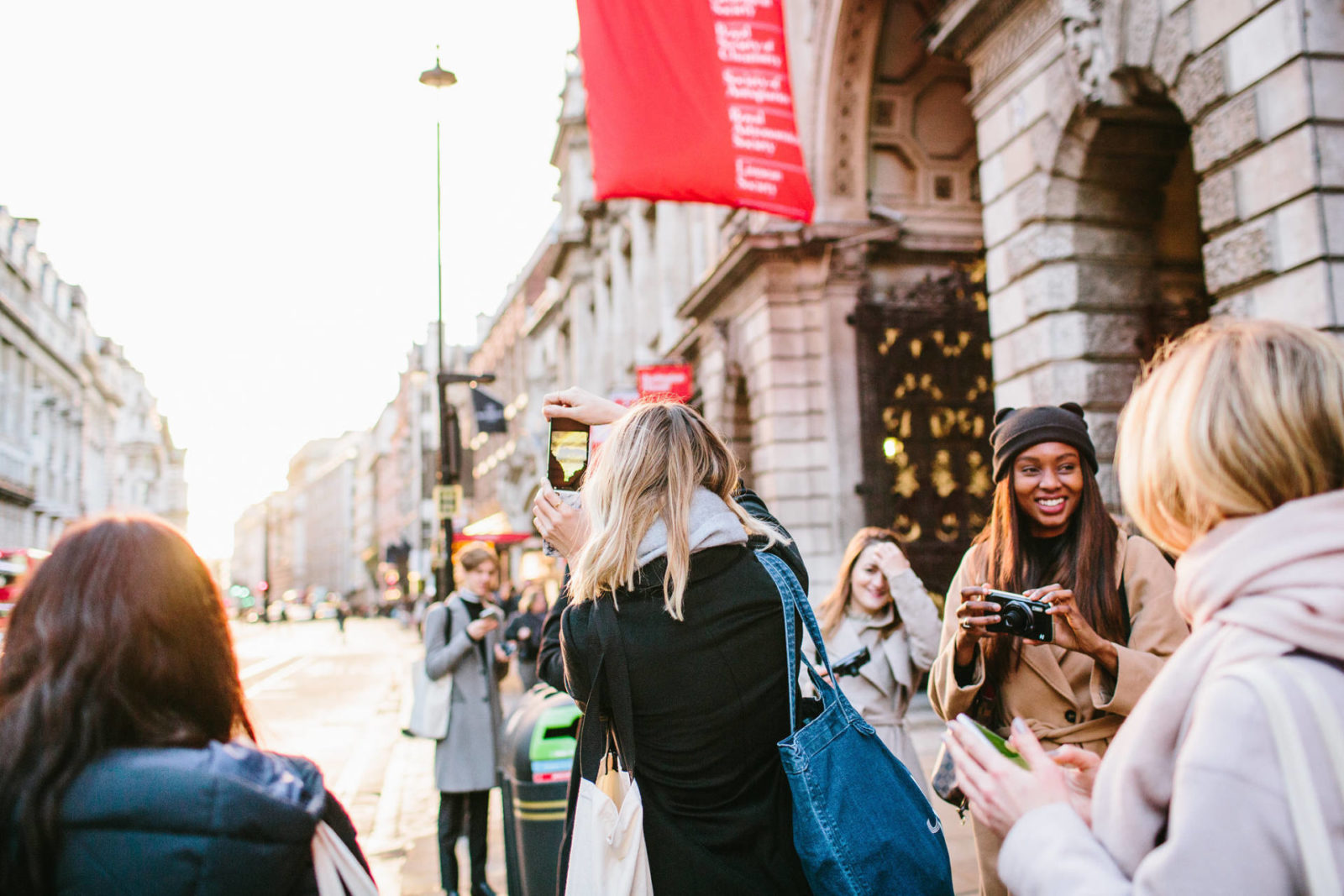 Taking inspiration from the exhibition, we made our way to The Hub where we found canvases waiting for us. This was the part where we would put pen to paper – or rather to tablet – and start drawing our own masterpieces, which we would then copy onto the canvases.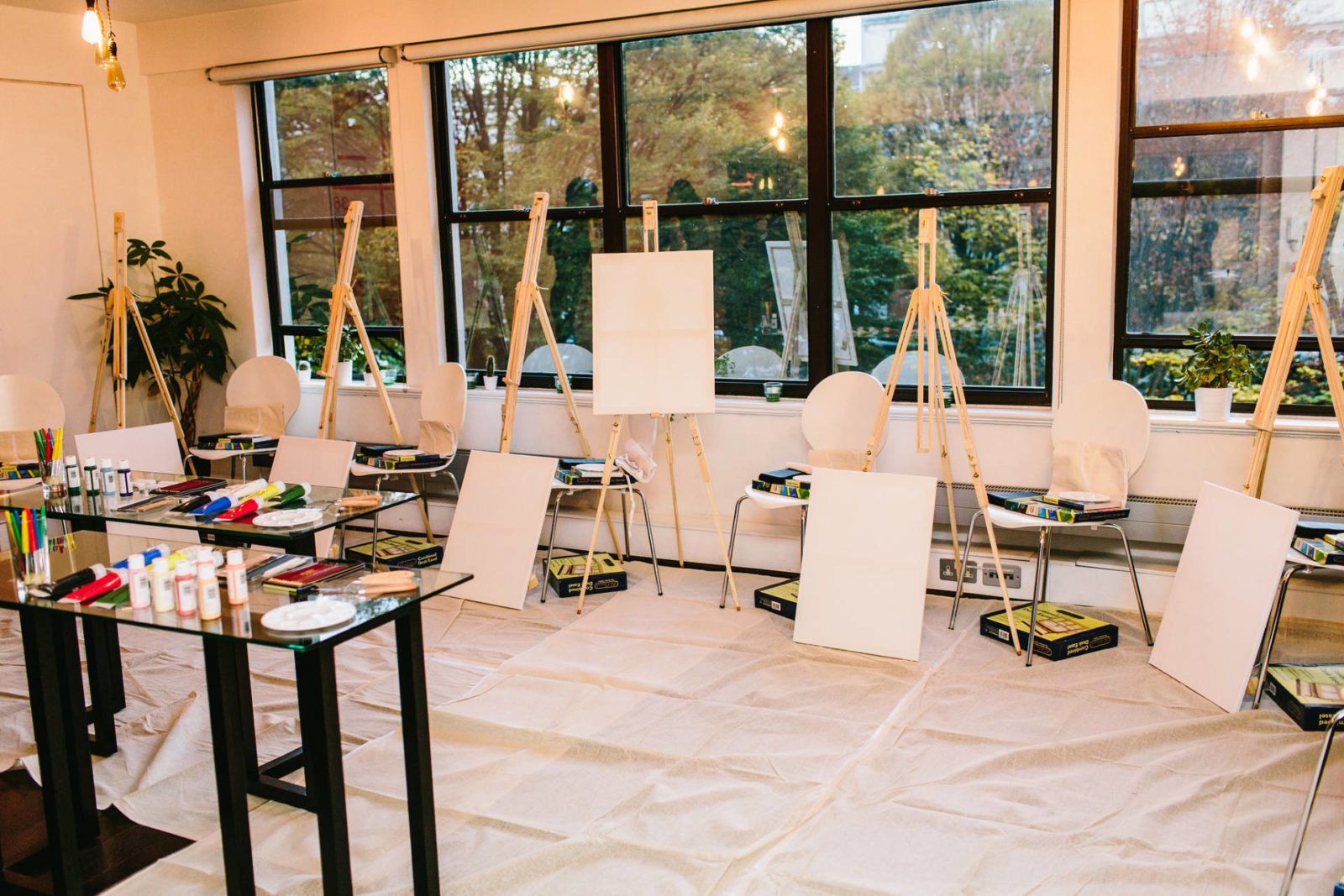 This is the point where traditional and modern come together !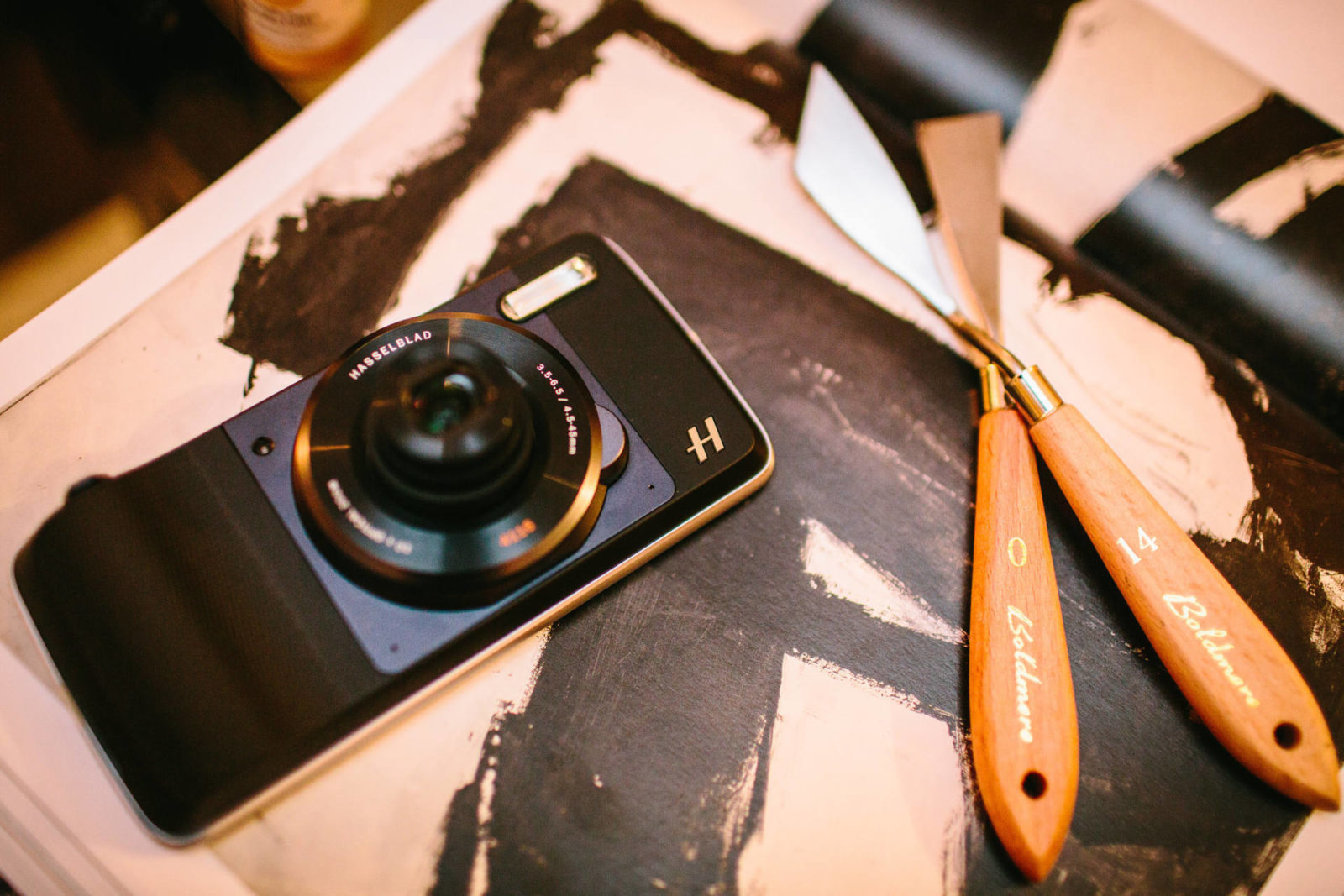 Having been inspired by a Rothko painting, I did my own variation of abstract art, using my fingers and a selection of paint tools in the editing program to create my masterpiece. The cool thing about the Yoga Book is you can put it in Watch Mode to view the content you created while transferring it onto another medium – in our case, the canvases.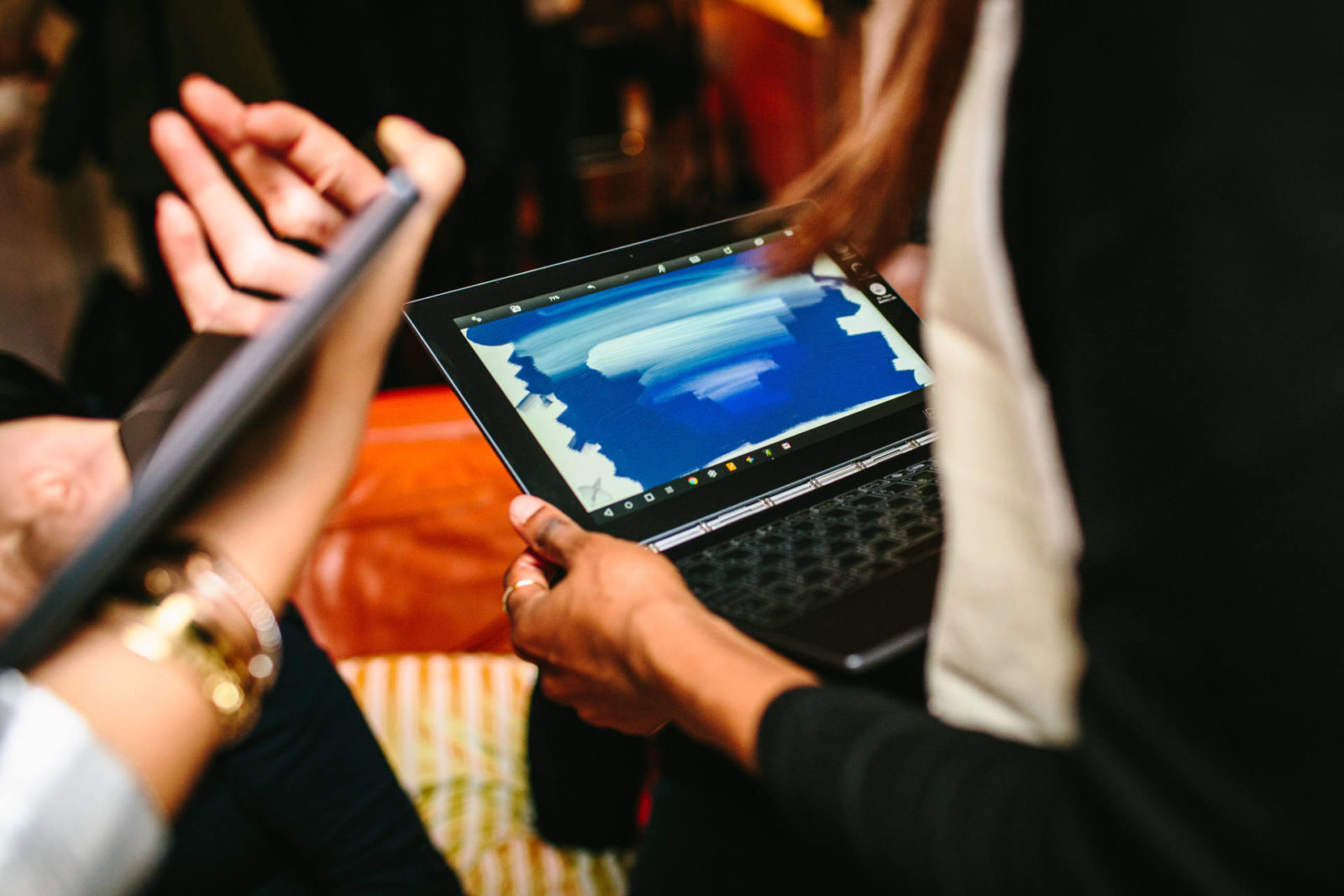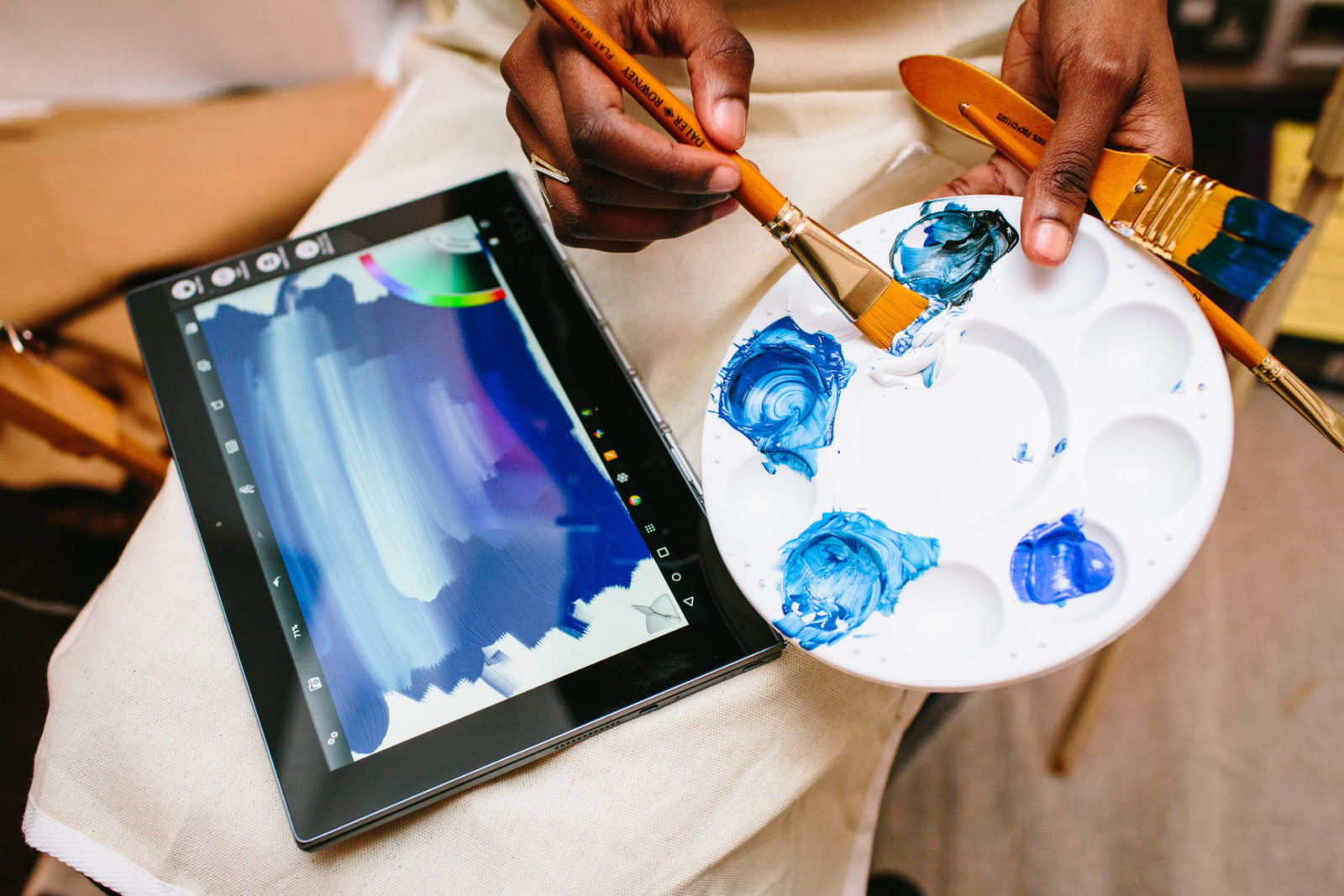 With the Yoga Book propped to my side, I transferred my prototype onto the canvas, making it into actual artwork.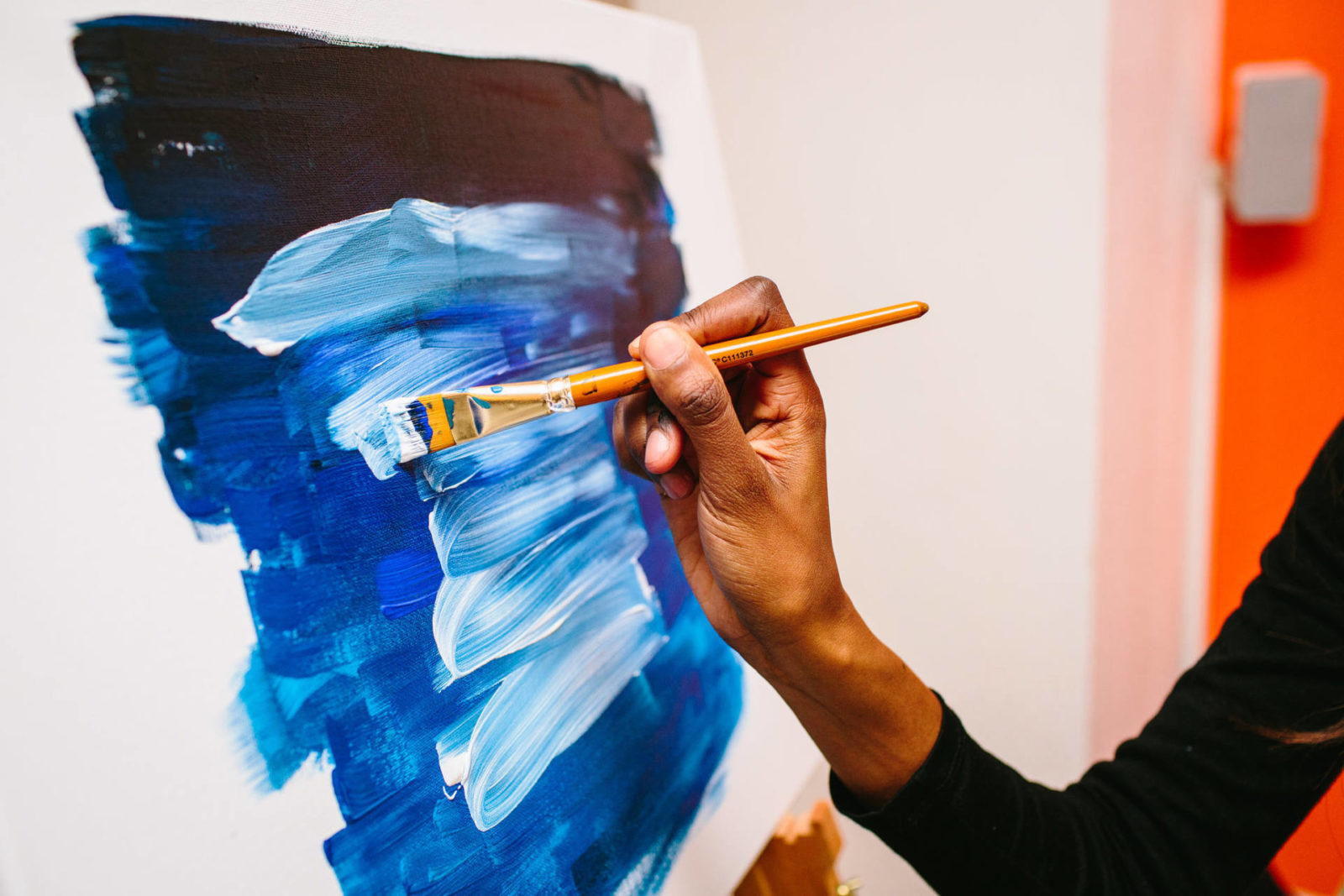 And voila !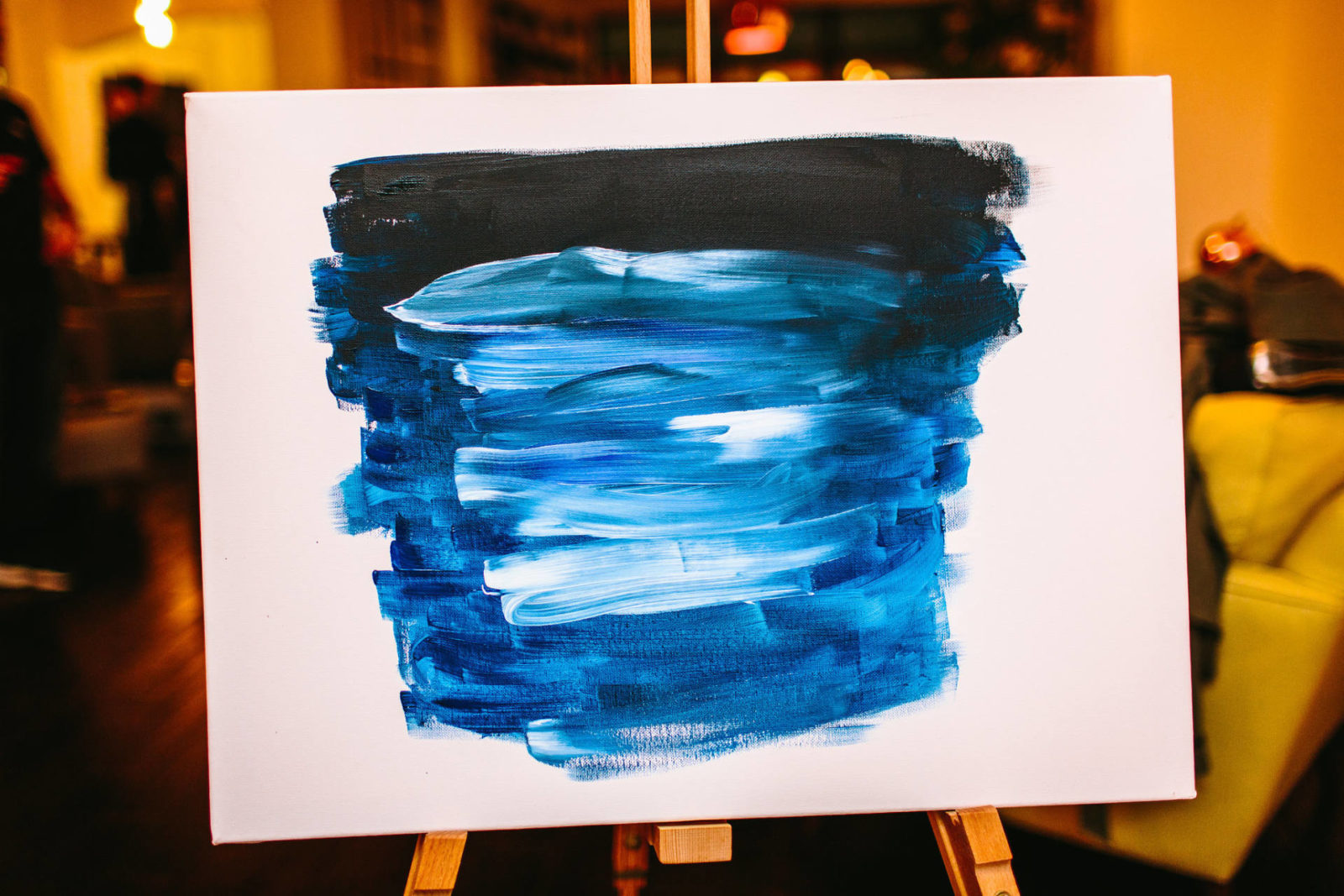 For anybody who loves creating their own original content or incorporating hand drawn or hand-written content onto their photos or documents, I recommend you check out the Yoga Book, Moto Z and Moto Mods on Lenovo.com and Motorola.co.uk
photos: Kris Atomic