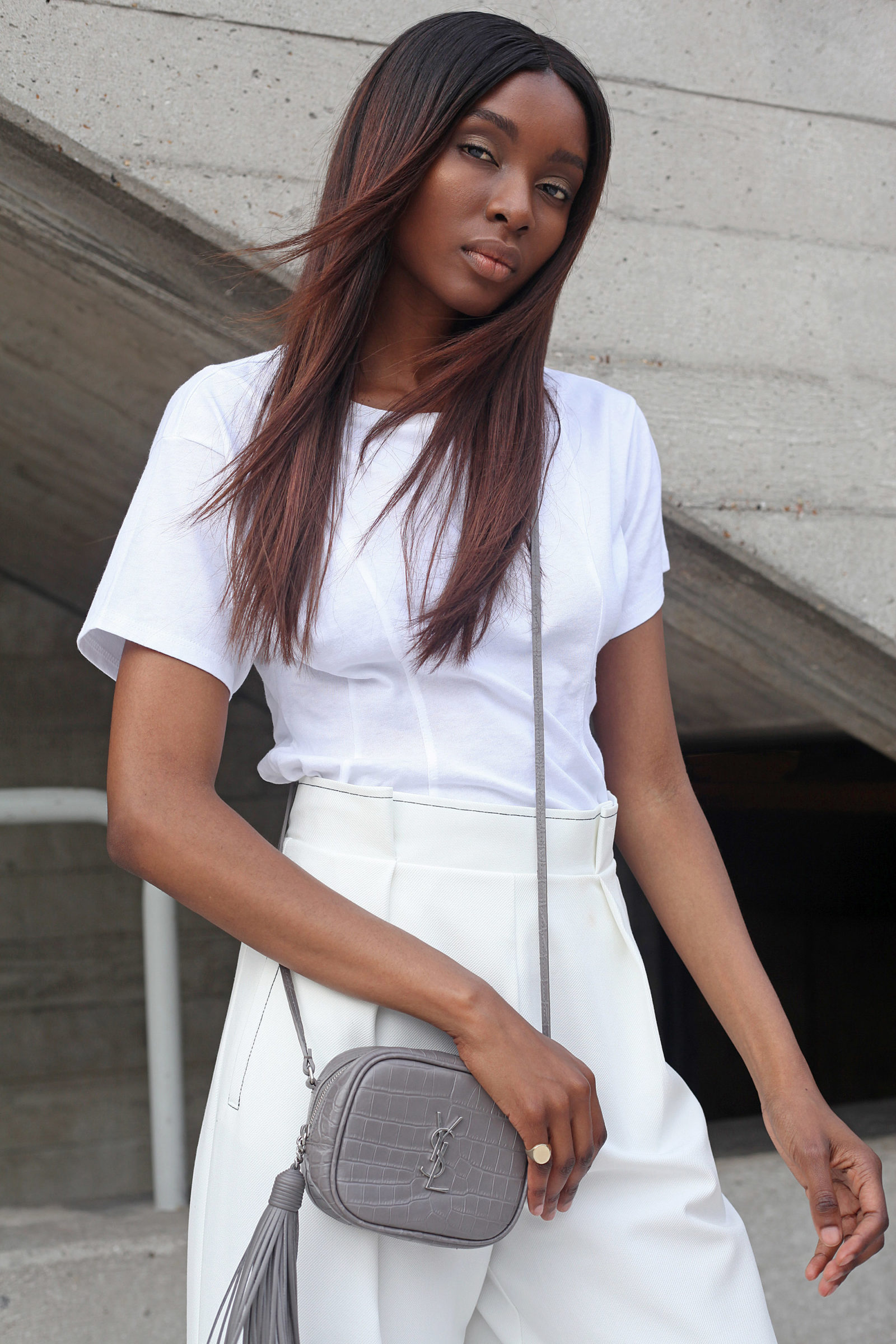 When you live in London, it's inevitable that you will end up at Topshop Oxford Circus at some point or another, whether it is to get an item for a party or use the store as a meeting point when getting the group to meet somewhere central. If your friend is going to be late, you may as well check out what's new at Topshop ! I have been a regular for years and Topshop is the go-to high street store for affordable, on trend fashion. Their fashion week show has become one of the ones to go see and be seen at (yours truly has attended a few) so it was perfectly fitting when I was recently asked to join the #TopShopGirls squad. I think we are all already part of the squad from the day we make our first Topshop purchase but to be able to work with one of my favourite high street brands and share styling tips and amazing pieces with my audience is going an amazing experience.
So, I thought, why not start on a clean slate with an all-white look for the summer and one that is affordable? Dresses are always a go-to for the summer but there are some pants out there cool enough to wear in hot weather with the right top for a dressed-up or dressed-down look.
You don't see it because my corset t-shirt is tucked in but the detail at the bottom gives it a more dressed-up look, especially if you are going to wear it for an evening out. A good pair of wide leg trousers is hard to come by (and a white pair in particular) so when I spotted these in the Boutique section of Topshop, I knew I had to have them. I already had a few people think it was designer because of the design at the waist and quality of the fabric. If white wide-leg pants are your thing for this summer, get these before they sell out ! Of course, your accessories don't have to be all white so add a little colour to break up the outfit.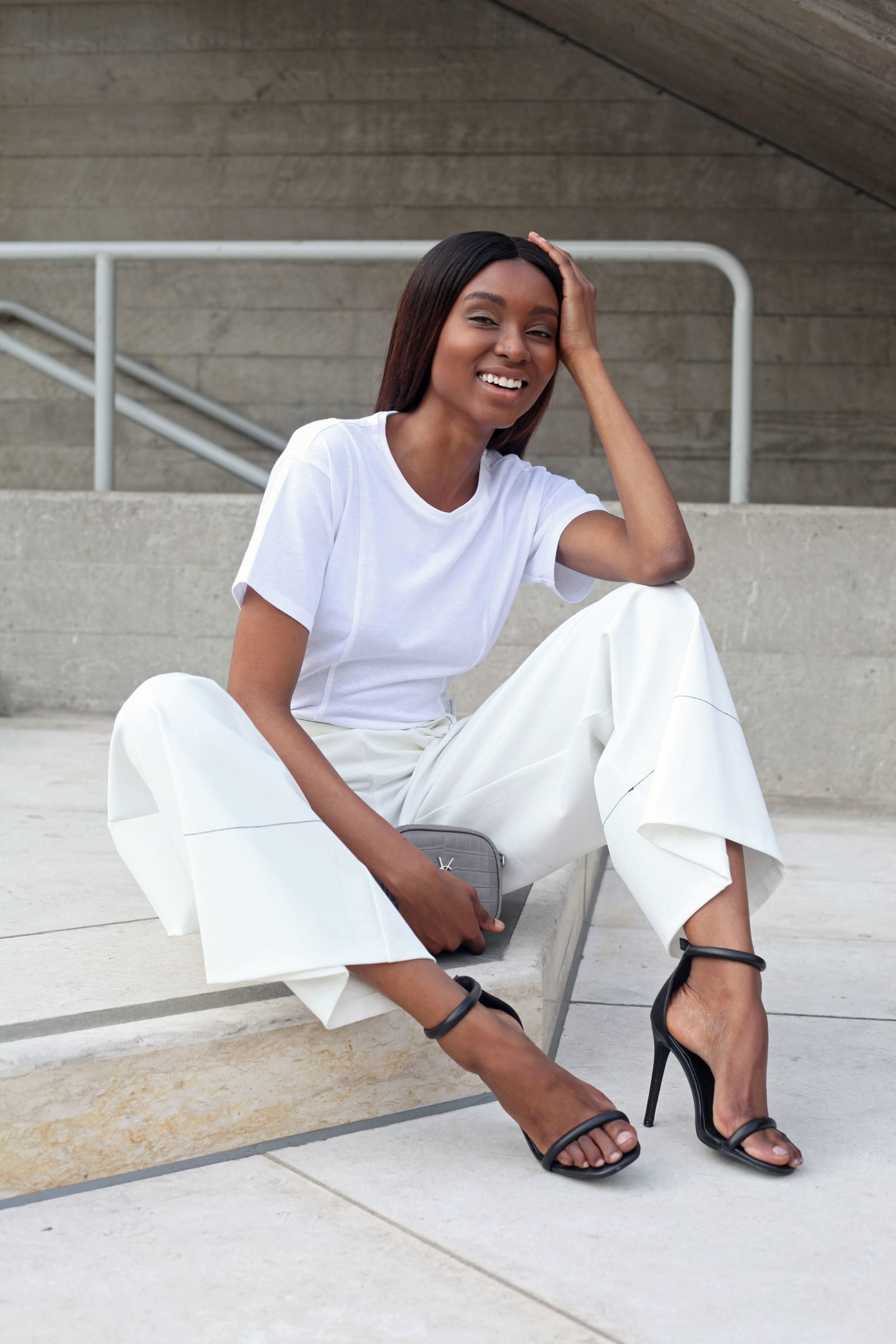 SHOP THE OUTFIT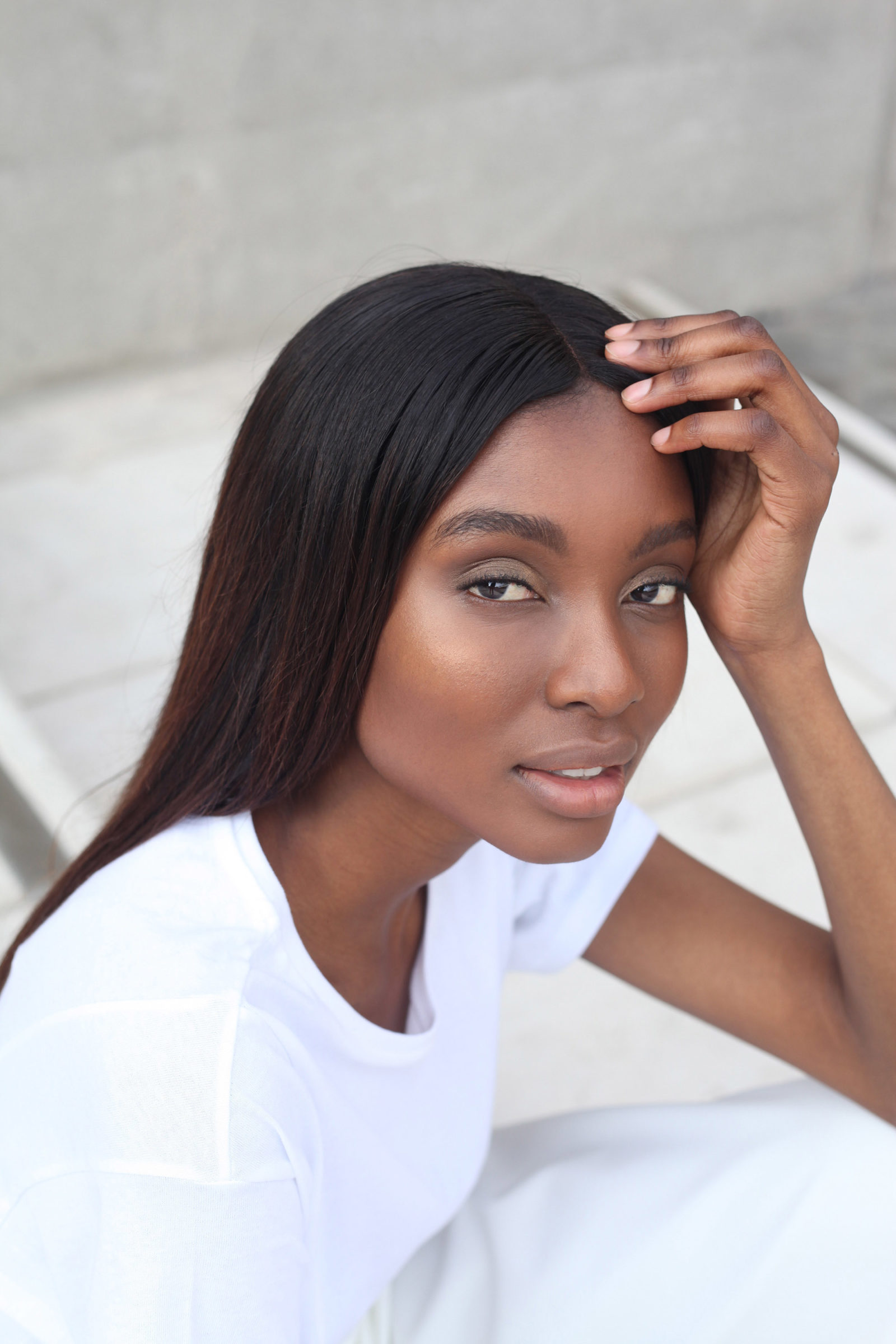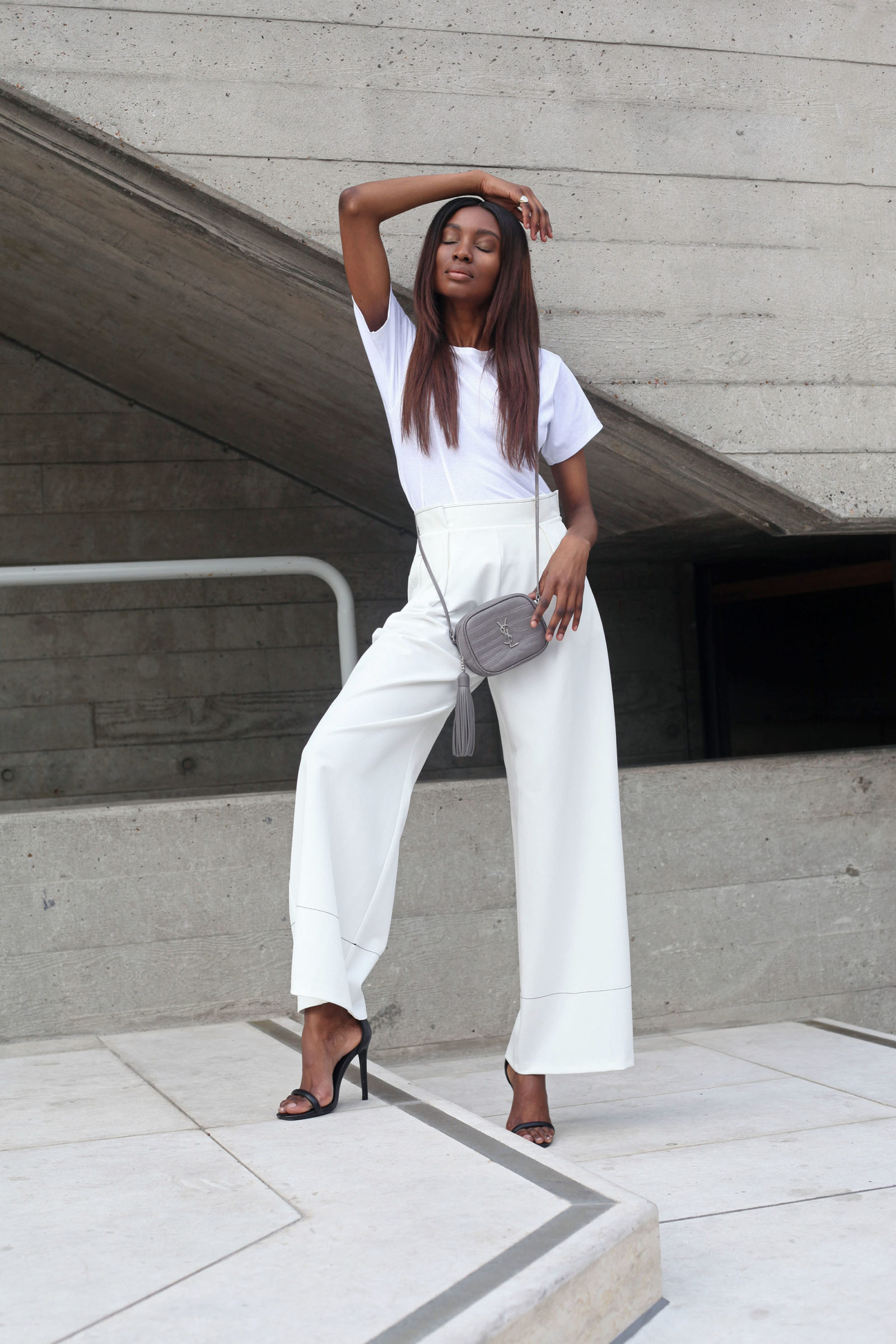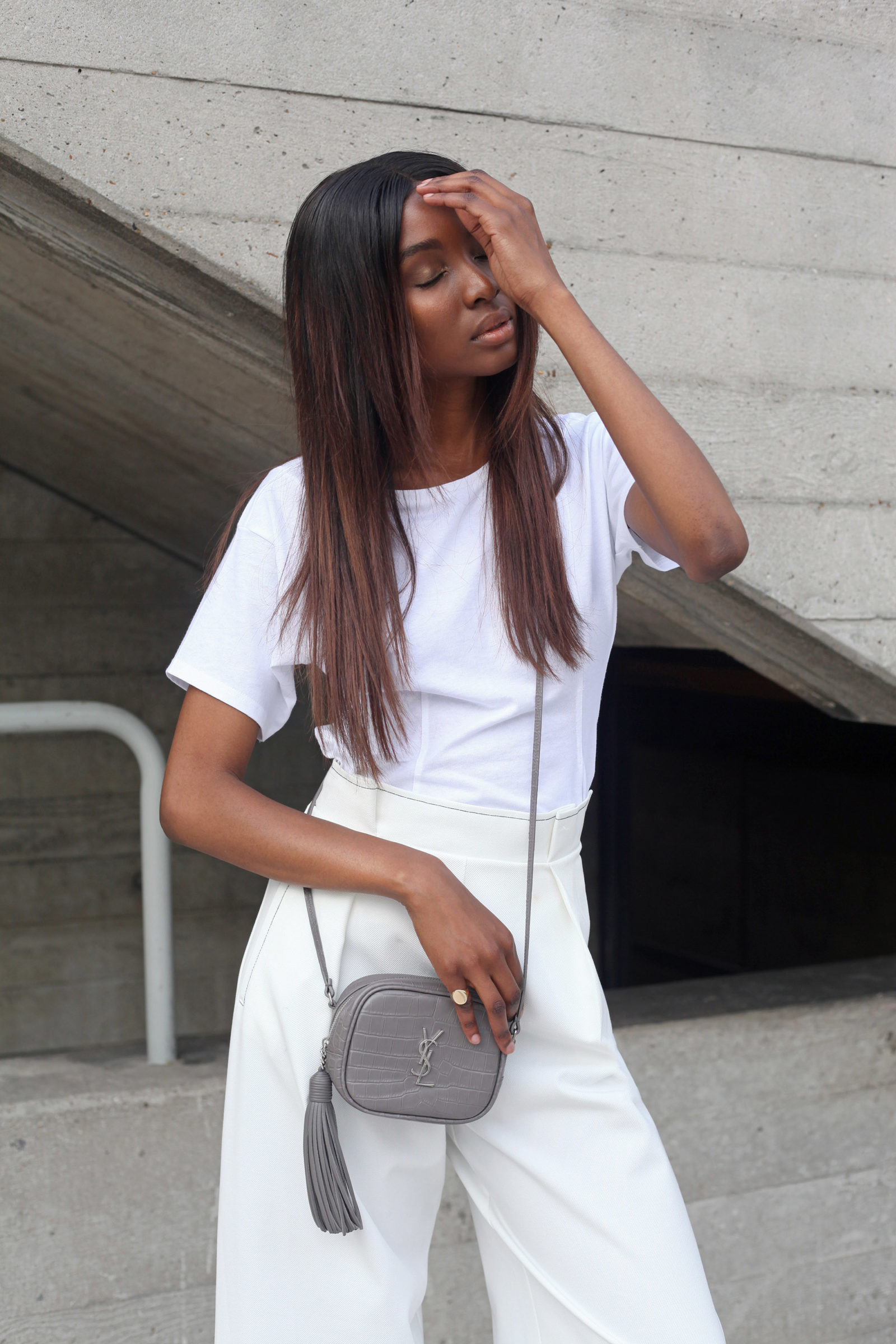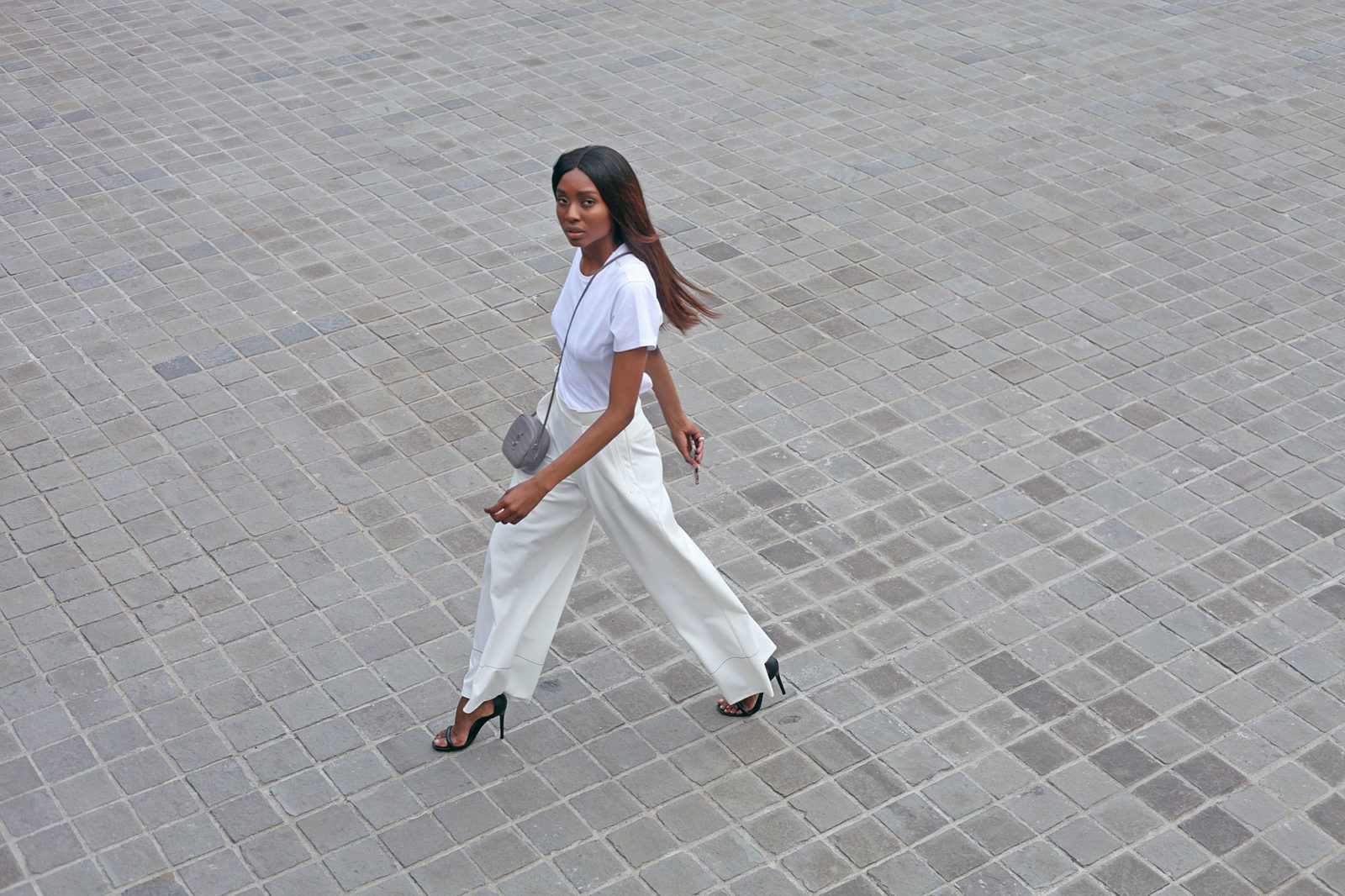 WHAT I AM WEARING : 
Topshop t-shirt / Topshop pants / Saint Laurent bag