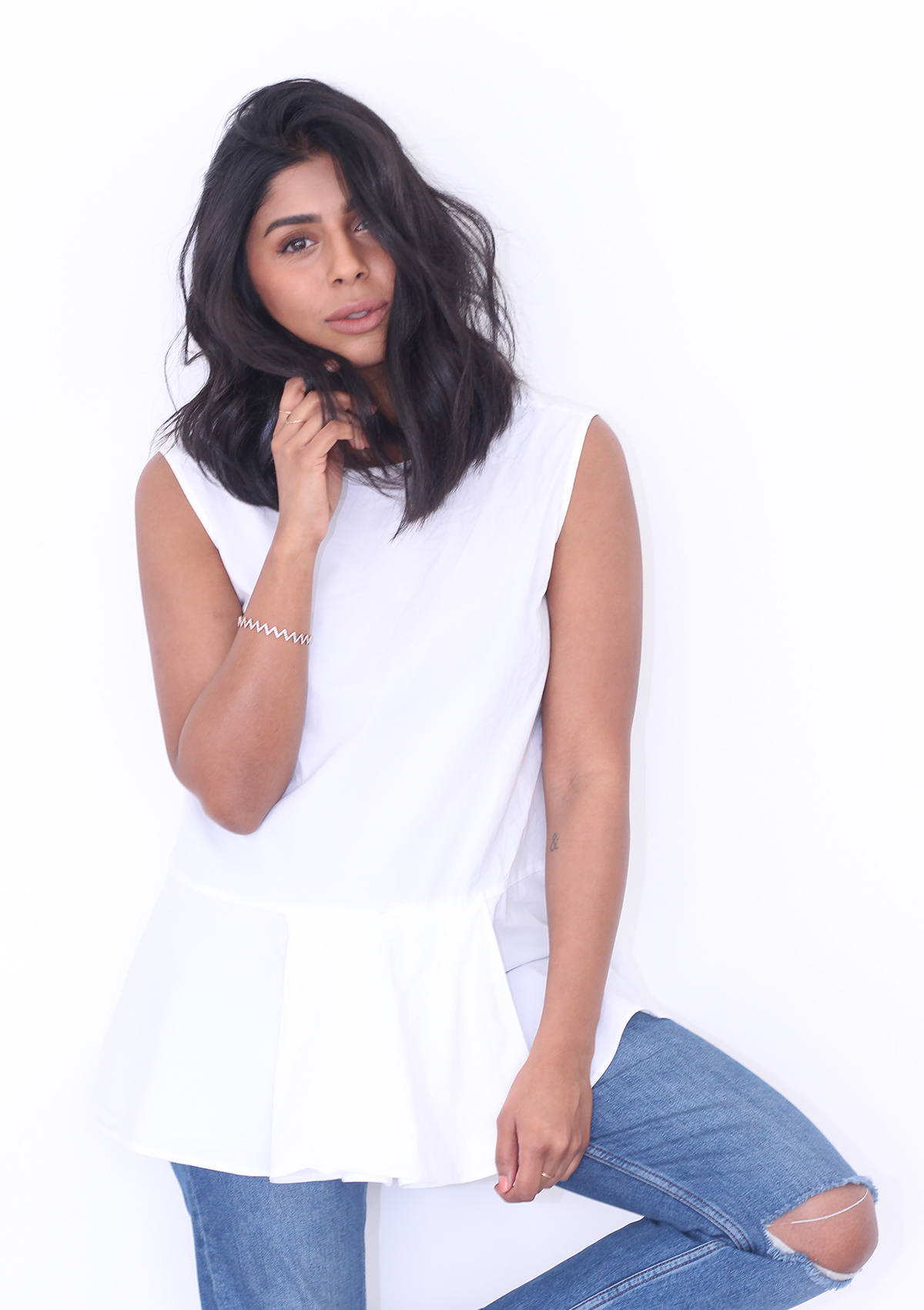 The first time I hung out with Monikh, outside of the odd chat over a glass of champagne at blogger events, was last May when she, myself and another friend were sent on a press trip to Ibiza. Lack of proper planning from the brand aside, we made the most of our time there, bonding over our obsession of finding white backgrounds to shoot against and basically all things fashion. As part of my Interview series, I thought I would introduce you to the people I encounter on a regular basis and consider ones to watch in the fashion & creative industry.
Having grown up in Crawley, just outside of London, at age 19, Monikh moved to London for university and has been here ever since. She has done her fair share of living in east and central London and now is based in south west – Wandsworth Common. Arriving at the lovely home that Monikh shares with her boyfriend, I am greeted by, you guessed it, a lot of white walls, floors and minimalistic furniture which is every blogger's dream. One of my favourite parts of the living room is the copper coffee table which has made its fair share of appearances on Monikh's Instagram flat lays.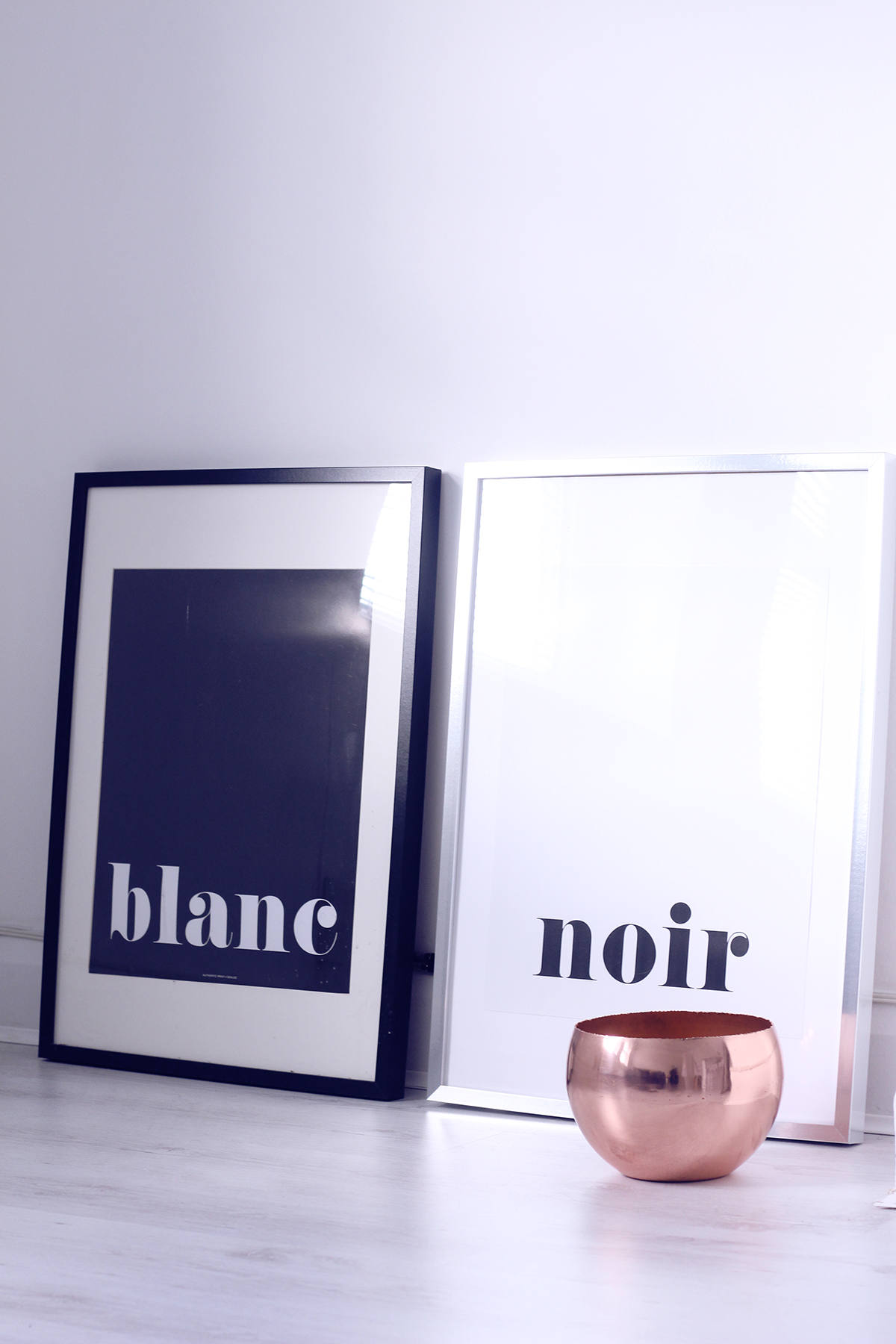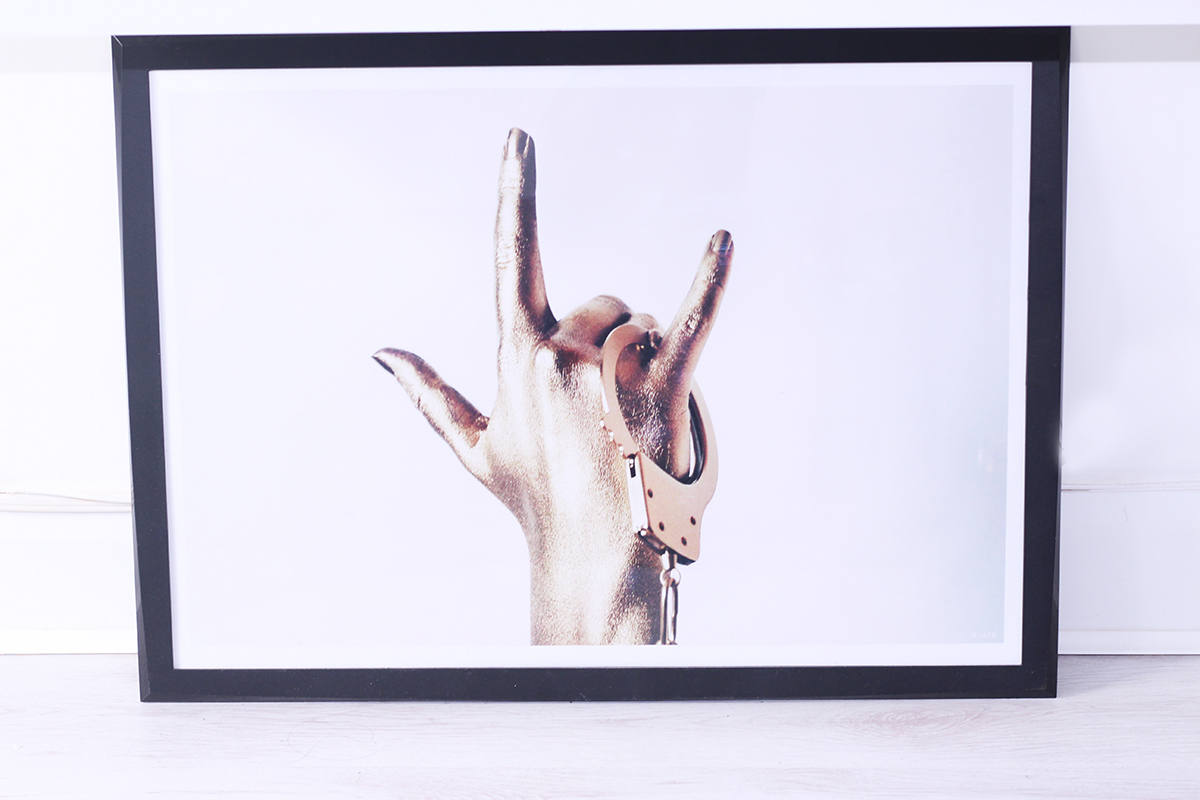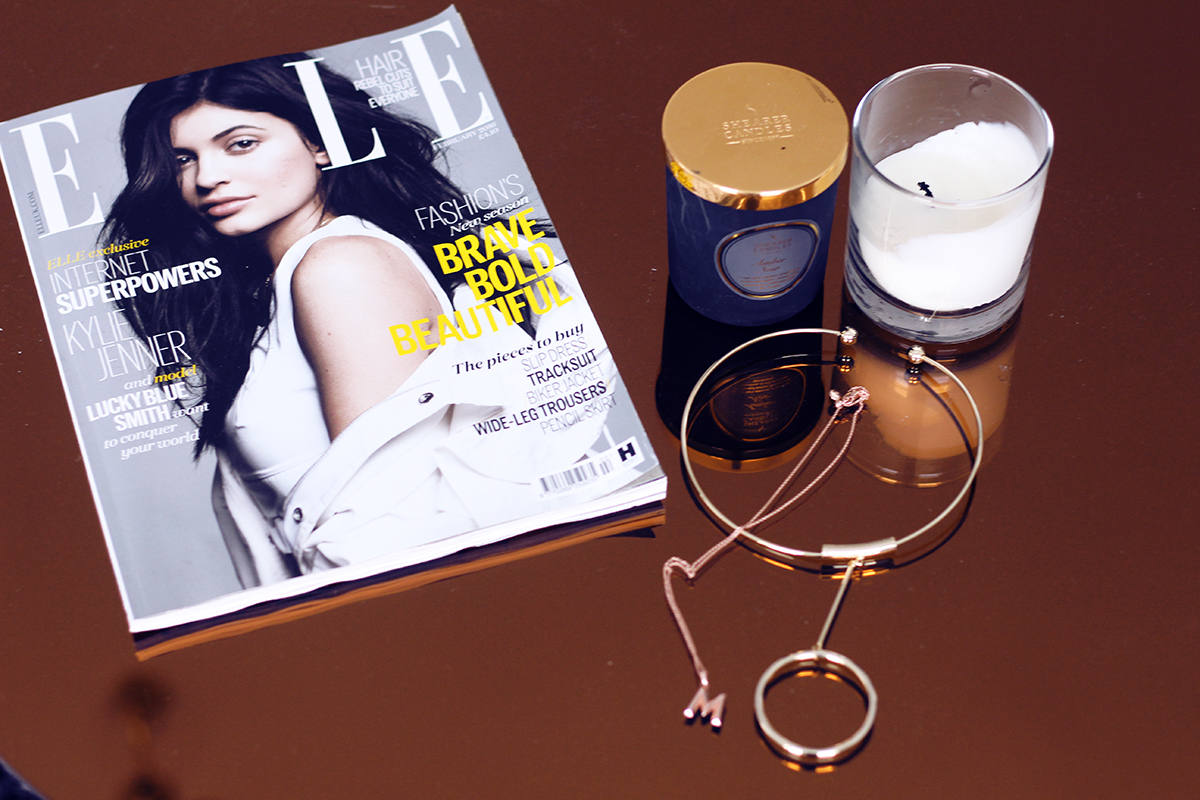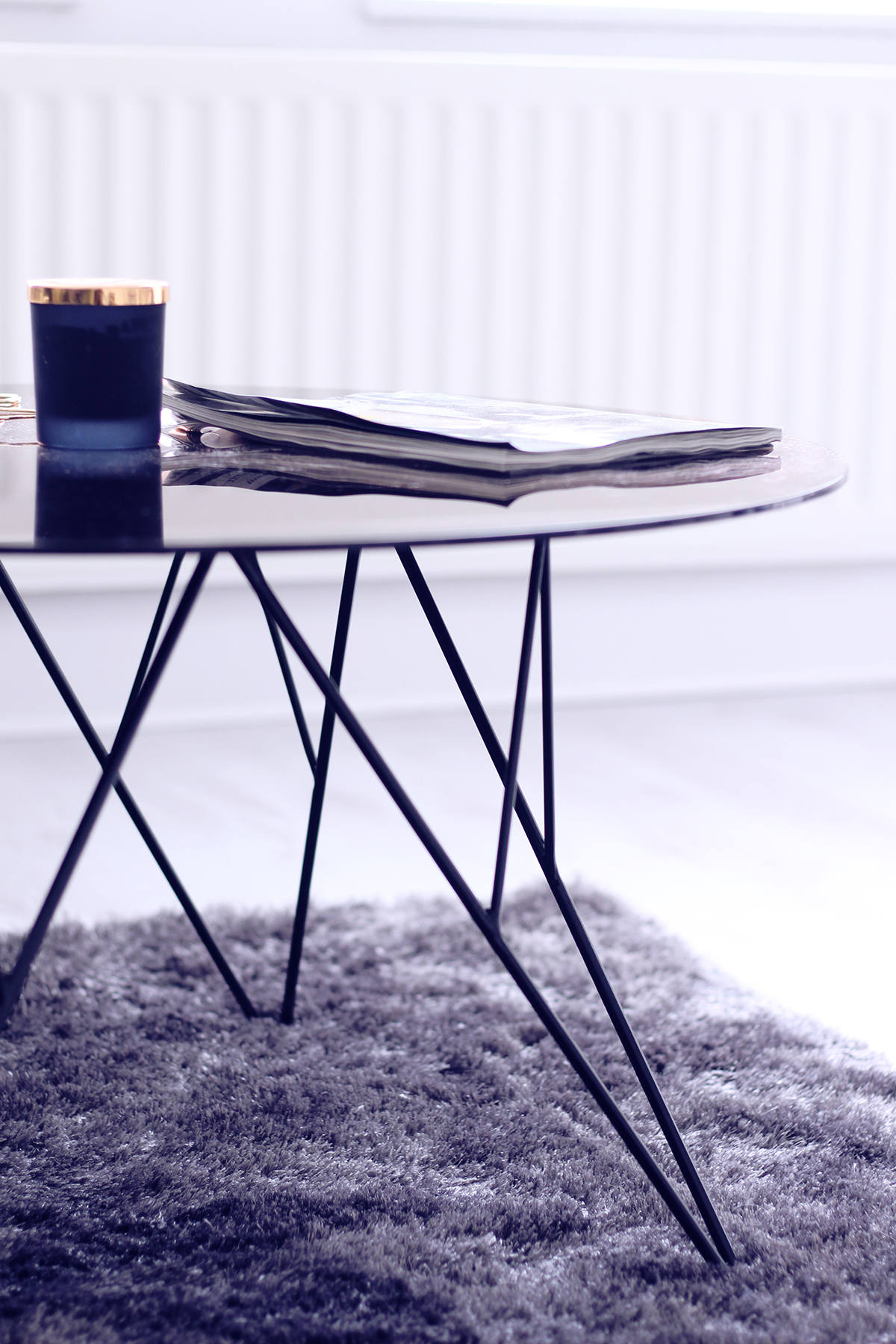 Monikh describes her style as minimal, clean and monochrome, as evidenced by the simple, white clothing rail upon which some of her key wardrobe items are hung. The gold heels catch my eye and I've already made a mental note to snag the same pair before they sell out. Let's hope we don't show up wearing the same shoes the same day during London Fashion Week !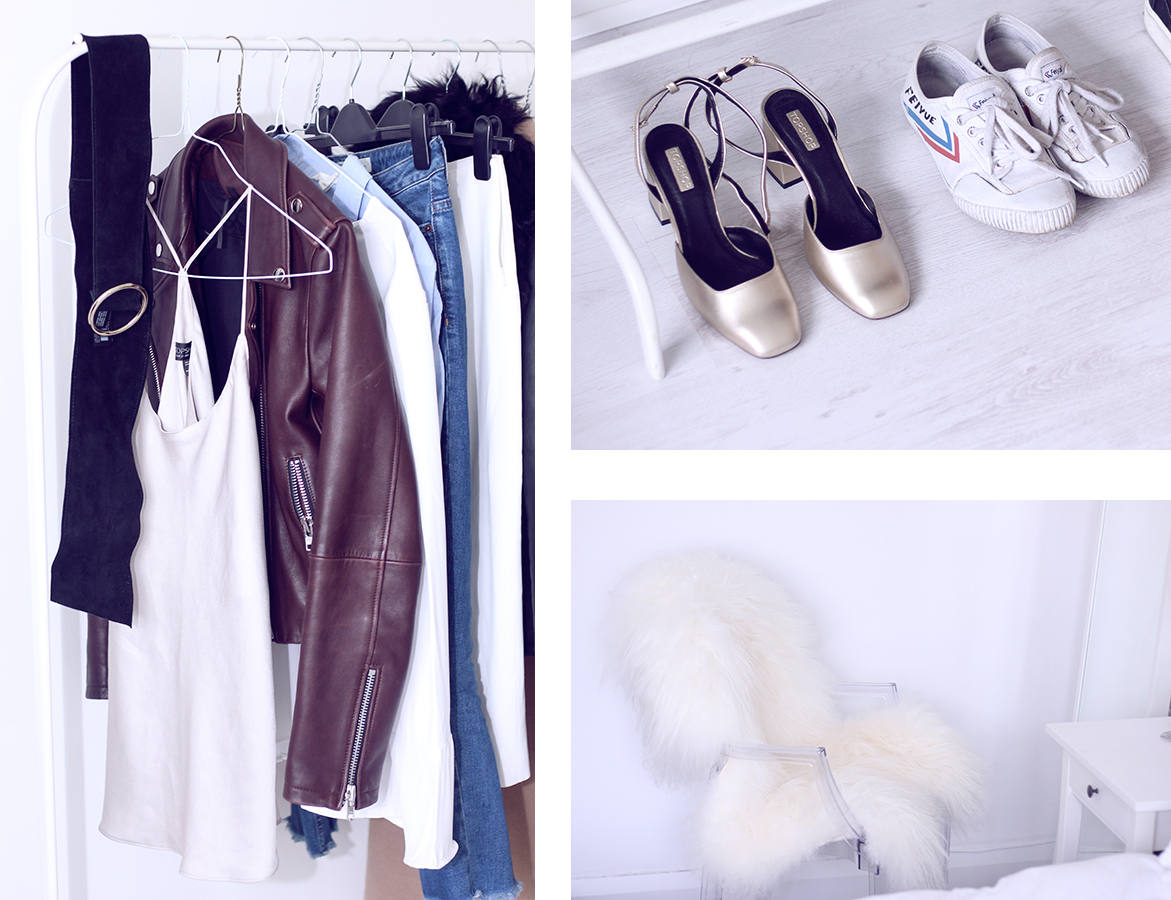 When we finally get a moment to sit down, Monikh tells me a bit more about her plans for this year, now that she is going into blogging full time.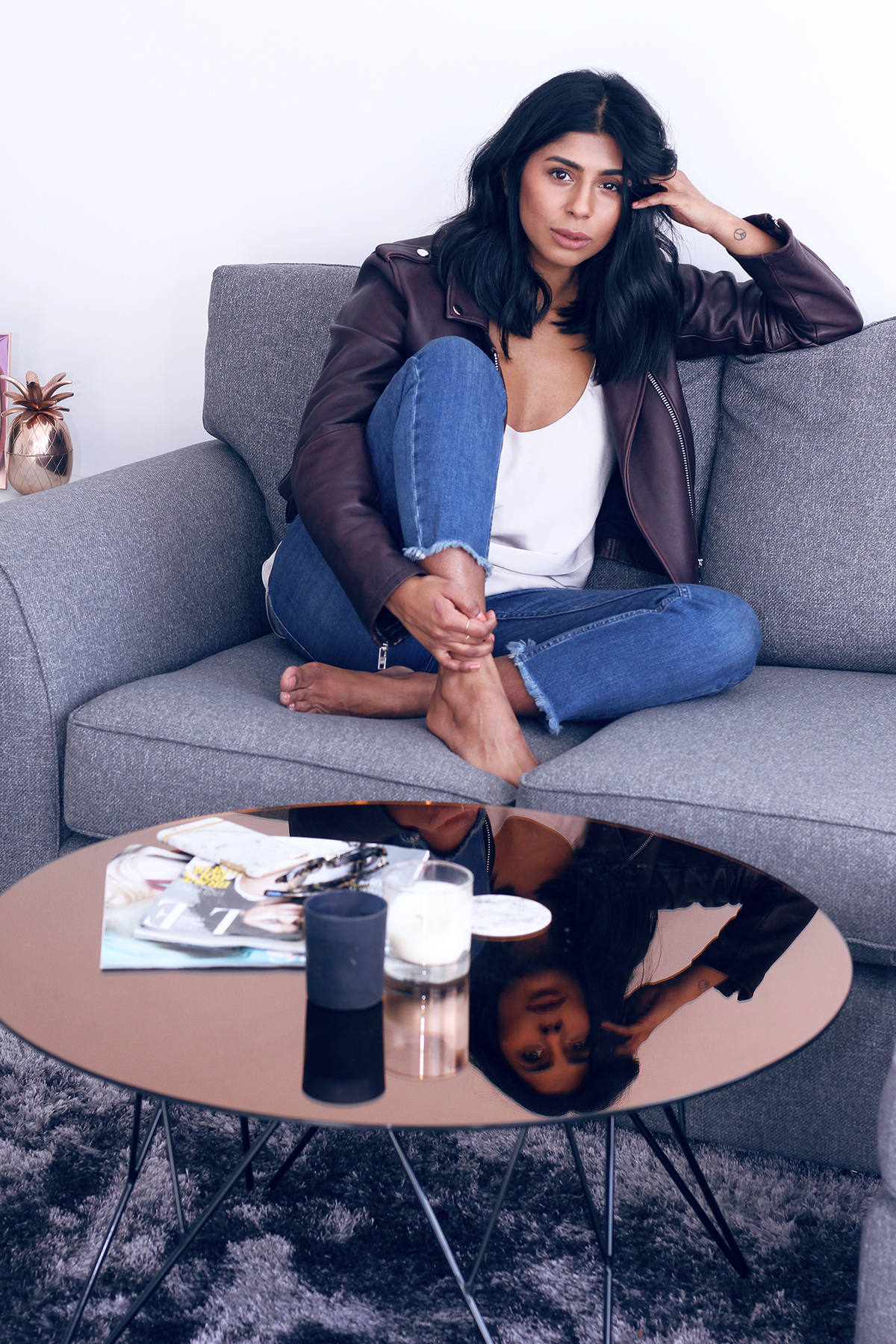 Describe a typical work day for you: when do you get up, what's your morning routine and how do you plan your work day?
Monday to Friday I wake up at 6:30 to have breakfast with my boyfriend before he goes to work (it's the little things), I often go back to bed after that but make sure I'm up again by 8am. Usually I book in meetings in the morning so it starts the day off right, I aim for two meetings a day, with companies, friends, photographers. I also try and shoot everyday too, even if its just a quick one.
What pieces in your wardrobe are you currently wearing ?
People are always so shocked to see how small my wardrobe actually is. I wear selected basics. I don't like fuss and I buy smart. My daily wardrobe fits onto one rail, and when I'm done with it, it goes on ebay or in storage. So whats on my rail: my burgundy leather jacket which has been on there for a year now and is just so sleek! I have also become obsessed with denim in the last couple of months, so lots of distressed jeans, dungarees. I've also got a little bit more into accessories recently, and am obessed with anything with a metallic circle on it! I got an amazing black suede belt with a big gold circle on it from Mango the other day for £6.99! Right now I'm wearing it with my jeans but I can't wait to play around with it in the Summer with silk slips.
What would you never be caught dead wearing?
A bodycon mini dress, too tight, too girlie.
Name your top 5 favourite brands or designers.
In my dreams: Celine, Stella. Real life: Zara, Mango, Topshop.
What trend or style are you excited to purchase for Spring?
I'm super minimal and mostly monochrome, but I'm actually excited to get some colour in, only a little! There seems to be loads of embroidered pieces coming in too that I'm excited for.
What are your plans for 2016 ?
At the moment, the main focus is London Fashion Week. I'm currently busy sorting out new collaborations and sorting out outfits. But for the year ahead I am hoping to get into the world of Youtube. I want to create beautiful videos, talk through outfits, show a little more of my life, play with the beauty side. There's so much to do and I'm so excited!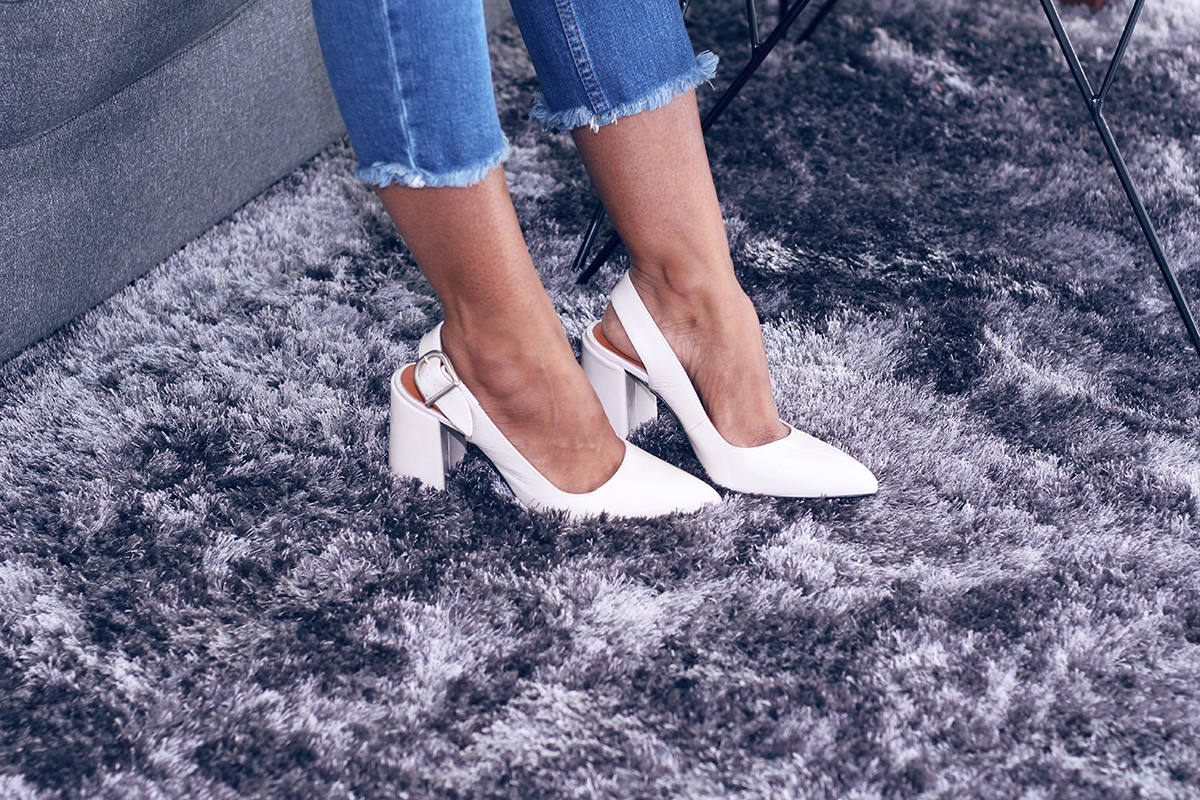 If there is one makeup brand I know Monikh uses quite often, it is MAC cosmetics. Her cheek bonzes are one of the first features of her face that you notice, thanks to the Mineralize Skinfinish Cheeky Bronzer that she uses often over her Studio Fix Foundation in shade NCC44.5. No wonder she looks flawless in her selfies and practically every close up shot ever taken. Jealous ! Well, she does say the Clarins Flash Beauty Balm, which feels like butter, is something she would recommend you guys try.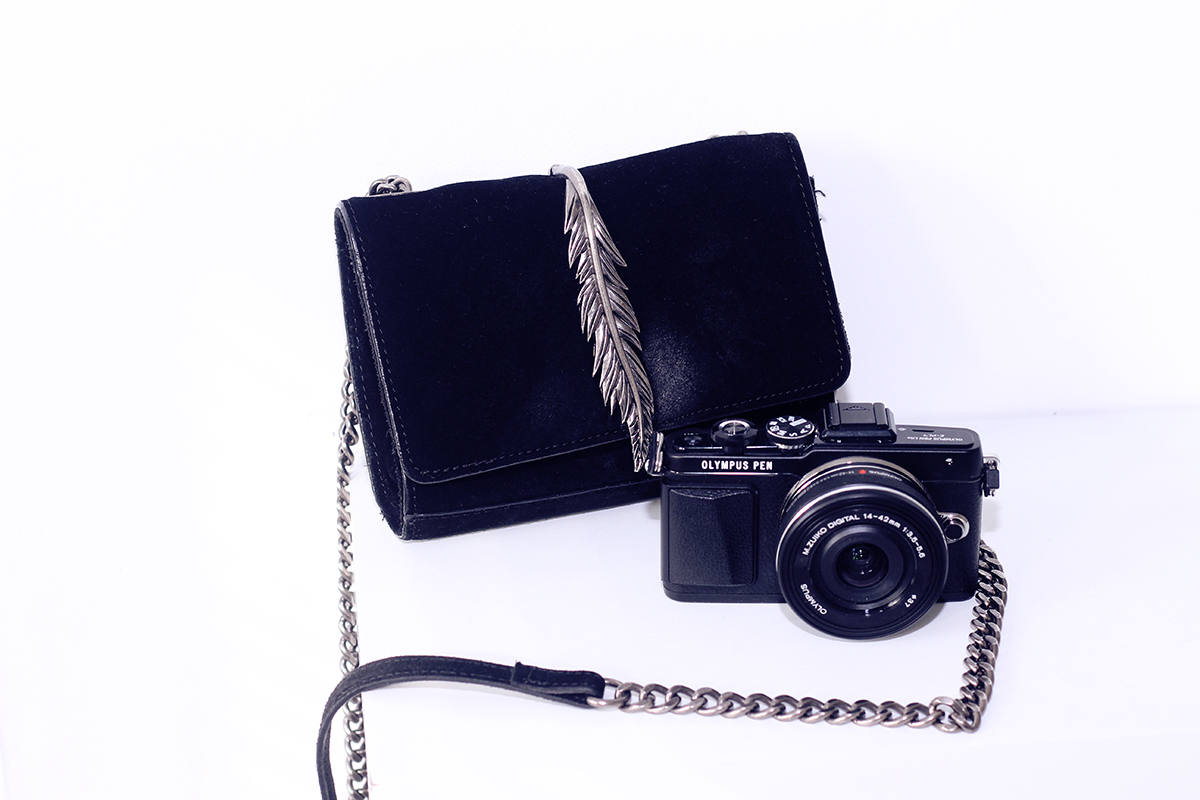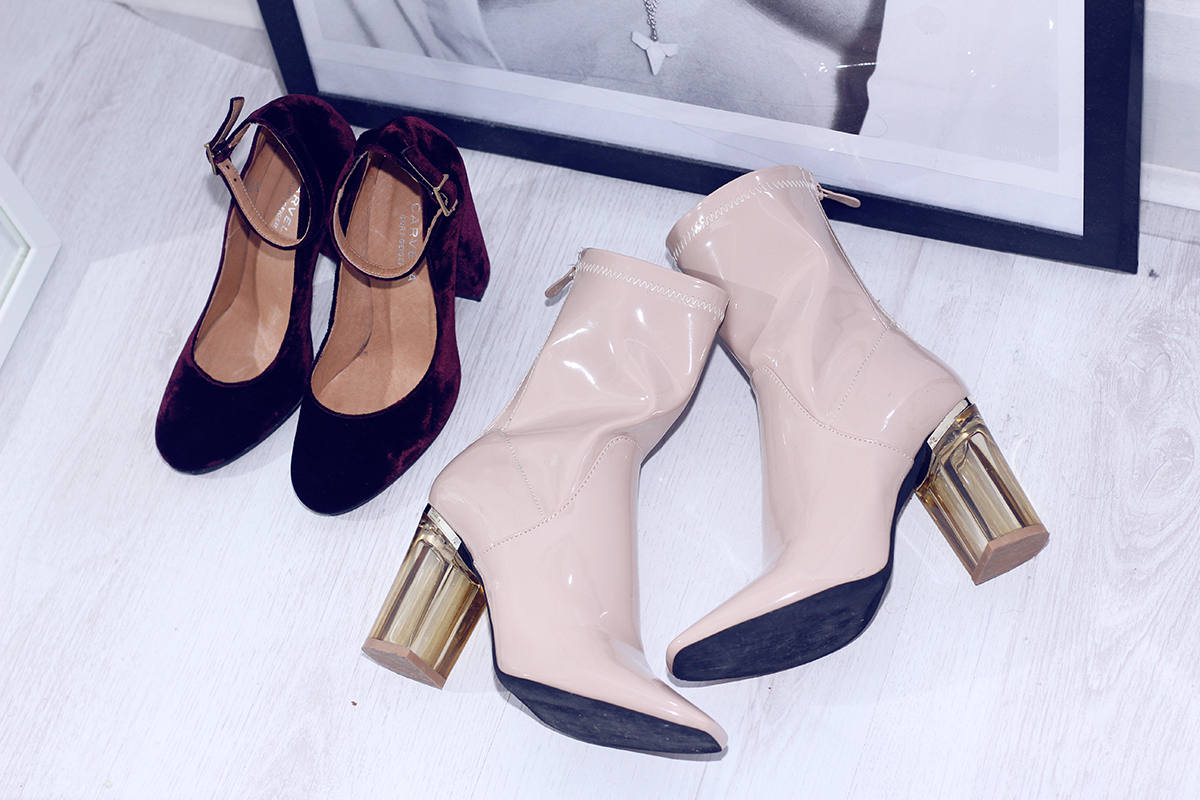 Slipping into something a little more comfortable, as my time at her place is coming to an end, I ask her a few more questions about the industry that both she and I have been navigating the past few years, in the hopes of becoming successful, however one wants to define that term.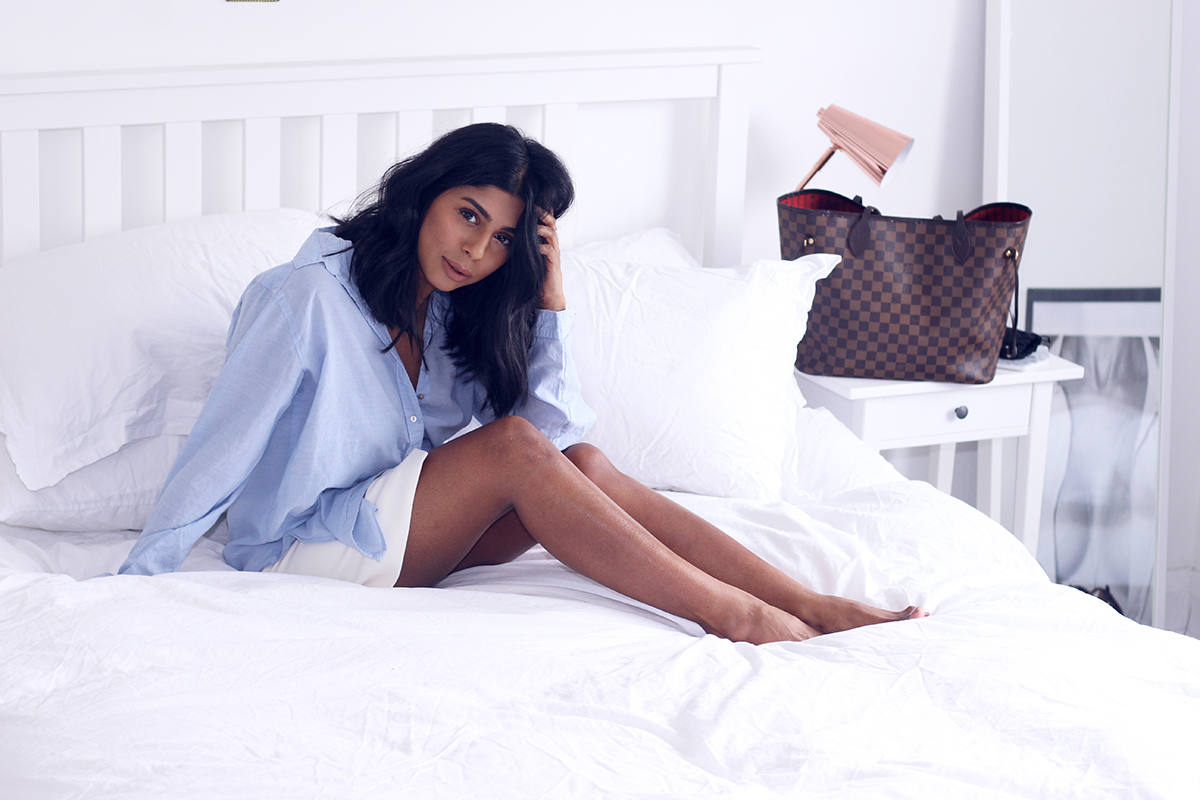 As a blogger, working in the fashion industry, what do you hope to see change in the industry? Is there anything in particular you feel needs improvement or that seems unfair or doesn't give you and others enough opportunities?
I love how I have seen a couple of companies creating campaigns around bloggers and influencers in the industry. It's so refreshing and shows that bloggers have a greater place in the industry. I don't particularly like it when certain people are pushed or given things because they are famous or wealthy because I think it should come down to the talent.
Name either a person, book or film that you think people should look into and discover more about.
I recently watched 'Danish Girl' which is incredible! I'm a huge believer in people being who they want to be and not because others or society says so. It really shows the struggle of someone knowing who they are on the inside, and fighting that suppression of trying to fit in verse wanting to be happy. I'm also super emotional and it definitely had me in tears!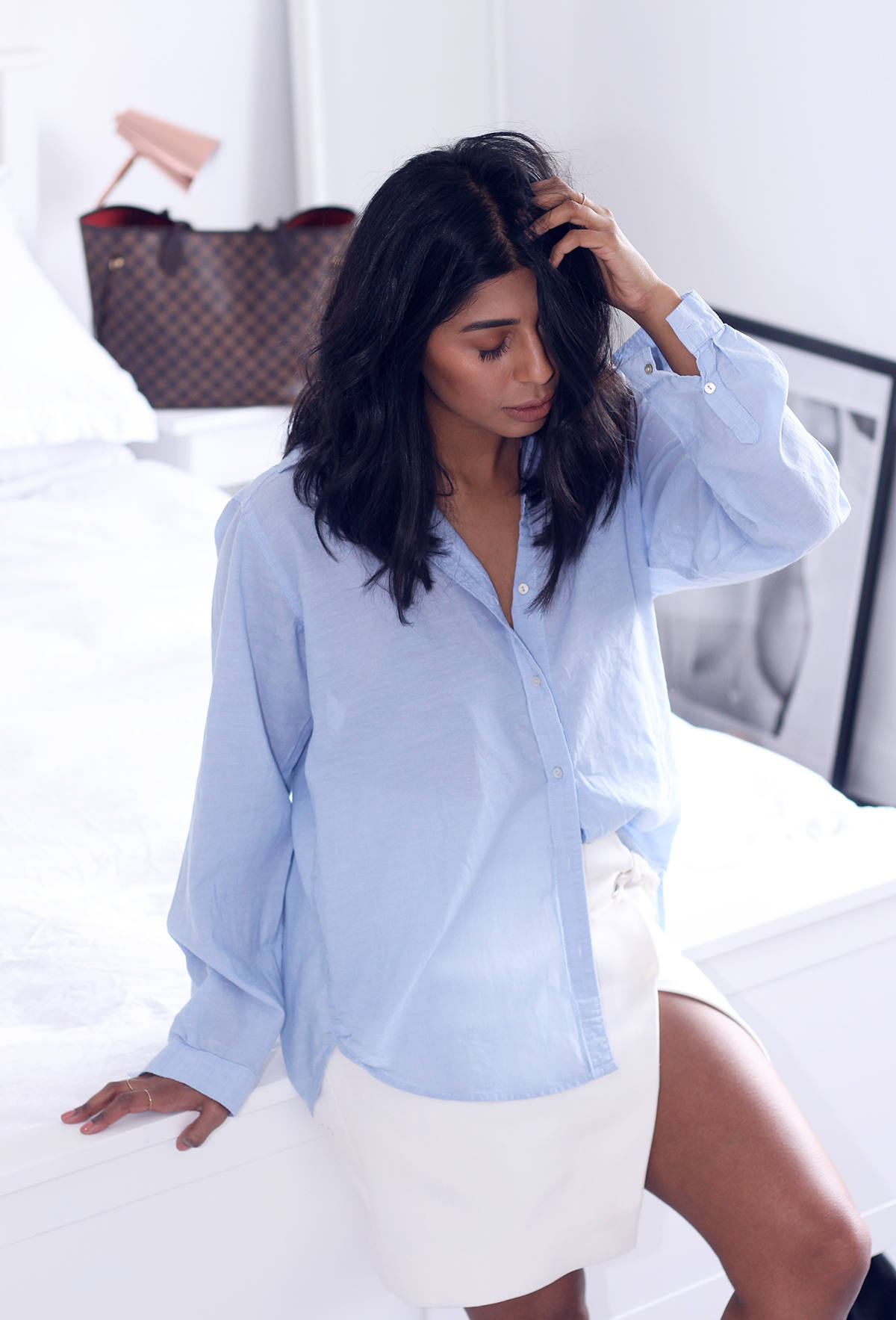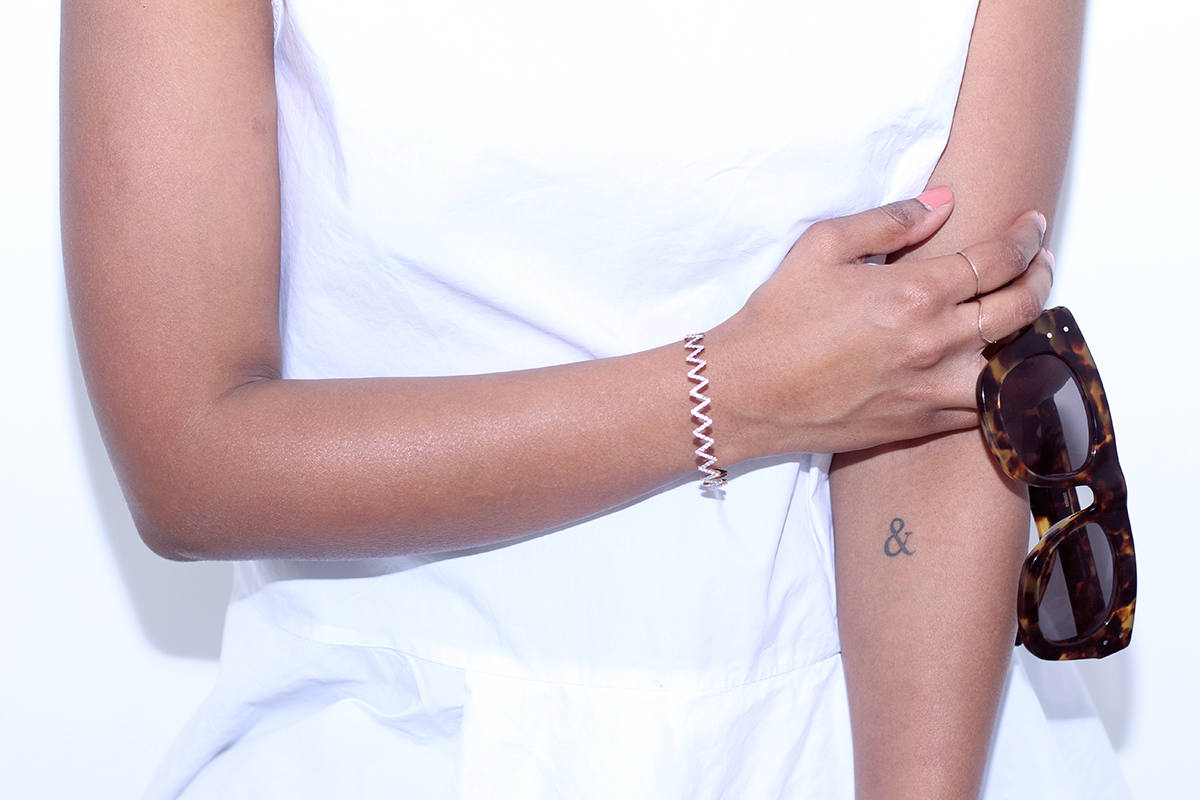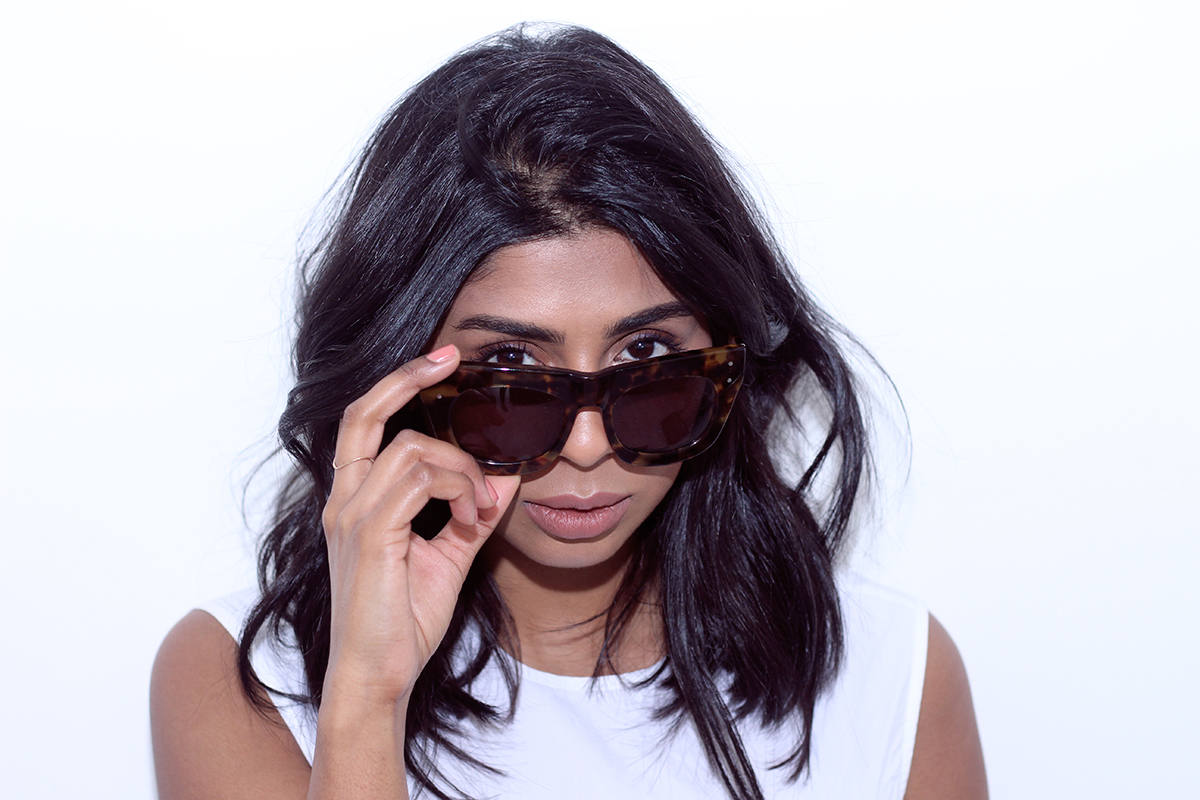 To discover more about Monikh, you can read her blog – tresmonikh.com or follow her on Instagram – @monikh.
photos by Natasha Ndlovu