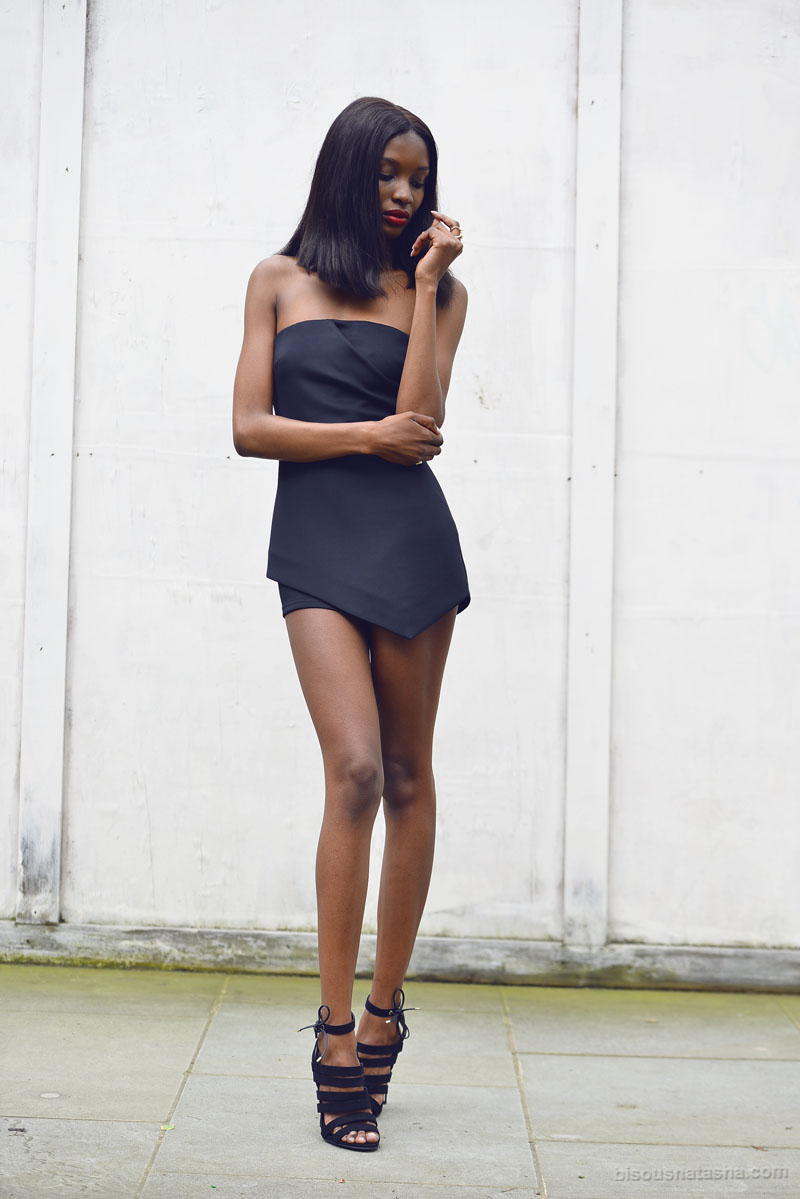 "Black is modest and arrogant at the same time. Black is lazy and easy – but mysterious. But above all black says this: "I don't bother you – don't bother me".  
Yohji Yamamoto
I don't have much to say today, but I'll leave you with some still images of my dance moves, wearing a teeny tiny Scuba playsuit and a bad-ass pair of sandals.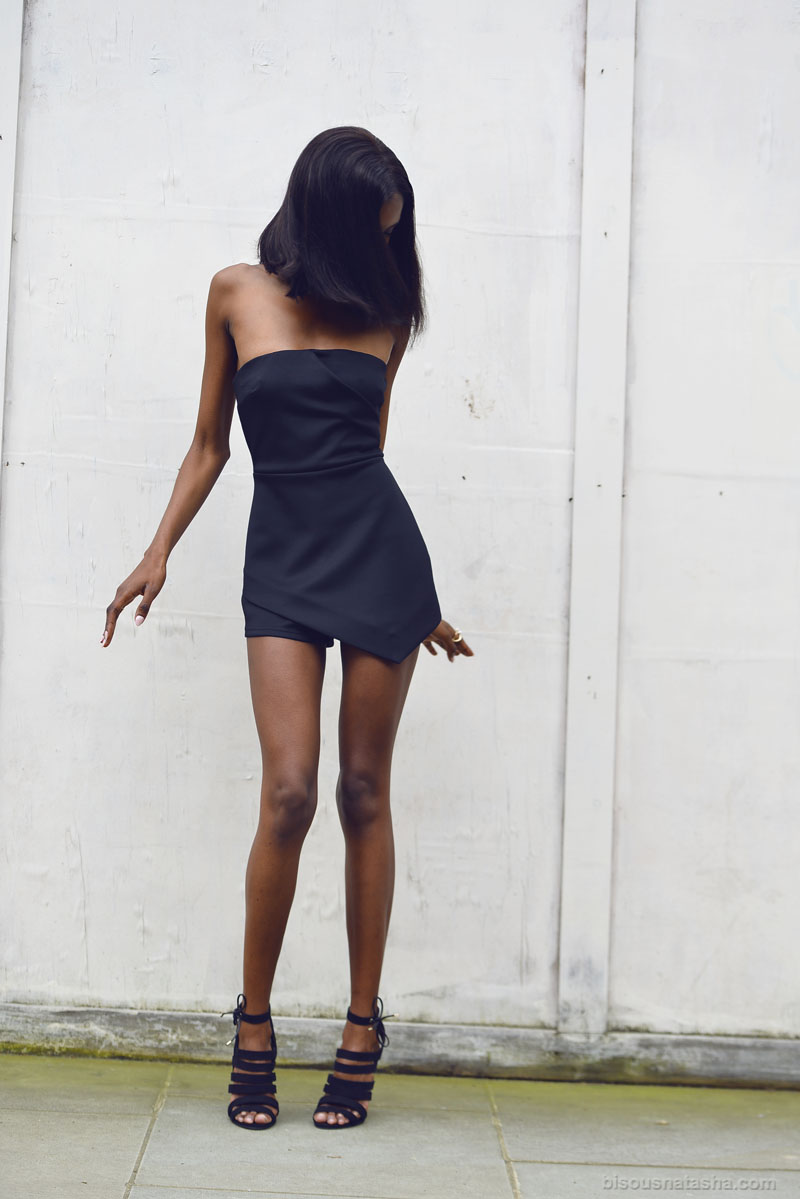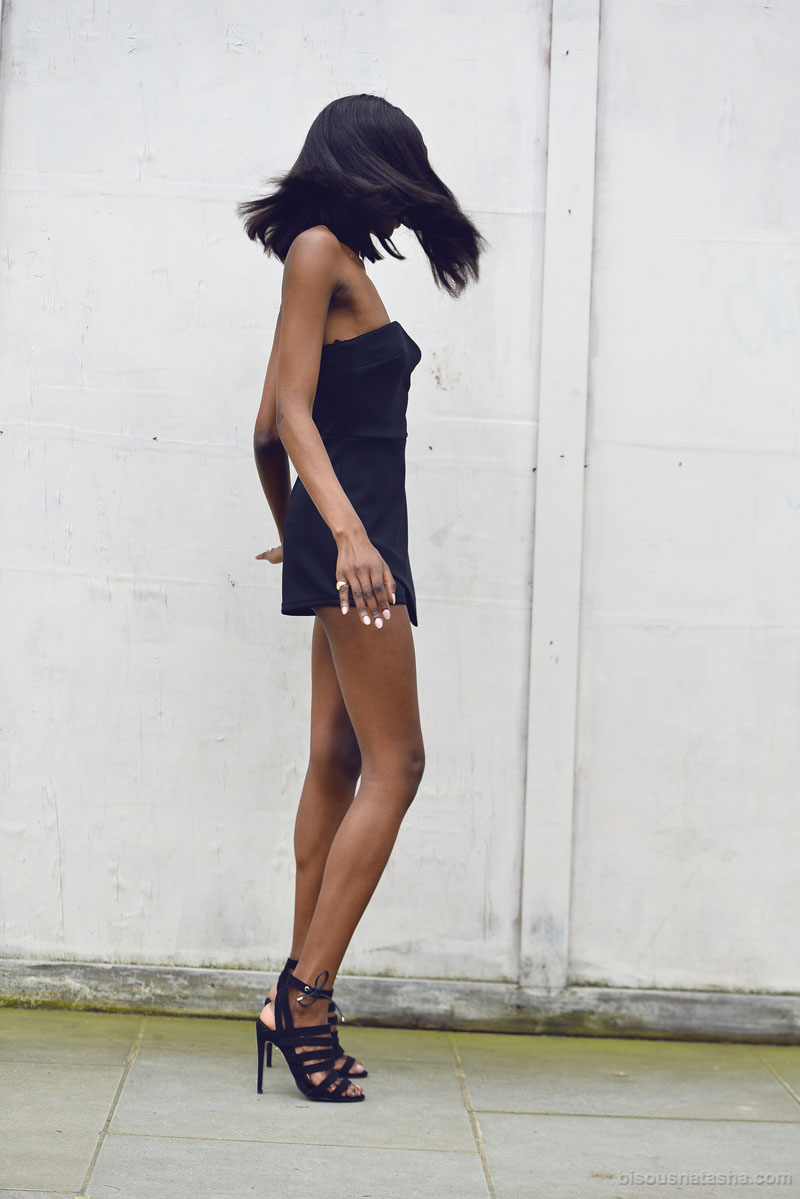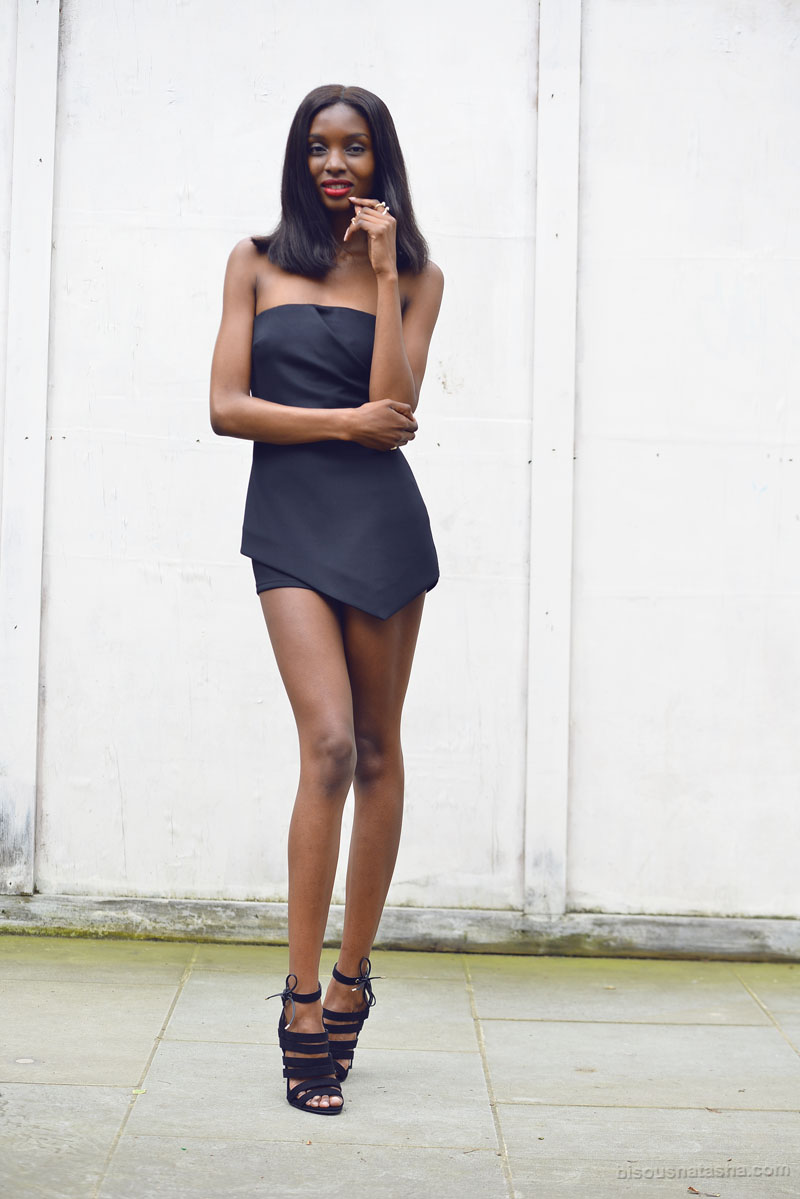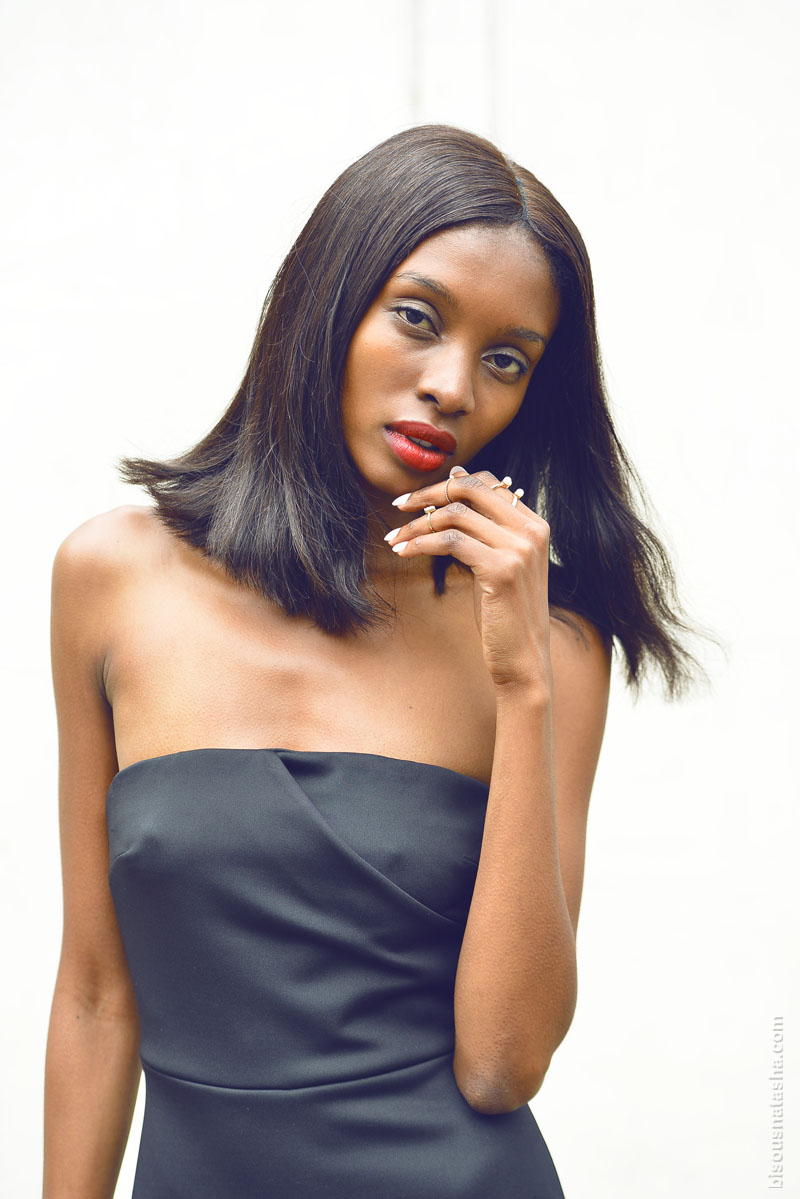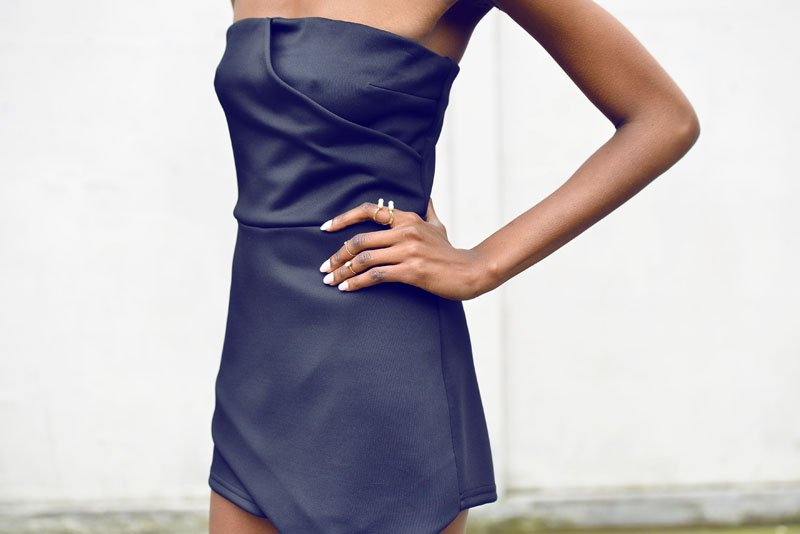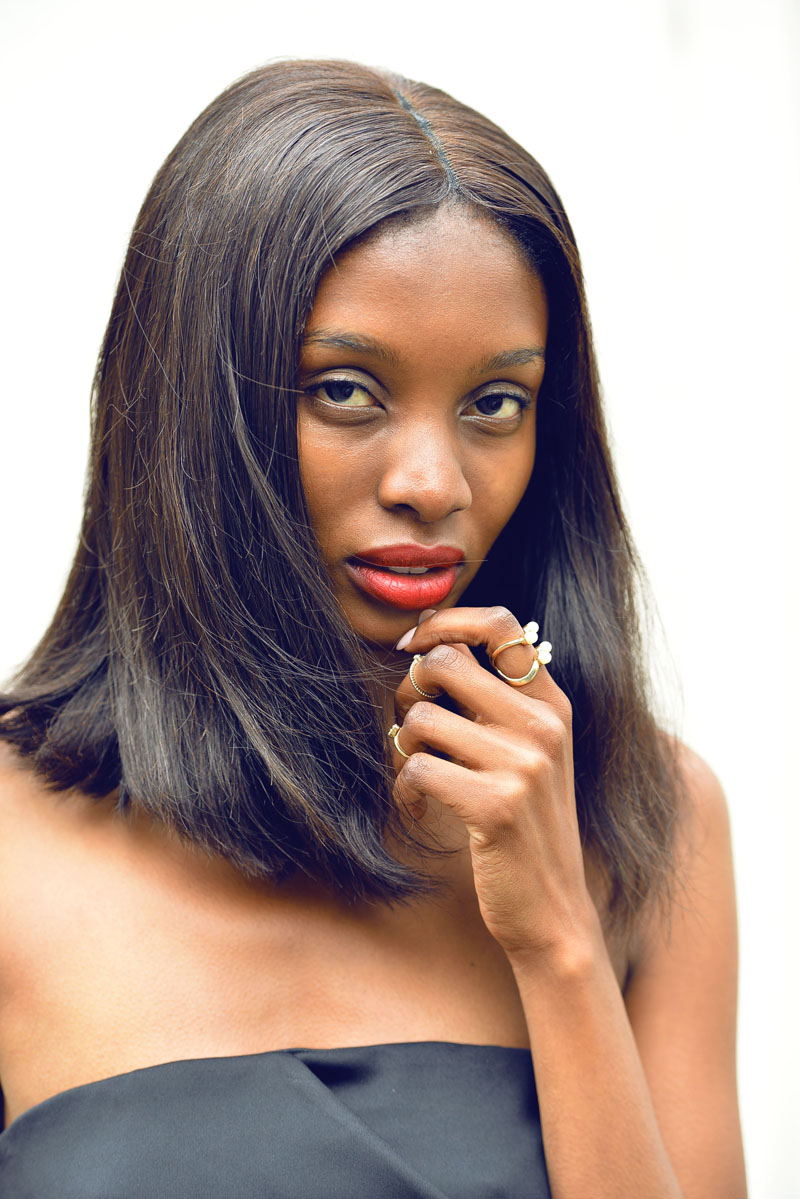 Don't forget you have a few hours to enter the Topshop Lipstick Giveaway !
photos by David Nyanzi