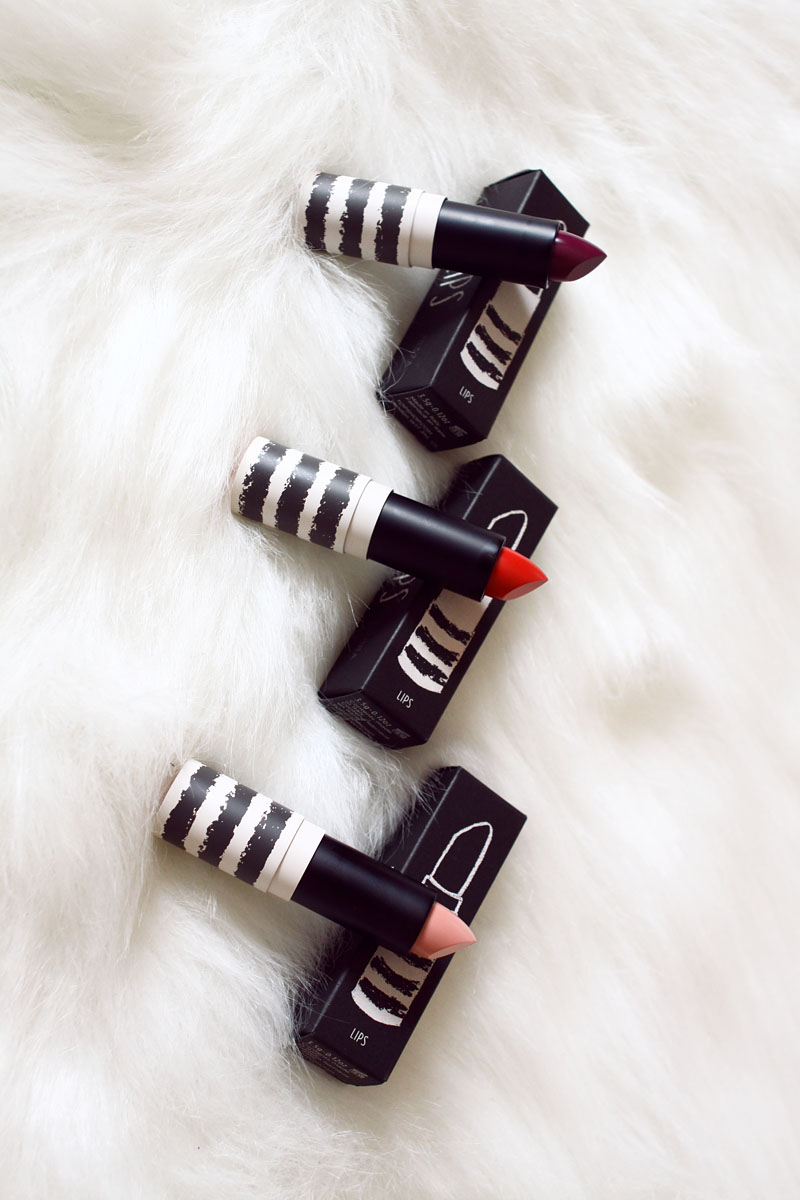 I'm feeling generous these days and having worked with Topshop recently, I had some goodies saved up for you wonderful readers. With makeup being my fourth favourite thing on the planet after shoes, bags and food, I thought I would end the weekend with a nice little beauty giveaway from Topshop !
I'm sure you've noticed by now that red lipstick is my go-to makeup look, so it was only fitting that I give one lucky reader some lipstick. But not just one lipstick – three lipsticks ! I picked The Damned, Rio Rio and Saint. To win this set simply do the following :
1.Leave a comment below telling me about your favourite lipstick brand and/or colour
2. Like this post on Facebook
The giveaway ends Monday 16 June at 12 noon GMT. Winner will be announced on the blog. Good Luck !