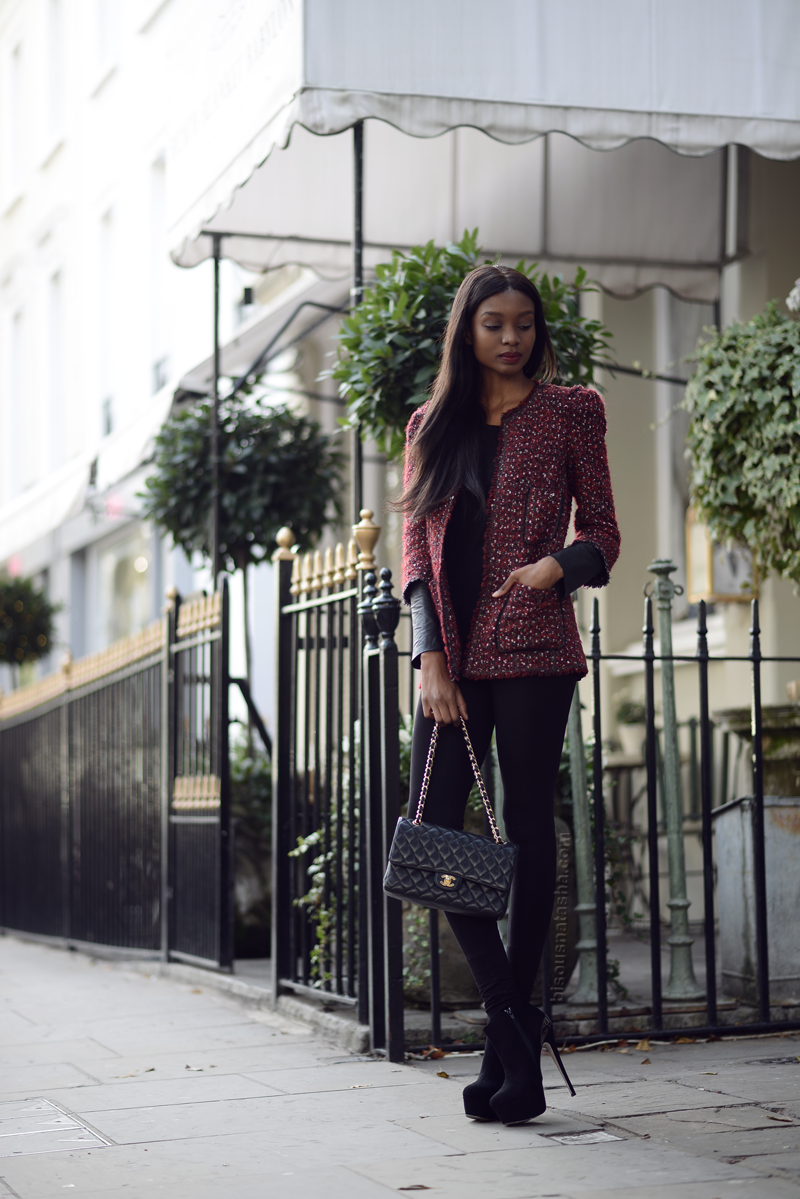 Living in London, there is one brand you cannot escape and that is Burberry. You cannot move to London and not invest in one of their trenches, scarves or umbrellas. It is a rite of passage for a true Londoner. Now that being said, when their makeup range came out, I wanted to give it a go but not until I had used up my other foundations.
I was lucky to be sent a few products to try out. Foundation is a BIG deal for me because you would be surprised how many big cosmetic companies do not carry makeup for darker skin. Surprise ! Burberry had a shade that fit –
Sheer Foundation Trench #11
. For a subtle color on the eyes I tried eyeshadow  
Tea Rose #11
and on my lips I wore
Lip Velvet in Bright Poppy
.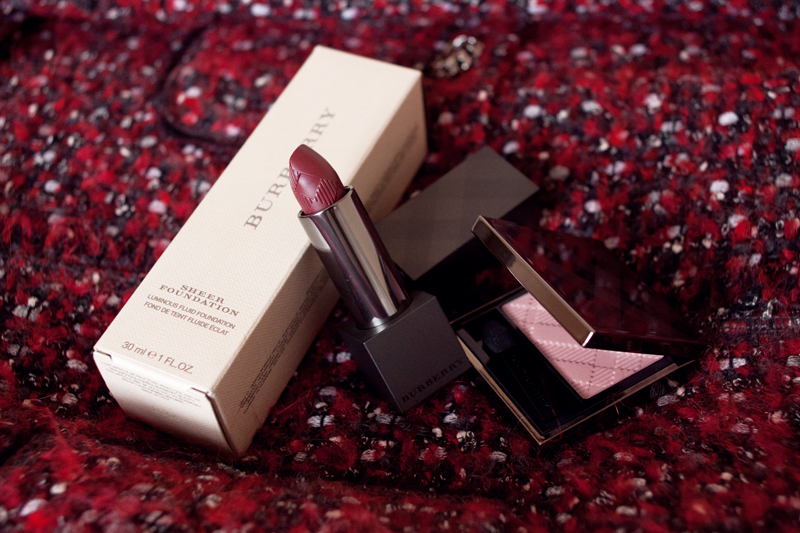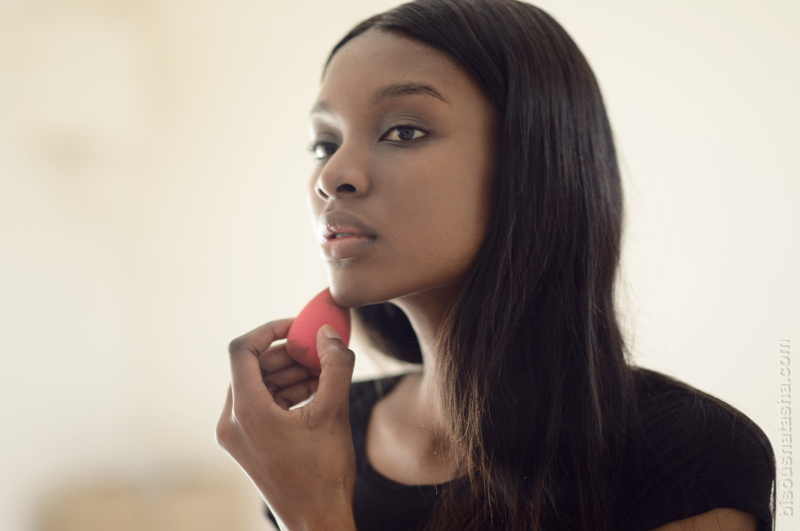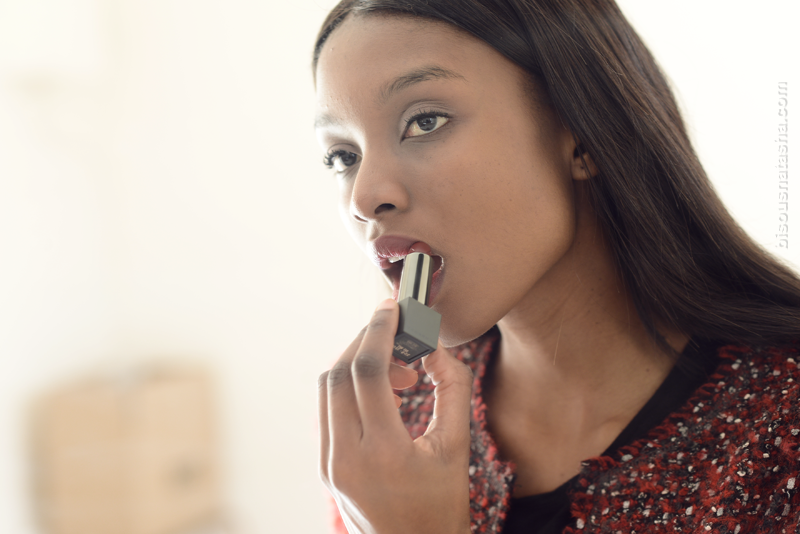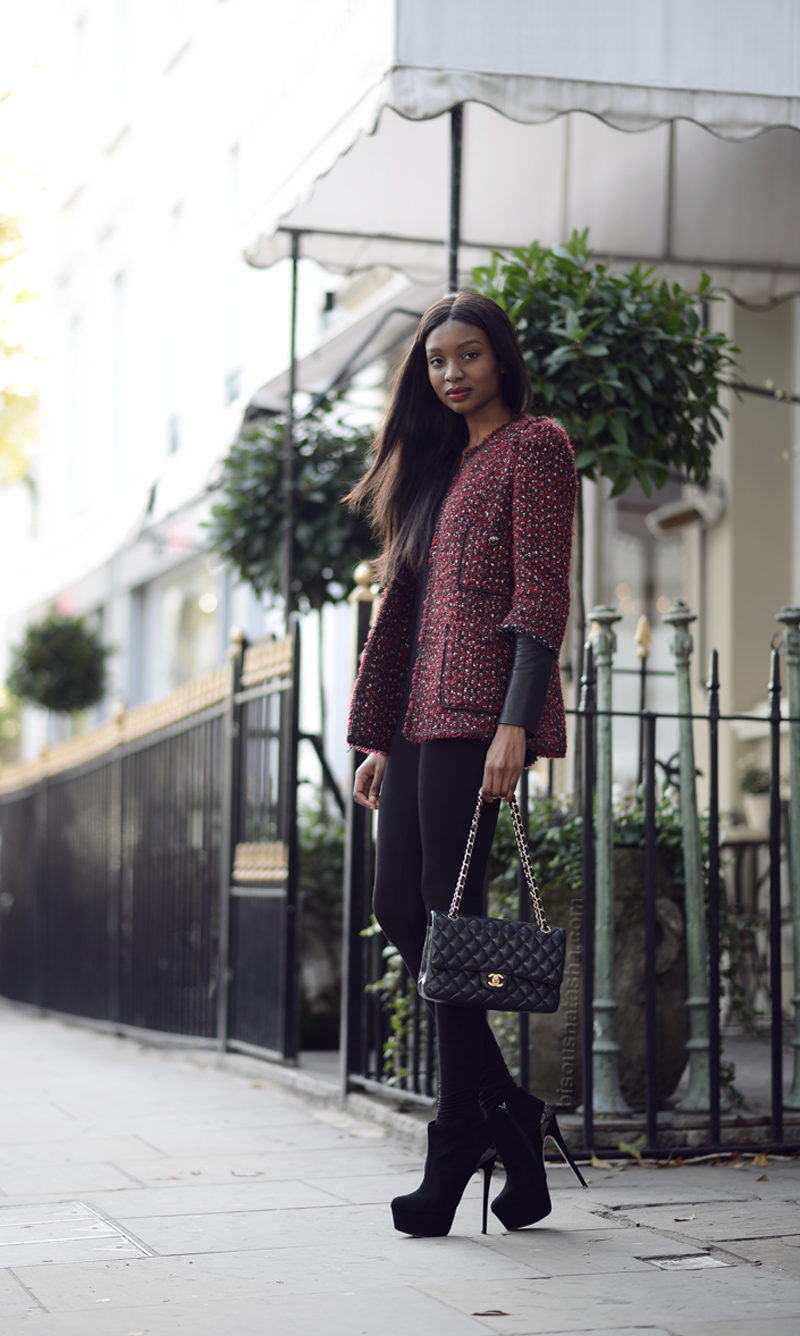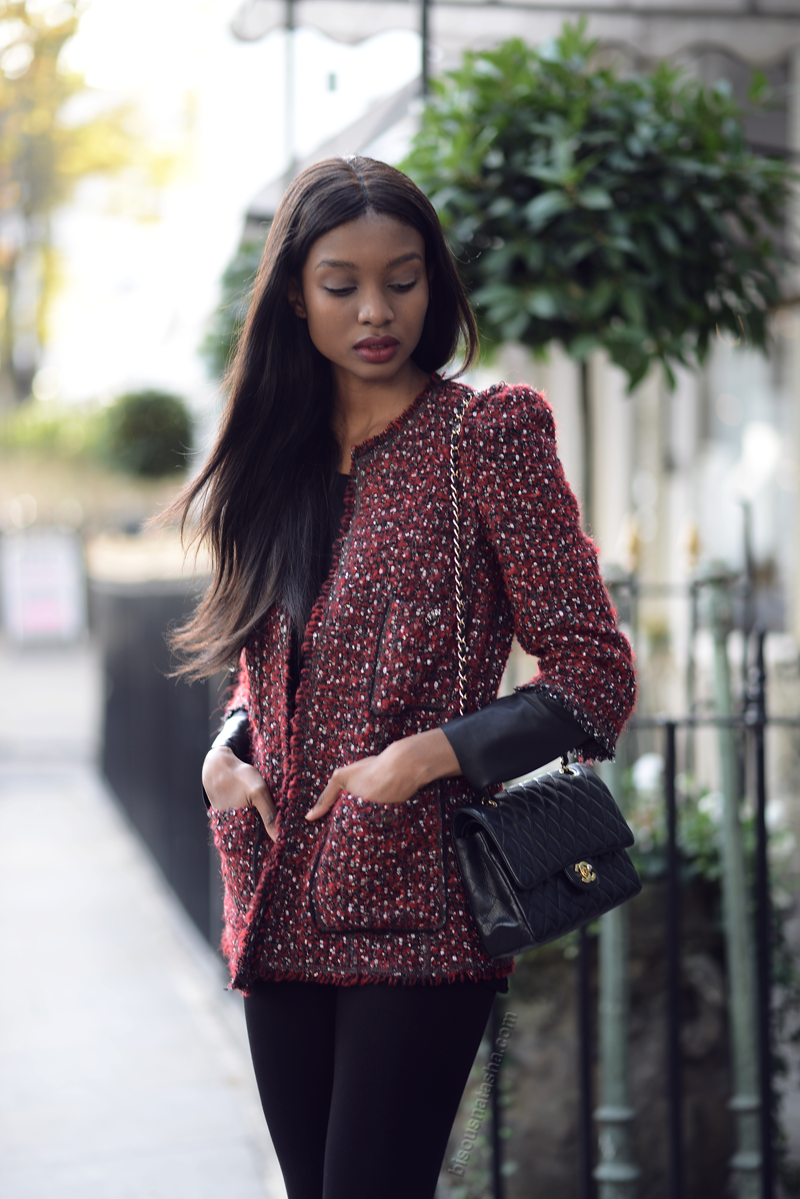 I thought, what time other than now to play around with my lace headband when I'm already feeling so glamorous ?!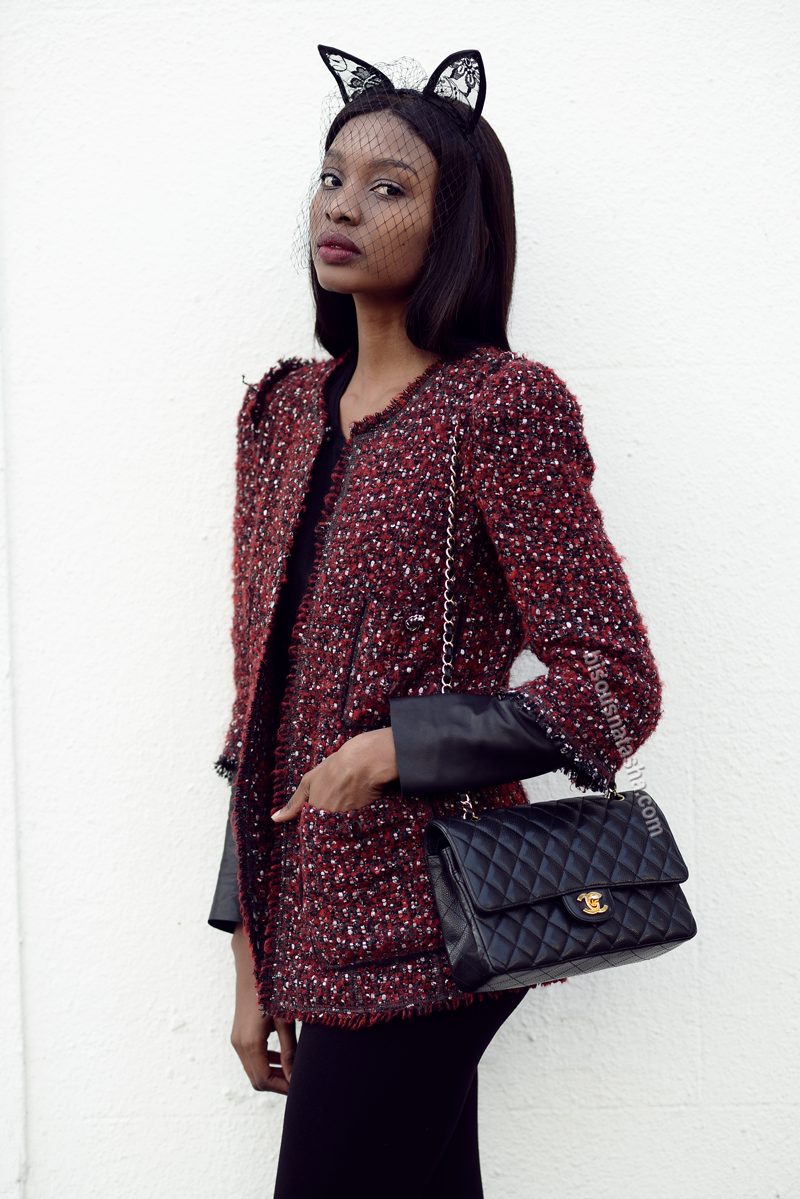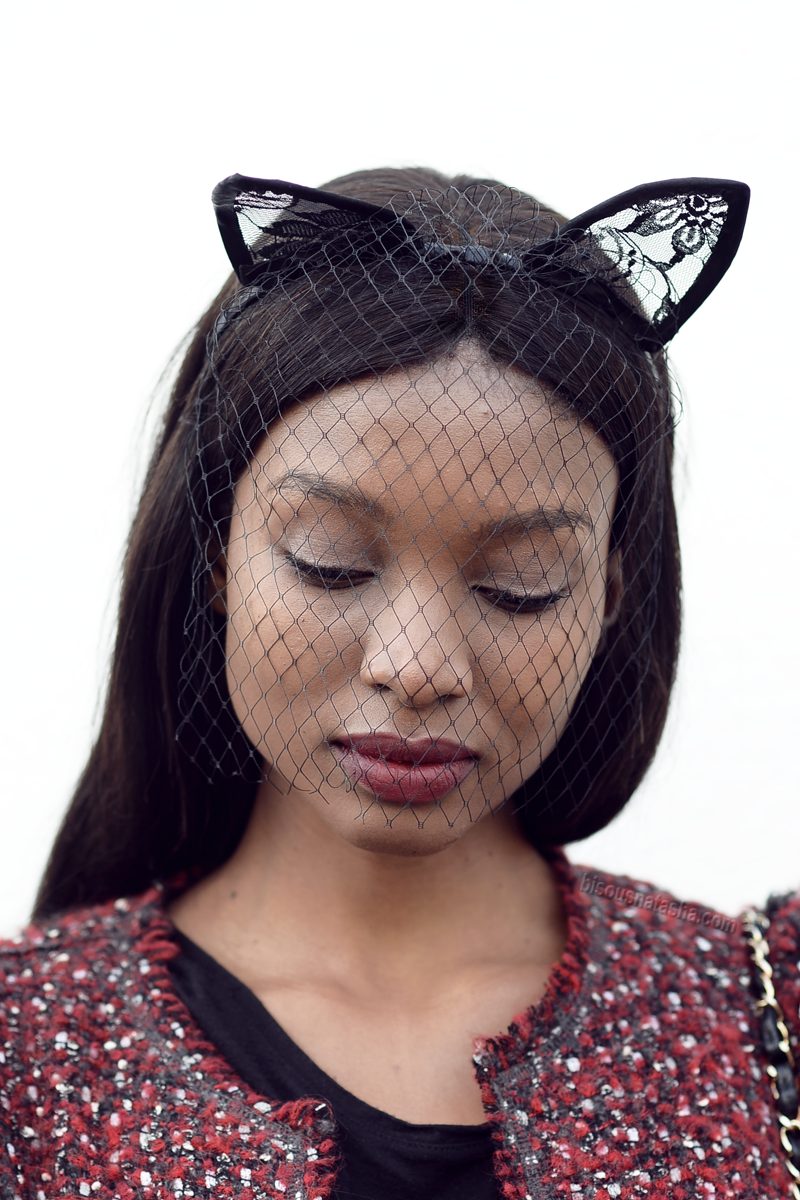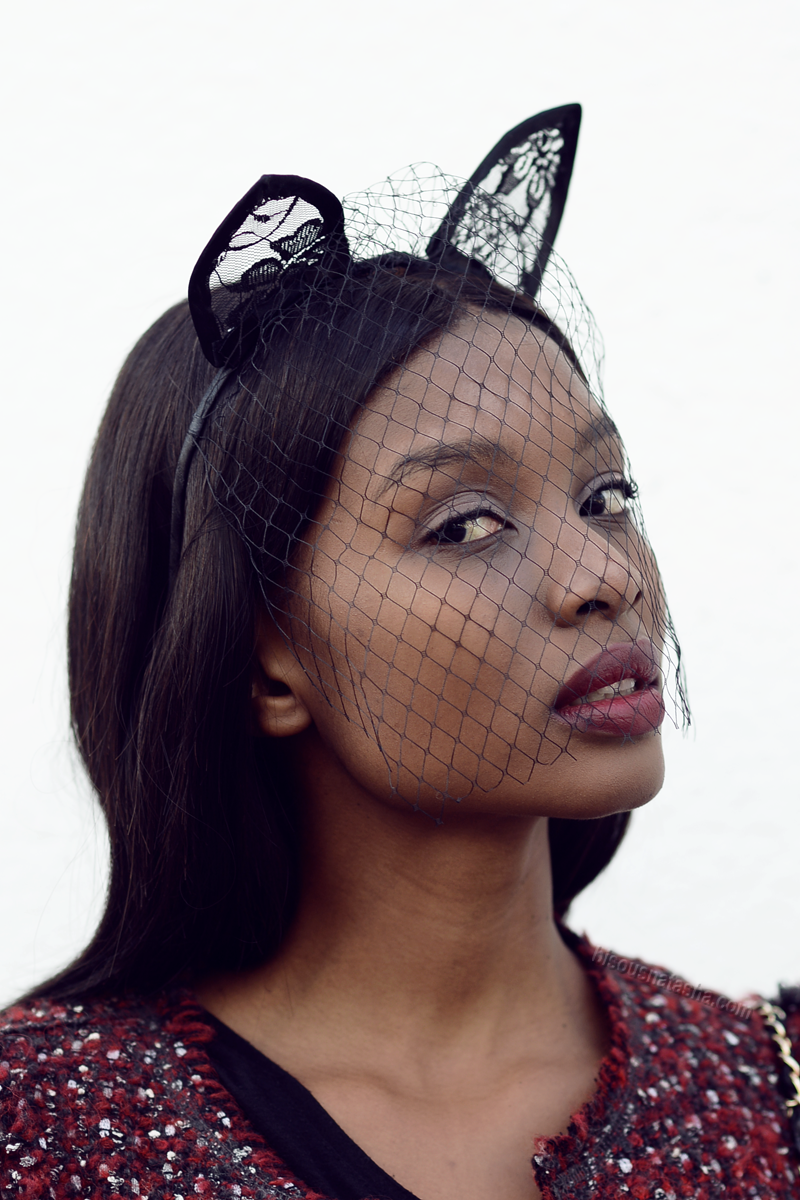 Asos cat ears. Zara jacket. Asos leggings. Kurt Geiger boots. Chanel bag. Burberry lipstick/makeup