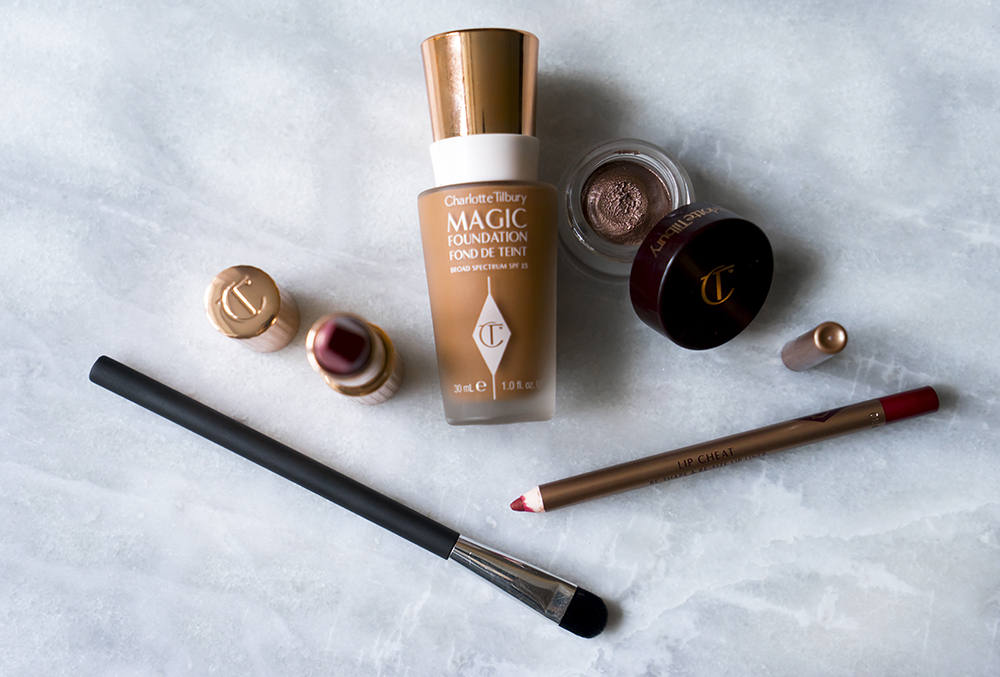 A couple of weeks ago, I shot with Charlotte Tilbury for their new lipstick colours coming out in July. I cannot tell you how excited I am to see the final campaign and for you guys to see the new lip colours. Not only have I worked with Charlotte Tilbury since last year, I am a personal fan of their products and I couldn't have been happier when the Magic Foundation was released. Available in 15 shades (mine being 10), there really is something for everyone and the quality of the product, in my opinion, is worth the price.
As the days are getting longer and with lots of formal and informal events taking place (let's not forget weddings!), I want a look that requires minimal effort to create and lasts as long as possible during the day and into the evening. With the Magic Foundation providing full coverage, I don't have to worry about carrying it with me in my bag all day.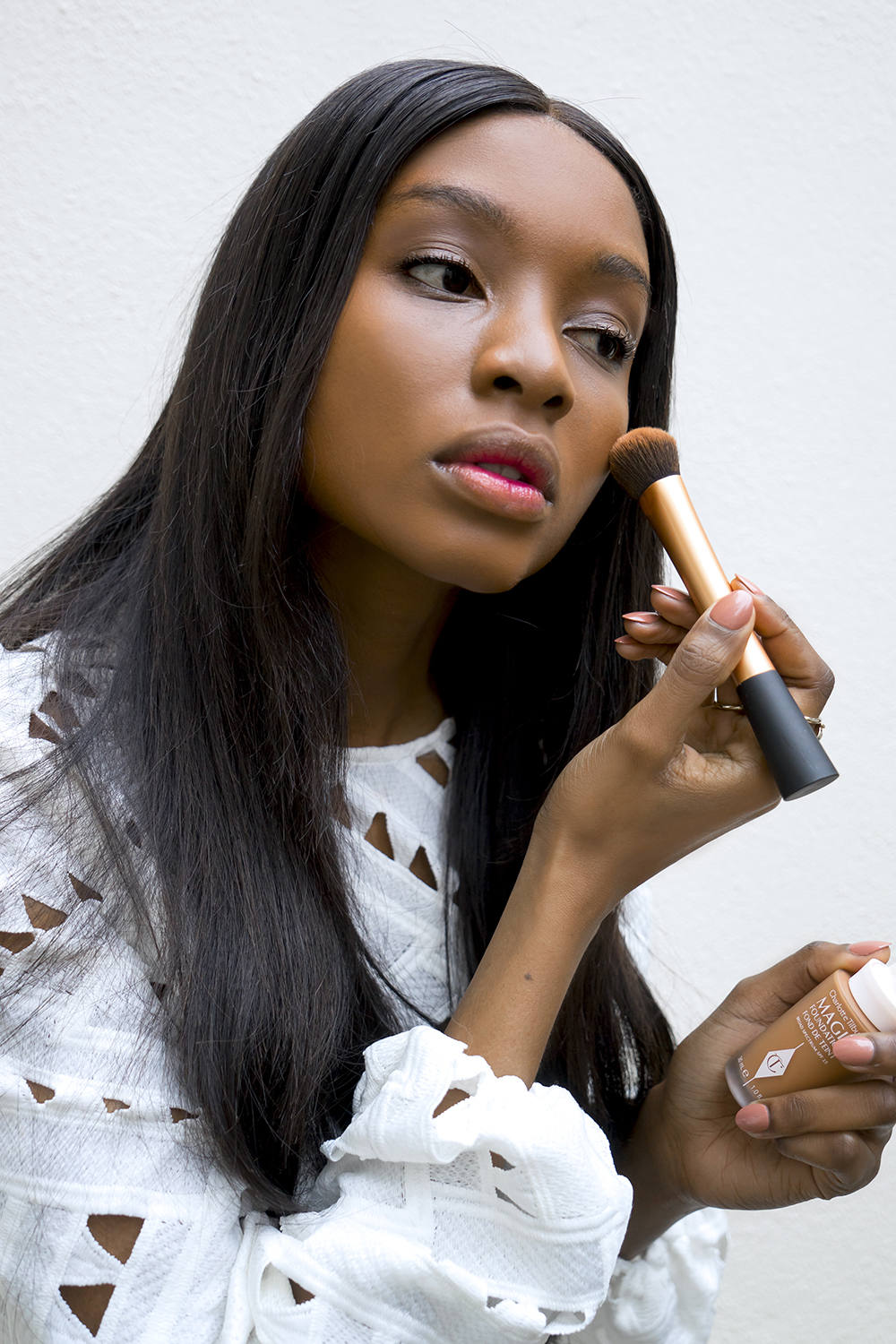 If you want a bit of shimmer on your eyes but nothing too bright, opt for the Mona Lisa cream eyeshadow. I apply it with my finger – it's literally a cream – and if I need to blend the edges, that's when I use a brush.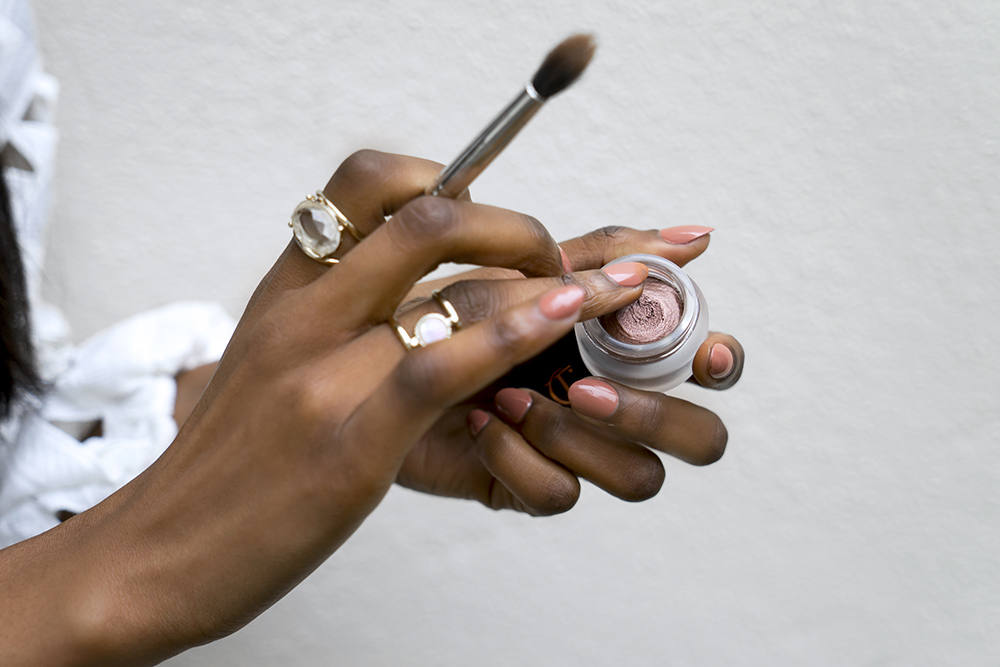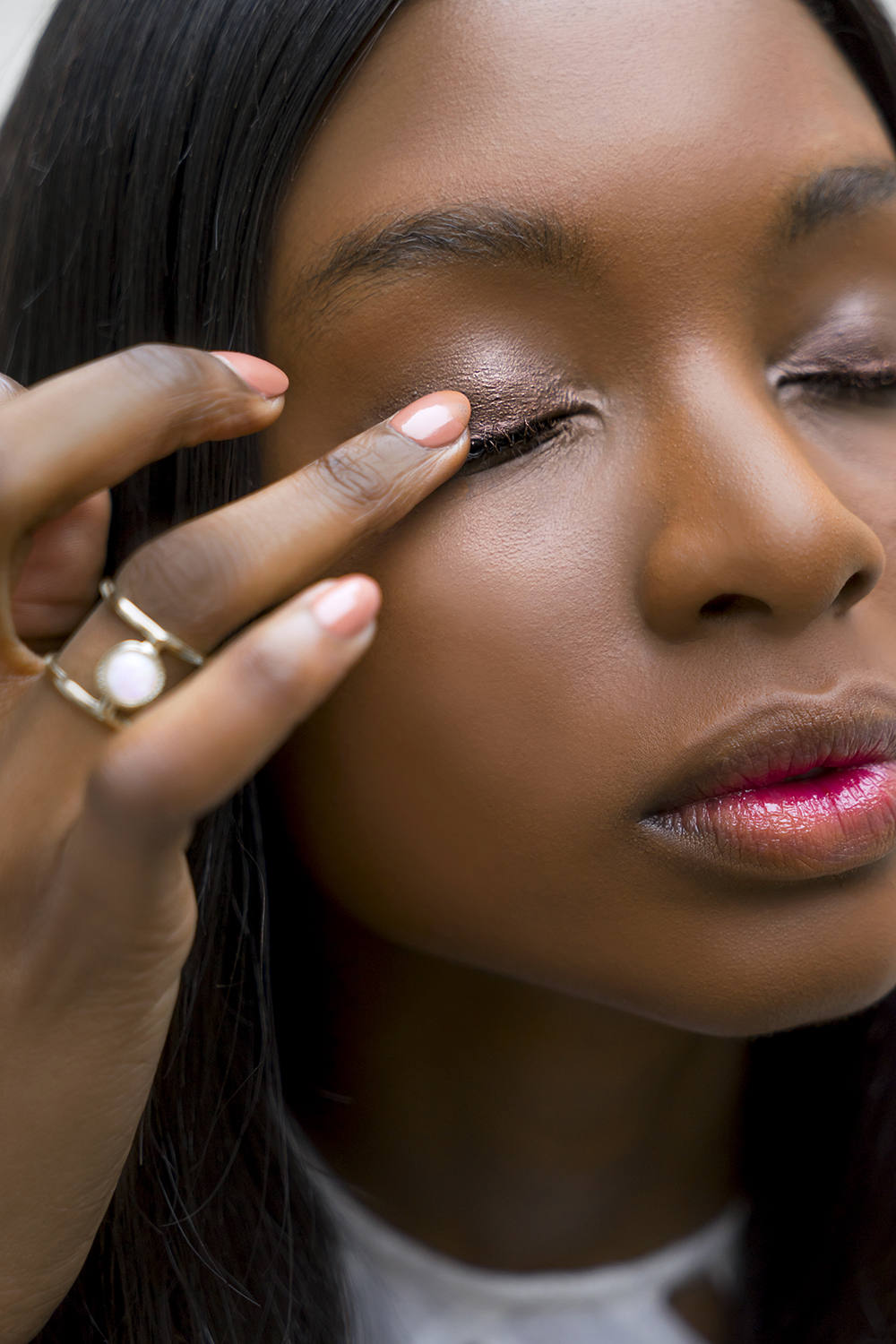 For the lips, always start off with a lip pencil to not only define the shape of your lips but to keep the lipstick locked in for longer. I used the Crazy in Love lip cheat right before applying my favourite lipstick – Red Carpet Red. And there you have it; pop on some mascara and you are good to go !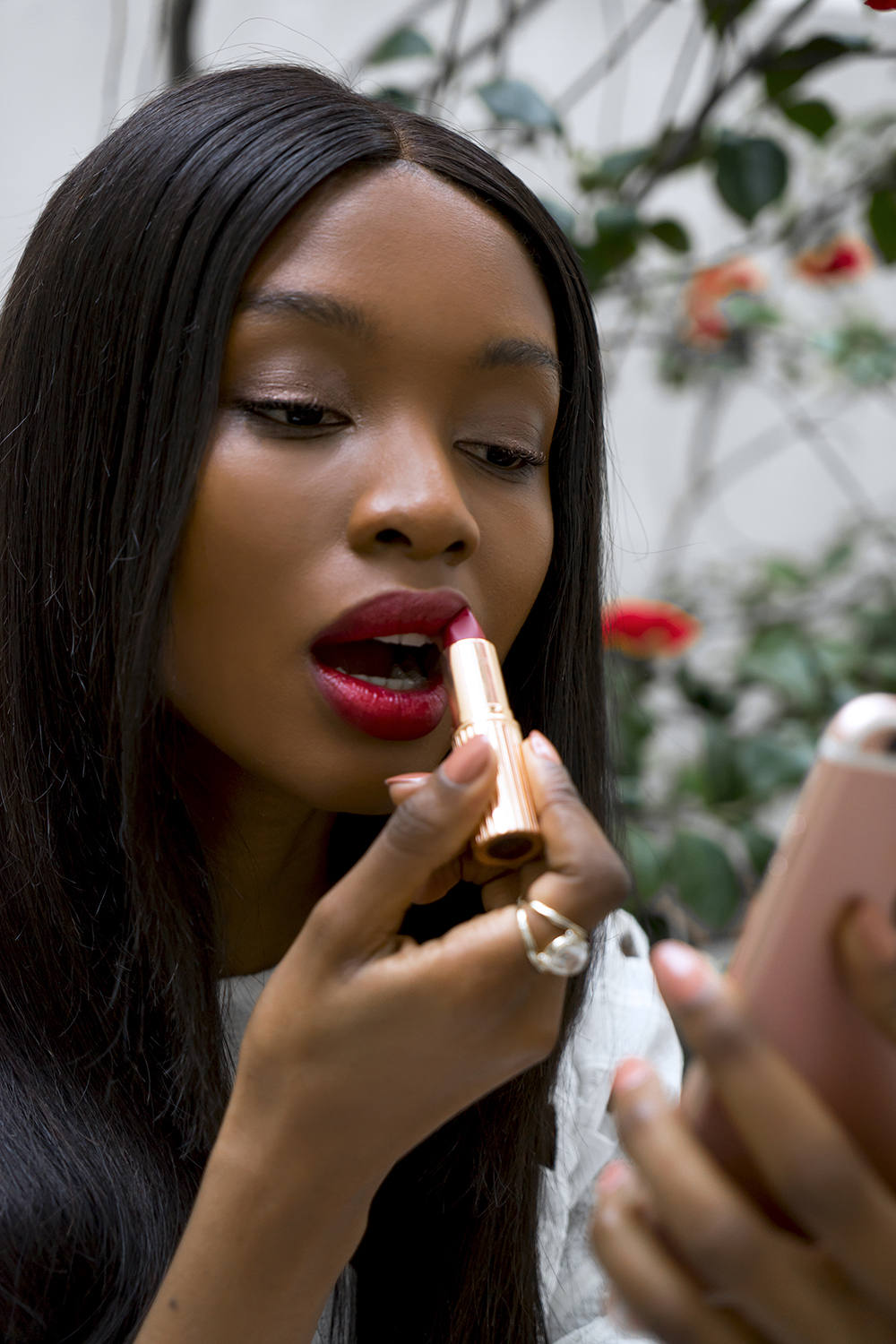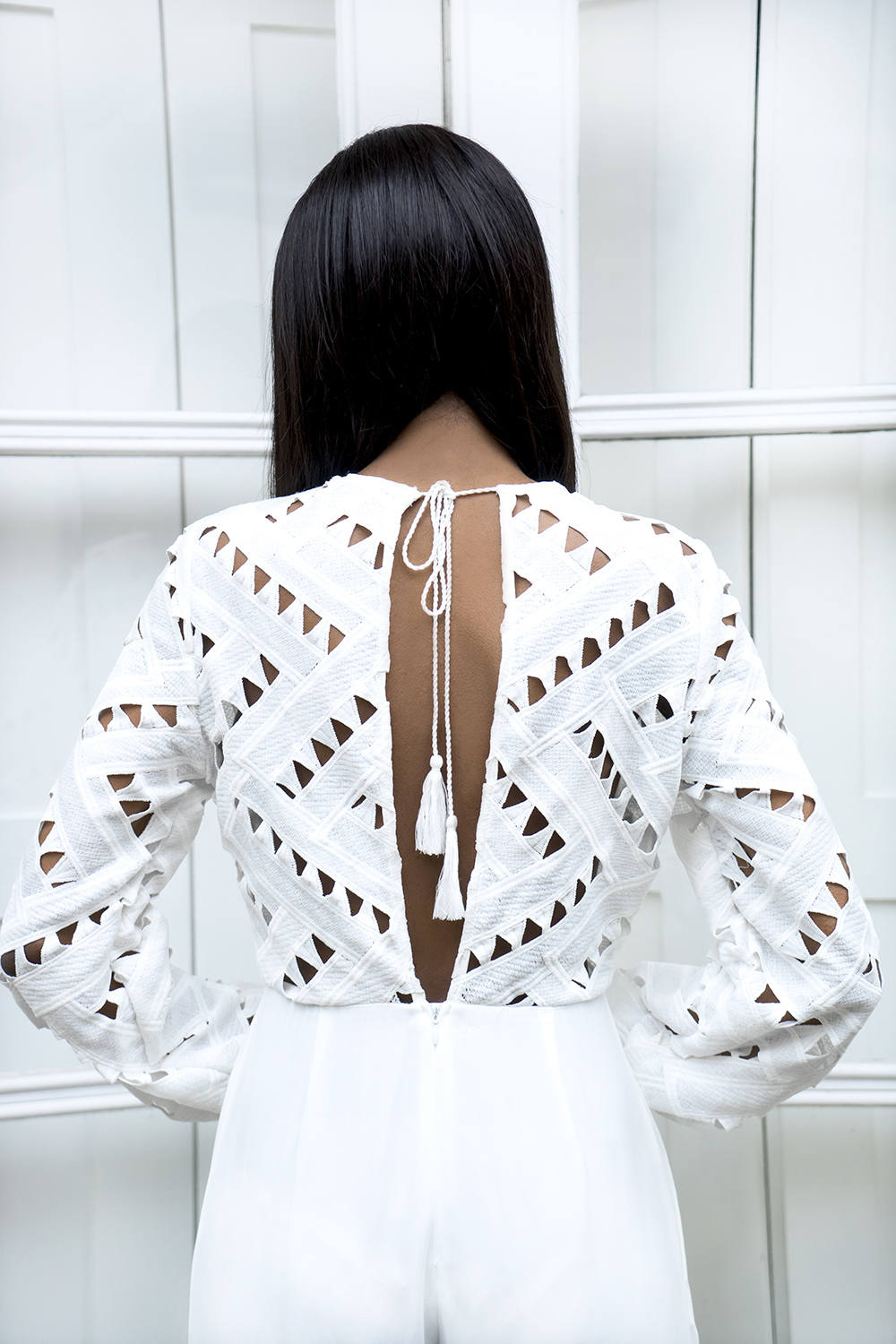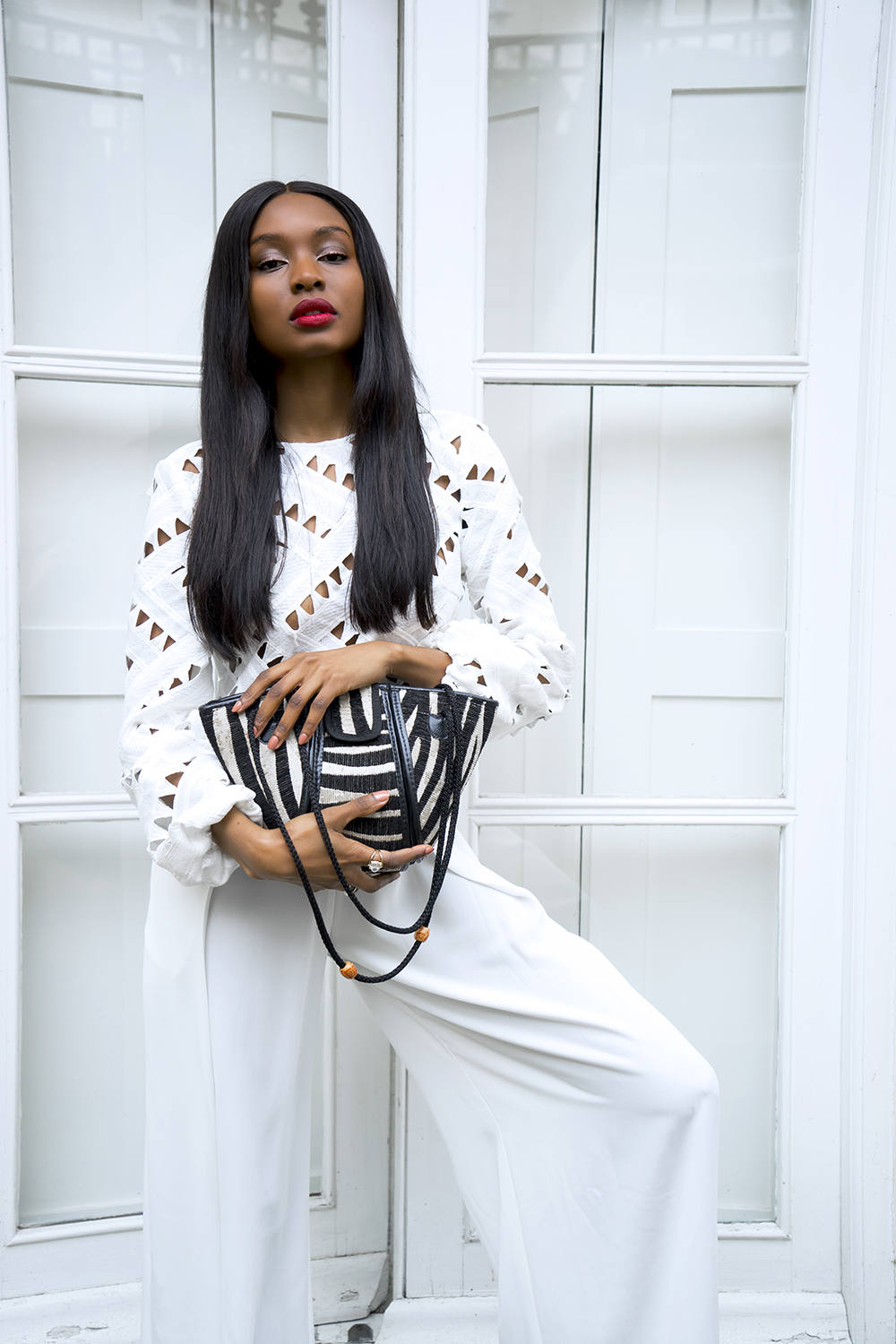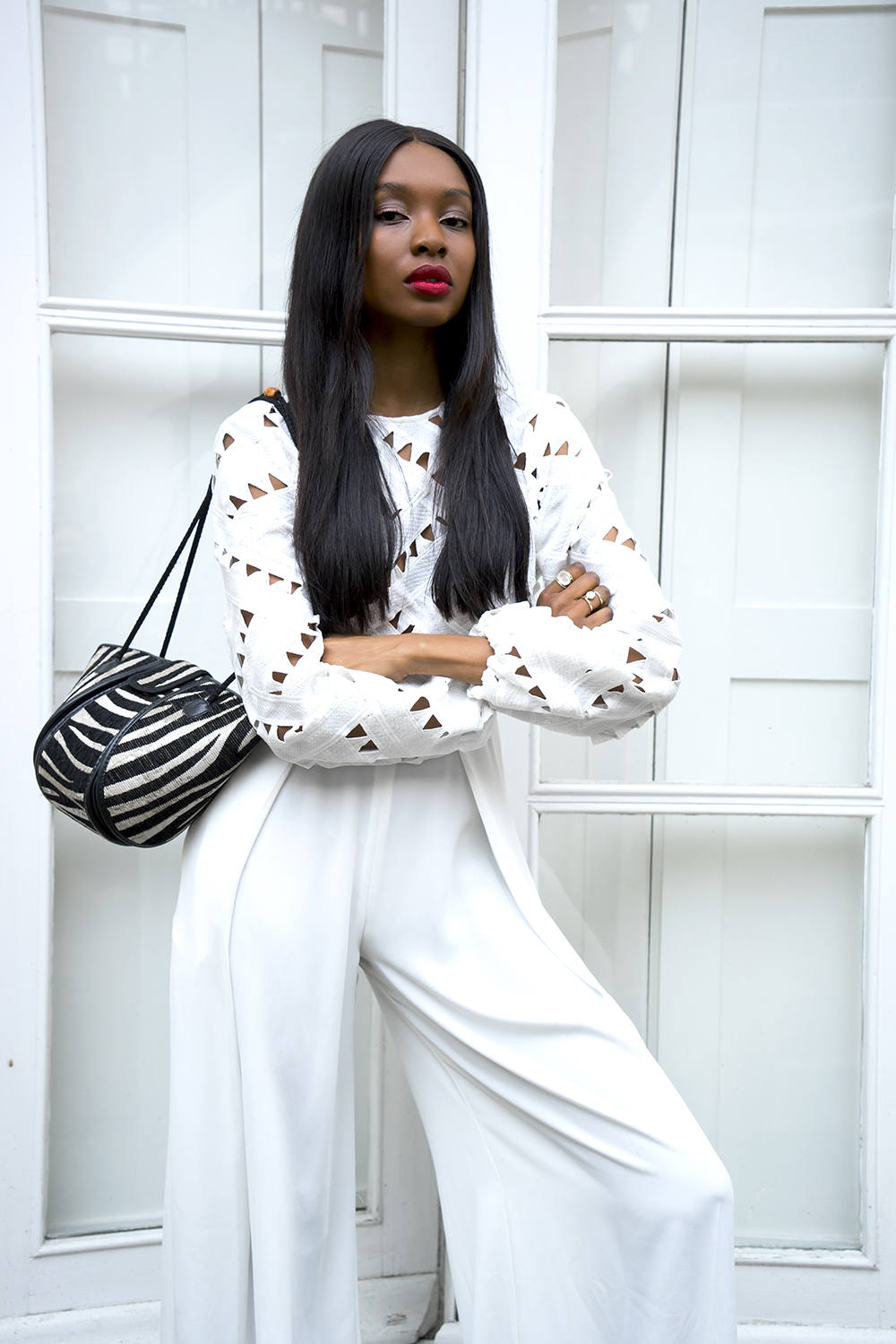 photos: Rebecca Botin
Magic Foundation / Mona Lisa eyeshadow / Red Carpet Red lipstick/ Crazy in Love lip pencil /
Tribal bag / Line&Dot jumpsuit