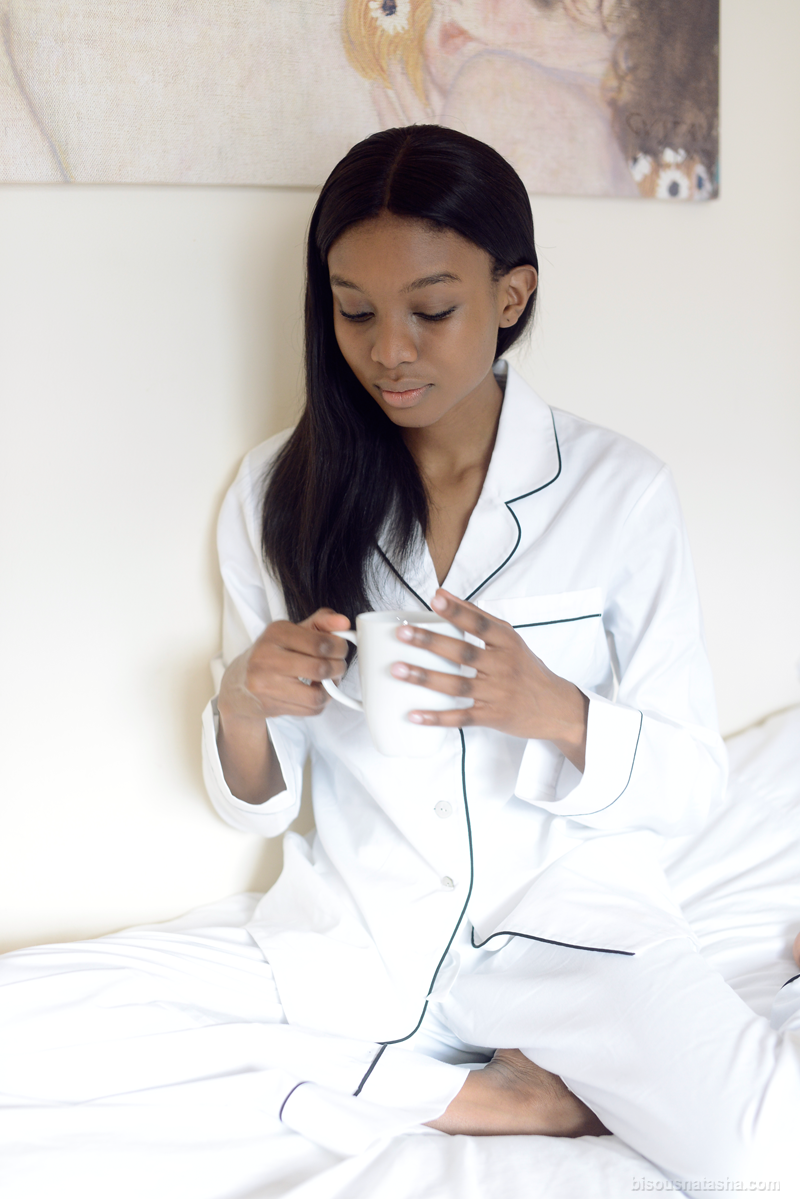 photos by Alberto Bringas
Some of you on instagram have been asking me about my skincare routine, so I decided to dedicate this morning to sharing with you what I am currently using on my skin. Just before the new year, I took advantage of the sales and went to Harrods to pick up Estee Lauder skin care products. If you've been following my blog, you will know that I have used Estee Lauder in the past, and it worked wonders for my skin. I took a break from it because I believe in getting your skin used to different products, so after six months of experimenting with drugstore brands, I went back to Estee Lauder.
I have normal to combination skin, therefore I use their Perfectly Clean Splash Away Foaming Cleanser.  One of their best serums is the Idealist Even Skintone Illumminator which I use during  the day underneath the Daywear cream (SPF 15). If there is one area of my face I have learned never to neglect, it would be around my eyes. At night (sometimes daytime), I use Advanced Night Repair Eye Synchronized Complex. On weekends, however, I do switch things up by susbstituting my moisturiser with Embryolisse cream. This French pharmacy brand is thicker than Estee Lauder's cream, so I use a smaller quantity. Overall, this is what's working for me at the moment. Start with a gift set to save money and decide for yourself if you want to continue with the rest of the range !