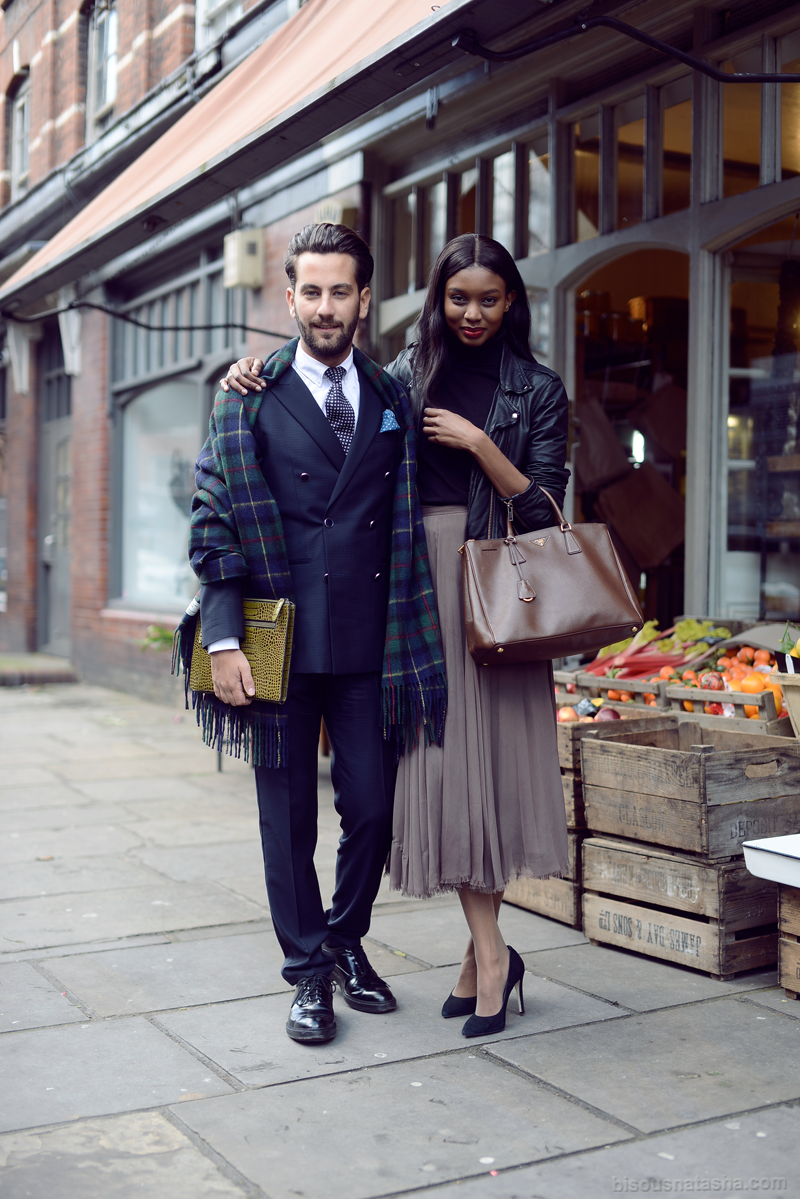 photos by Alberto Bringas
Remember when I said I wanted to feature men's fashion on the blog ? Well, in a series that I shall call 'Man of the Moment', I would like to introduce to you my first male guest on the blog –
Matthew Zorpas of The Gentleman Blogger.
I came across Matthew through social media and his dapper sense of style caught my attention. Like any curious blogger, I contacted him and we met in Shoreditch for some cappucino and a little Q&A.  Of course, Alberto and I took advantage of the amazing sunlight to snap some photos beforehand !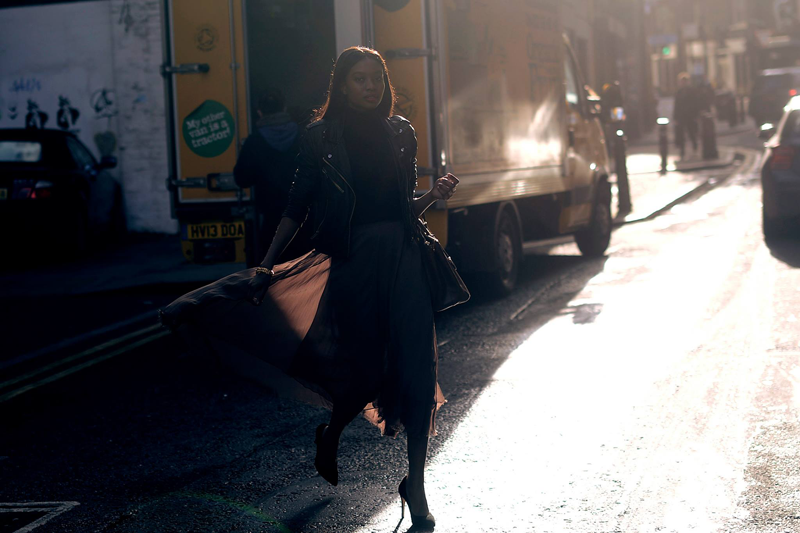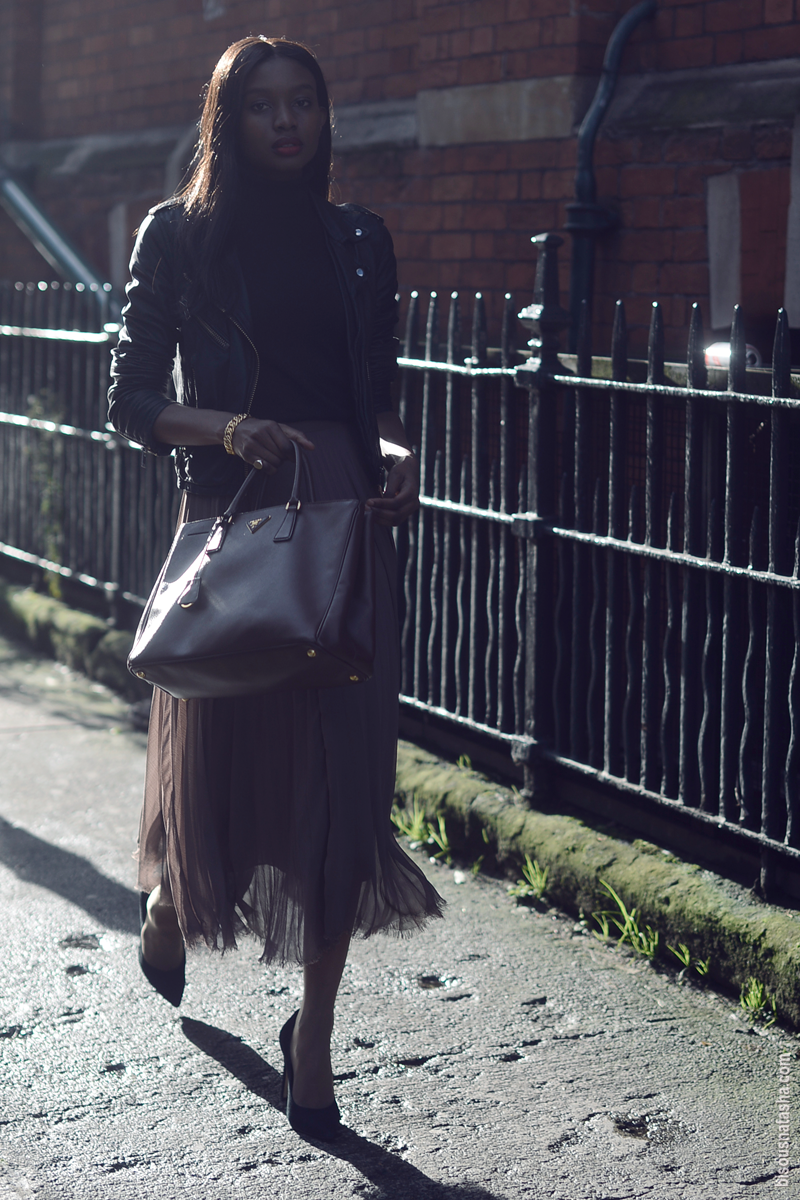 We settled down at
Albion
for some coffee and here is what wonderful Matthew had to say about himself:
Introduce yourself: who are you and what is your profession ?
I'm Matthew Zorpas and I am the founder of The Gentleman Blogger, a blog I have been running for a year and a half, dedicated to menswear. I'm also a lecturer at
Istituto Marangoni
where I teach Digital Fashion Marketing in the Fashion & Luxury Brand Management master's degree program, as well as lectures elsewhere. I'm also a Creative Consultant, consulting different brands in terms of digital strategies or digital collaborations [etc].
How would you describe your style ? What are you wearing at the moment ?
Today I'm wearing a double-breasted suit by Tommy Hilfiger. My style has evolved through the years, [although] it's not there yet. Several years ago I started supporting Young Generation designers, so I went through an experimental phase. Through that I reached a point where I was ready to prepare myself for a more dapper look, with English tailored suits, and there was no way back after that, for the past 2 or 3 years. I'm a big lover of double-breasted suits. I would never walk out of the house without a suit or a buttoned up shirt and a tie. I don't think it's something that is necessary for me to do, but it's something I feel comfortable in.
What areas in London or shops do you suggest are great for men's shopping ? Any particular favorites ?
About five months ago, I launched my first self-published book called London 100, which has my top locations in London; restaurants, hotels, and bars that inspire me and continue to inspire me when I go out, so you can check that out for ideas. For instance, today I am wearing a Scottish blanket from a shop on Regent Street. You have Saville Row for suits and you have LN-CC in east London and Dover Street Market for alternative designs.
Can you suggest to my female readers what products are a nice gift for a guy ?
I love traveling, so if someone takes me on a trip, it's the best thing. I don't need anything else. However, in terms of clothing, the thing that people always forget to buy for guys are white shirts. It is probably the most useful piece in a man's wardrobe and girls can go crazy buying a pink Paul Smith jumper because it's trendy and that seems like you are trying too hard and it can look forced, compared to if you actually buy a lovely white shirt. That's what I would go for.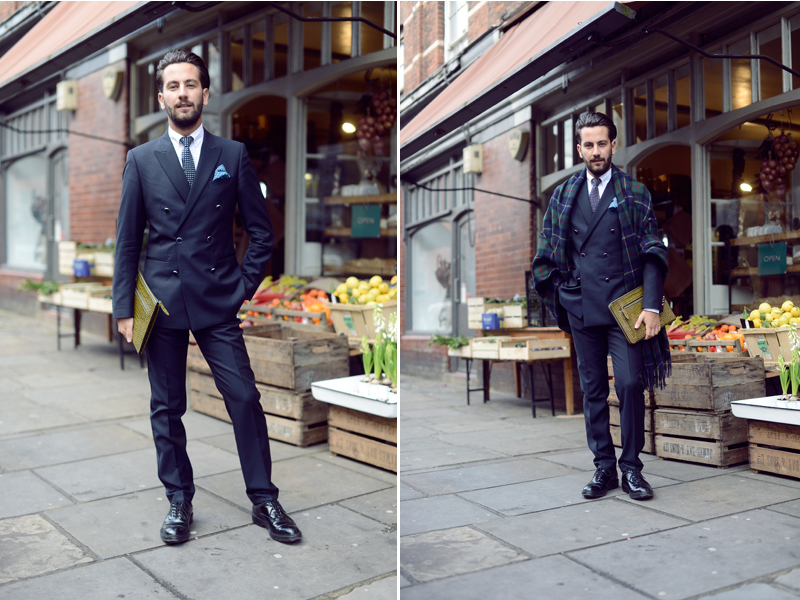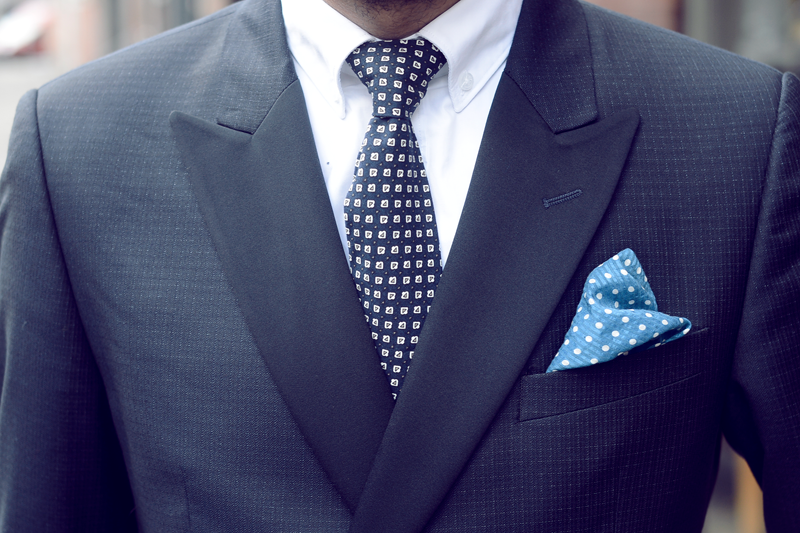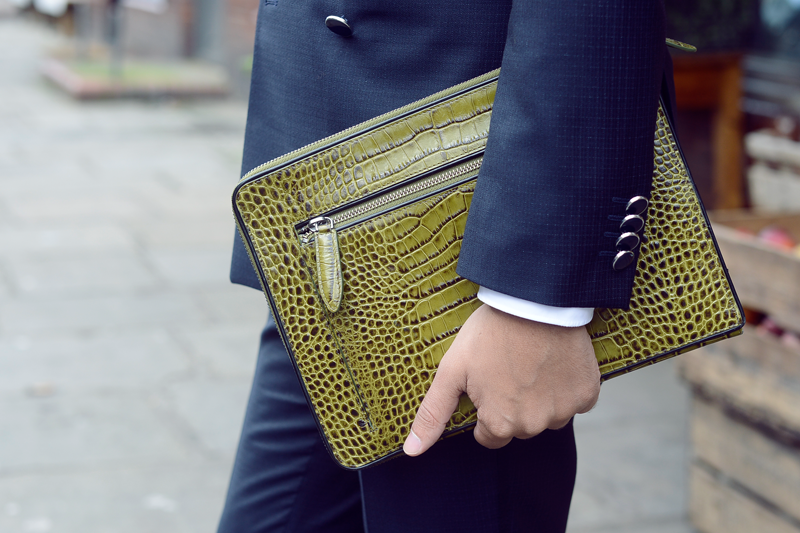 Tommy Hilfiger suit & shirt. Dries van Noten iPad case. Z Zegna shoes. Reiss pocket square. Club Monaco tie
We parted ways, and I explored a bit more of Shoreditch before heading back to west London. I must say, I am enjoying the idea of chatting with more guys in the near future about fashion and their favourite places to shop. I hope you enjoyed reading about Matthew as much as I did talking to him.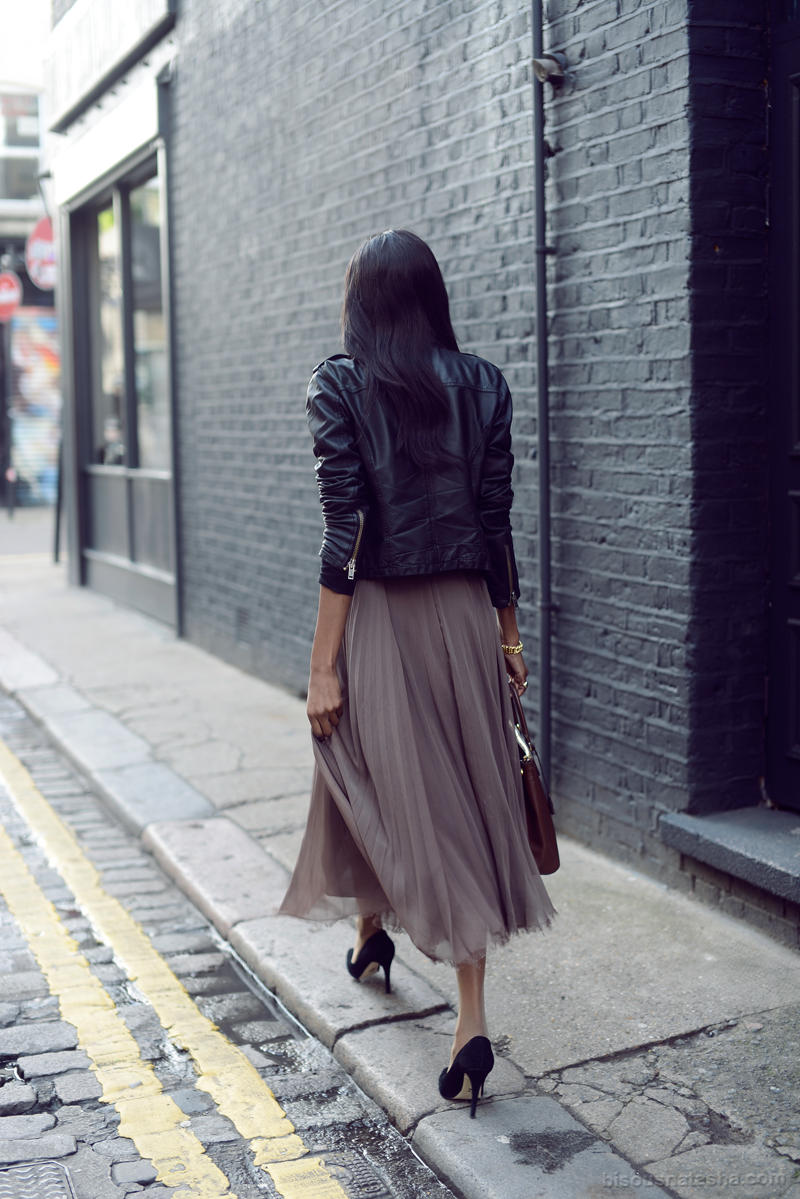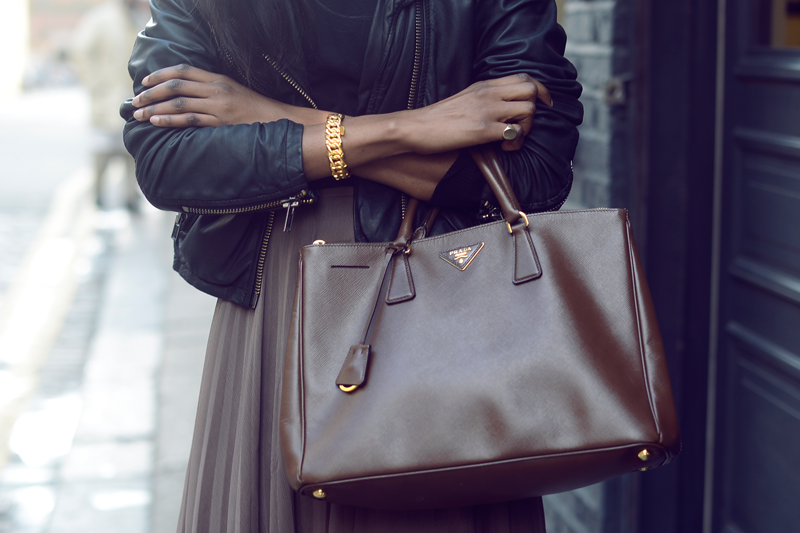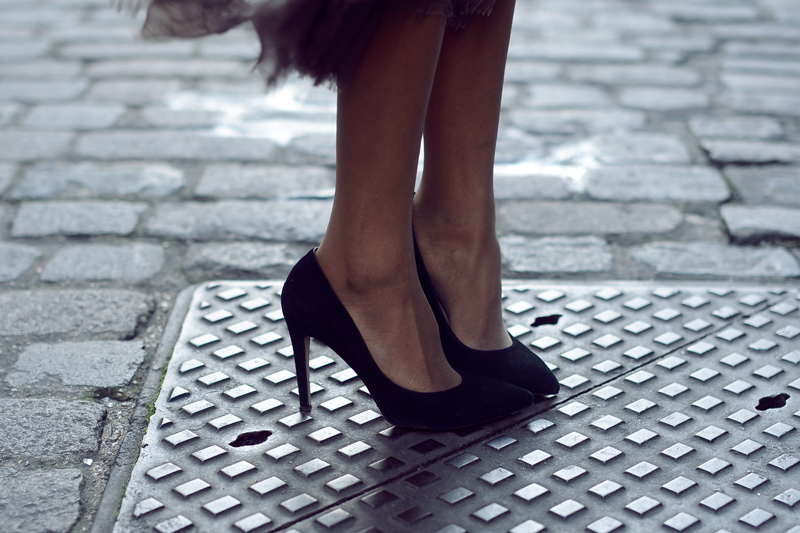 Topshop leather jacket. Mango turtle neck. Whistles skirt. Prada bag. Supertrash heels Phillipe Audibert bracelet