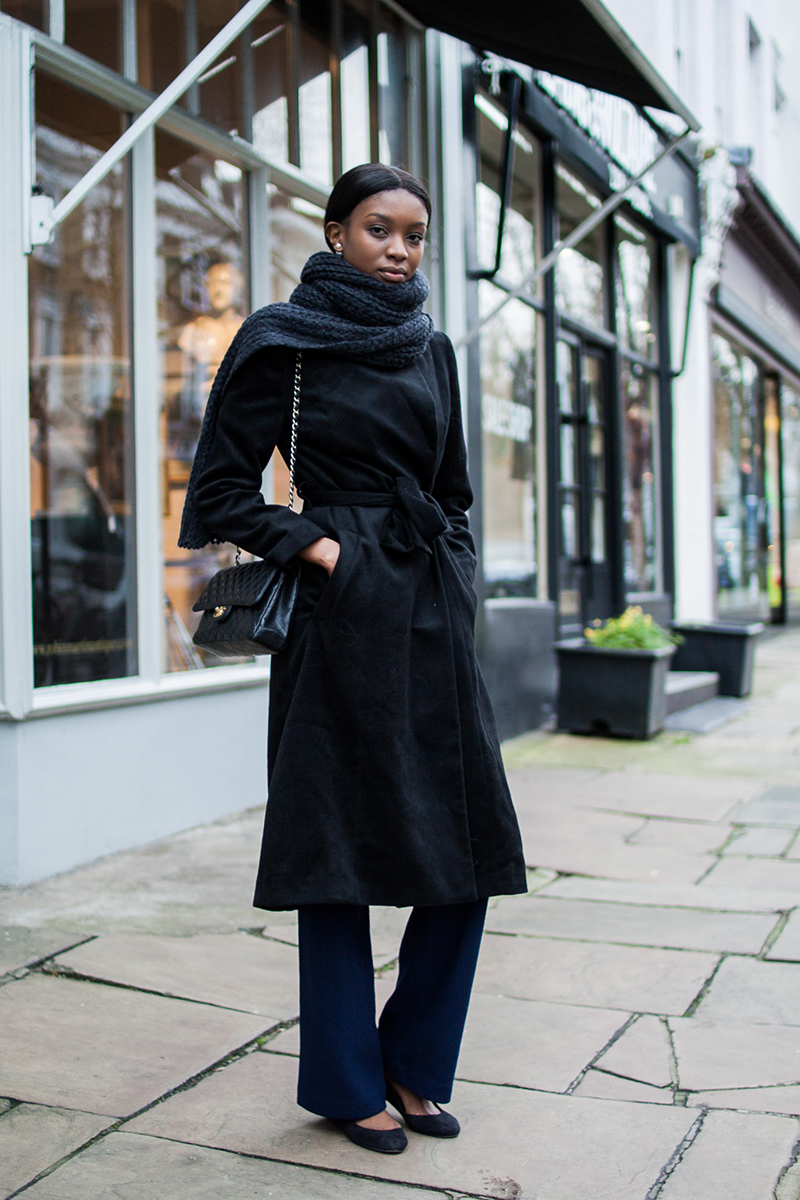 I like to find new places to shop and most importantly, designs that are unique to what is out there. When I got introduced to Few Moda a little while ago, I was very pleased by their selection of items, especially their tops. I have my fair share of sweaters but when I came across this white stripes sweater of theirs, I knew I had to have it. Granted, a nude or white bra would be needed to wear underneath, but I opted for black instead, to add a little contrast. You will definitely need a coat over this sweater. It's more of top, if I am honest, and that's just perfect for me because there are endless ways in which I can wear it in the near future.
That being said, you won't hear from me till after Christmas, so I wish all of my readers a festive Christmas. Don't concern yourselves with your waist line. Dig into that turkey ! I suggest you bring out that dirty little secret of yours a.k.a the Juicy Couture sweatpants. They'll be more comfortable than a pair of high waist Acne jeans at the dinner table.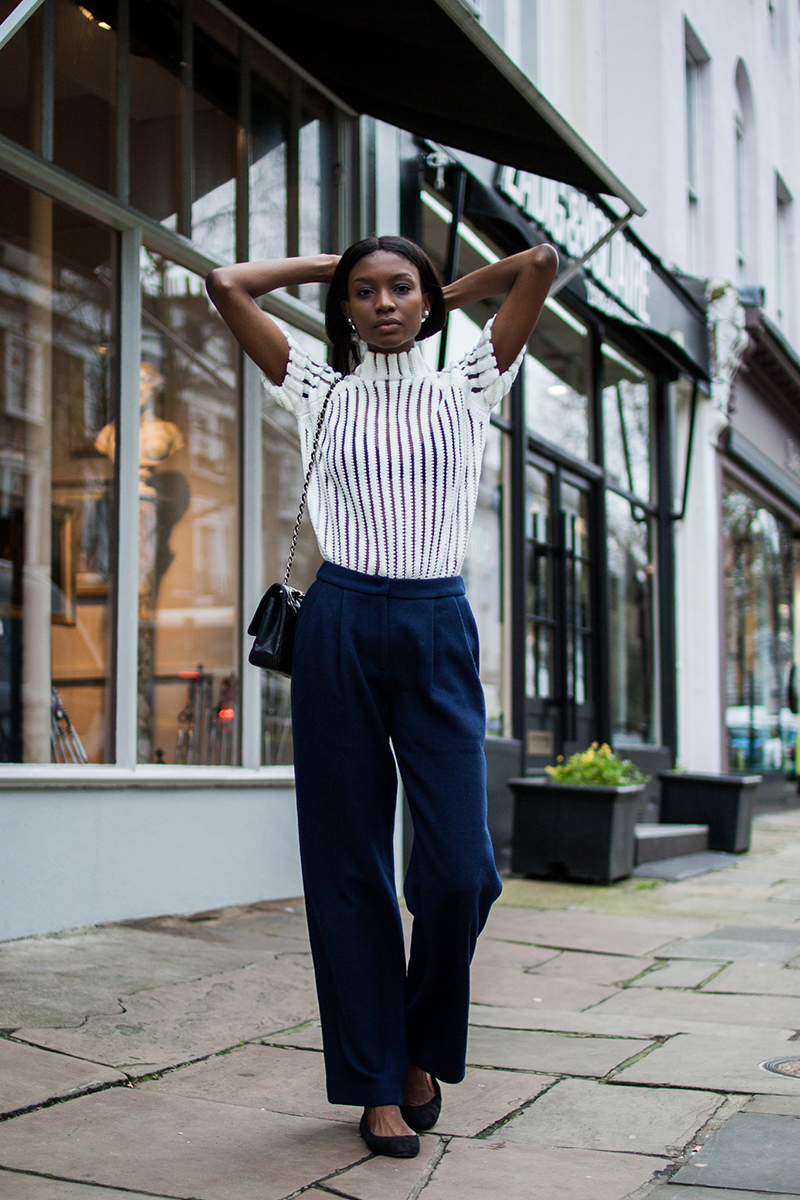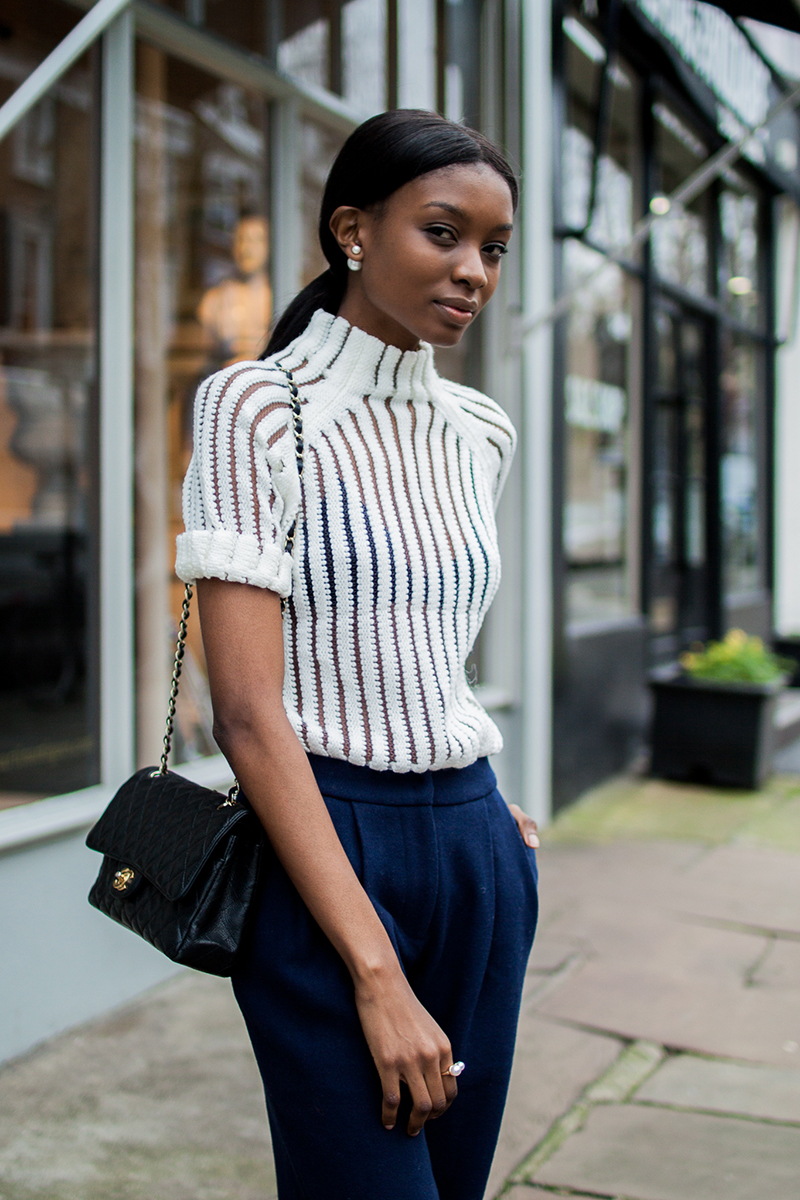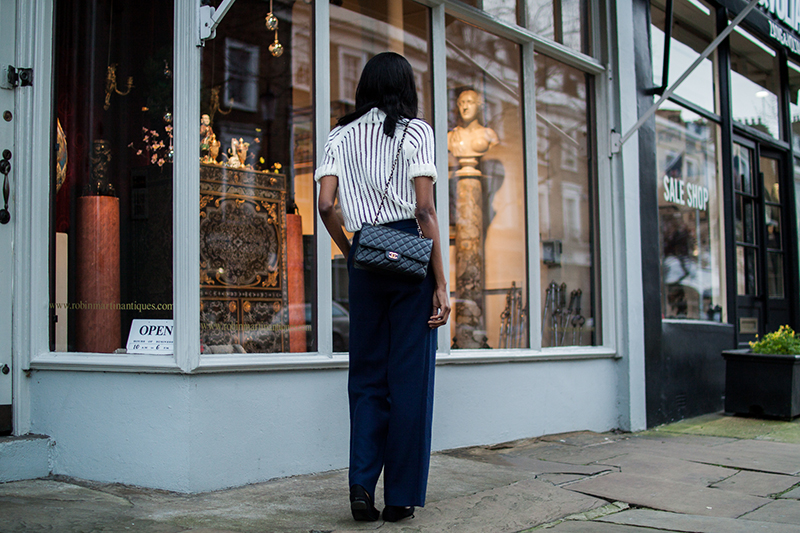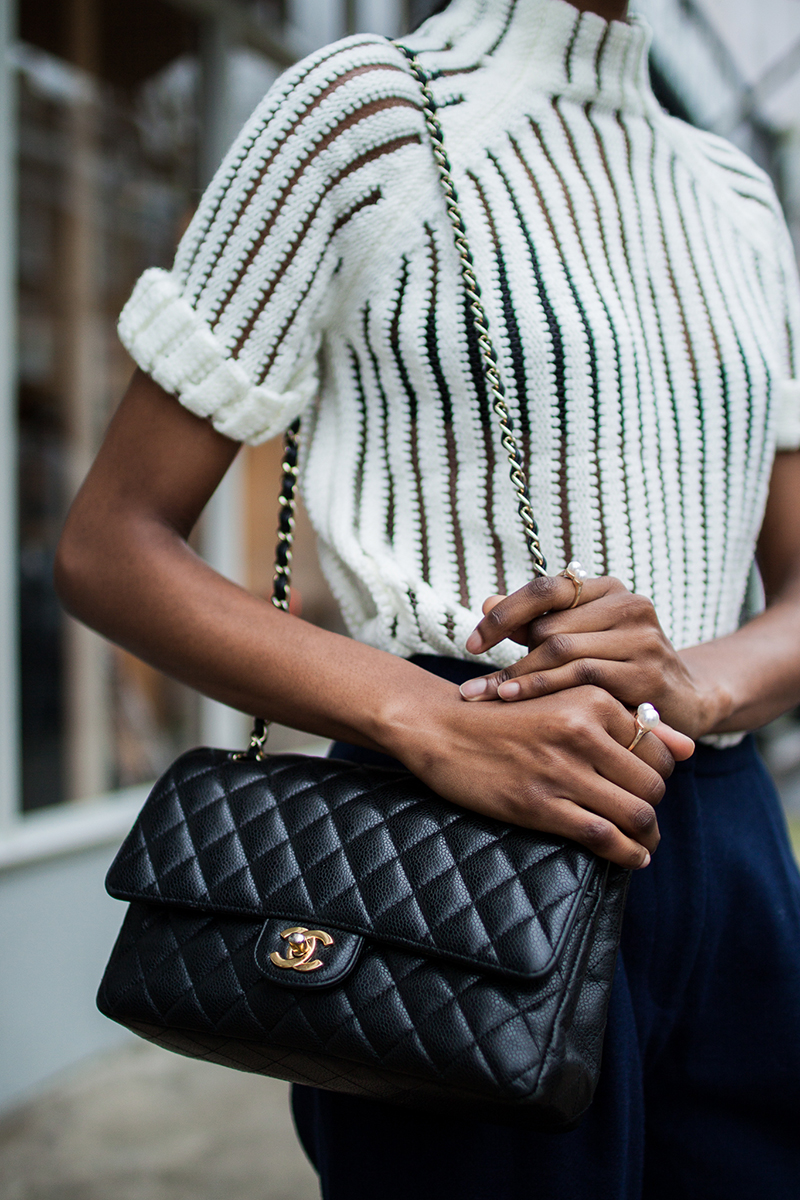 photos by Portia Hunt
Chicwish coat. Forever21 scarf. Few Moda top & pants. Chanel bag. H&M rings.