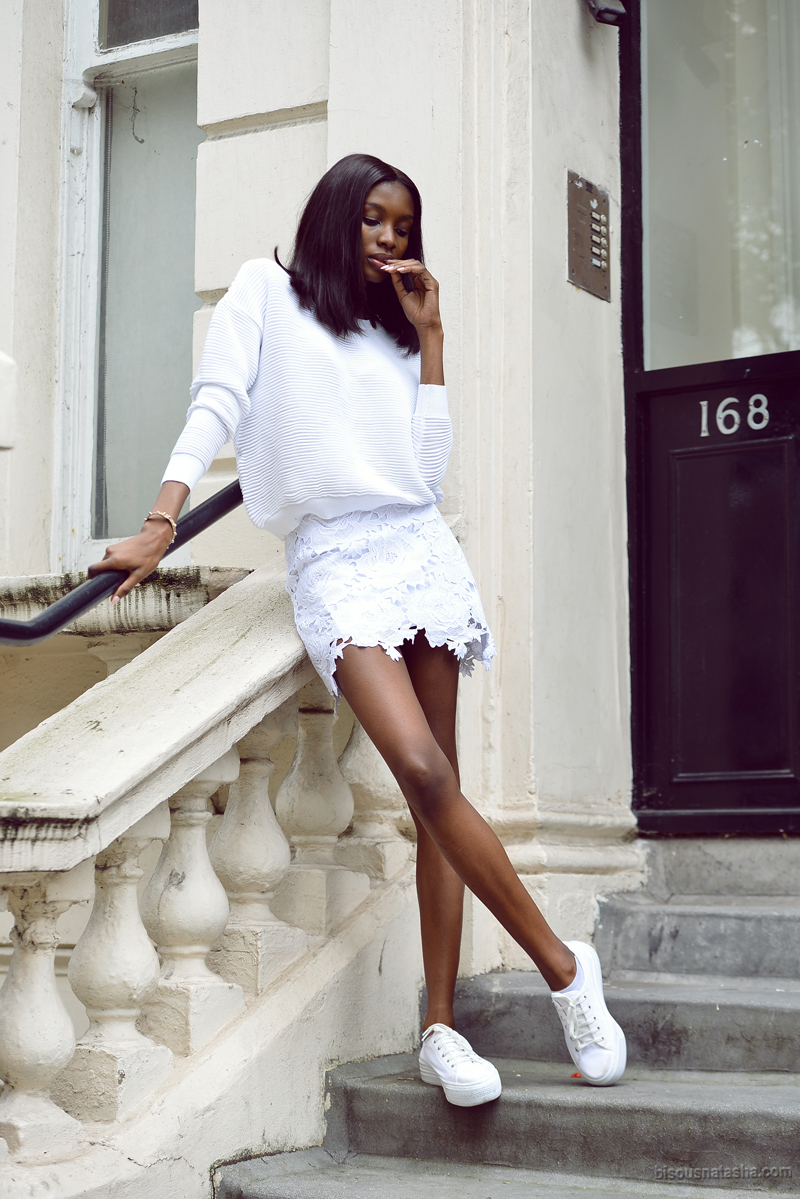 Tennis is one of those sports I love to watch, whose atmosphere of spectators I enjoy, but to this very day I still do not understand how scoring works. So maybe that's why I stick to the fashion side of things when it comes to the game. As you can see, I am decked in all-white and all that's missing is a Chanel tennis racquet to complete the look. If you guys love me, launch a kickstarter group for said tennis racquet please. Much appreciated.
Tennis aside, I've been working with Topshop to give you guys some ideas for the Summer, in case you have no idea what one wears in the summer. White is trending this summer (as it has every summer before this one, duh) and with Wimbledon around the corner I thought it would be cute and cheesy to give you a look inspired by a game I barely understand. Some day I will … maybe never.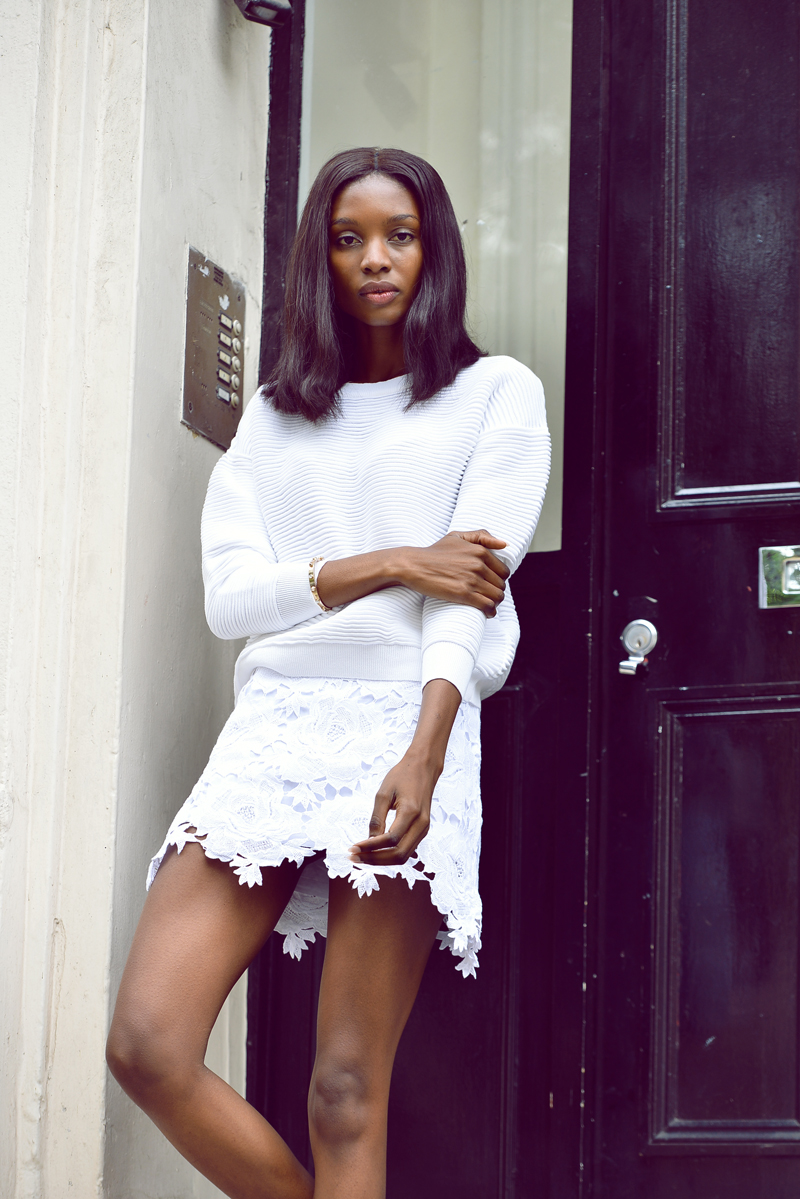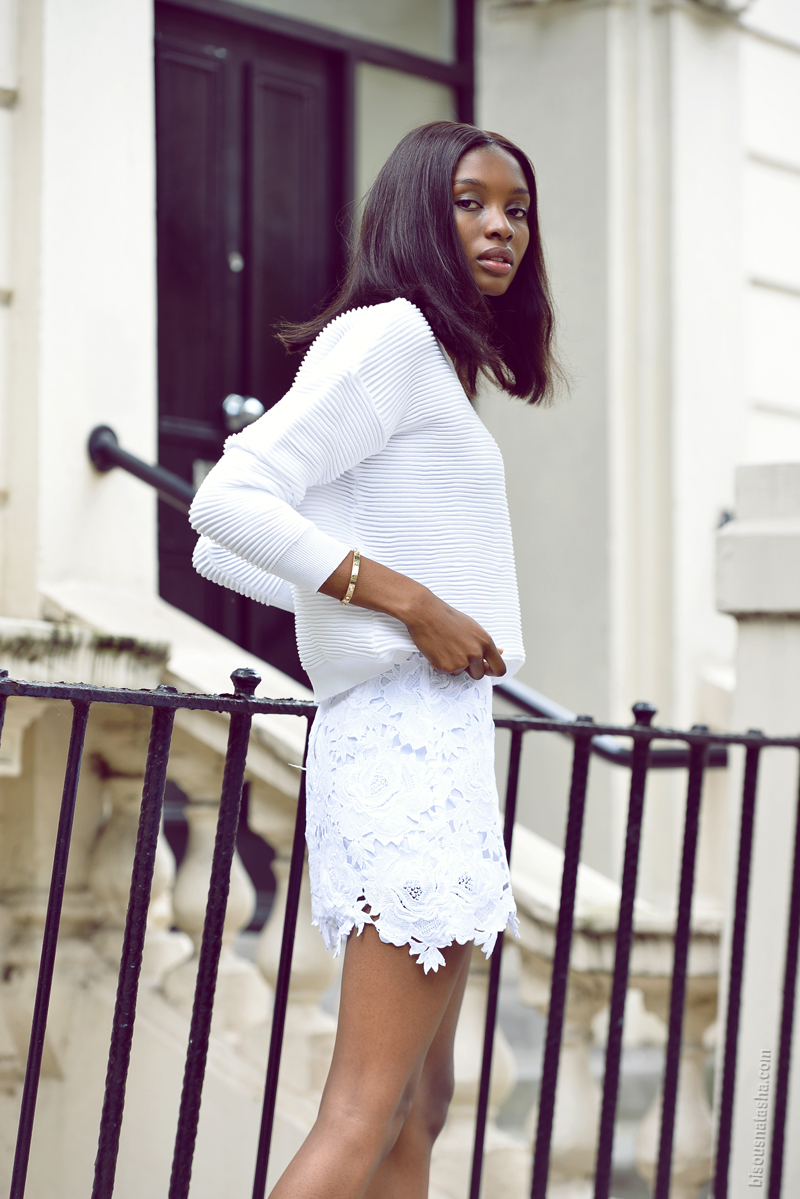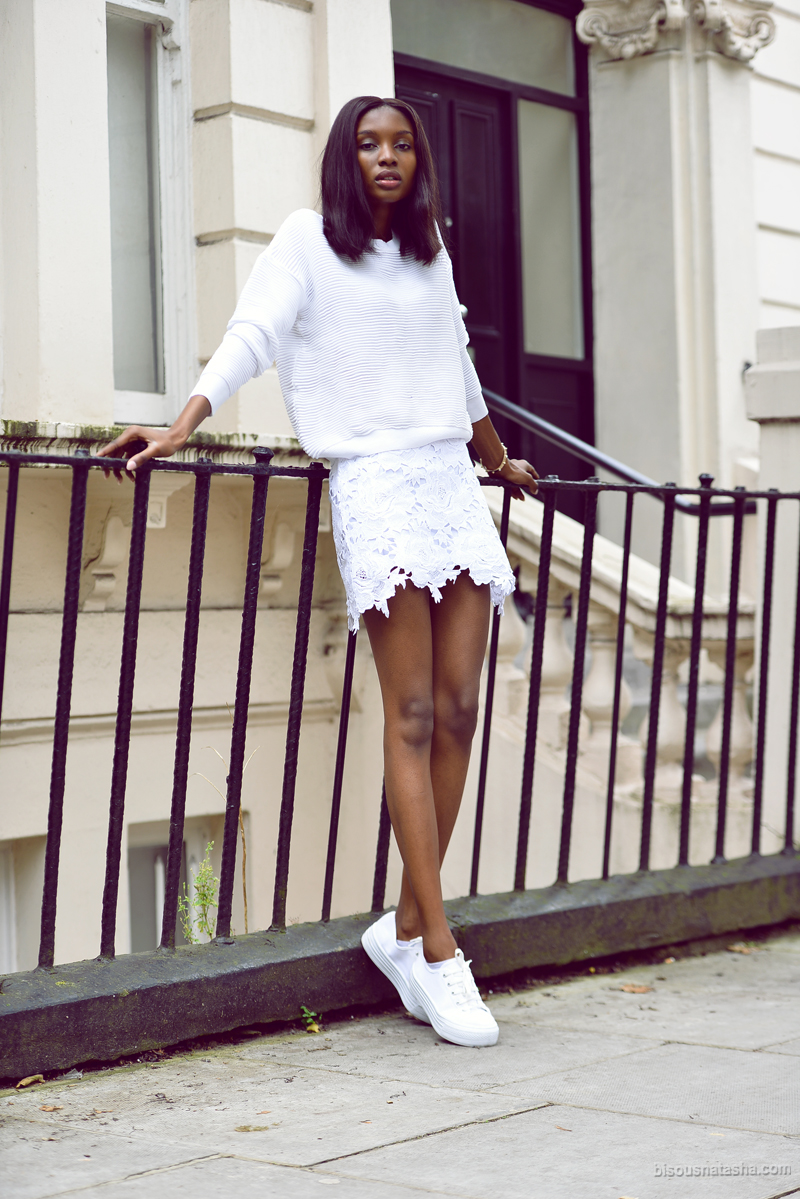 *Don't forget to enter the Topshop Giveaway which closes tomorrow !
photos by David Nyanzi
Topshop jumper, skirt and sneakers.