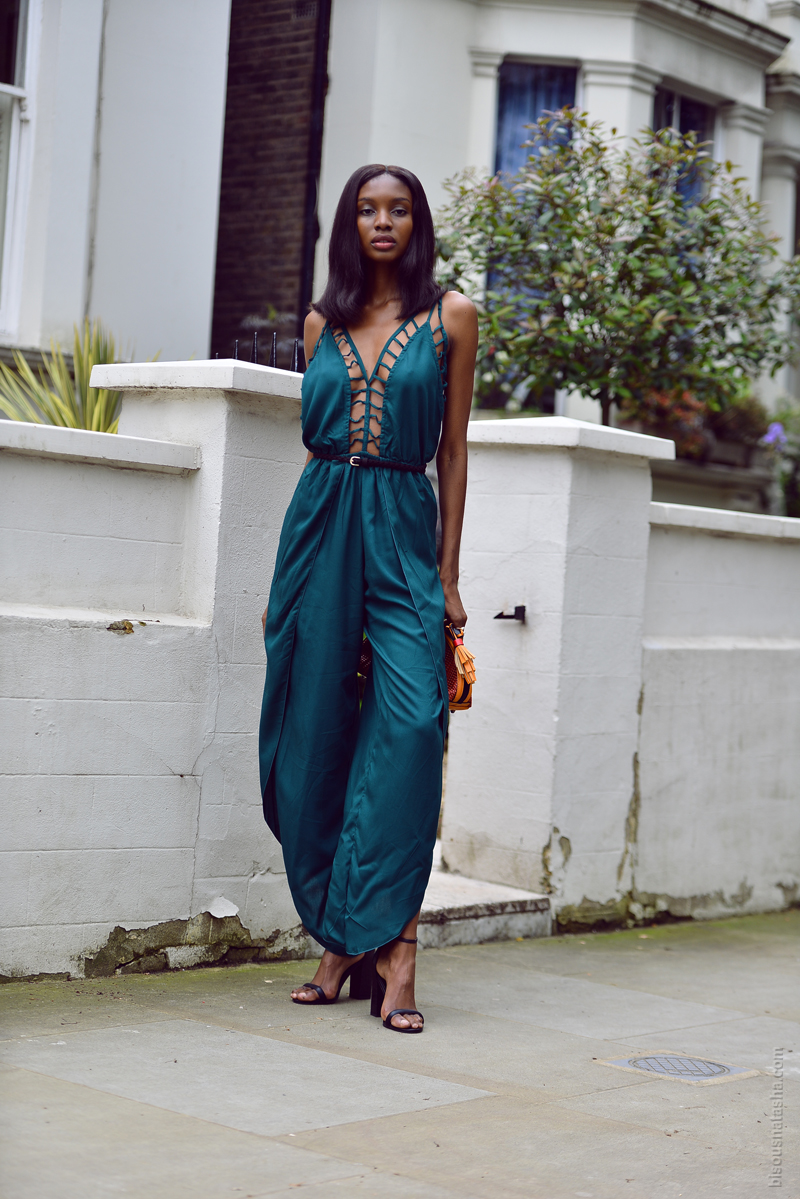 I have finally found the most amazing, sexy and awesome jumpsuit ever ! Ok, maybe there are more amazing ones to come in the future, but so far this is the cream of the crop for me. When I saw this Indah jumpsuit online, every other jumpsuit was pretty much rendered irrelevant from that day on. I wanted to  wear it for Memorial weekend in the Hamptons last week but silly me didn't have access to a steamer after having it stuffed in my luggage for ages. But now that I am back in London and the weather is looking up, I have started to wear it more often. This, to me, is sexier than any tight bandage dress I have ever worn. It gives off a Michele Pfeiffer Scarface vibe, don't you think ?
Oh, and keep scrolling down for another little giveaway I have for you guys !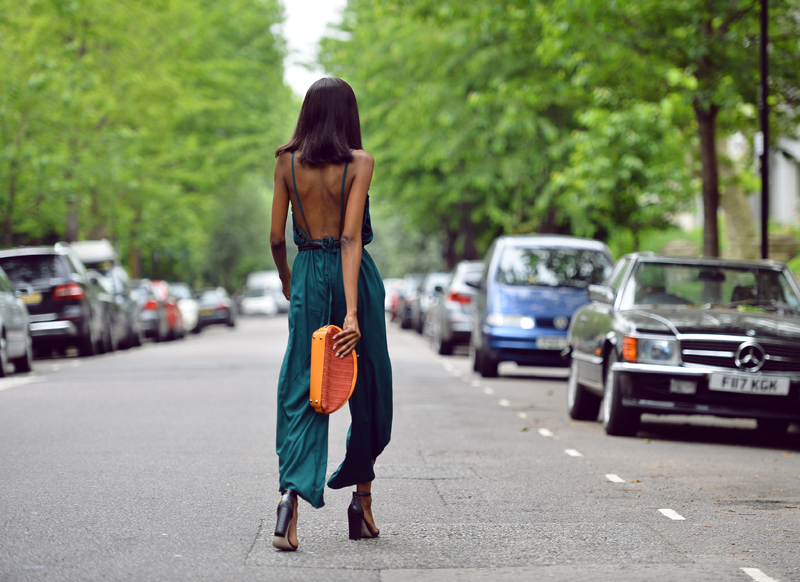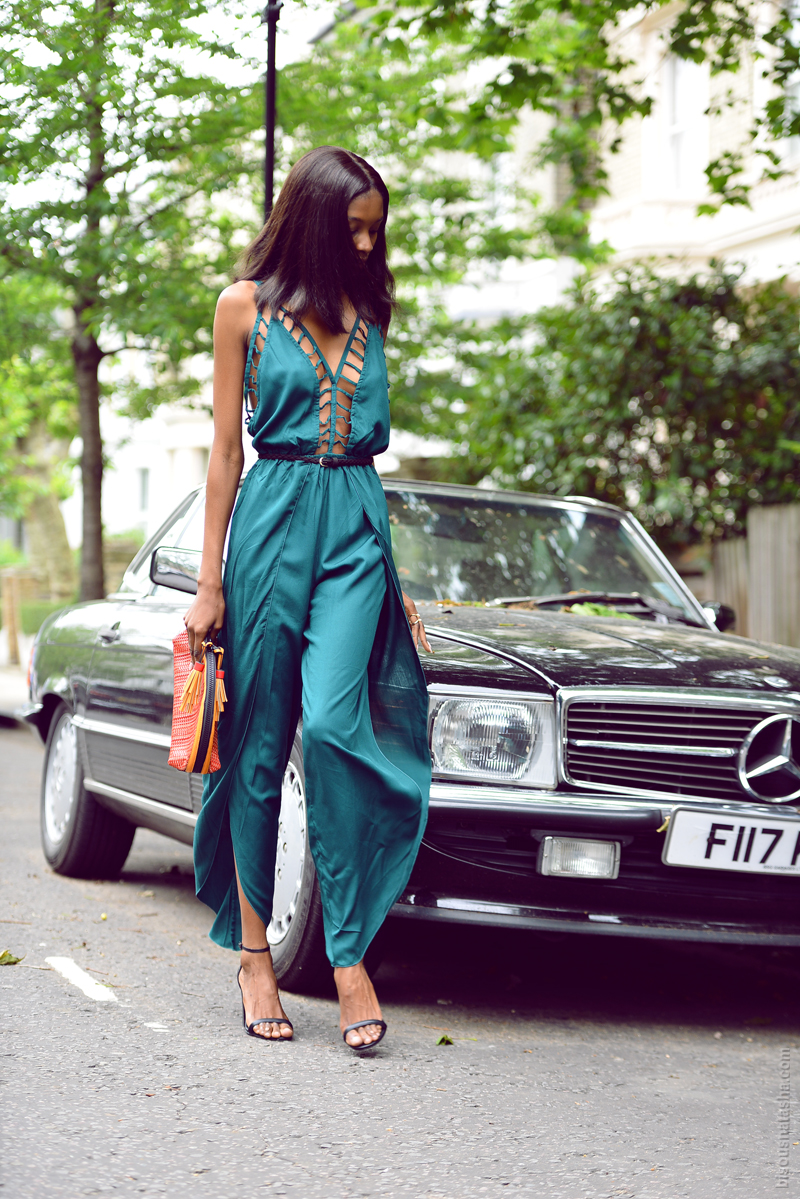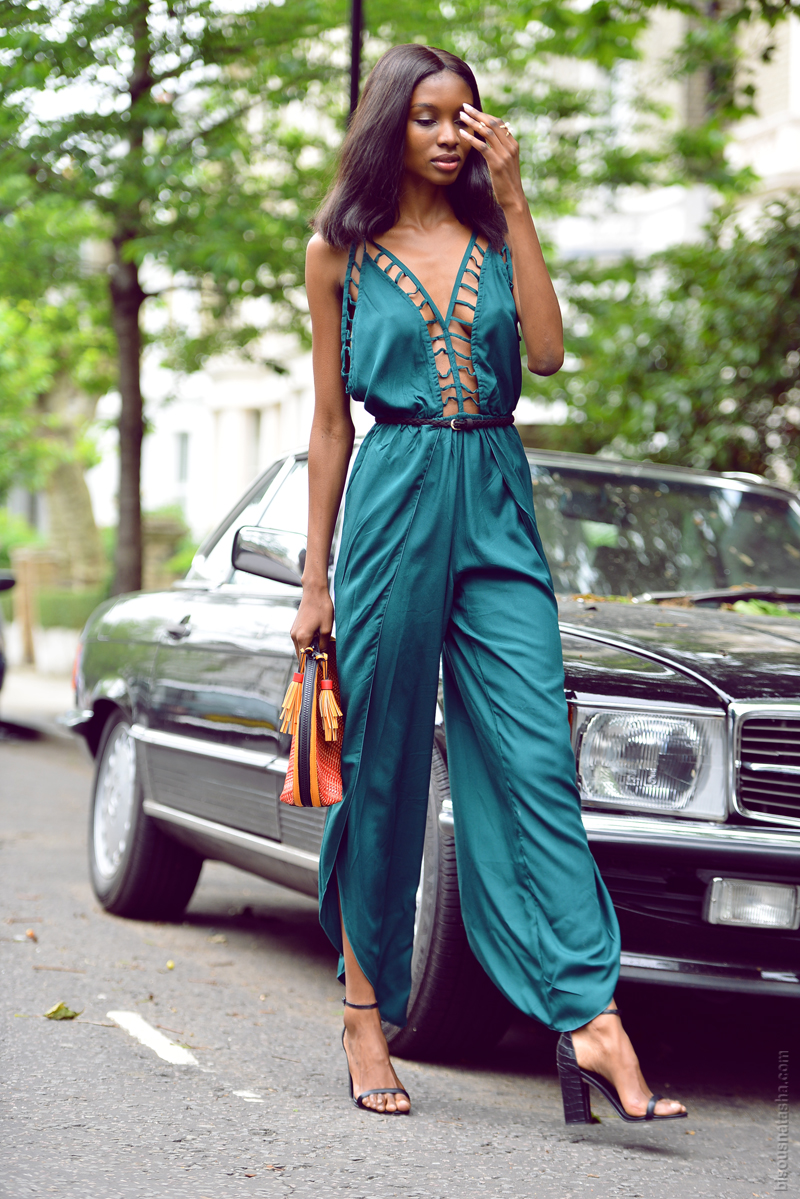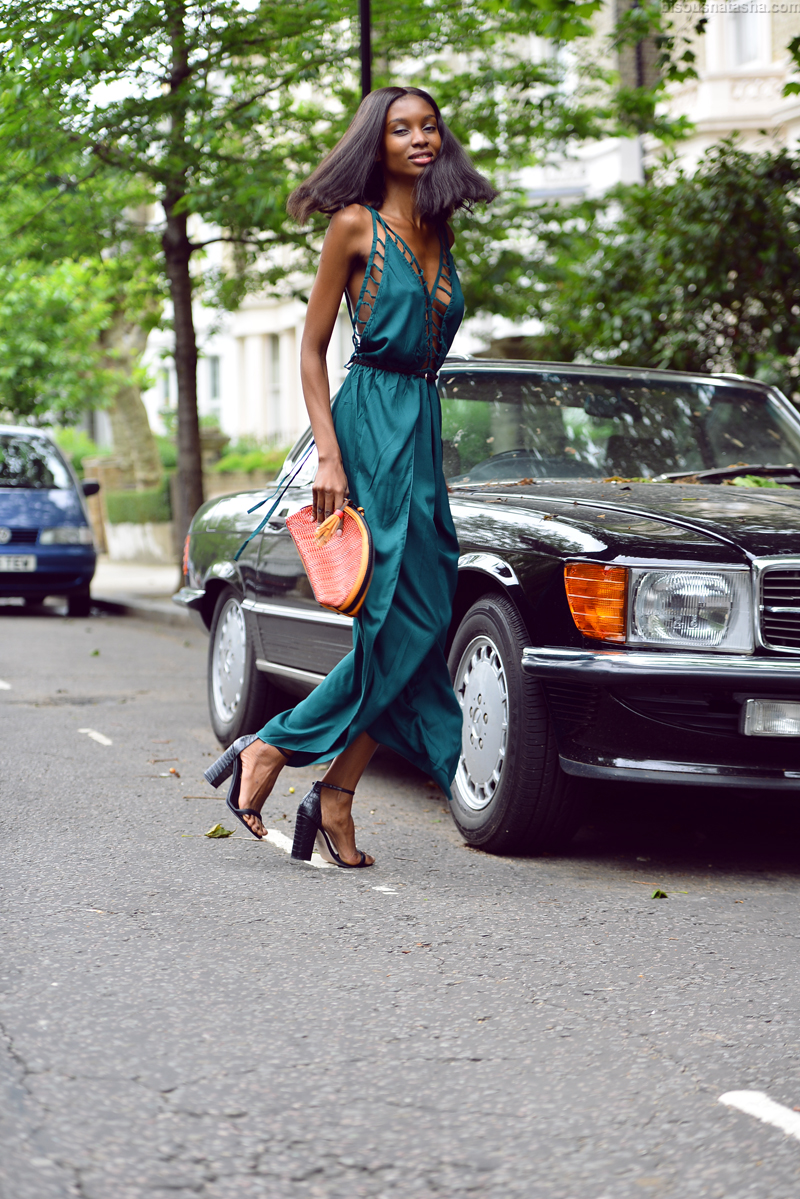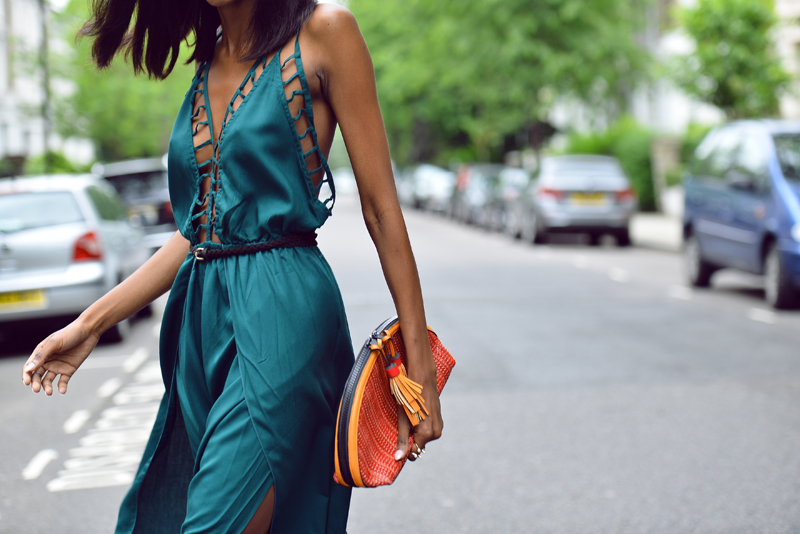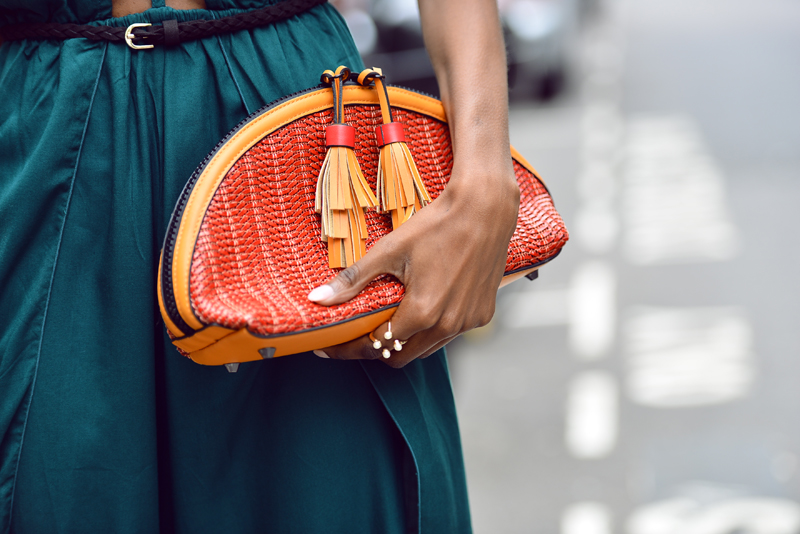 I fell in love with this Half Moon clutch when I saw it online and it is the perfect size and shape for putting so many little things inside. It comes in two colours and since I have the red version, I thought I would give one of you the turquoise version. All you have to do is the following:
1. Share this post via Twitter by using the Twitter icon at the top of this post
2. Leave your twitter name in the comment section below. Please note private twitters can't be accepted as your tweet needs to be visible to be accounted for. 
The giveaway is international & closes Thursday 5 June at 12 noon GMT.  Good Luck !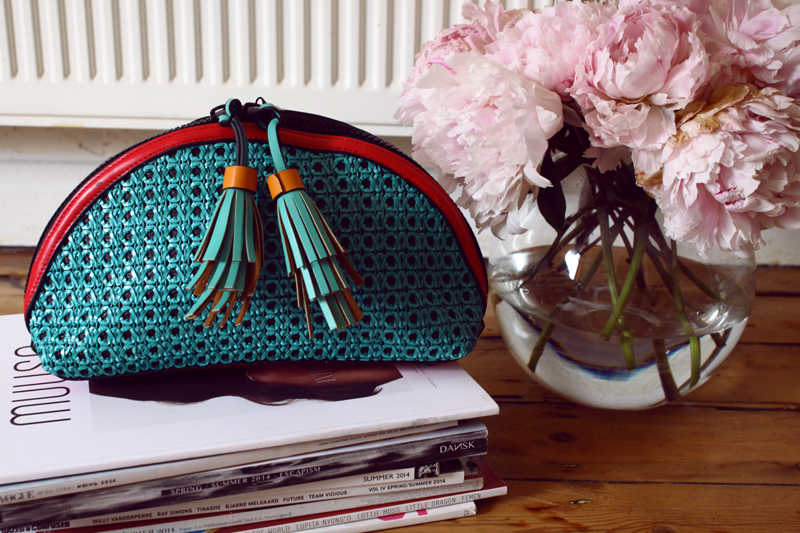 photos by David Nyanzi