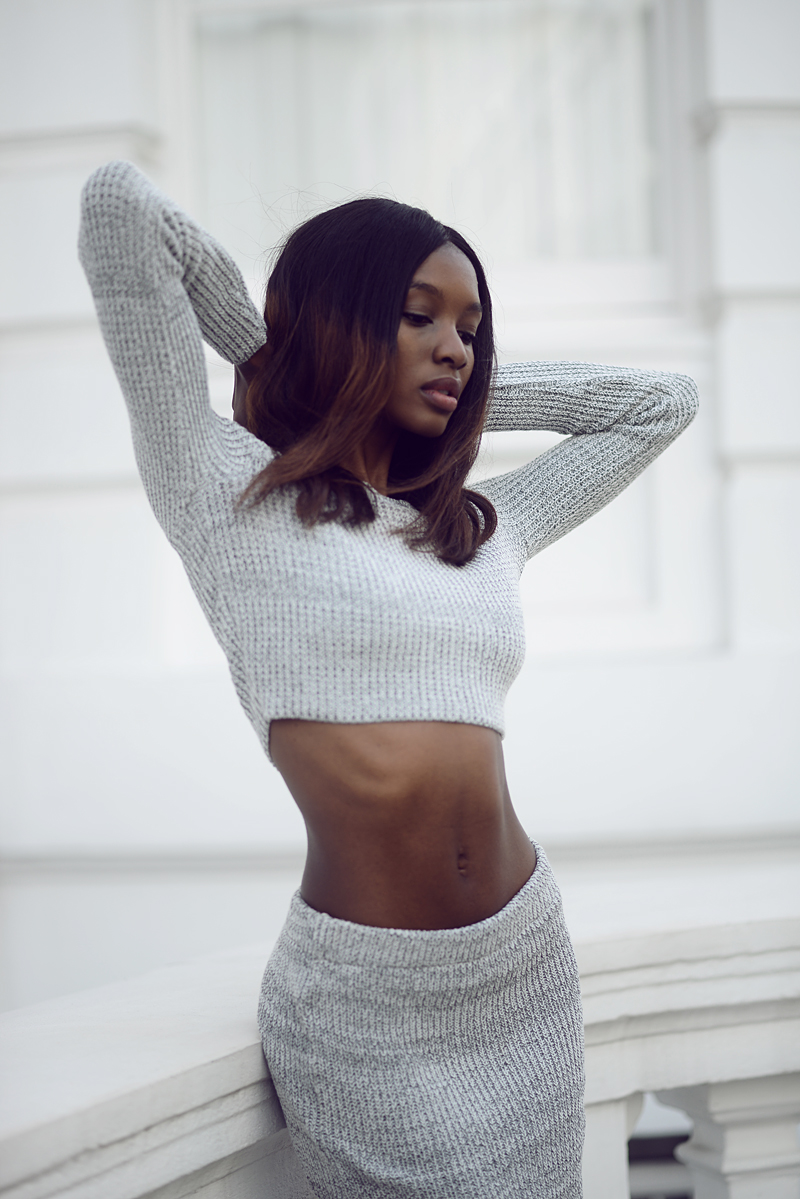 Grey is neutral ground for me when I am in one of those in-between moods. It is also the current colour of the clouds that I see over London. Of course, that will change soon enough. We all know what the weather is like, here in England. That being said, it's only now that I have this grey crop top and skirt in my wardrobe that I realise recently my closet has been lacking a bit of grey. And what better way to do so than having it in a soft knit fabric ?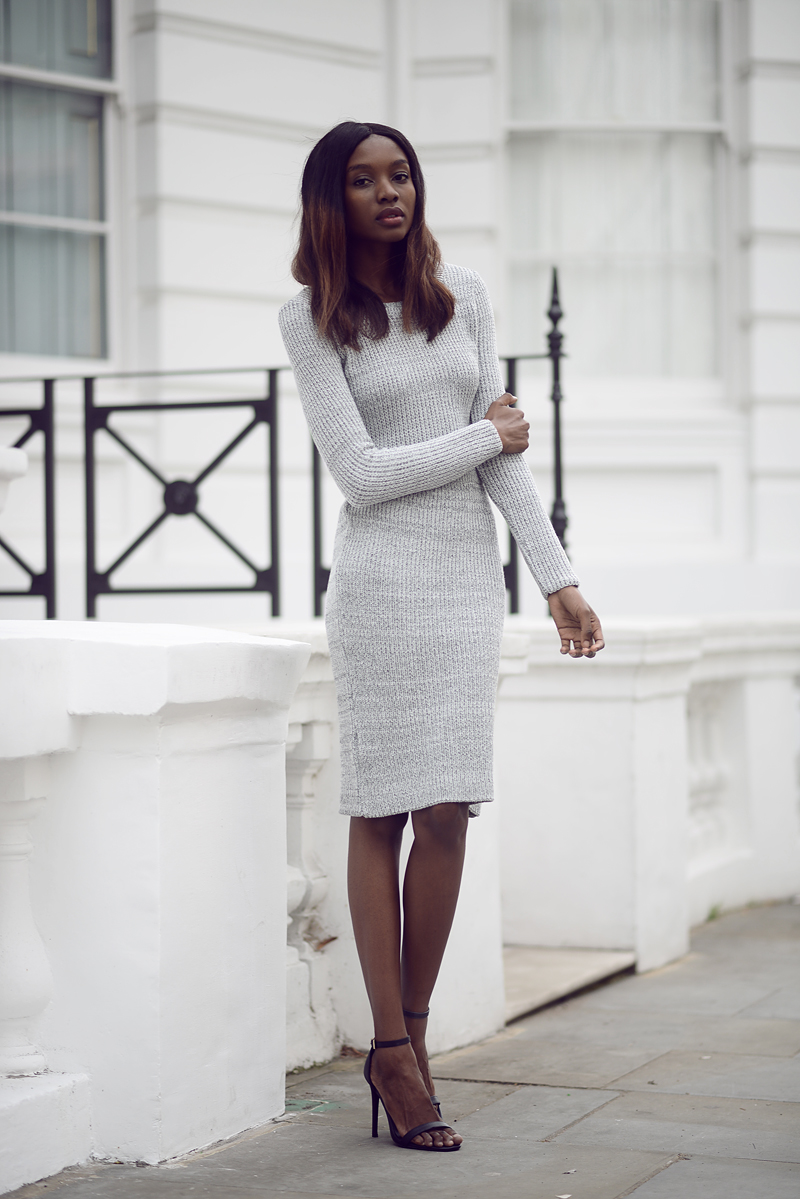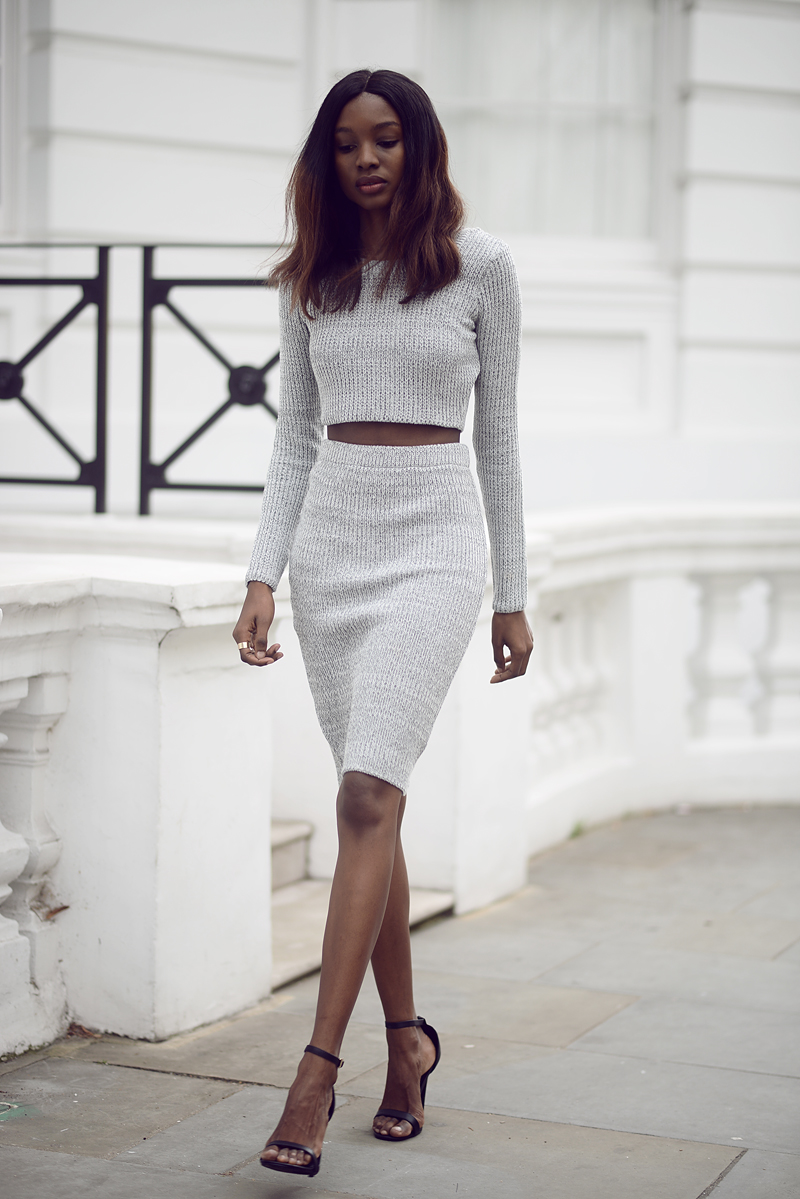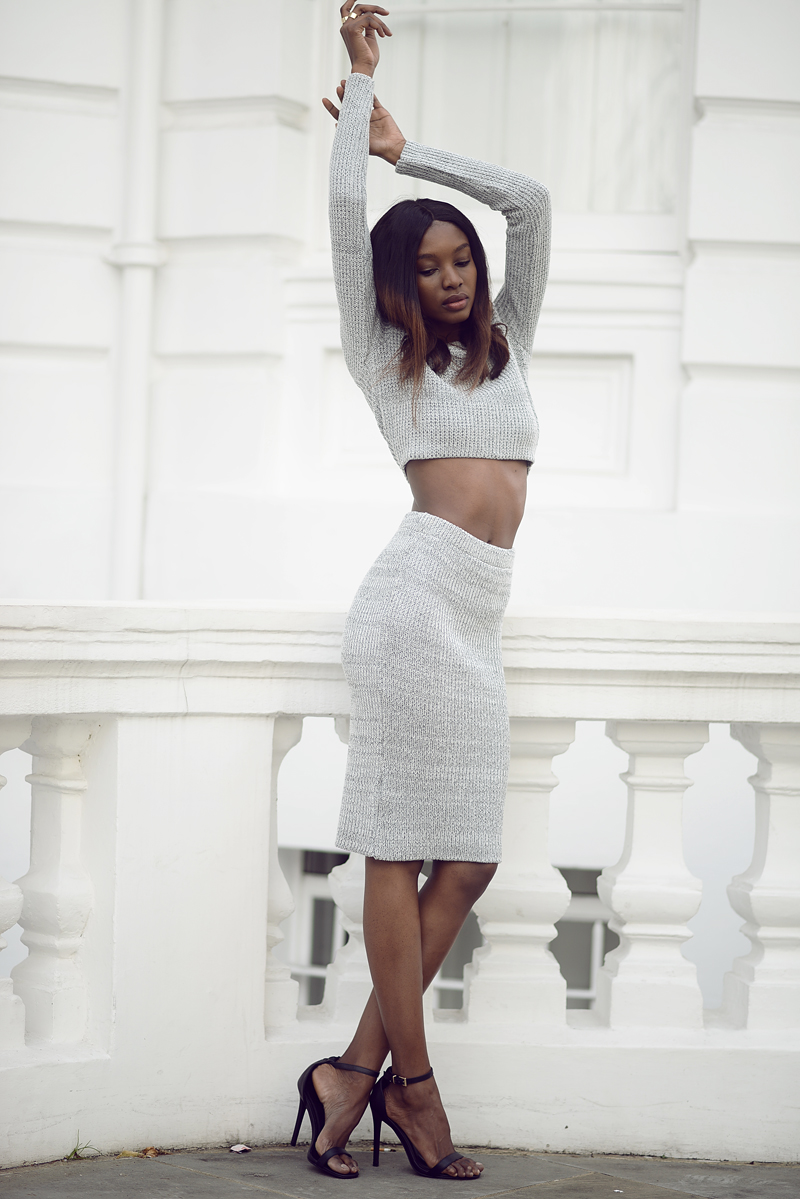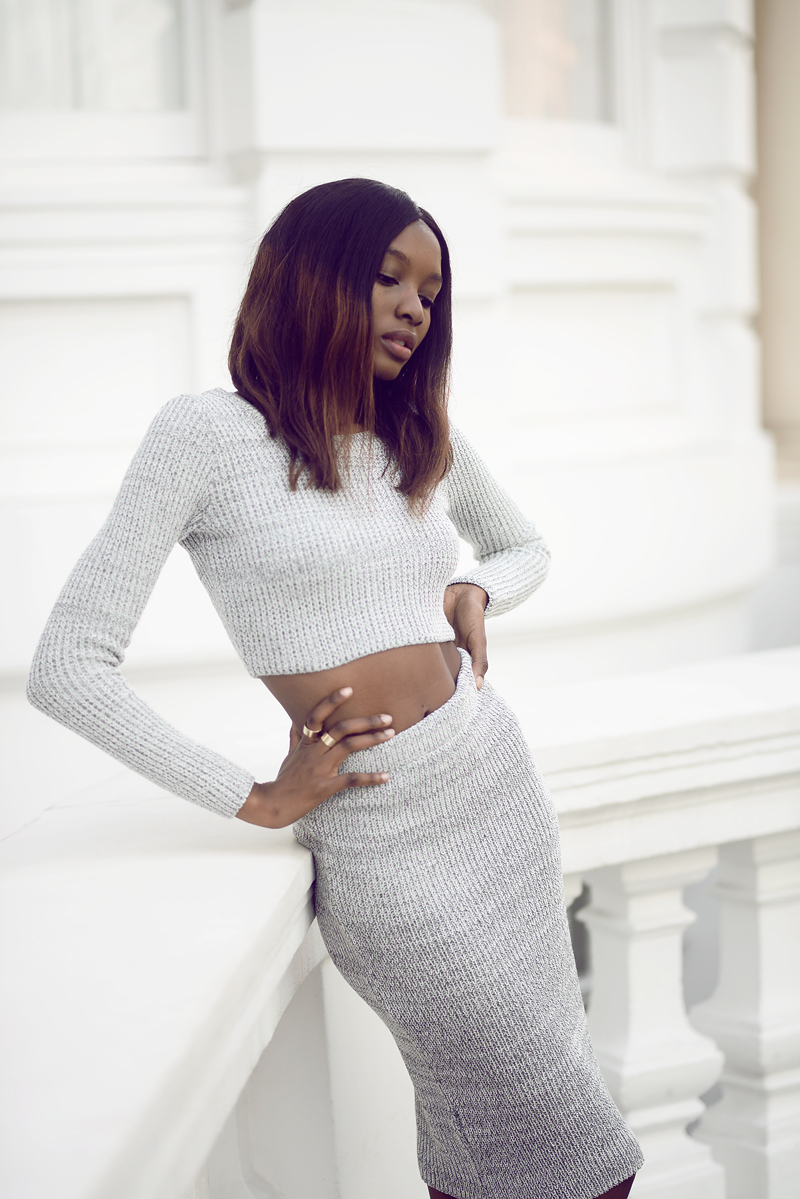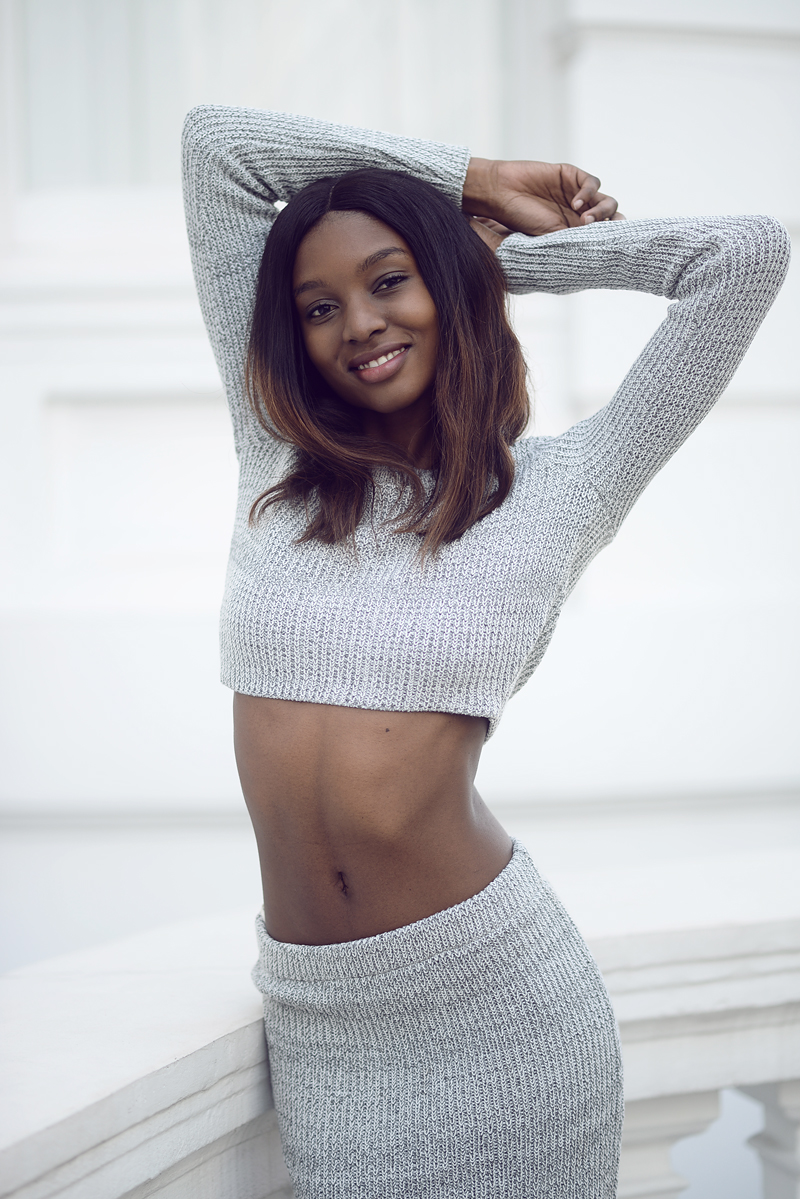 photos : Alberto Bringas 
Crop top , skirt  & heels  c/o Missguided.