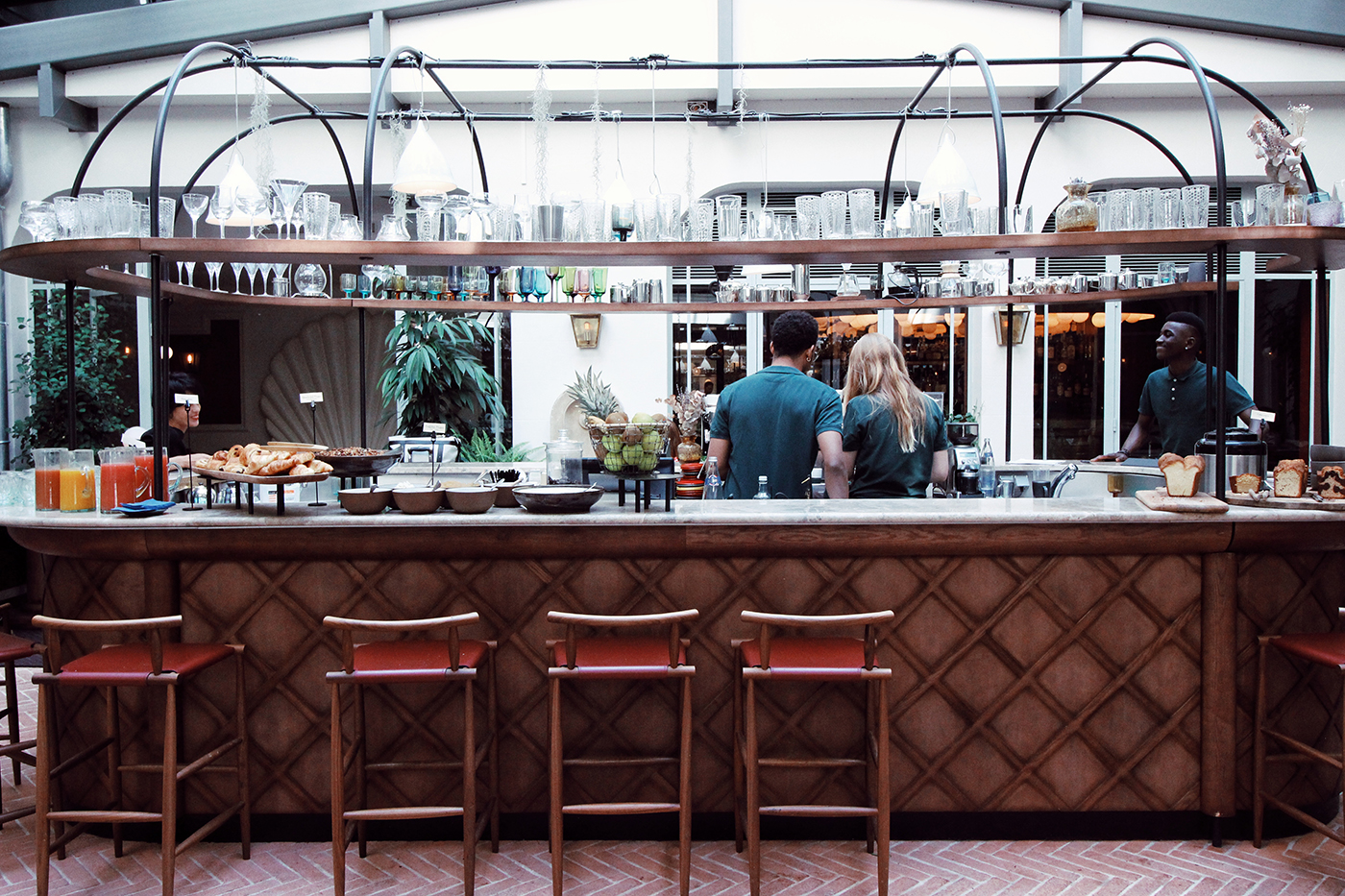 A weekend way in Paris is a must, especially if you live in London or any European city with access to Paris by train. If you have to fly in, cool, but a train ride is less stressful and overall more fun. When you get to Paris, make sure to book your stay at Hotel des Grands Boulevards in the 2nd arrondissement. Ask for room 315 – a junior suite overlooking the beautiful courtyard entrance of the hotel.
This room is the ideal size for two people and is laid out beautifully. The canopy bed makes it even more luxurious, not to mention the King size mattress which is one of the cosiest you will sleep on. Towards the window balcony is a couch and two arm chairs – a nice spot for reading while the other person occupies the bed.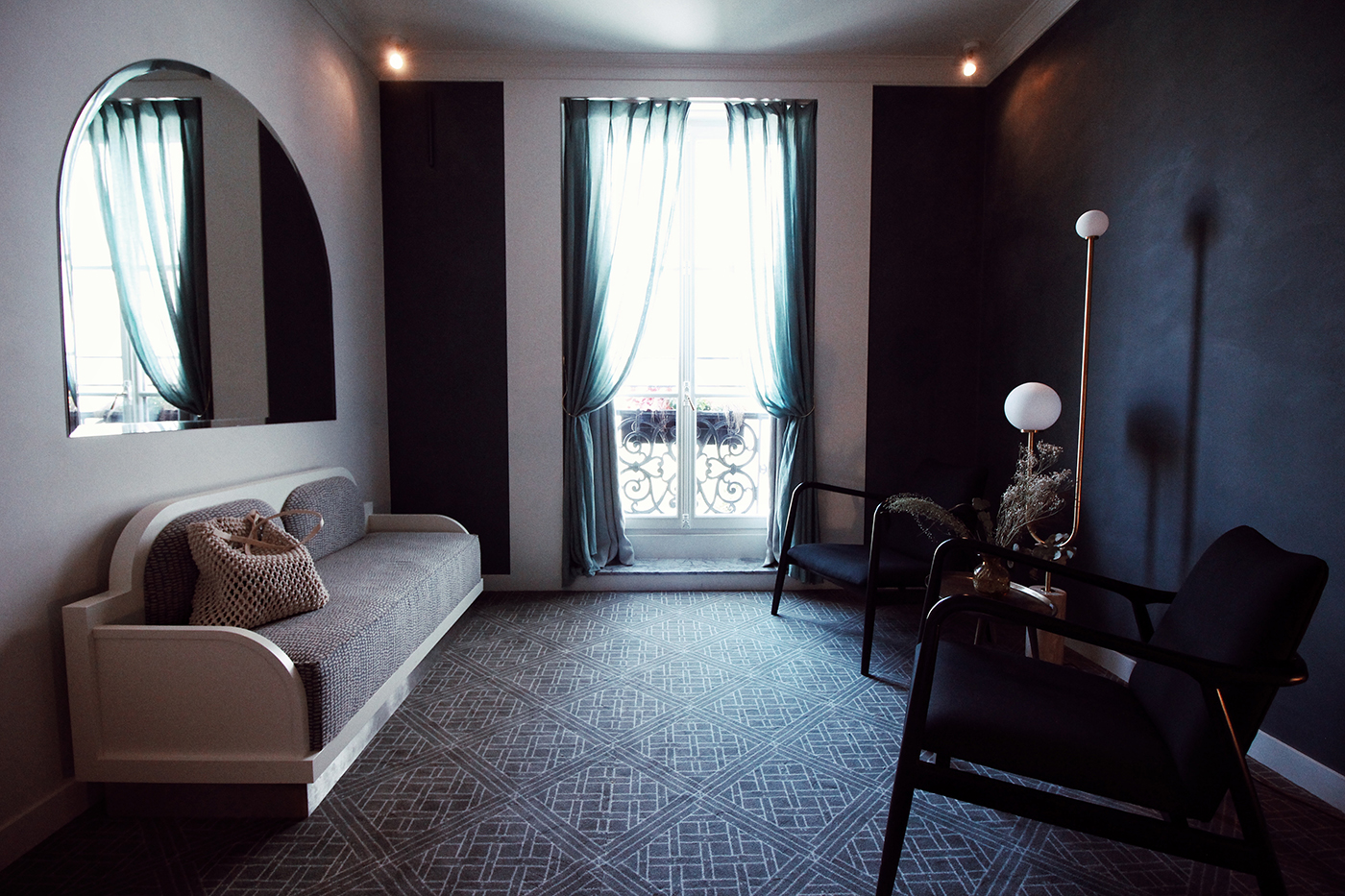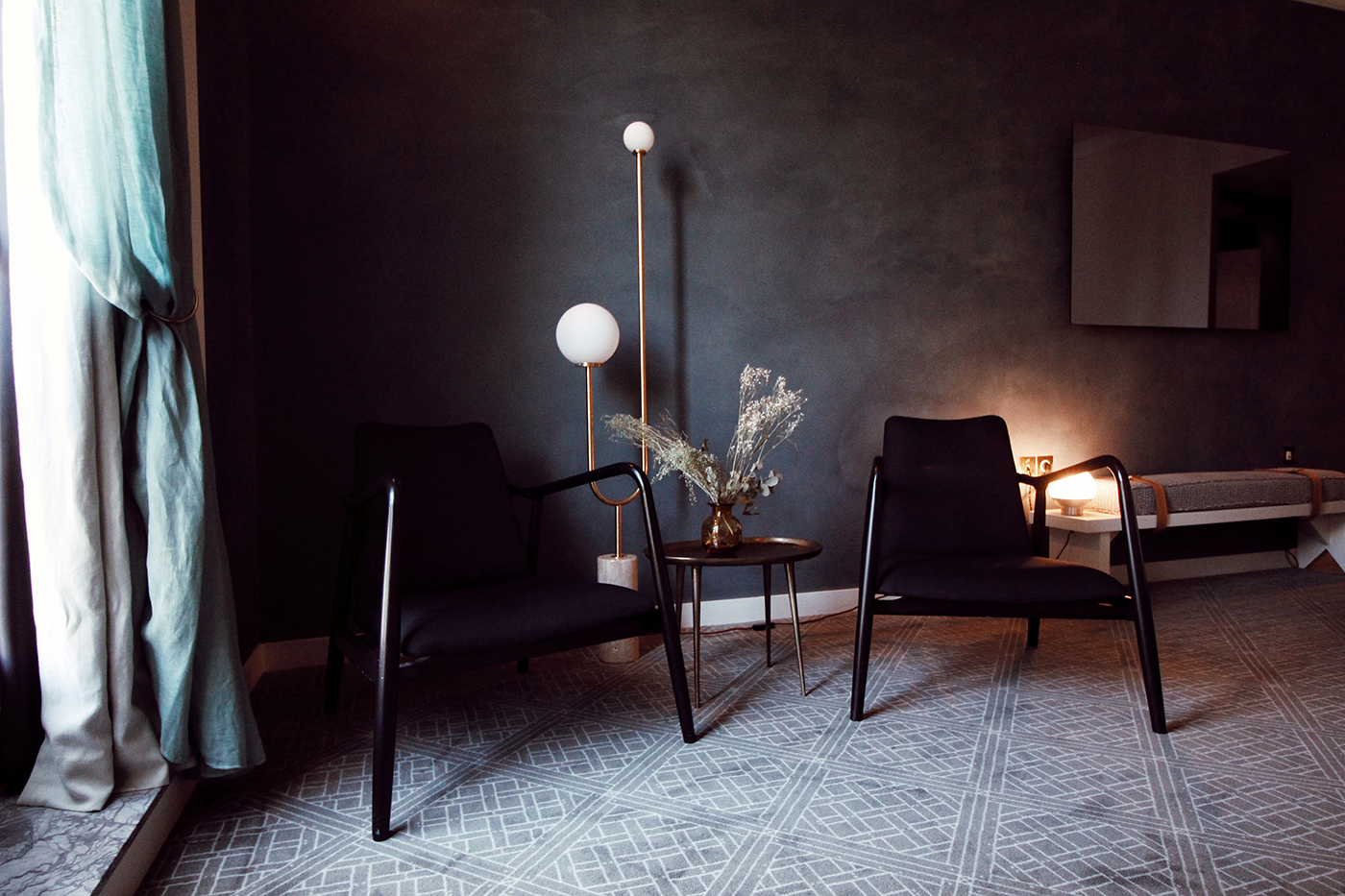 The bathroom has a his-and-hers sink which is a life saver when two people have to get ready at the same time, which was our case every morning and evening. There are plenty of large and small mirrors against the wall over the sinks.  Rest assured, you won't be fighting with the other person to apply your makeup or shave your beard when time is ticking. Our junior suite only had a shower so if you are someone who loves a bubble bath, ask for a room with a bath tub before booking.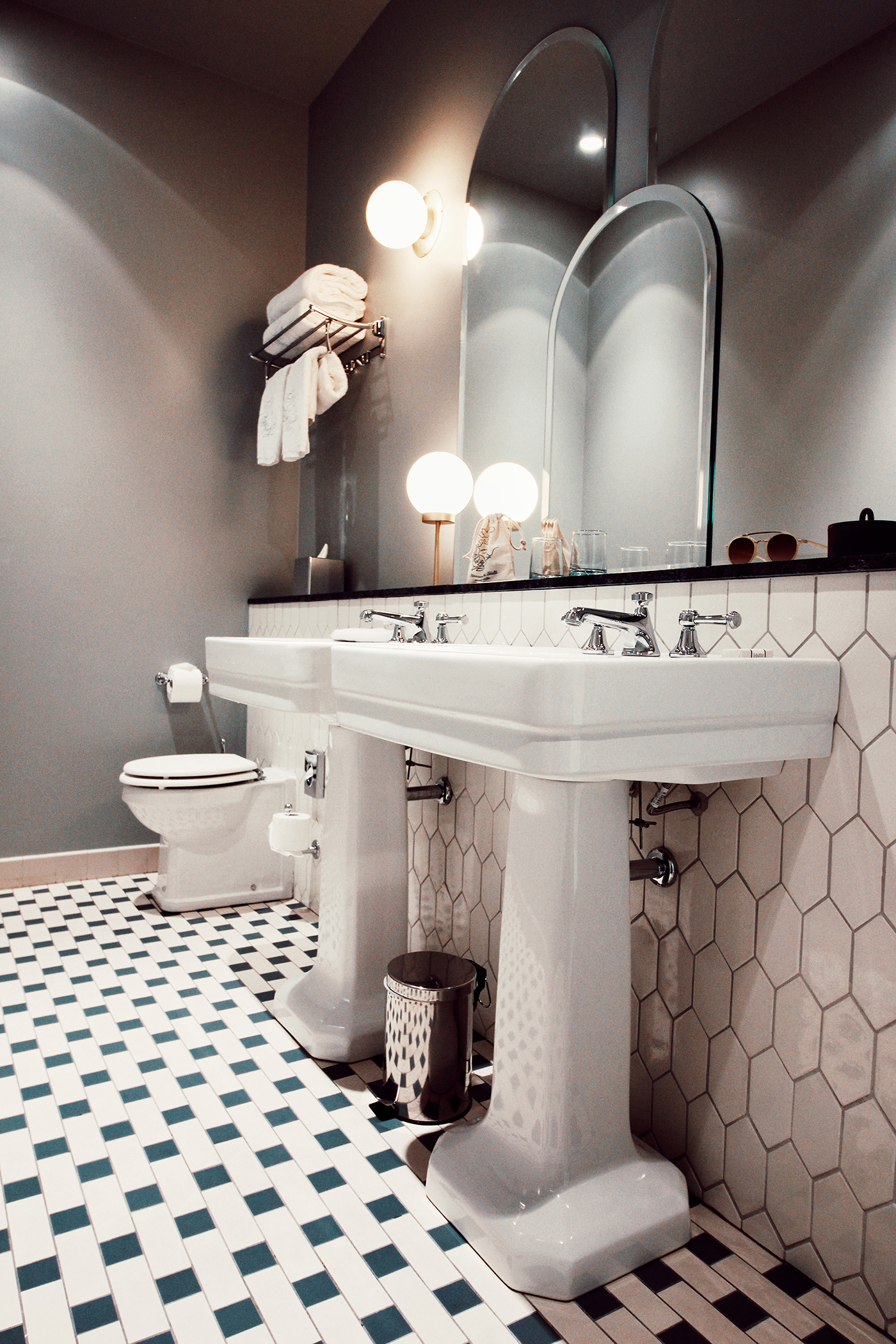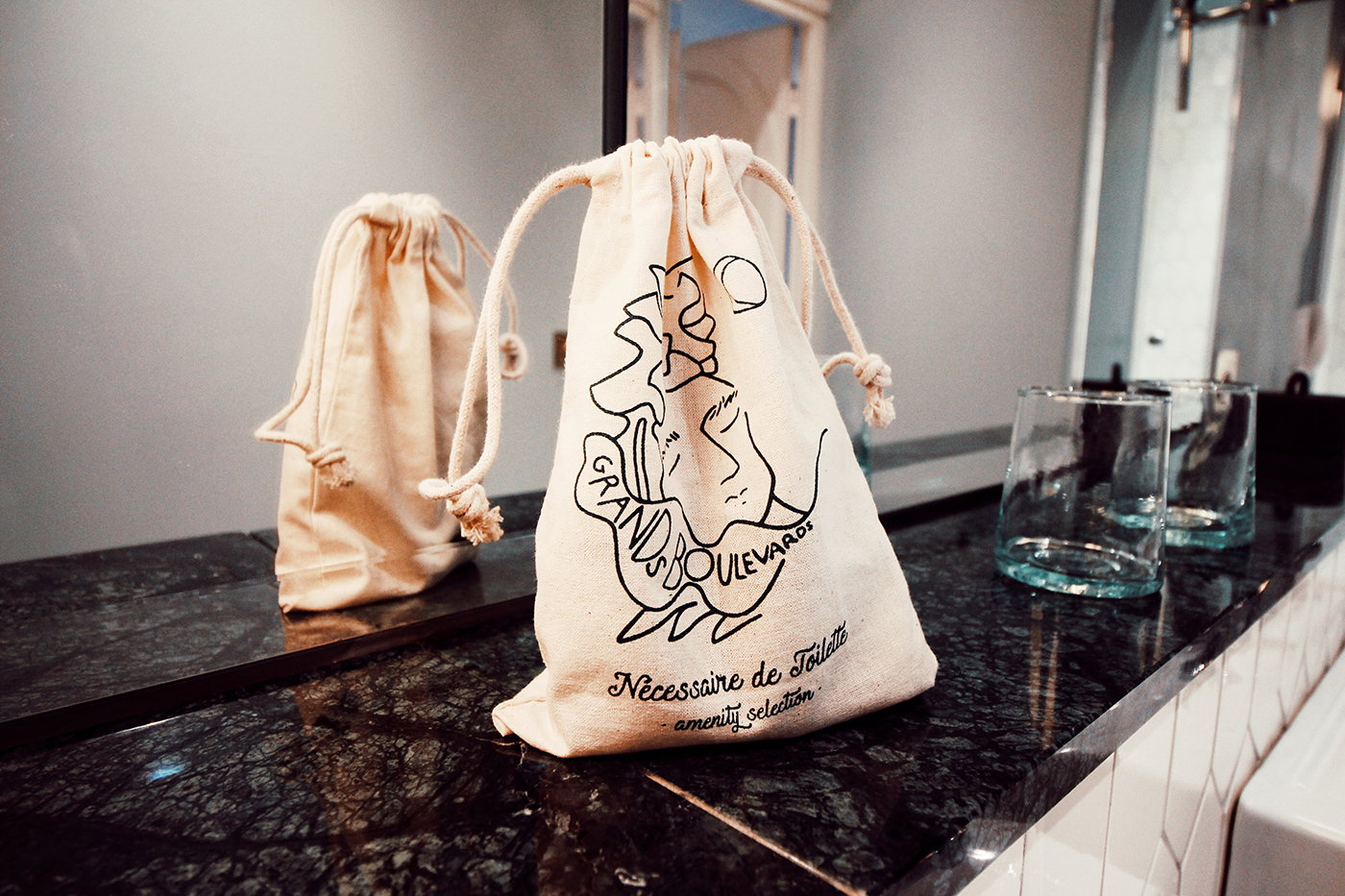 Hotel des Grands Boulevards has a lovely rooftop cocktail bar, something which you would normally expect from the big, old-school hotel chains.  In a place like Paris, I am sure rooftop bars are hard to come by, so this is a lovely addition for guests. Drinks at the bar come courtesy of the Experimental Cocktail Cub, who are a group of mixologist that make some of the most original cocktails out there. Mine was a sherry blend.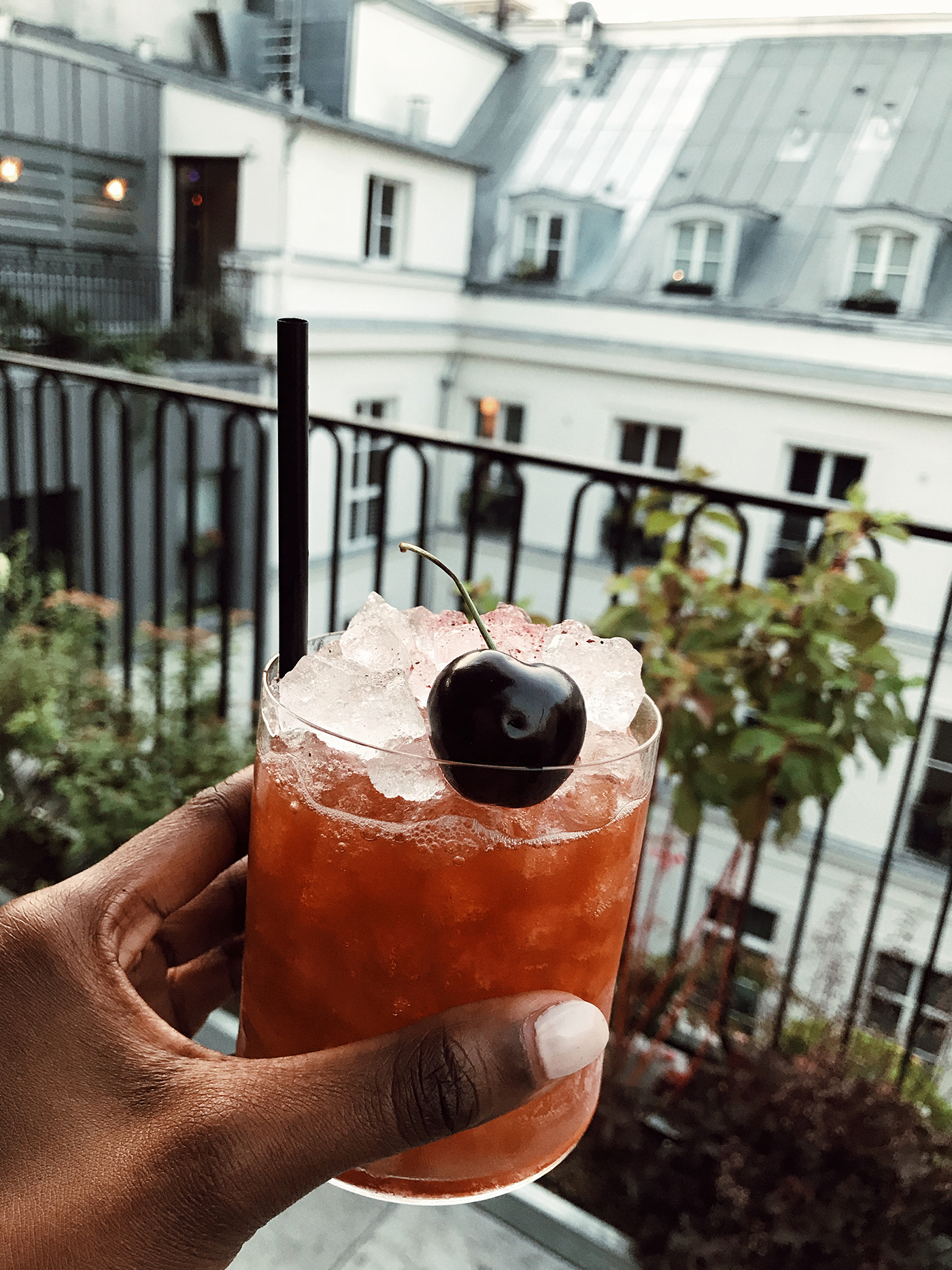 Hotel des Grands Boulevards offers a Continental buffet breakfast (22€ per person) which you can have downstairs in the Grand restaurant, set in and around the hotel's courtyard. We had ours upstairs in our room, while getting ready, at no additional cost for room delivery. How cool is that ?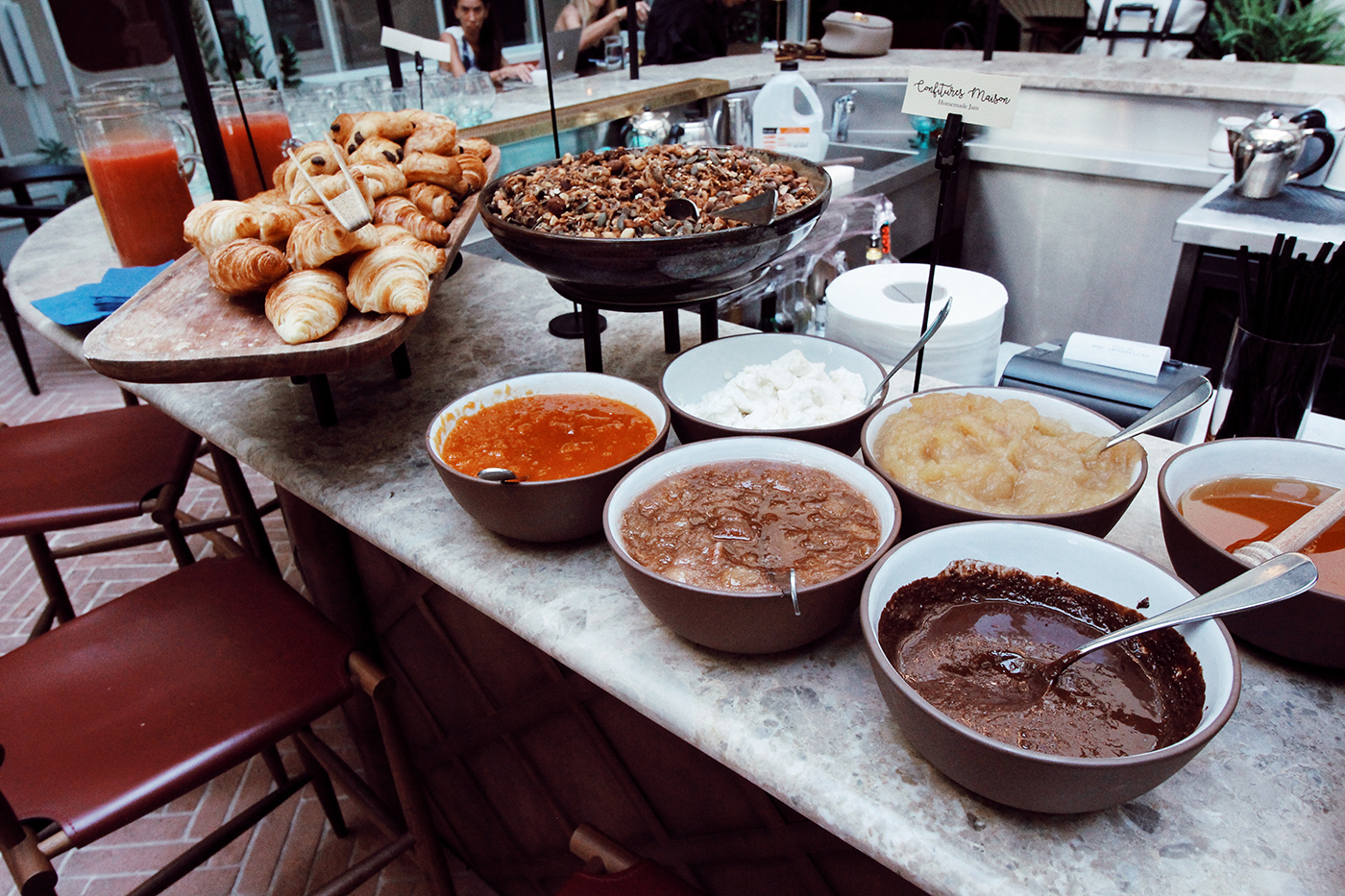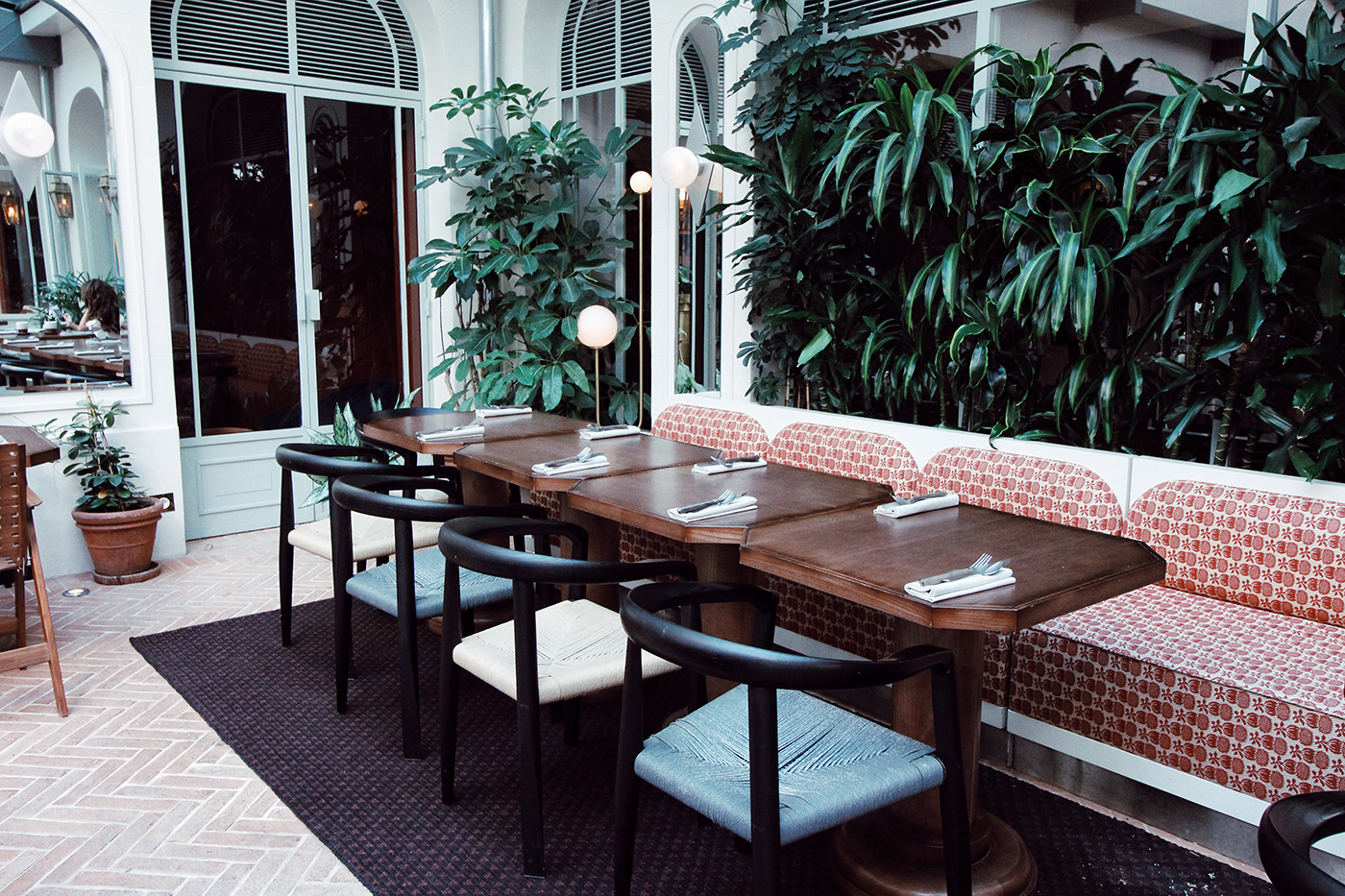 We finished off with some lattes downstairs in the courtyard restaurant on our last morning in Paris. The young and bilingual staff at the hotel were absolutely amazing. We even had one member of staff help us with photos for our Instagram, which in today's age of social media, is a lovely addition to any hotel's hospitality !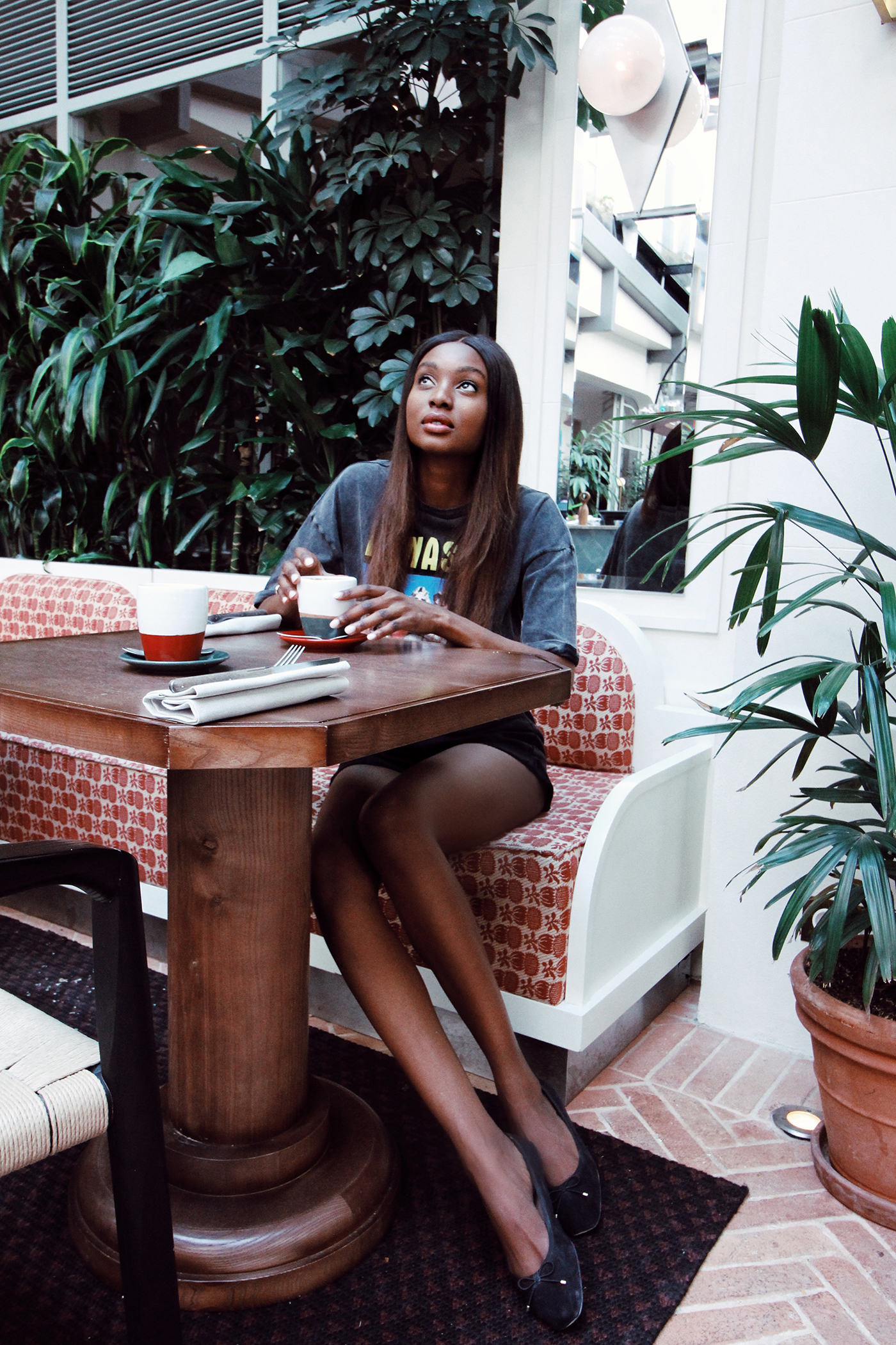 Book a Stay at Hotel des Grands Boulevard 
17 Boulevard Poissonniere
Paris
75002
France