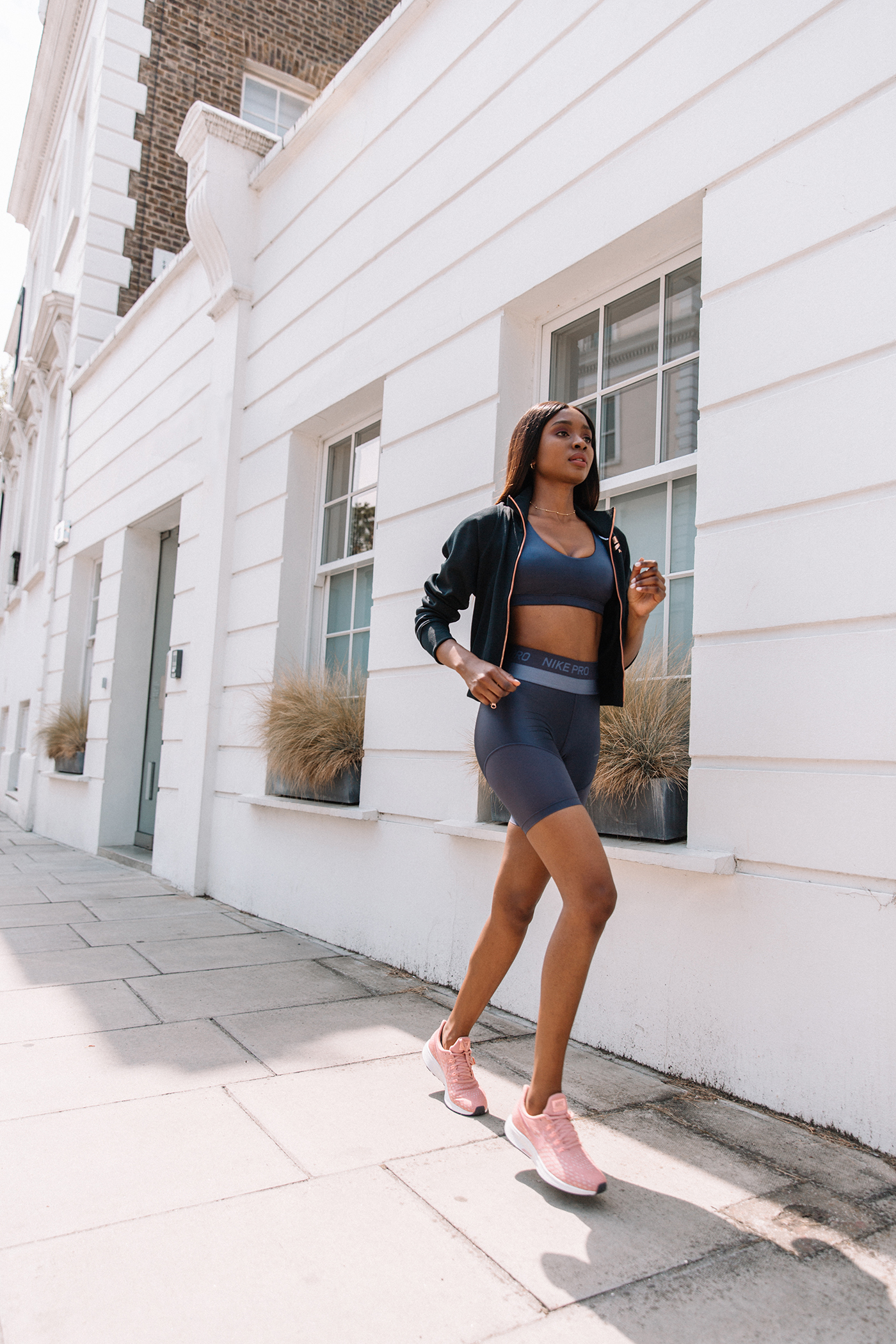 London is a busy city which can be stressful to live in, at times. The best way to cope with stress in a fast-paced environment is to relax. Another way, which I prefer, is to hit the road running. The best way to escape the chaos of London is to put on a pair of my Nike Pegasus 35 sneakers and head towards the park. If the park is not an option, I like to find quiet residential streets to run on. Running is the best therapy for the fast-paced life I live. It is one of the few comforts that I have in my life.
Speaking of comfort, when it comes to running, I have to be comfortable. As a runner, I have, in the past, injured a knee or two. My right knee, particularly, has suffered more. This  has made me very selective of the type of running shoe that I wear. Anything too light and not cushioned isn't for me. This is why I love the Nike Pegasus 35 running shoe because it not only has cushioning under the sole of my foot but the top of my foot also feels locked it. Would it be weird to say that my foot feels like it is protected by a built-in air bag? With these running shoes, I don't feel the impact as much when I hit the ground or a pavement with each step.
I also feel secure wearing my Indy Shine light support bra without the need to put on t-shirt over it. The Hypercool training shorts give my thighs a nice shape without leaving me feeling sweaty in this summer heat. If you are conscious about skin-hugging tights, opt for a pair of loose running shorts from the Metallic Sheen Collection.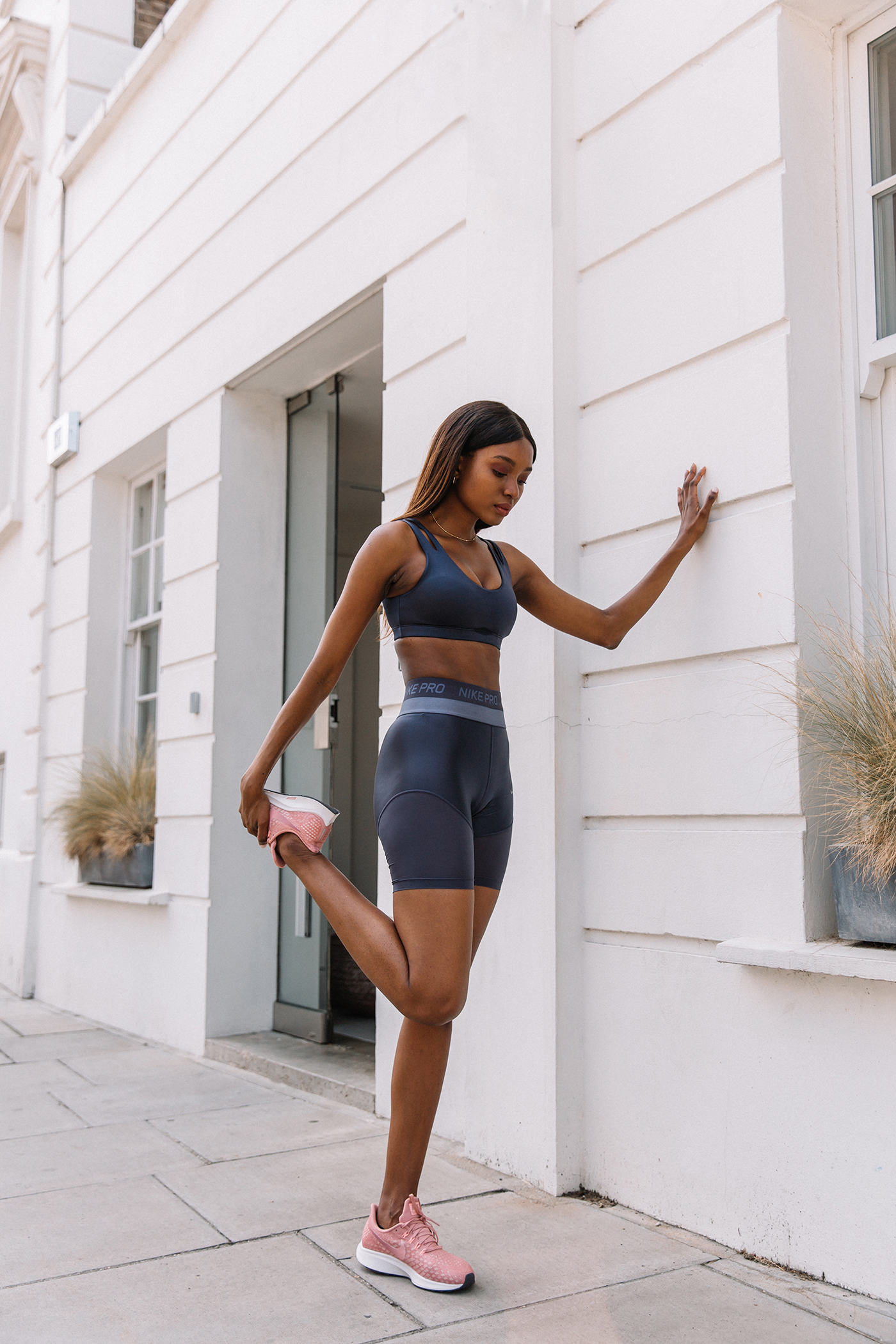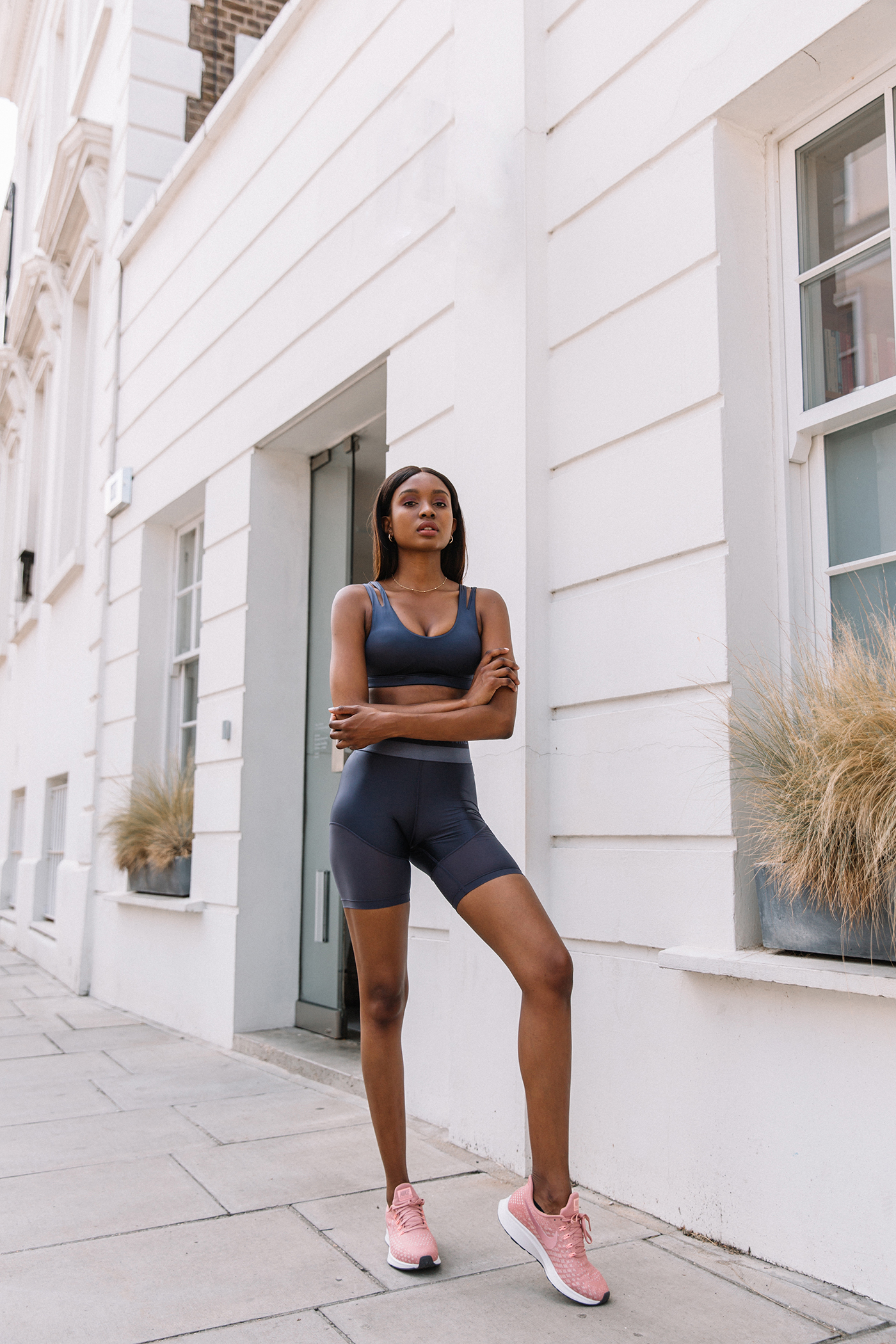 Some days I like to switch up my look and match my outfit with my Pegasus 35s. This is when I wear my Tailwind running tank in "Storm Pink"over my sports bra for a little colour coordination. Sportswear, over the years, has become more than clothes you sweat in and chuck in the washing machine. People, myself included, want to look good when they work out. Call it vanity or call it living in a fashion-forward (and fast paced) city like London, but sometimes I just want my running look to be on fleek !
SHOP THE LOOK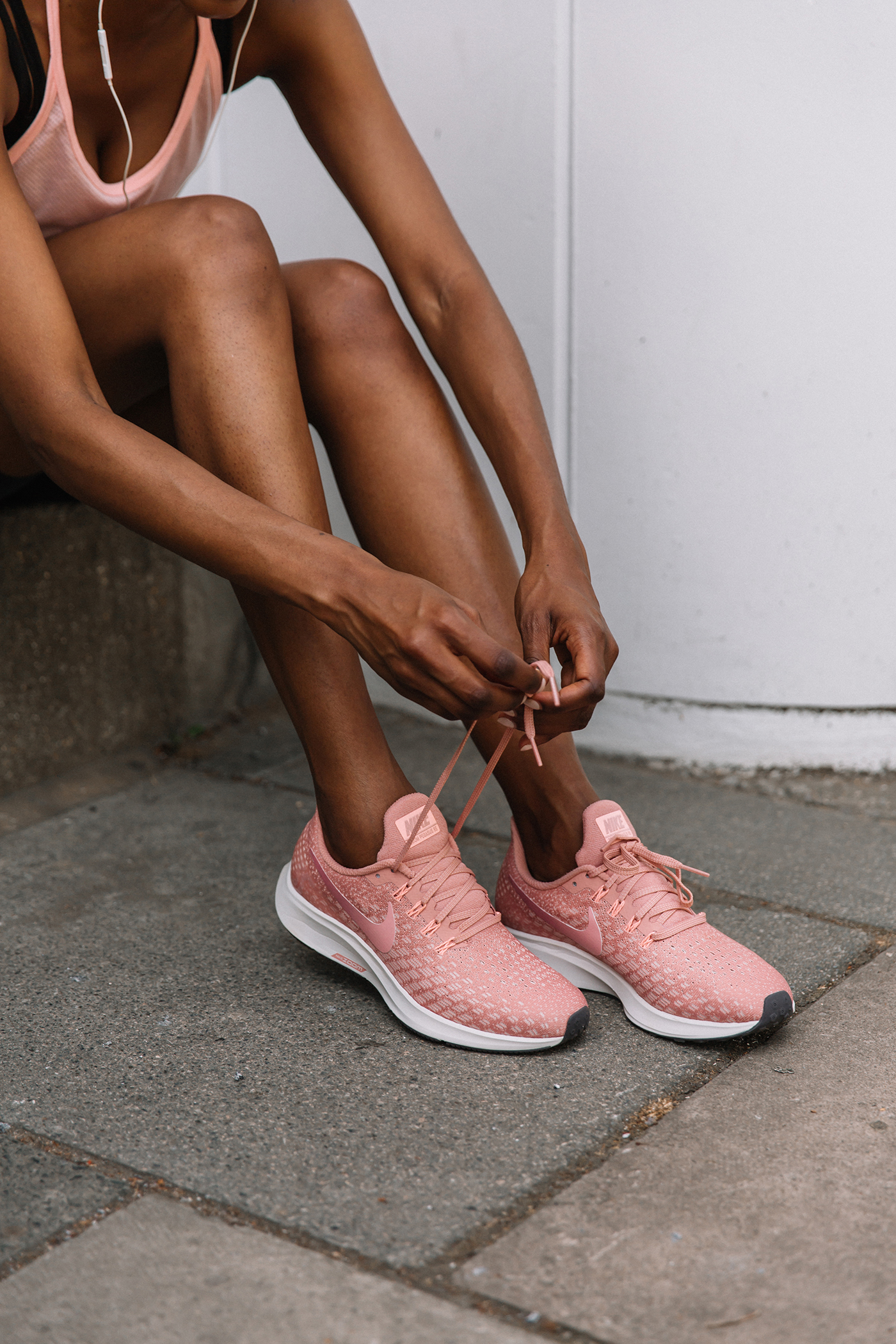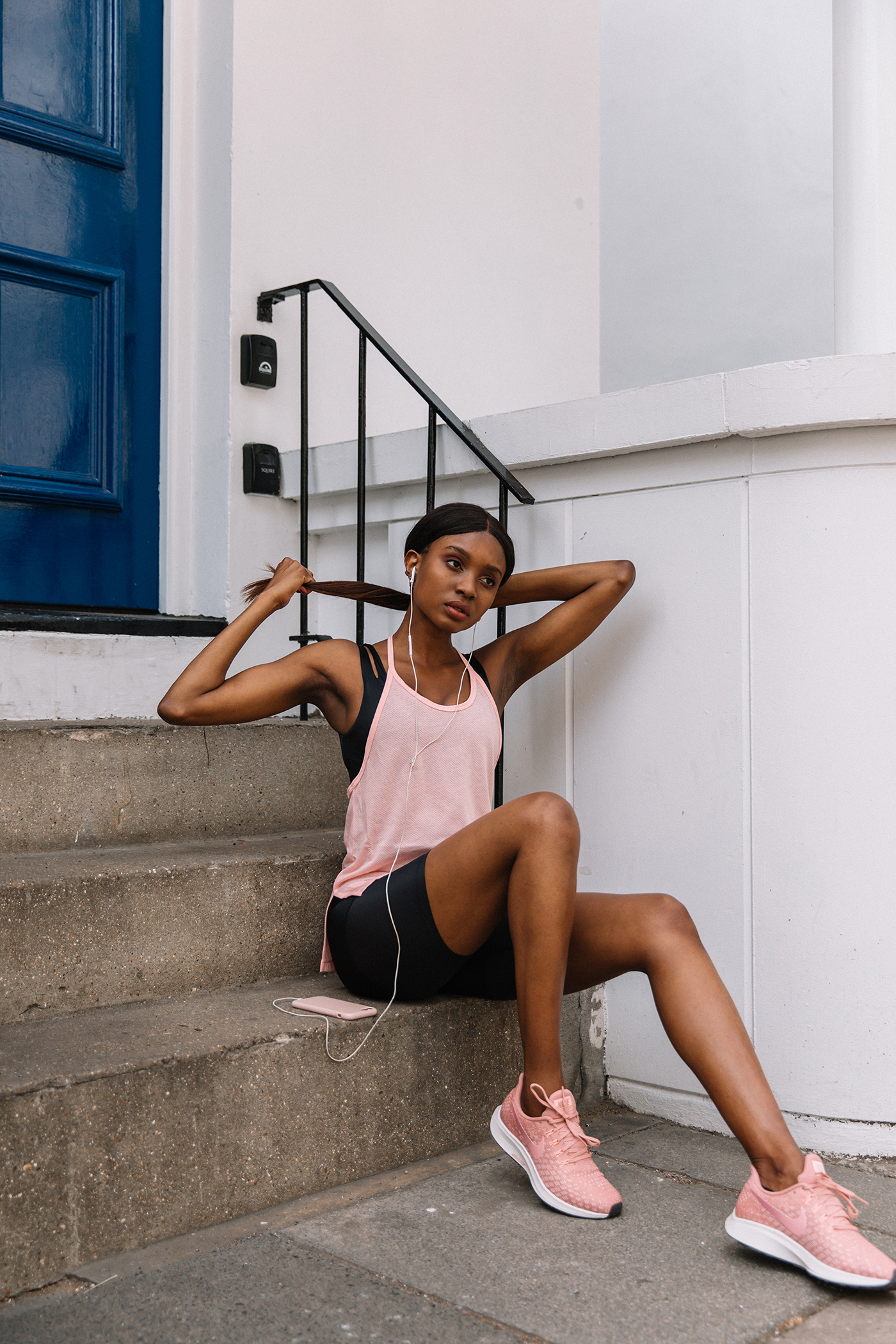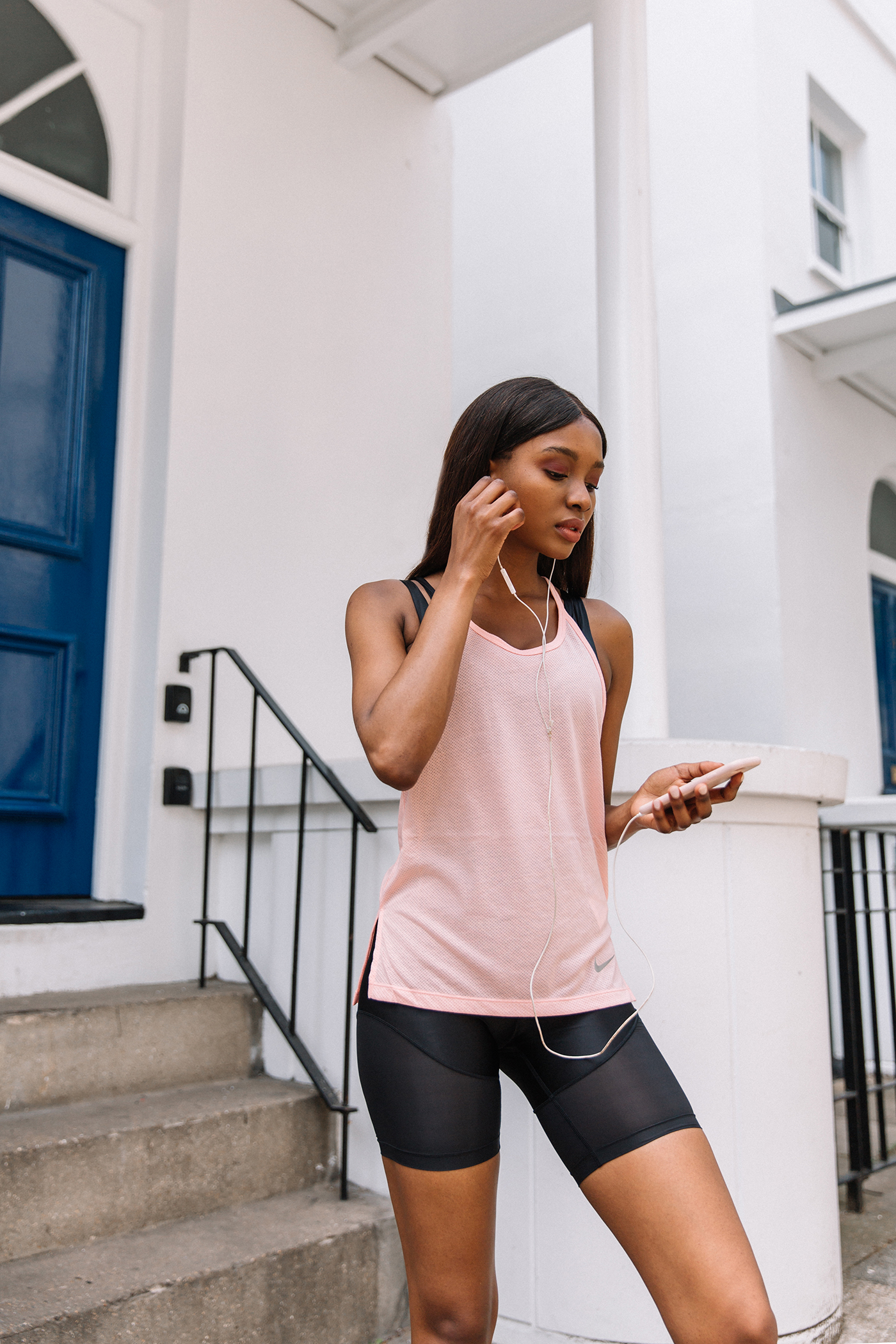 It's so important to stay fit physically and mentally. When you work out often, in my case running, you are not only maintaining a healthy body but also a healthy mind. Living in cities like London which demand so much of your time and energy can leave you feeling anxious. This city is already expensive as it is, so treating yourself shouldn't be. With all the amazing parks London has, forget about your gym membership this summer, at least. Grab a pair of sneakers, put on your running playlist and hit the road !