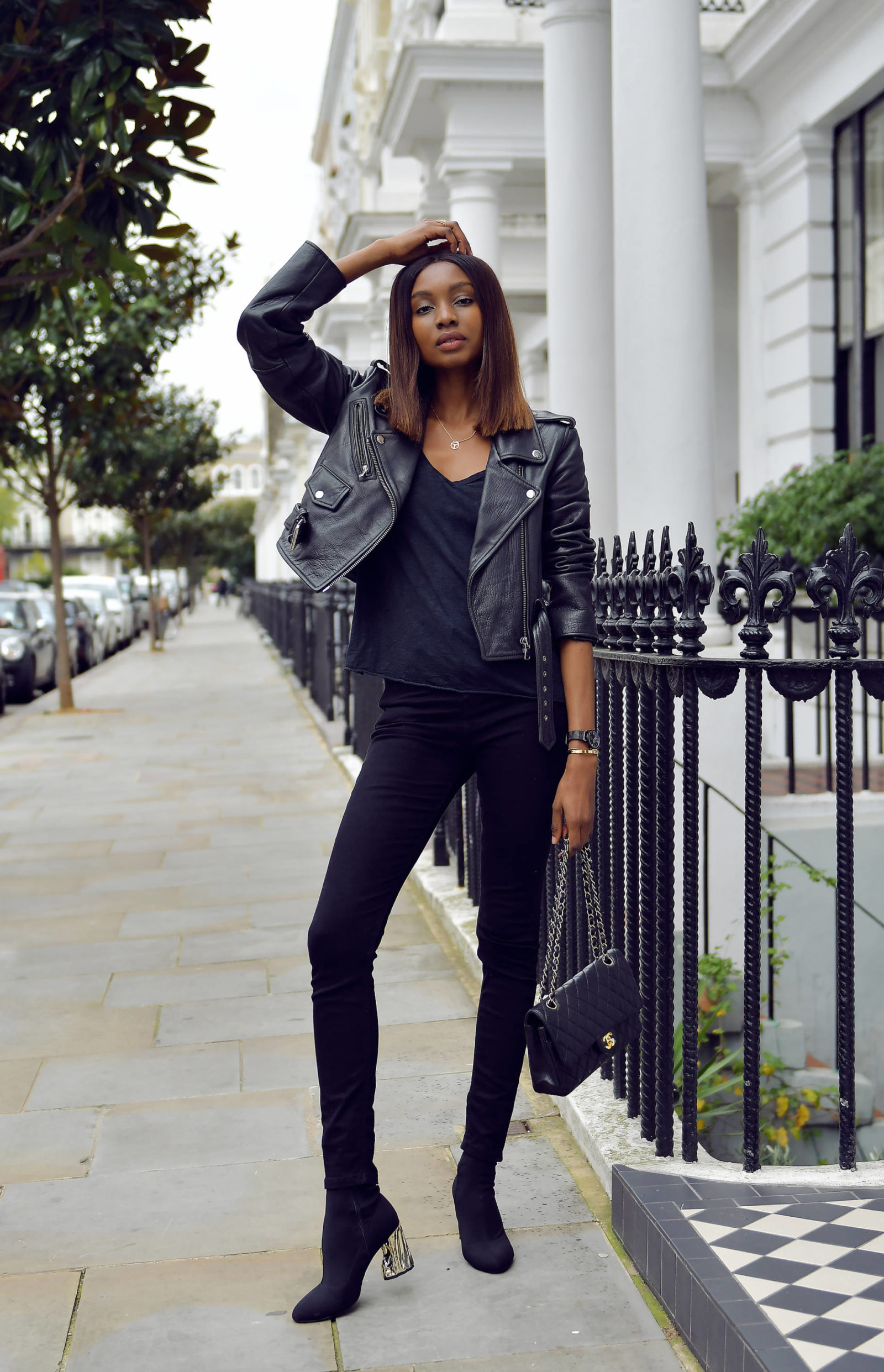 Contrary to how I am dressed in these photos, I am starting to realise, as time goes by and certain changes are happening in my life, that I want to celebrate a brighter, more feminine side of me. I love wearing head-to-toe black and accessorising my looks with jewellery but I think now, more than ever, I want to go back to exploring the girlier side of me.
Maybe it's my new apartment that is bringing that out in me, or all these engagements and weddings happening to friends around me, either way, I feel like it is time I changed up my wardrobe. I love black, cream and camel tones but I'm craving dusty pinks, peach silks and burgundy hues. Pretty much, the only black item I will have left is my Chanel bag!
But I am ready to celebrate this change by also adding more jewellery to my ever-expanding closet. One of those brands I am happy to finally have is Thomas Sabo.  I've had my eye on them since they opened up a store on South Molton street – a regular side street I love to take when going into Mayfair from Bond Street station.  Their Glam & Soul collection is my favourite. I just love my triangular stackable rings, which have become my go-to for meetings during the week.
I'm putting together a video on my closet and jewellery storage which will soon be on my Youtube channel. I will have a lovely section for my watches, rings, and necklaces,  which will be a step up from my previous jewellery box where everything got dumped in. So expect to see my Thomas Sabo pieces and other bits arranged in a more professional manner when I do the closet tour !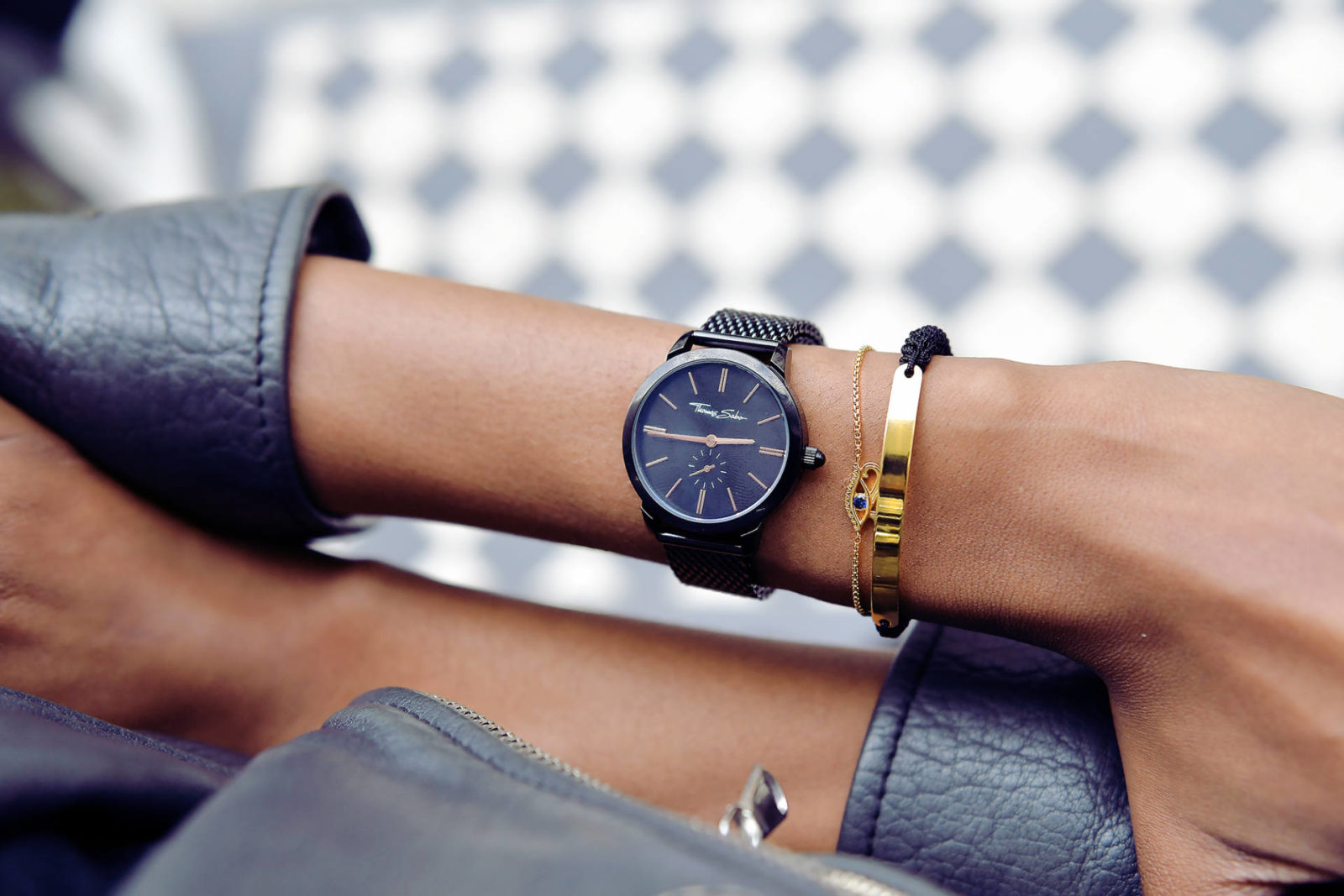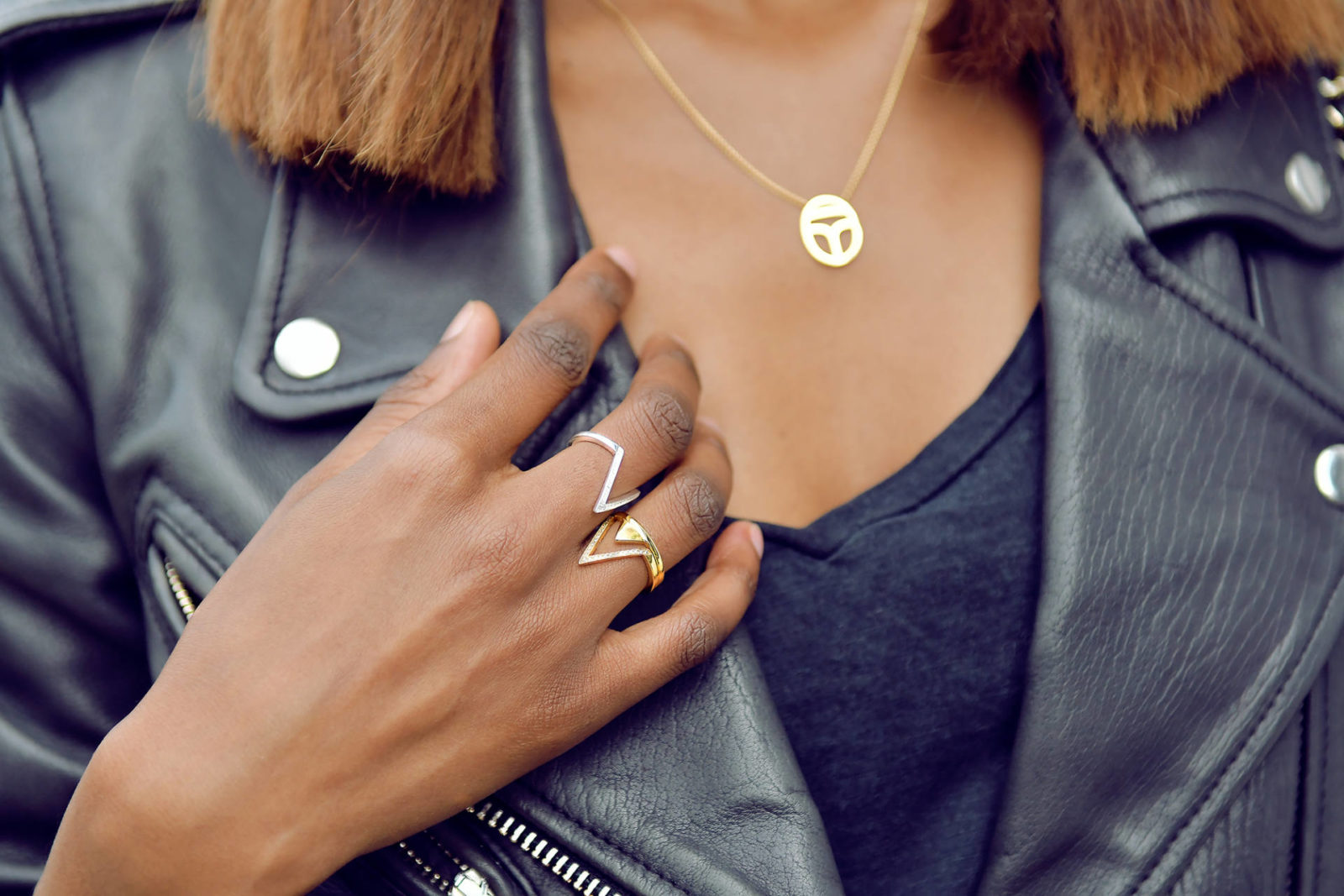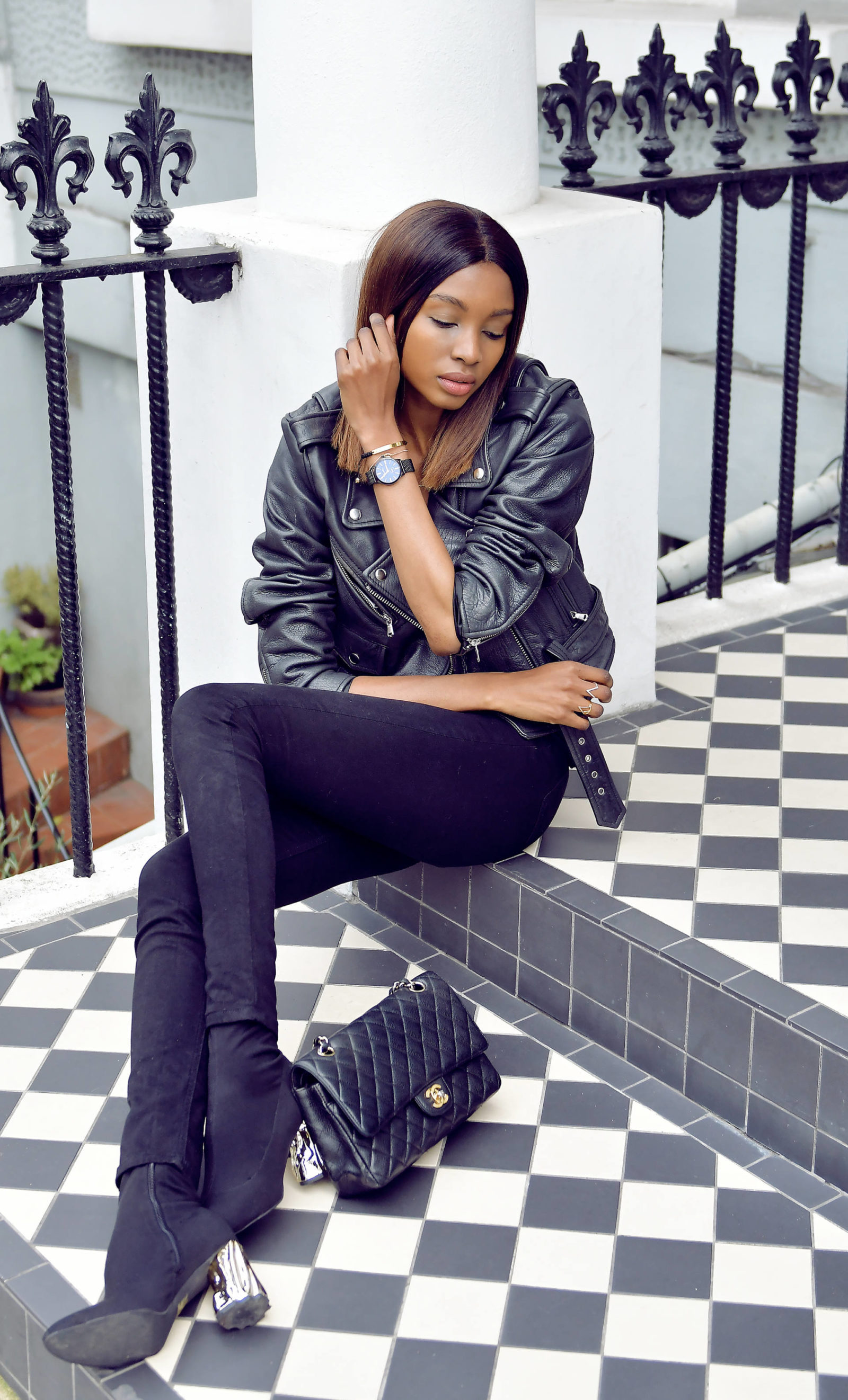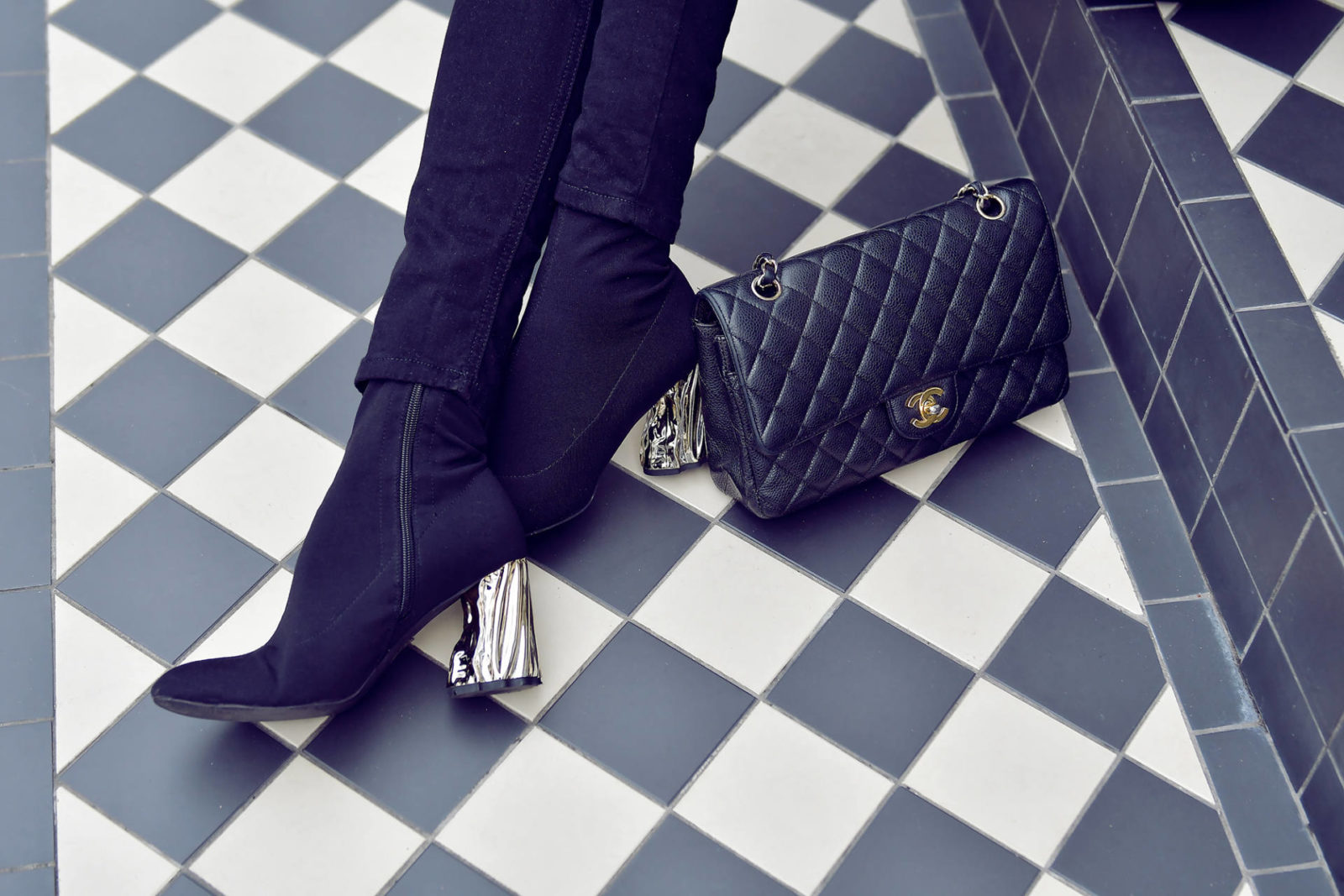 Asos jacket / Topshop jeans / Boots / Chanel bag / Thomas Sabo jewellery
* Blog post in collaboration with Thomas Sabo
photos by David Nyanzi