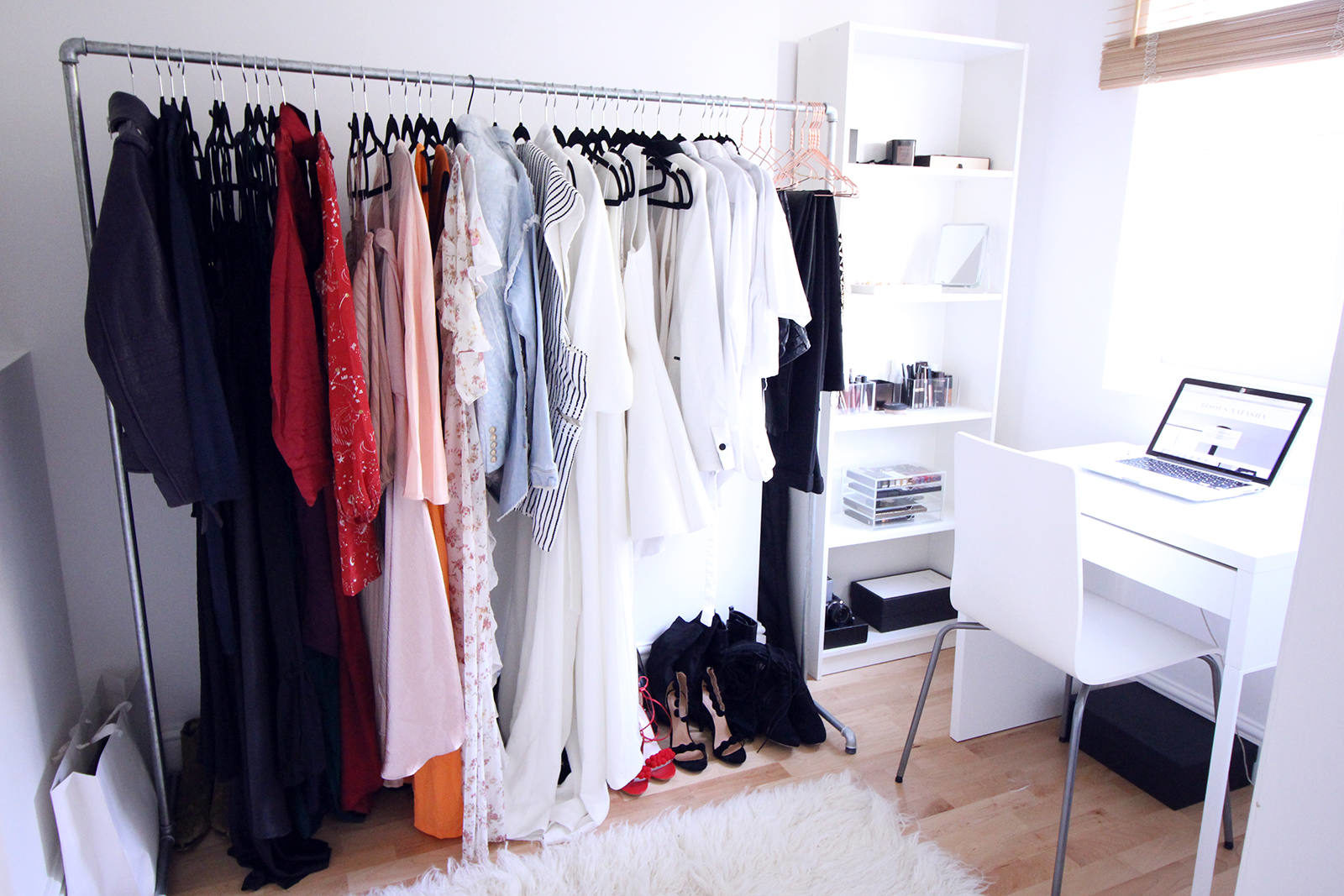 Welcome to my work space ! If you haven't already seen my closet tour on Youtube, make sure to go check it out but if you have and are looking to recreate a similar look to my space, here are some similar products to what I have that you can shop for your work or closet area.
The rug below is faux fur and I got it from John Lewis. It is quite thick and is great for any wooden floor area that may not have under floor heating.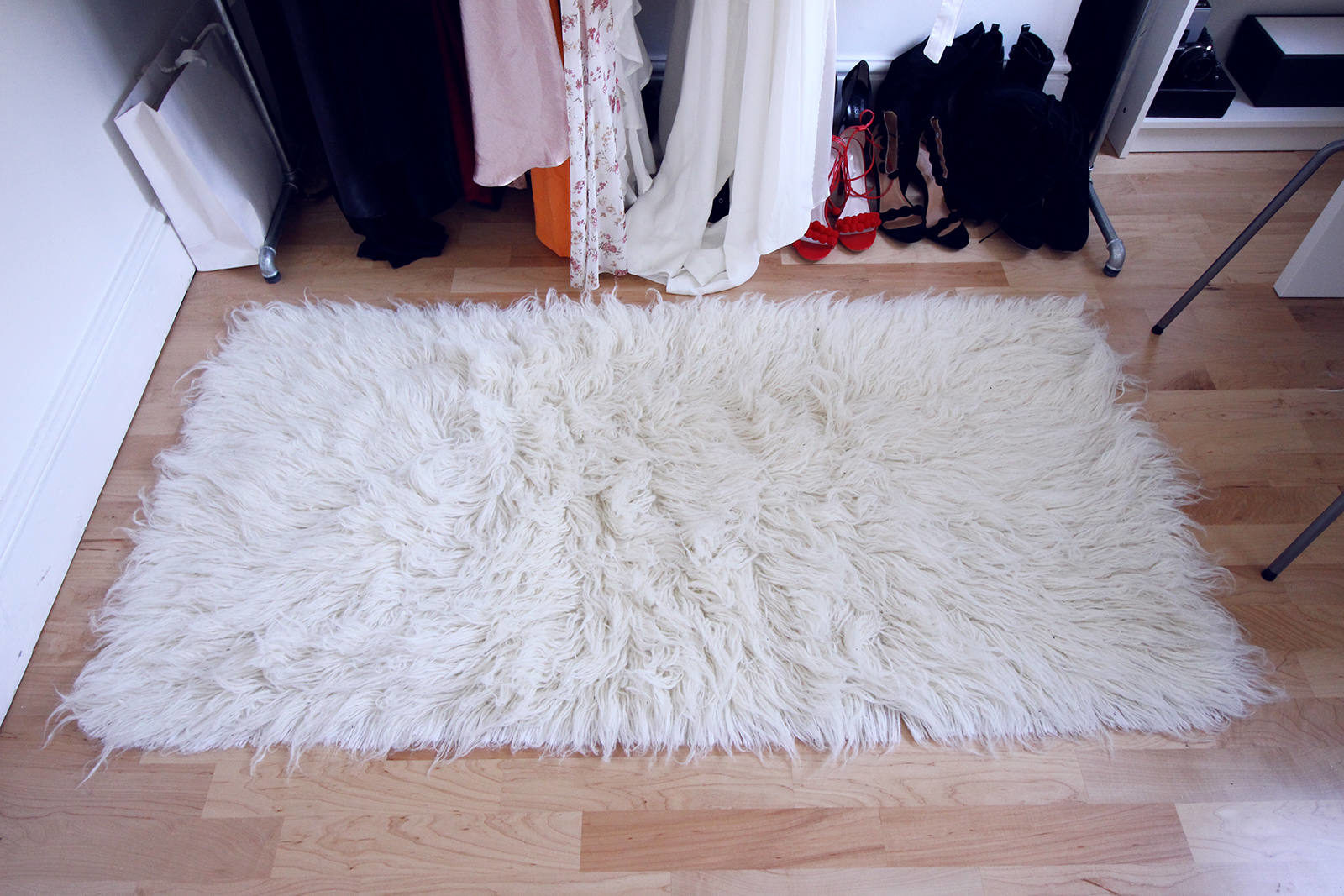 SHOP RUGS
As I mentioned in the closet tour video, I purchased this industrial clothing rail from Danish company Ziito. These are strong and sturdy and perfect for both a home or professional shop setup.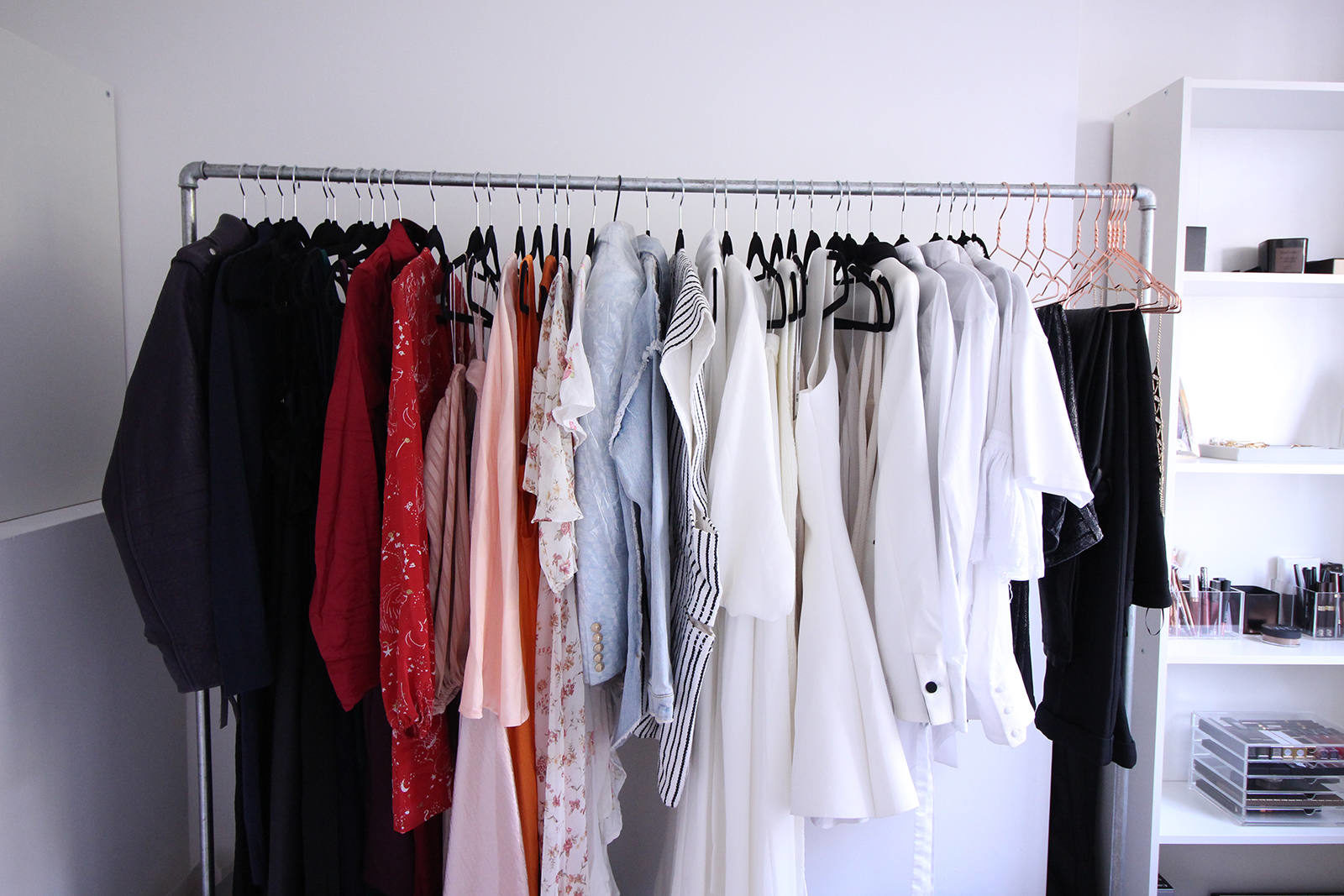 SHOP CLOTHING RAILS
My shoes are stored underneath my clothes for the moment, as I do not have that many pairs, but as time passes and I acquire more, I may have to acquire some type of shoe rack in order to stack them above one another.
SHOP POM POM HEELS
Towards the back of my closet, I have an area for my costume jewellery, flowers and pictures. The tray is from Zara and I use it to store costume jewellery. The framed quote was a print out from online, which I then stuck inside a picture frame. My flowers are artificial and are from John Lewis. As this is a closed space which I use for filming, I prefer to have long lasting flowers in the form of artificial ones.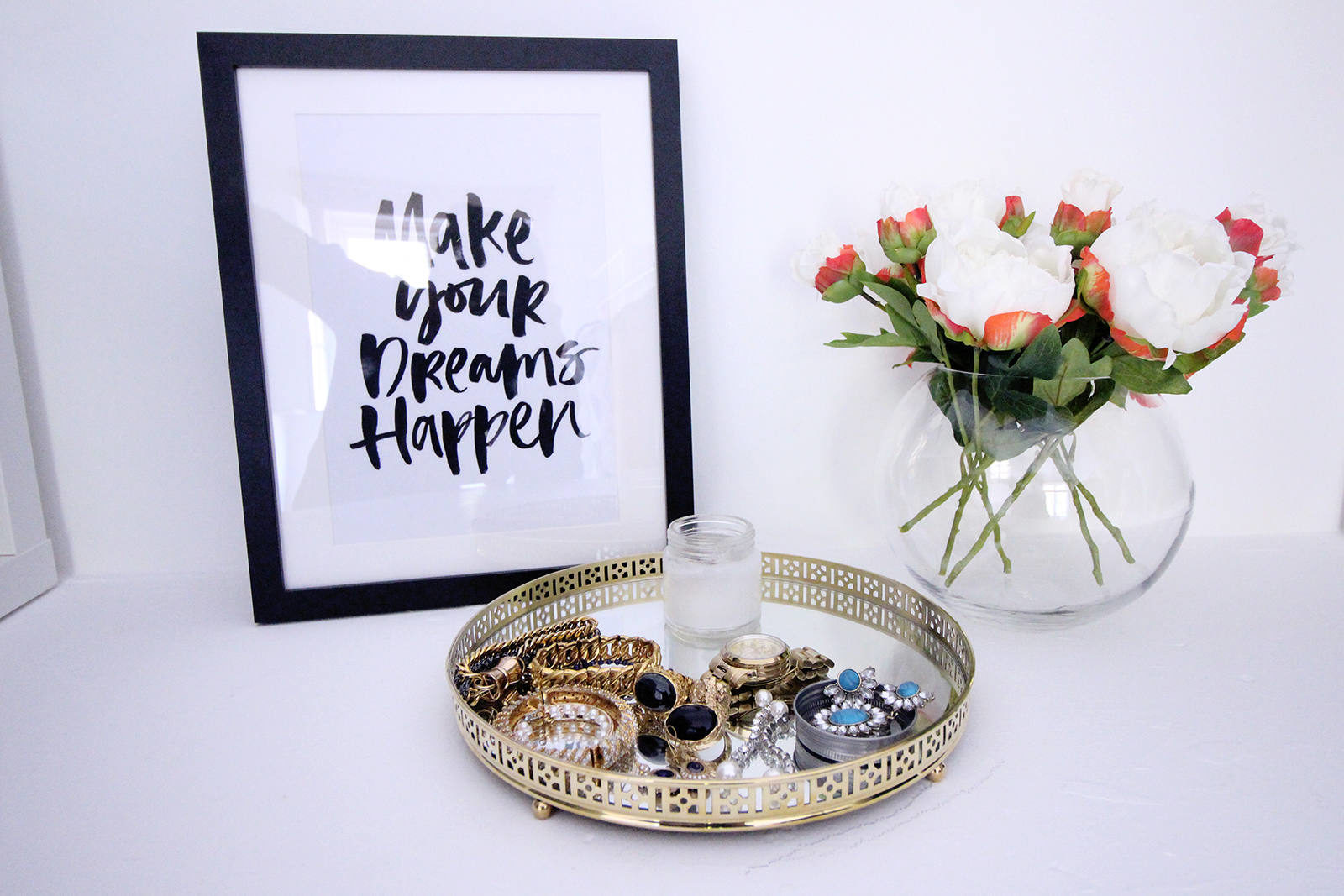 SHOP TRAYS & FLOWERS
On the right hand side of the flowers are my handbags and purses which I store inside this IKEA Kallax shelving unit. I have another one on the left which I use to store sunglasses, belts and other accessories.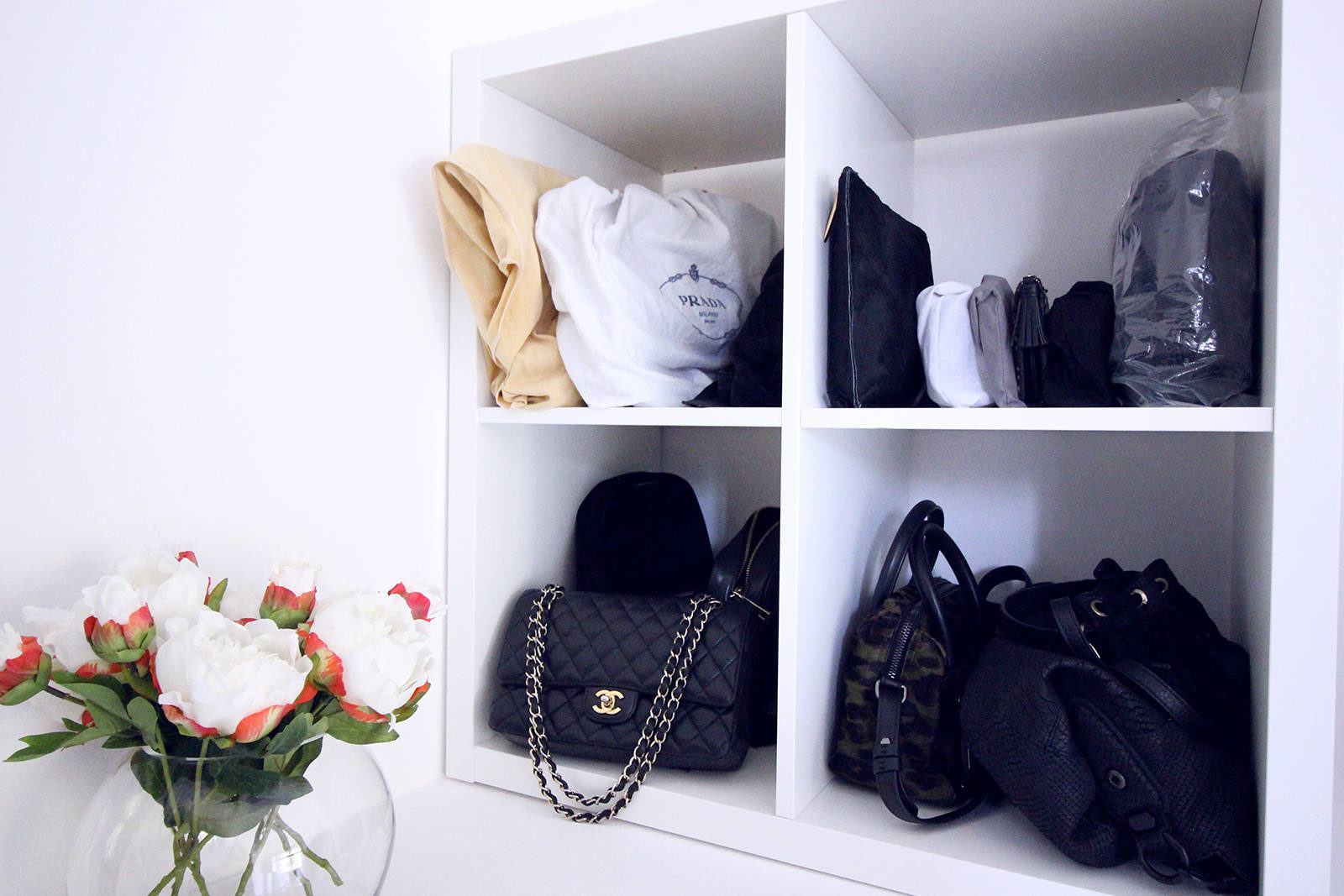 SHOP SHELVES
Facing the window, I do my work on my IKEA chair and desk which are also white. The table is just the right size, leaving enough space on either side of it. The chair is simple but I plan on getting a faux fur throw to put on it in order to make sitting for long periods of time more comfortable.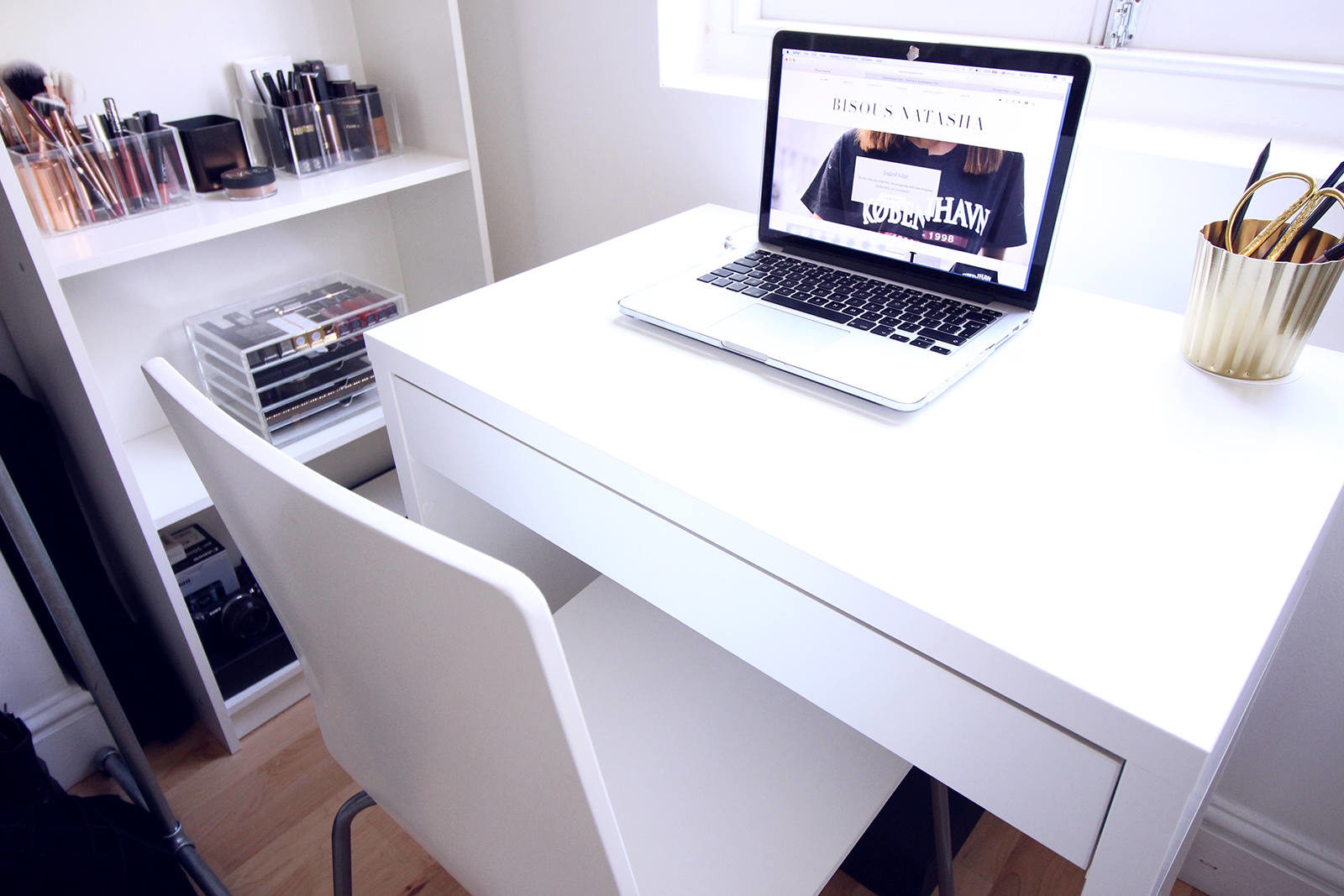 SHOP DESKS & CHAIRS
Immediately to the left of my desk is an IKEA book shelf I use to store a variety of objects, from my camera gear at the bottom, to my makeup and jewellery further up top. I store my makeup in acrylic storage boxes from Muji plus a candle holder for extra eyeshadows.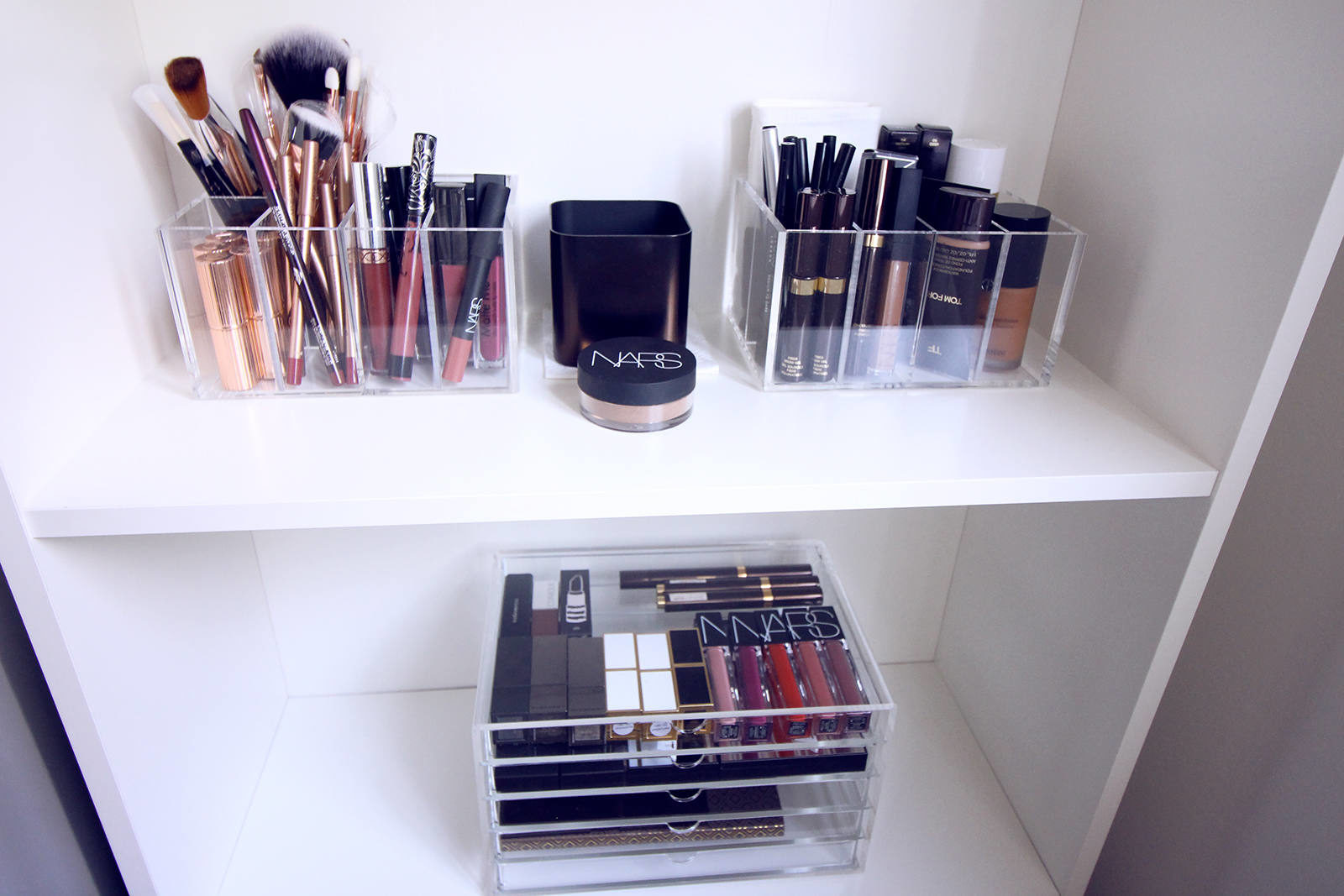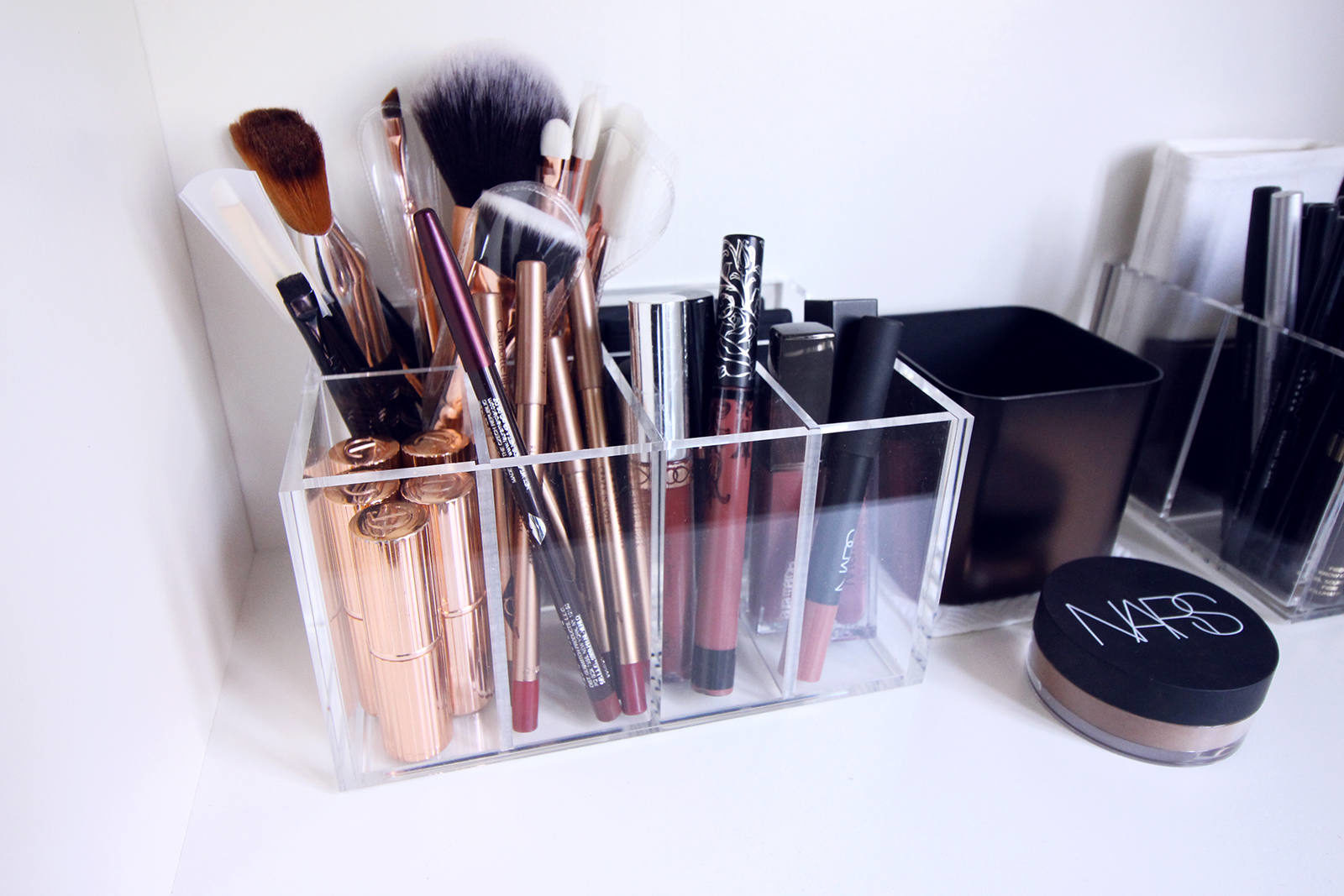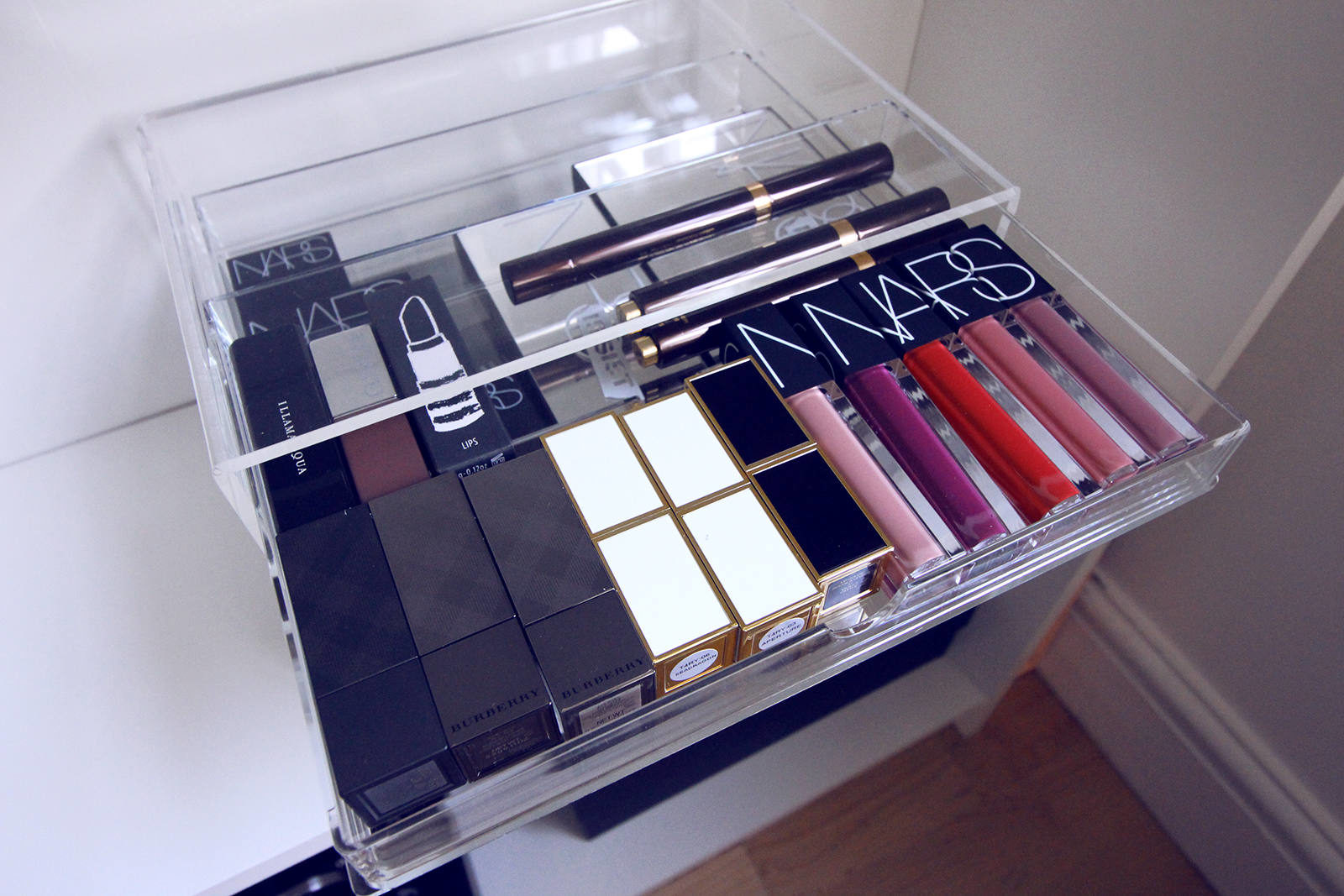 SHOP ACRYLIC STORAGE BOXES
As jewelry tends to be delicate and can scratch against surfaces, opt for padded jewellery trays like this one, also from Muji.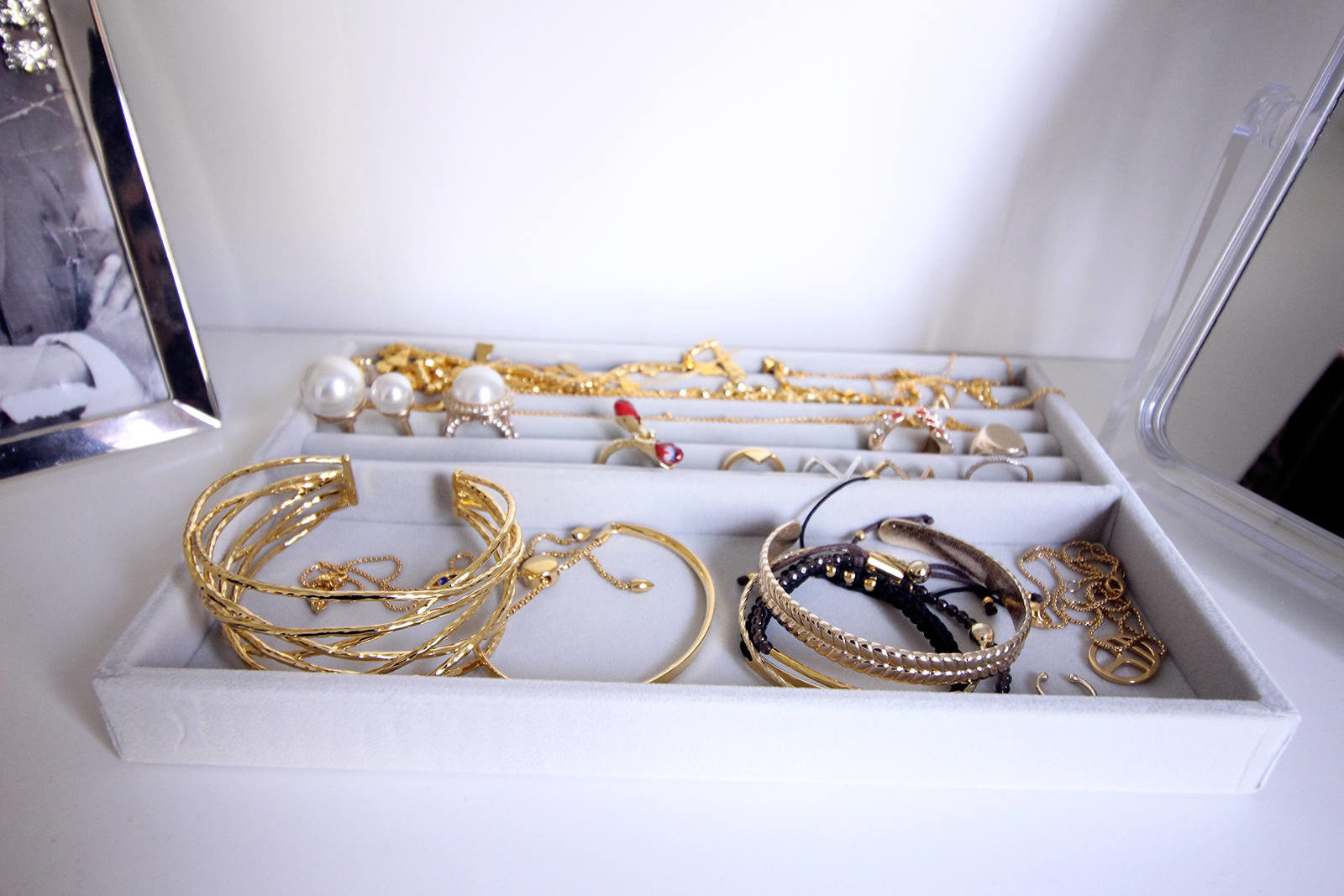 There you have it. This is where all my work happens plus all the amazing content I take time to create for you guys. I hope you liked the video tour of my closet on Youtube and make sure to subscribe to my channel for upcoming beauty videos !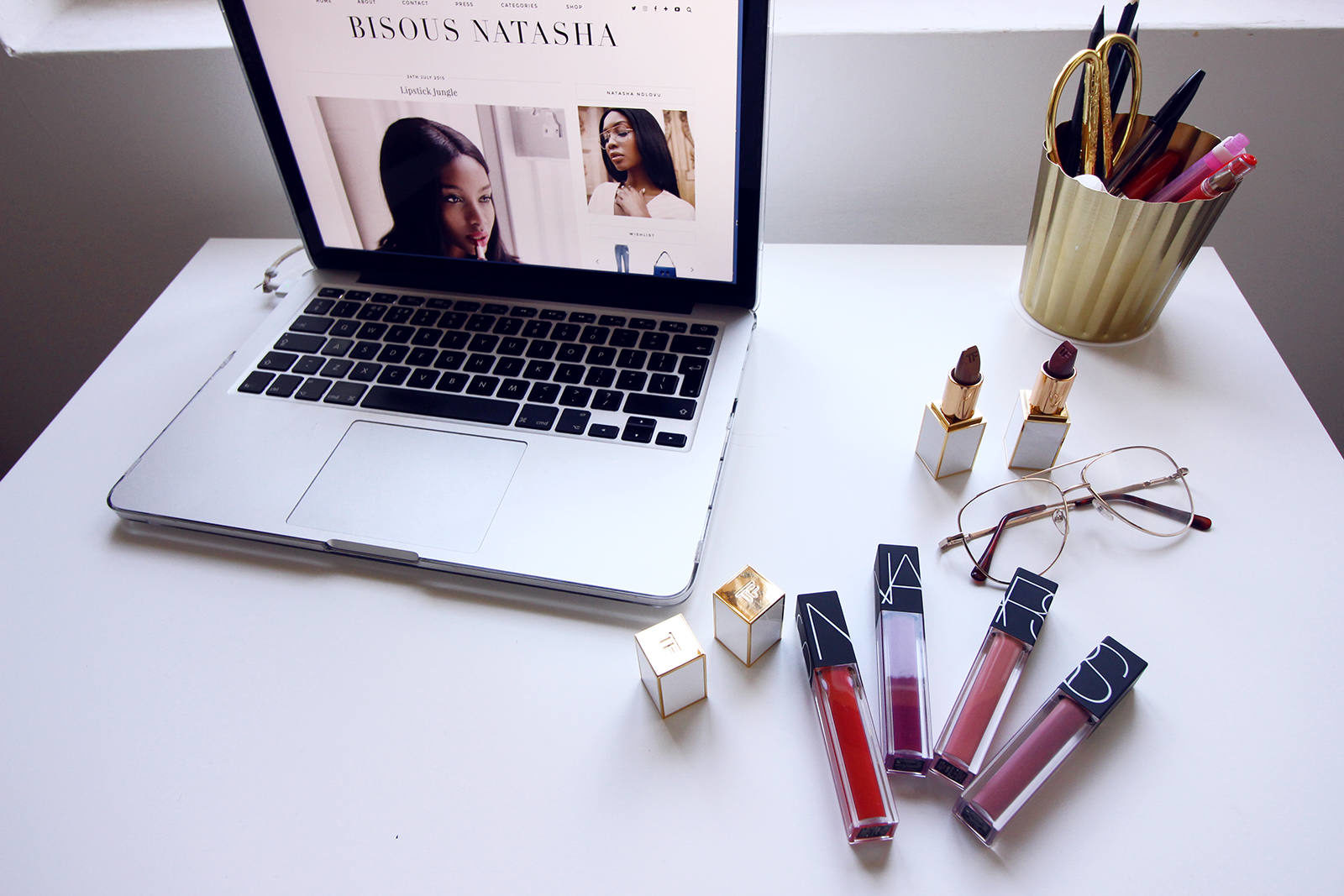 SHOP BEAUTY