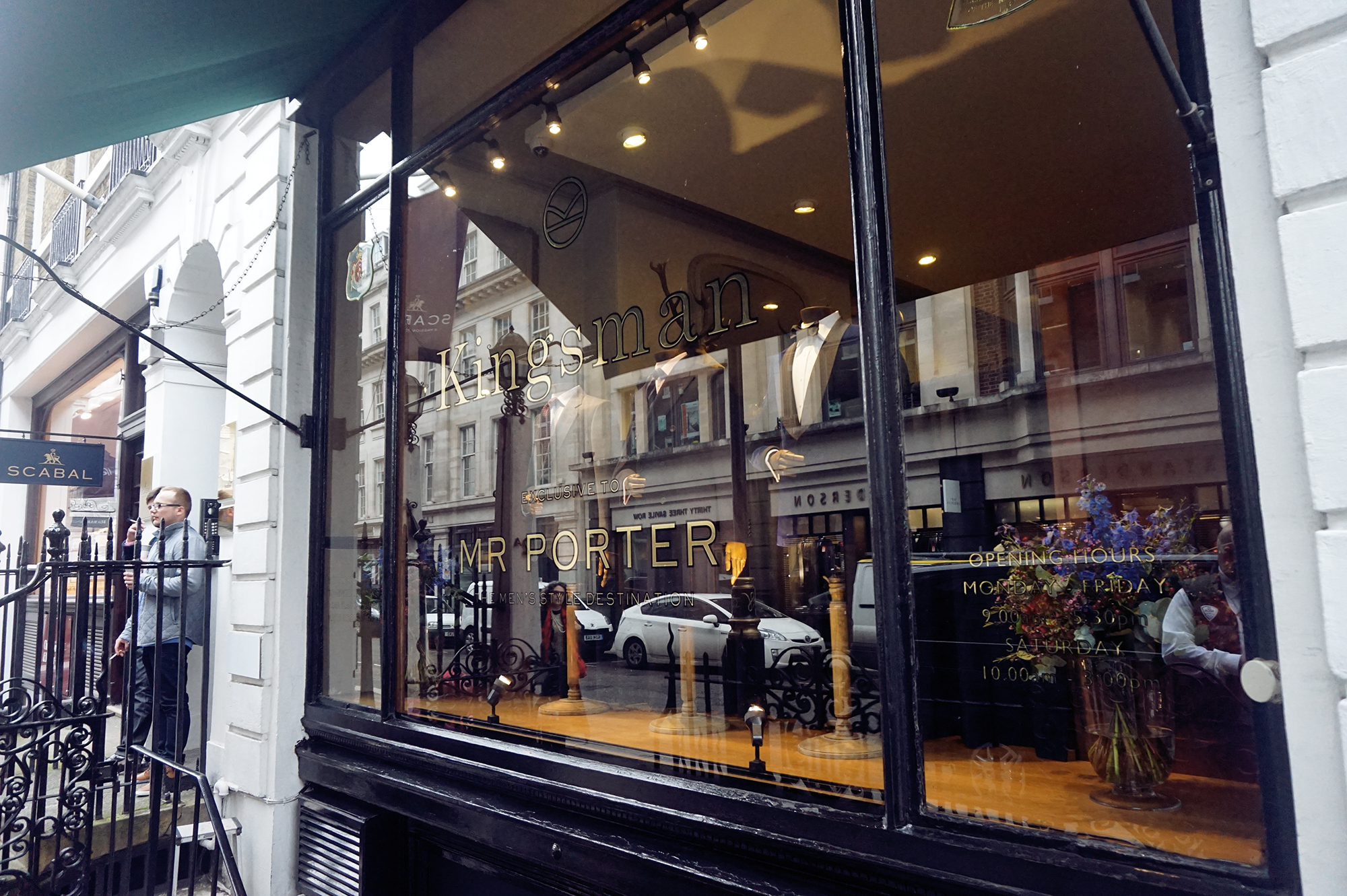 Do men shop online more than they do in stores ? I wouldn't know the answer to that question personally. I do, however, believe Mr. Porter has been a beneficial online shopping source since its inception not too long ago. Having only been on their site once or twice, I was surprised to be invited to a breakfast Q&A about a week ago on their collection for the upcoming film Kingsman: The Secret Service. On the panel was the film's costume designer Arianne Phillips along with Mr. Porter's Buying Director, Toby Bateman. We were treated to a light breakfast and a discussion on the the film's costumes, the dying tradition of bespoke tailoring for men in Britain and how Mr. Porter plans to make the Kingsman Collection a permanent part of their store.
They actually shot some of the film in this very store (Huntsman) which is located on 11 Savile Row. In the back, we got a glimpse of the watches, shoes and other accessories from the collection. At the end of the talk, we left with a wonderful little goodie bag filled with a Mr. Porter voucher, a tie from the collection worth £150 and of course men's grooming items. I know some guys out there would love to get their hands on this goodie bag, so I would like one lucky gentleman to win this before the release of the film on January 24th. Ladies, you are more than welcome to enter the competition for your dad, boyfriend, brother, cousin, etc.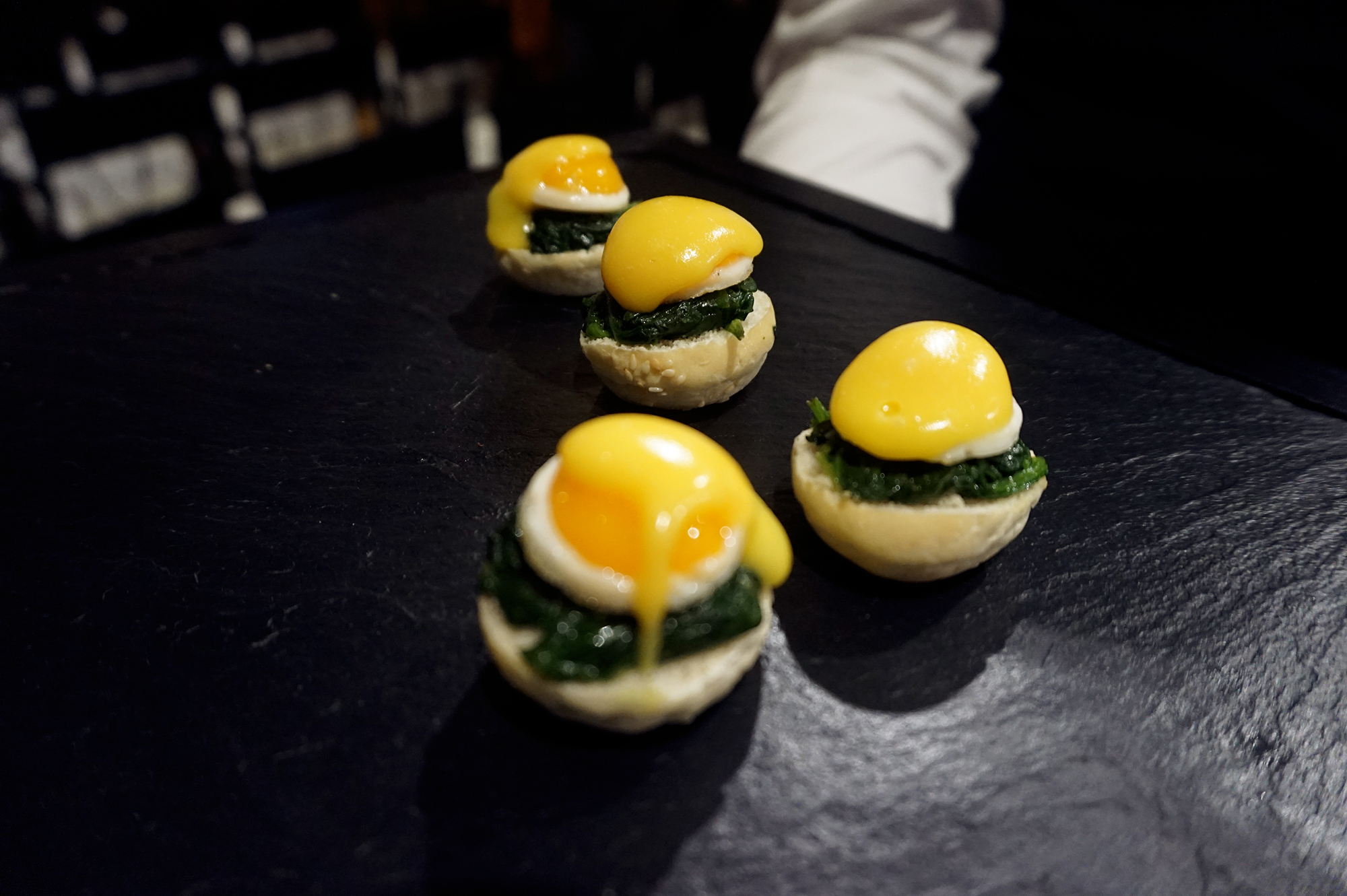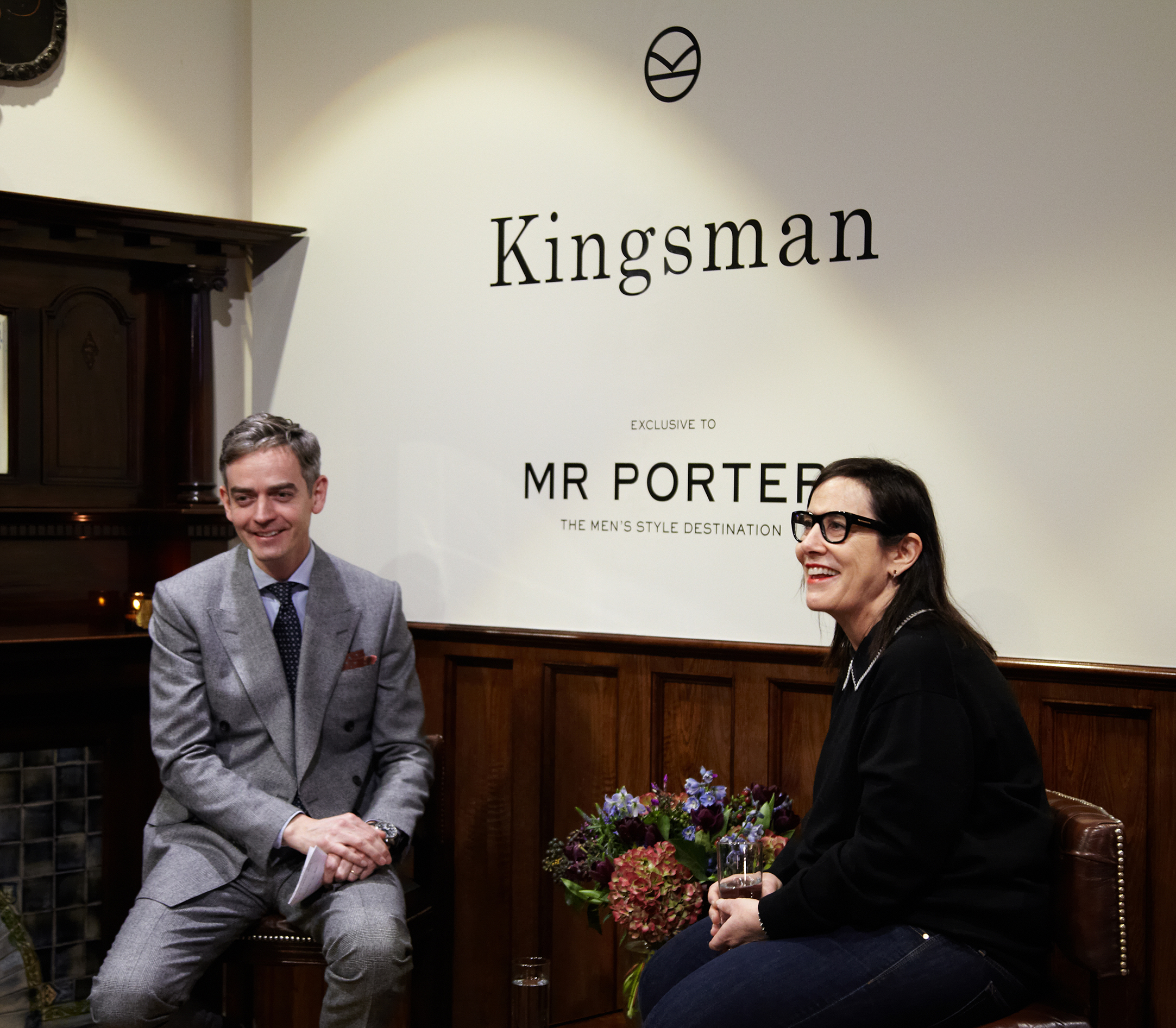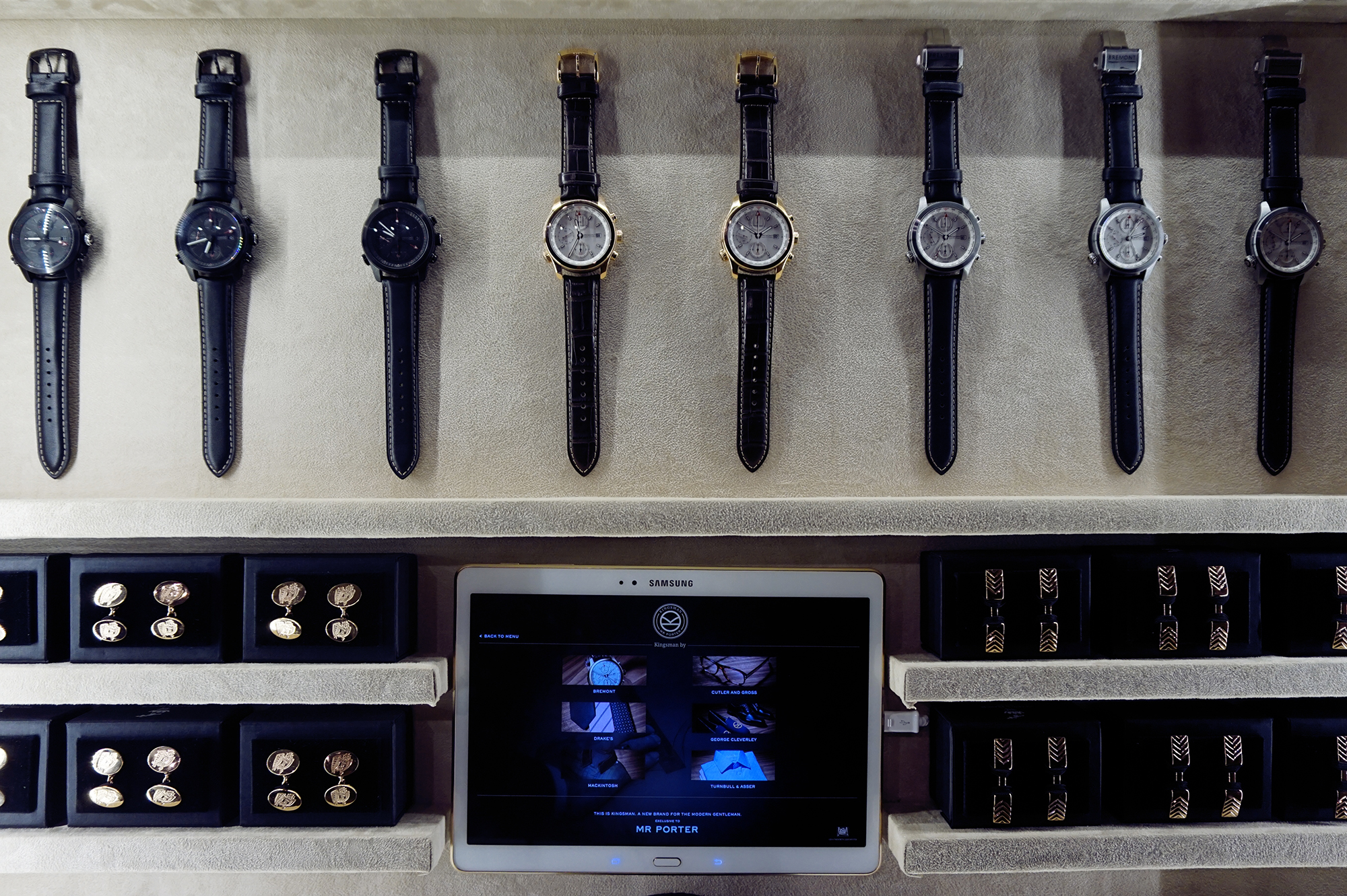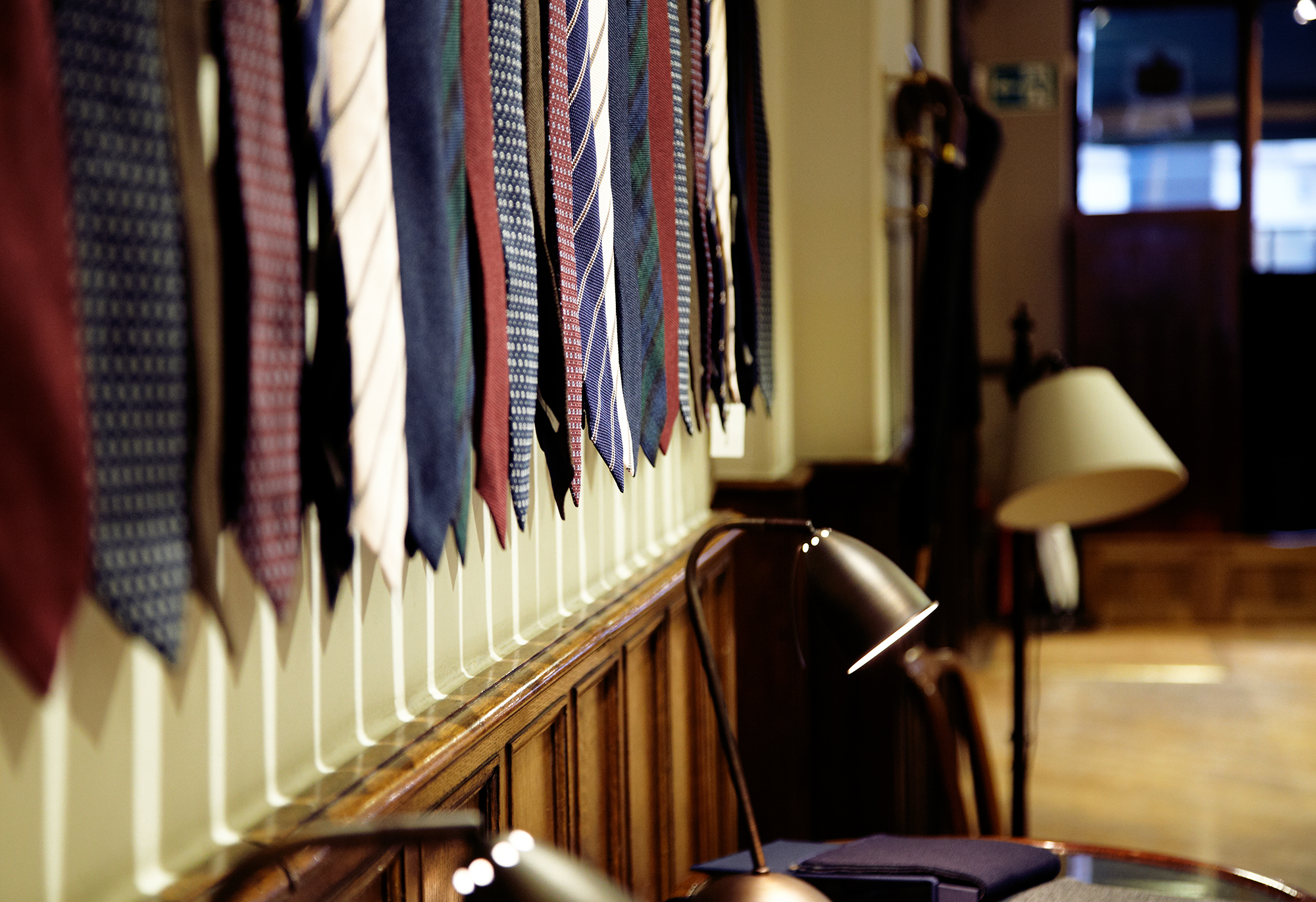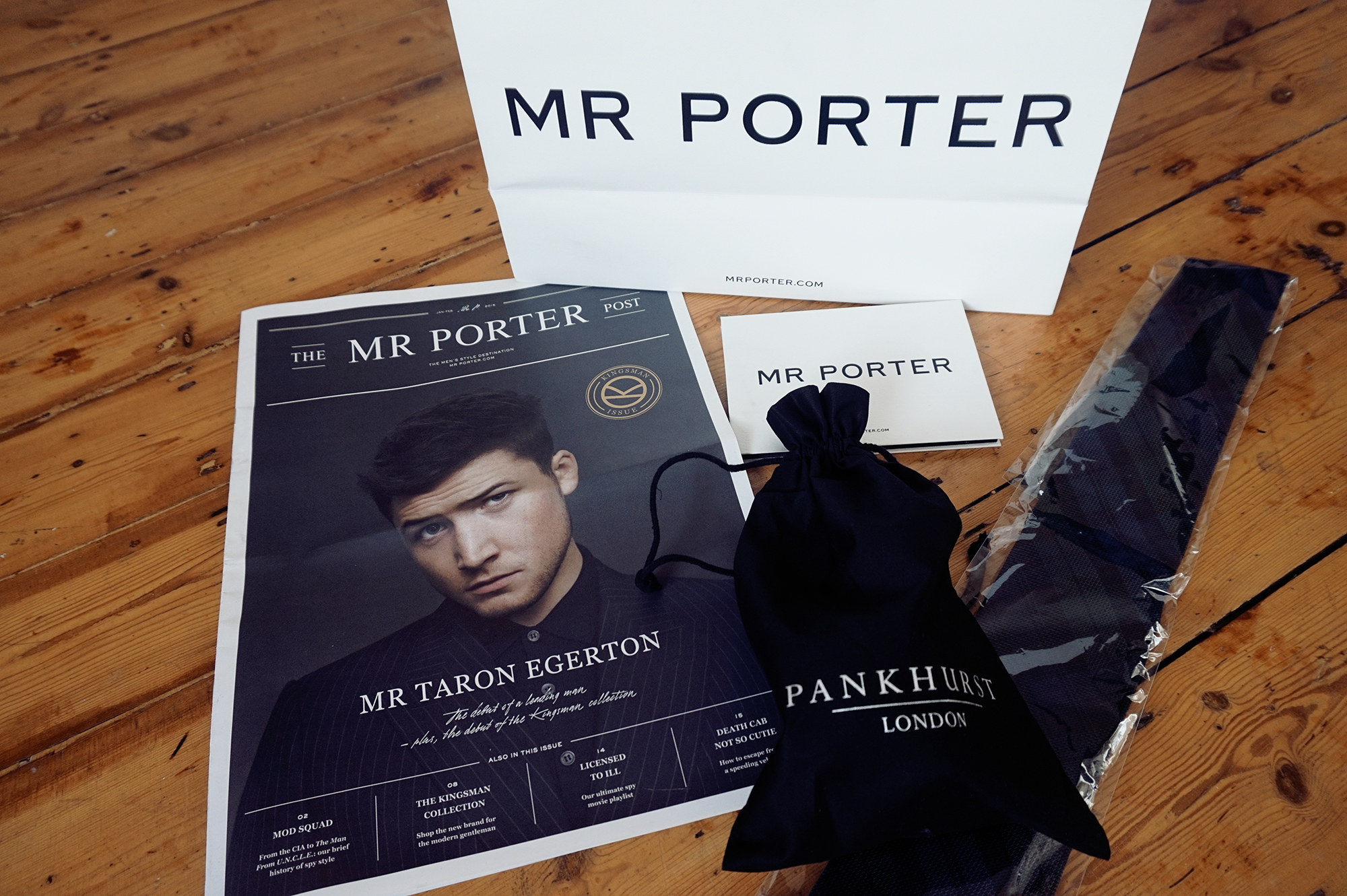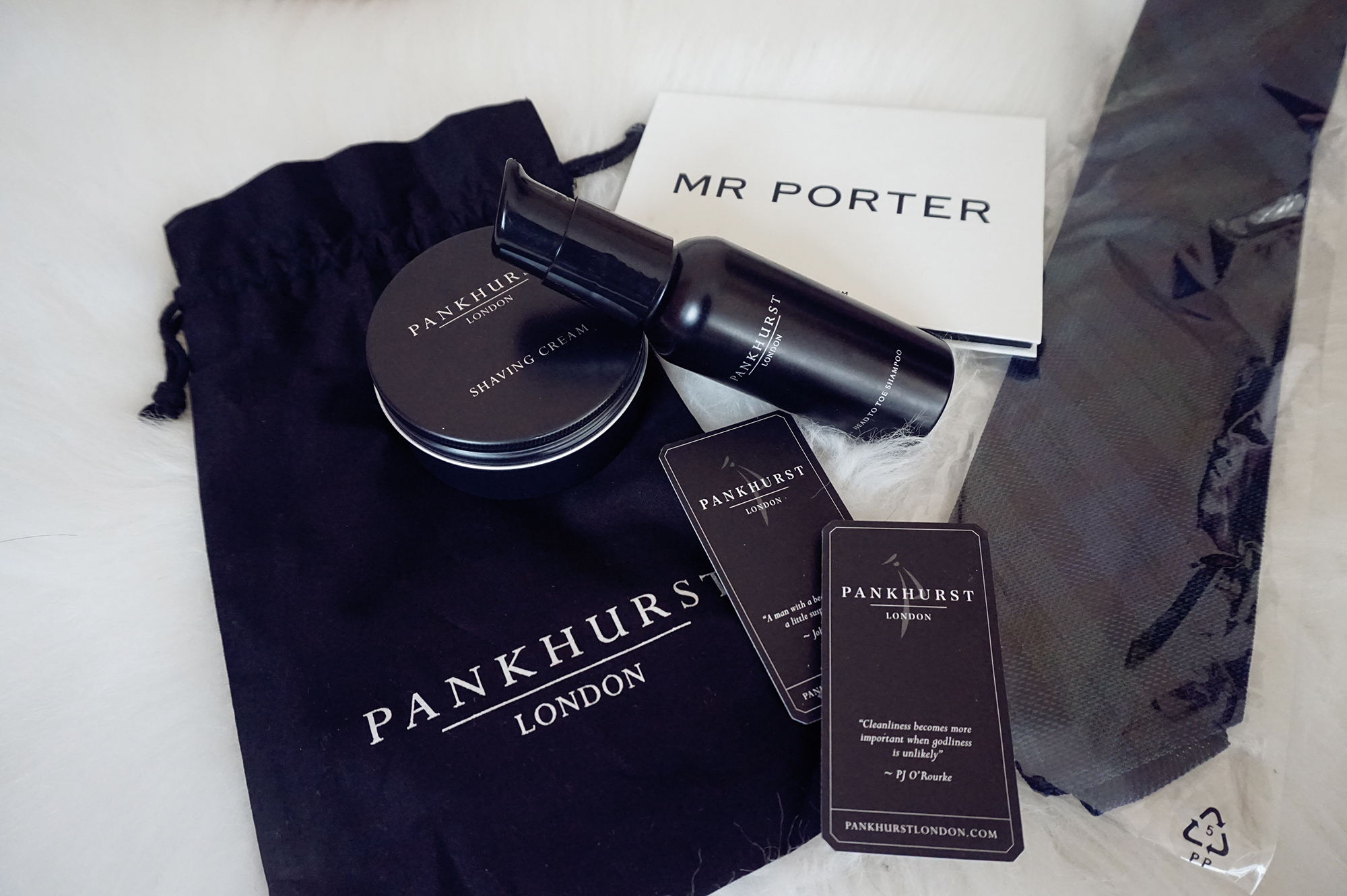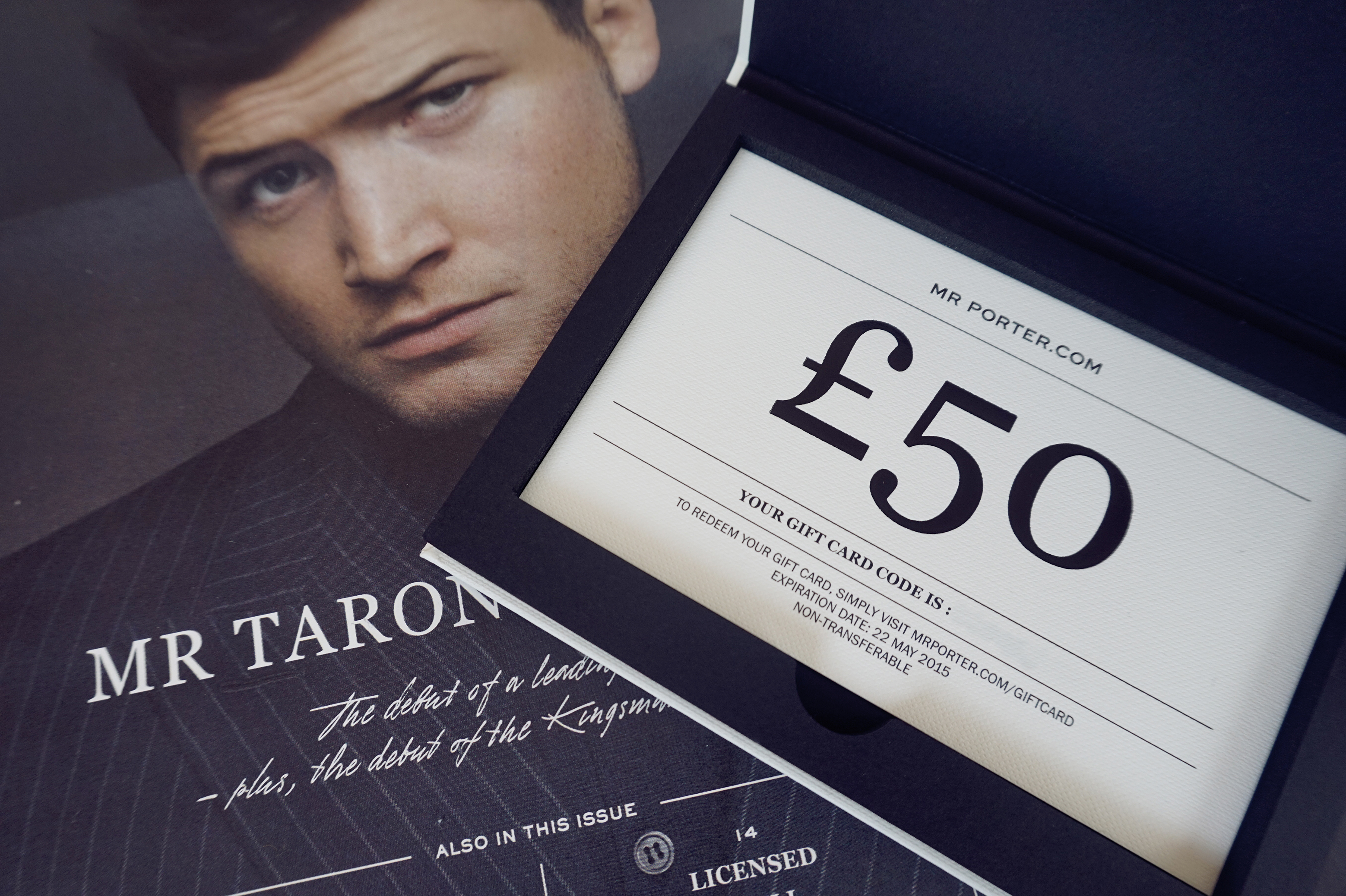 I would love for everyone around the world to enter this giveaway, but because the gift contains liquids, it cannot be shipped outside the United Kingdom due to restrictions, therefore, only entries from the UK can enter.
To enter the competition, simply answer this question in the comment section below : What is the name of Samuel L. Jackson's villainous character in the movie ?
Competition closes Friday 23 January at 12 noon BST. 
photos by me & courtesy of Mr. Porter.