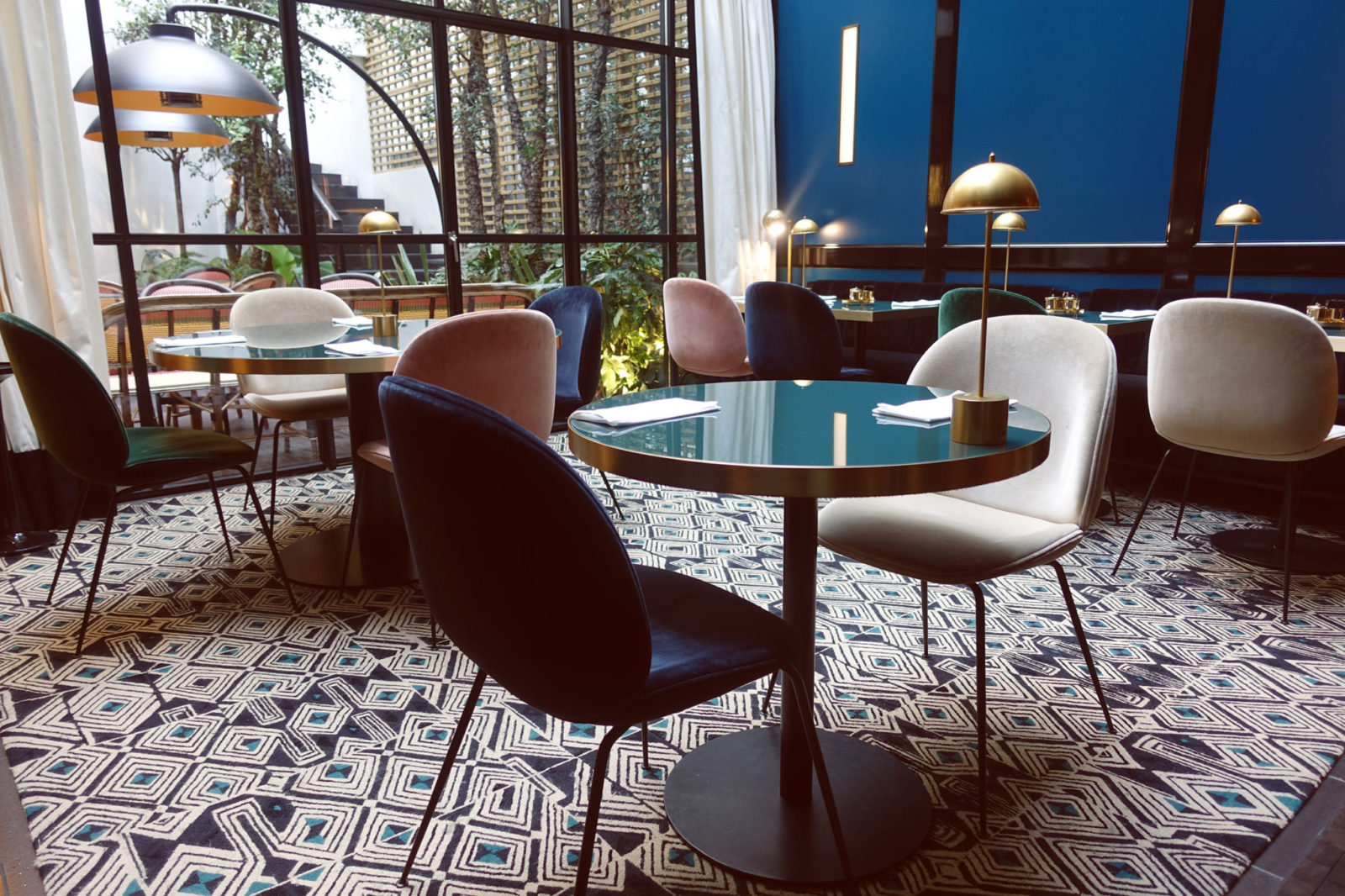 Let's rewind to a few weeks back when I took an overnight trip to Paris with Darphin and SpaceNK to learn more about the Parisian skincare brand – Darphin that is. But I don't want to talk about beauty. I want to show you a snippet of the hotel we got to stay in, sadly for one night, situated very close to my favourite street to shop on, Rue St Honore. The lovely luxury boutique hotel in question is Le Roch Hotel & Spa.
The entrance into the hotel does not disappoint because immediately, to your left, opposite the reception, are a colourful set of armchairs and a sofa, by interior designer Sarah Lavoine, with a lovely golden wood table as the centre piece. Beatle chair lovers will already be in love with this space.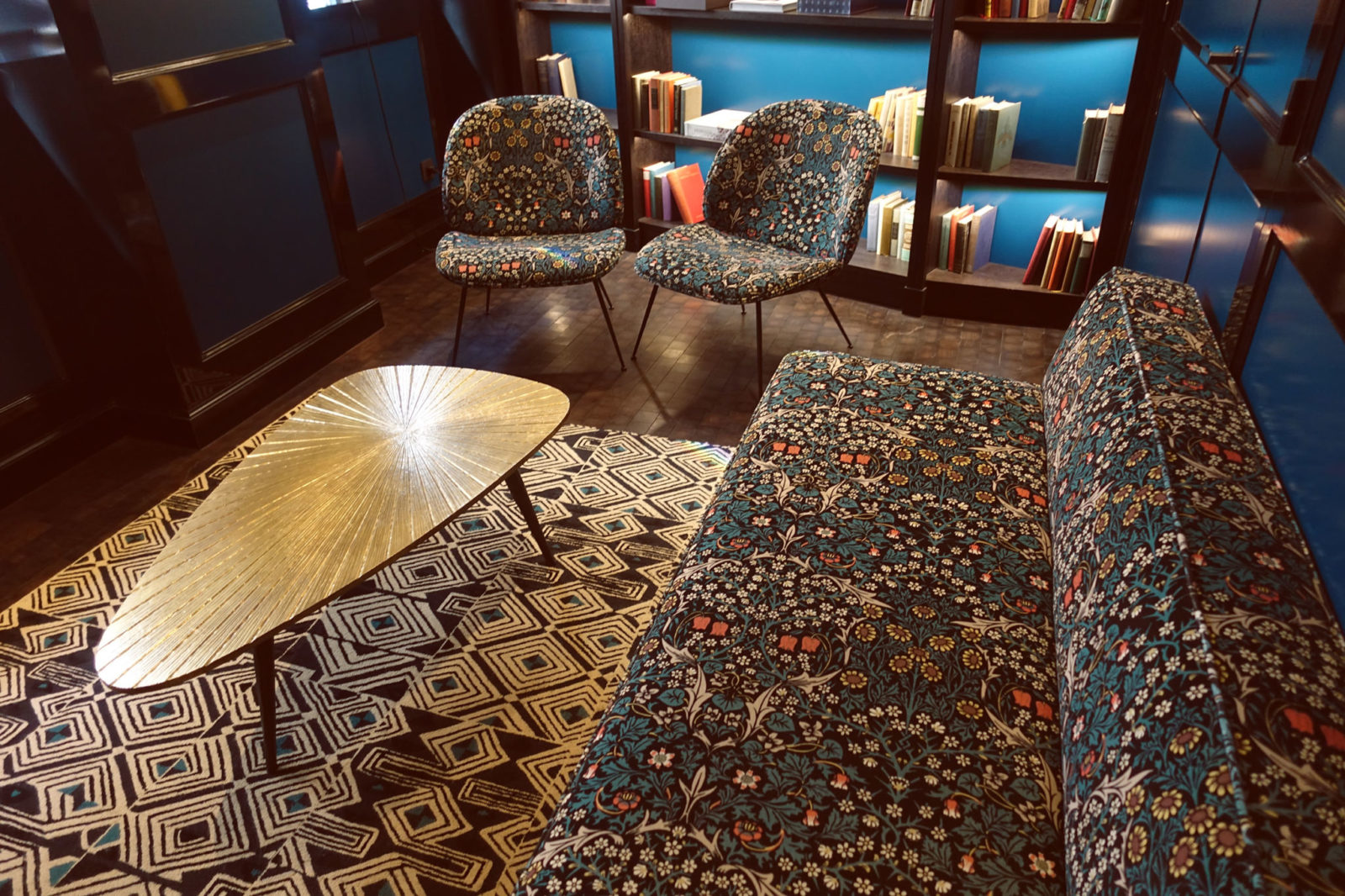 Just after the reception is a dark, low-lit lounge which is perfect for late night drinks.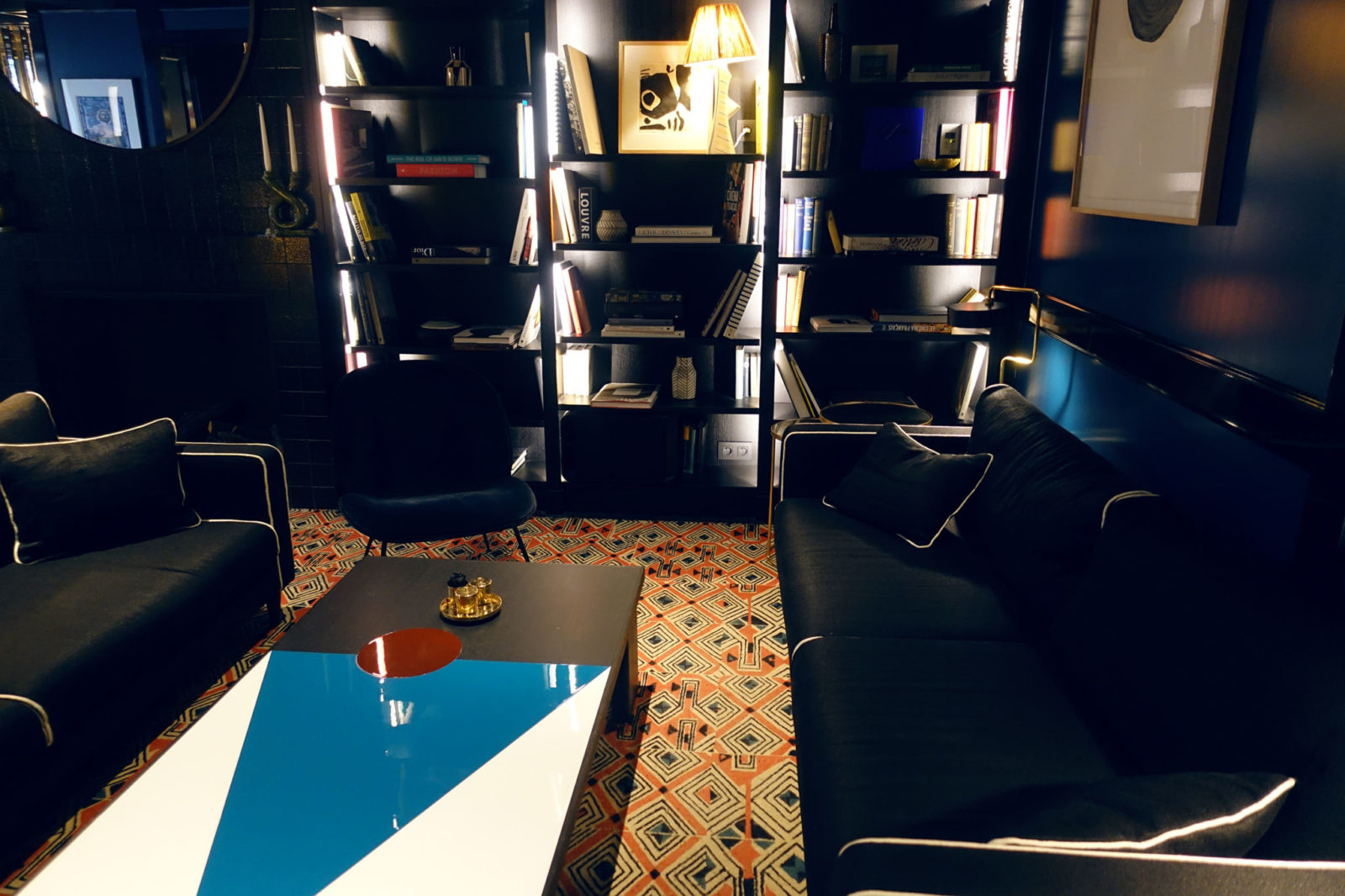 Go further down the corridor and you are greeted by this lovely seating area, where everything is, of course, designed by Sarah Lavoine. If you haven't made a note of looking her up by now, you should.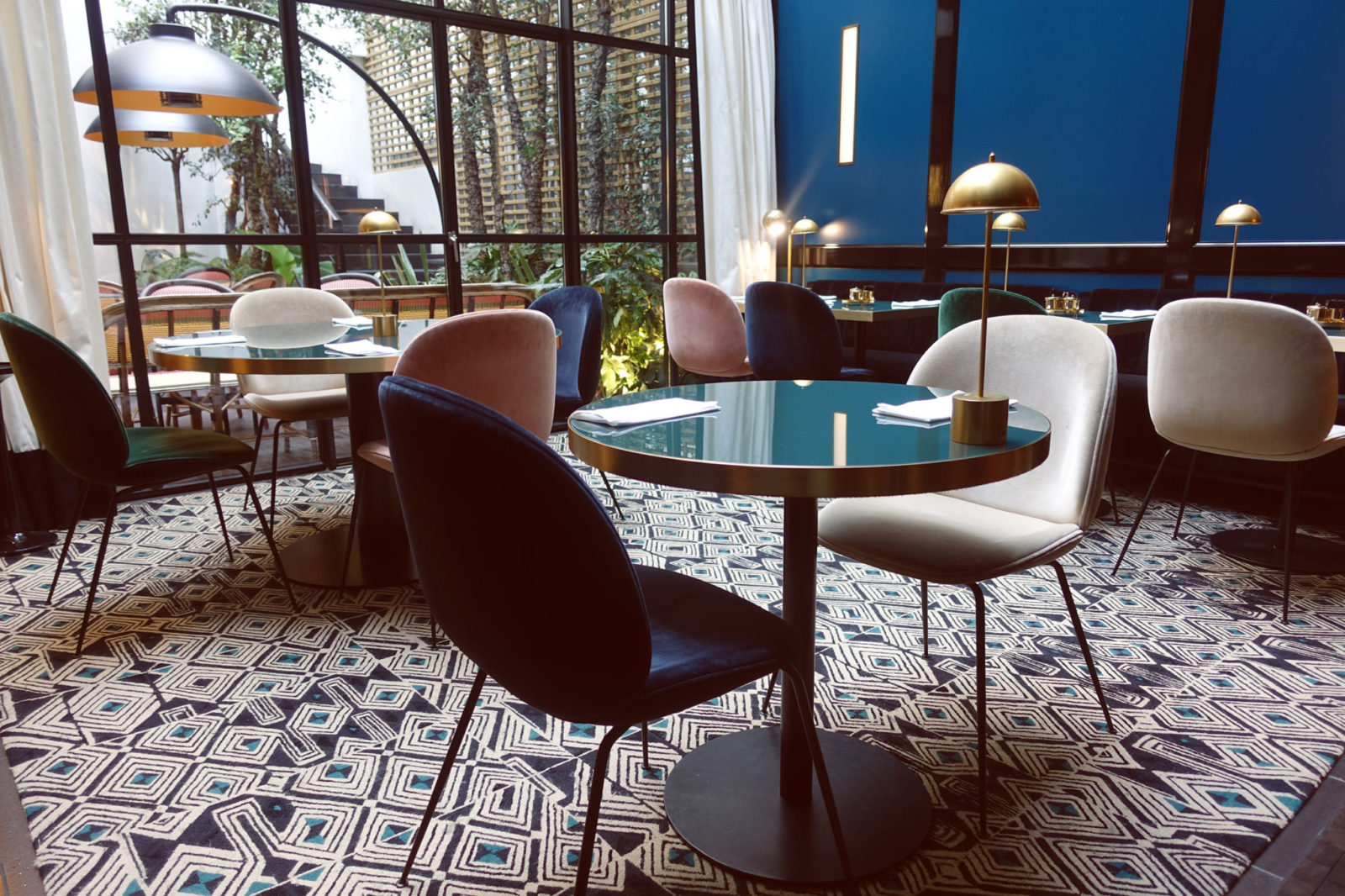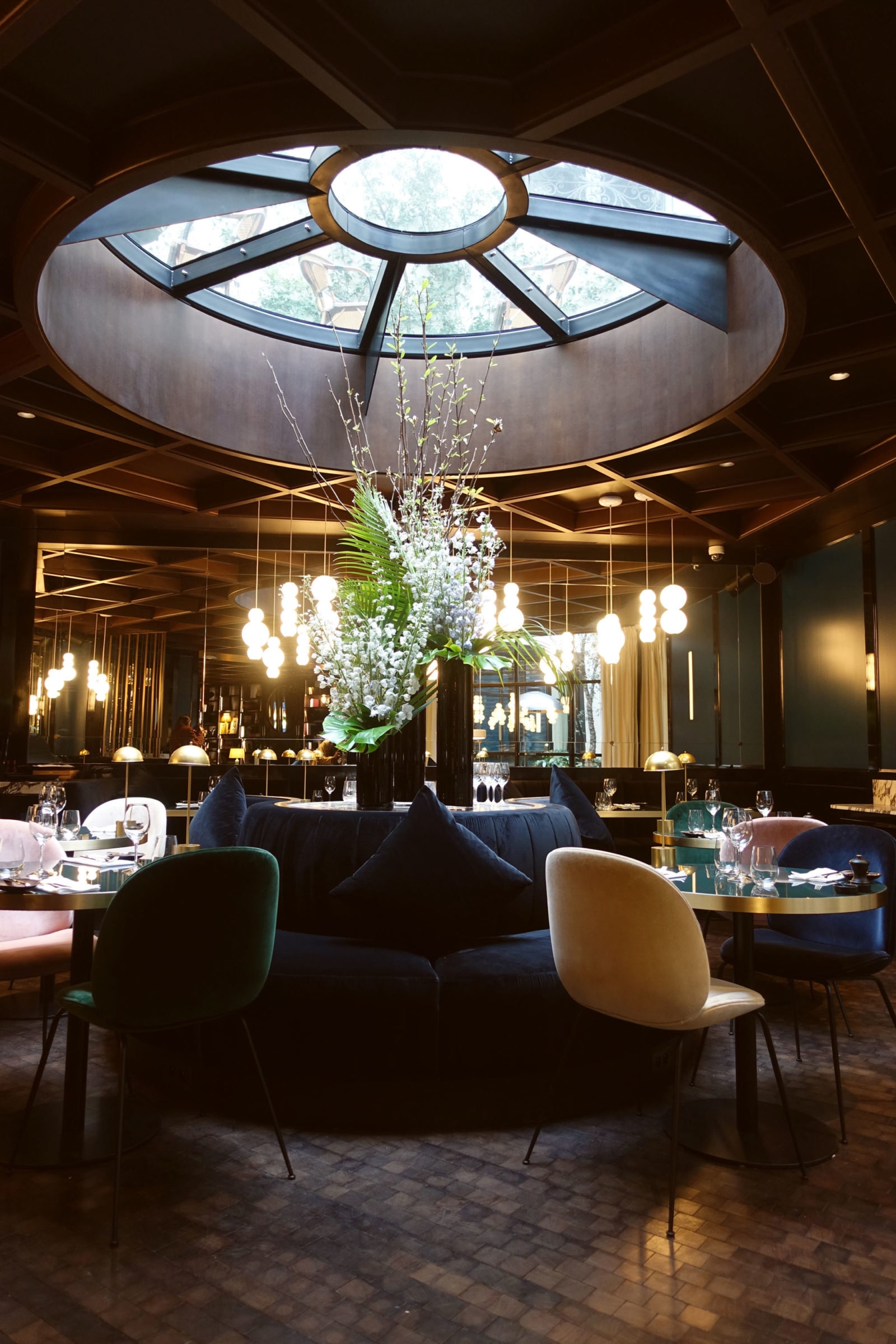 Here is a little preview of the kind of food to expect at Le Roch. One word – delicious !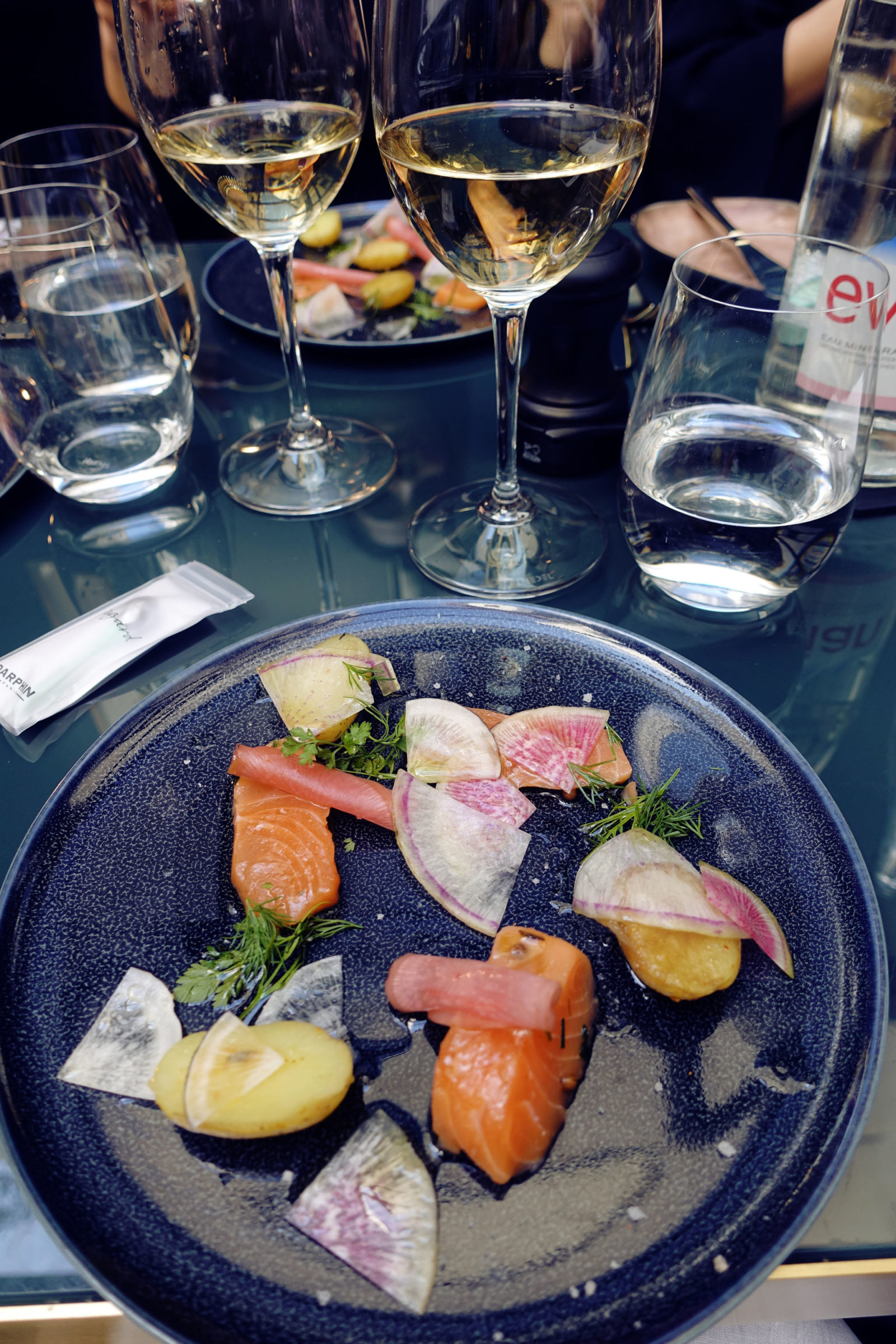 My room did not disappoint, considering it was one of their selection of Cosy Rooms. Situated on the fourth floor, facing one of the side streets, it contained a very comfortable King size bed, along with a Marshall speaker which I, unfortunately, did not take full advantage off.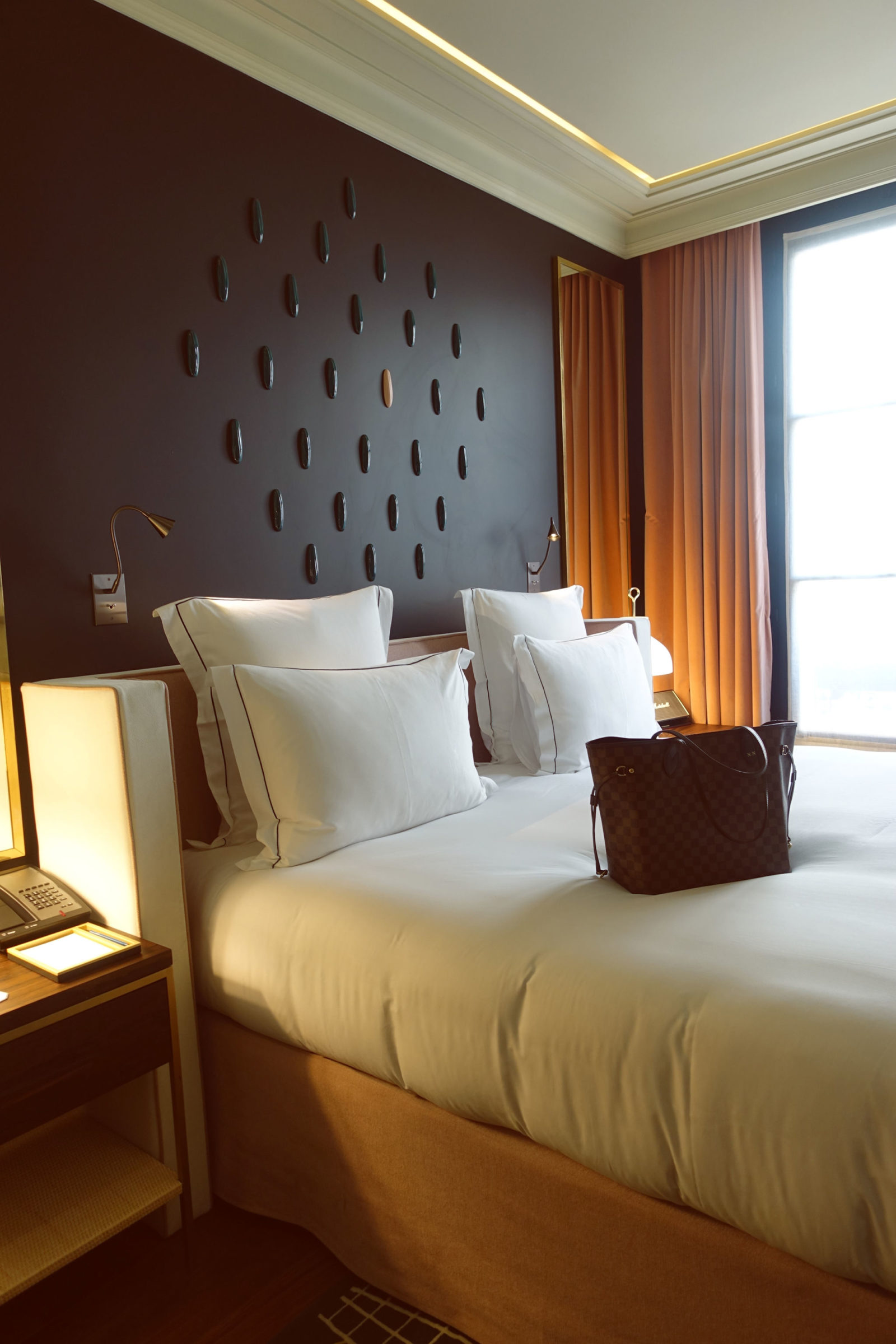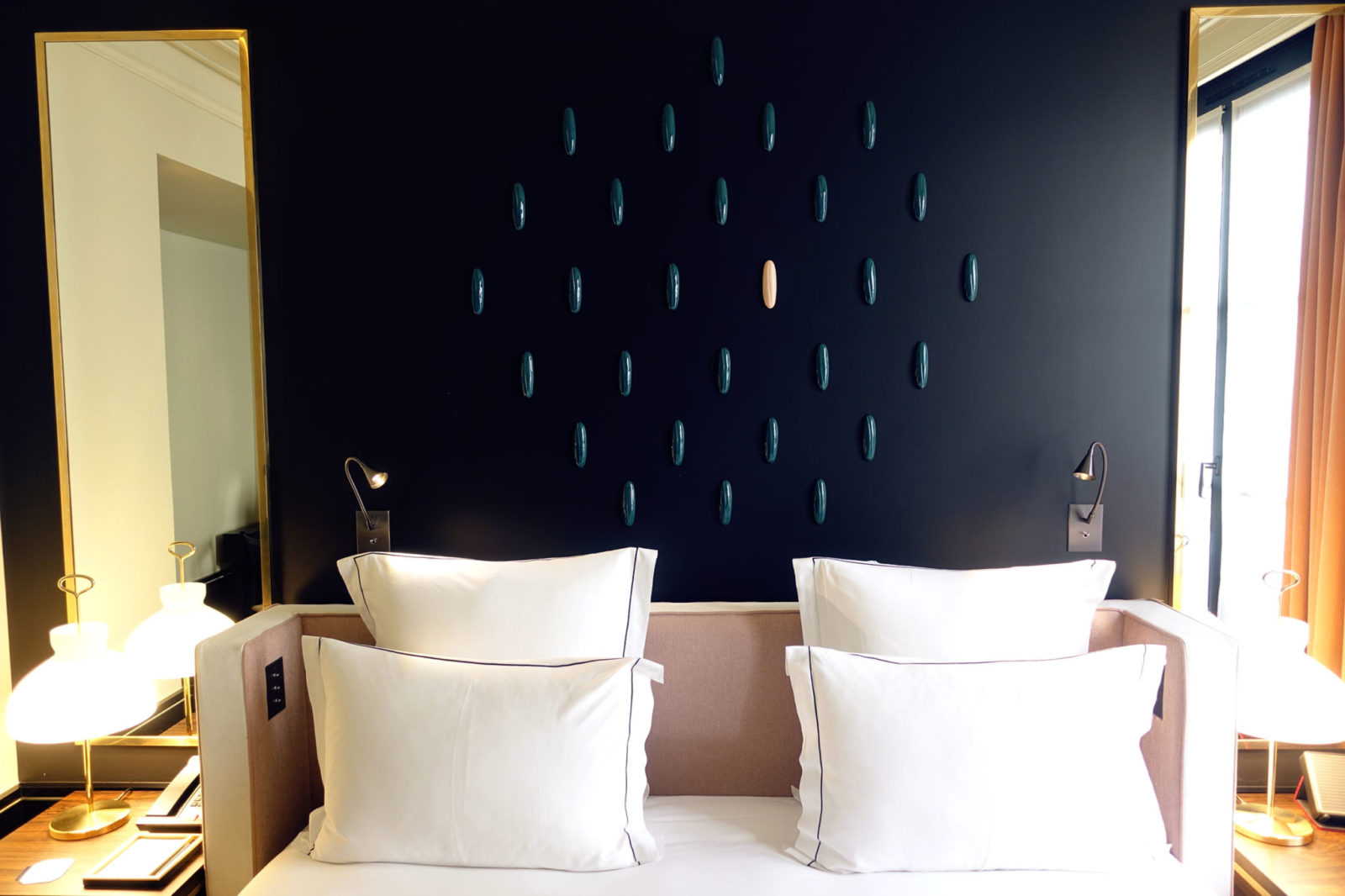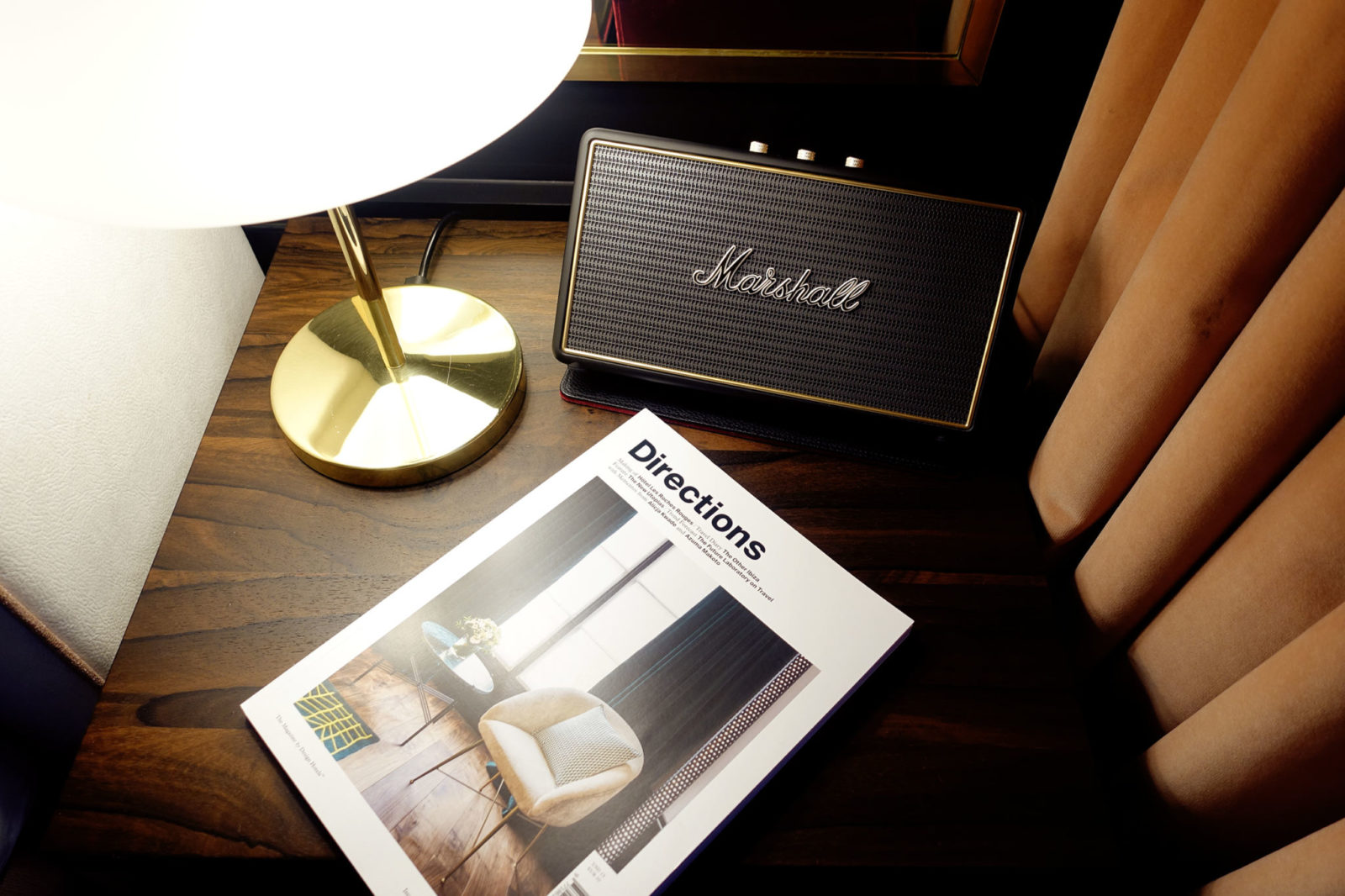 The writing desk, albeit small, has a smart pop-up flap, allowing you to charge your gadgets discreetly on the inside, away from any potential coffee spills and there is a mirror for those of you wanting to do your makeup under natural light, if the bathroom lighting is too yellow for you.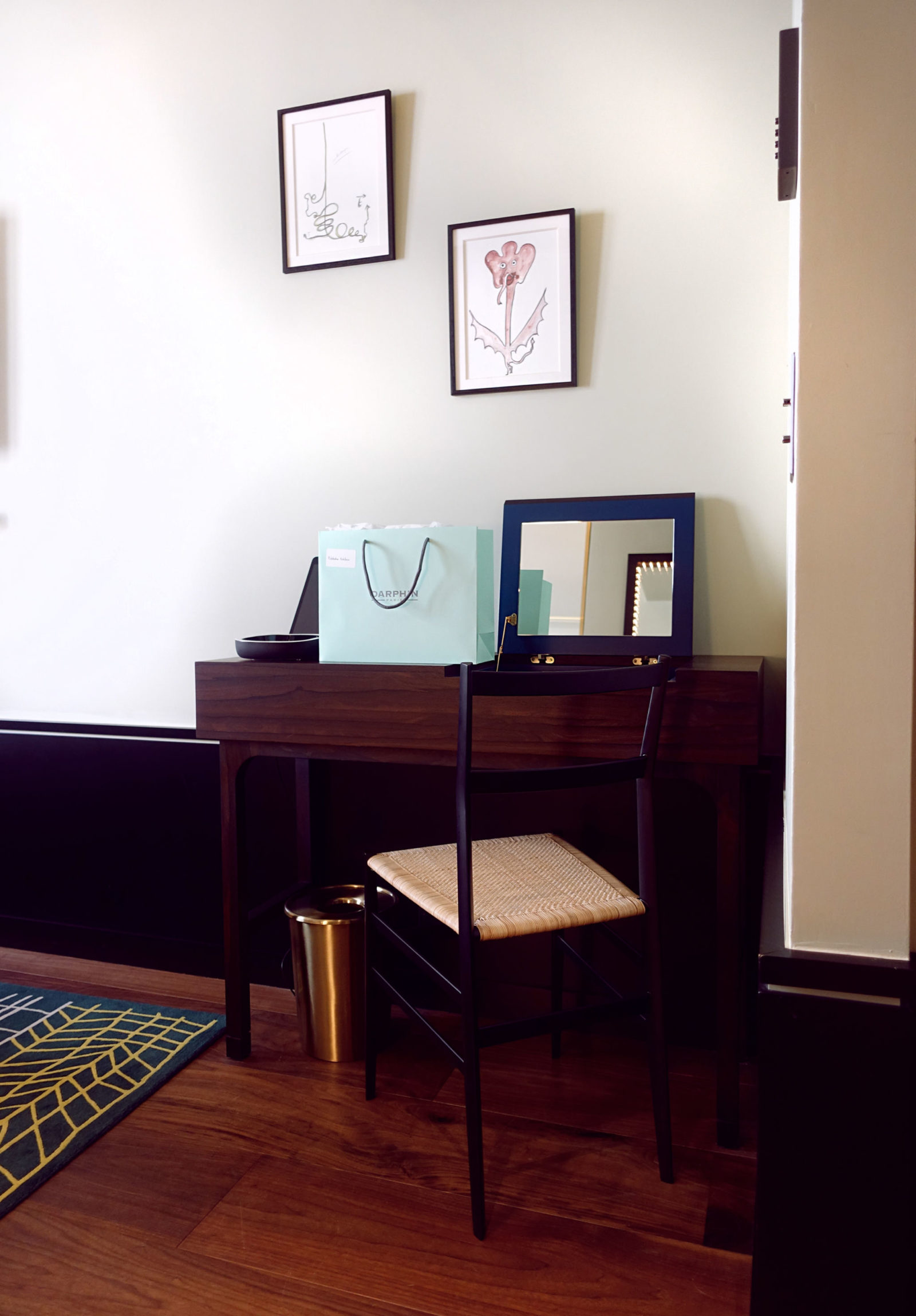 Speaking of bathrooms, I had the luxury of having two shower heads in my rather spacious shower, along with some skincare products from Codage. The bathroom itself was a decent-enough size for two people, although I would have loved brighter lighting near the mirrors. Besides that, the shower is still one of my top three favourites in the world … so far !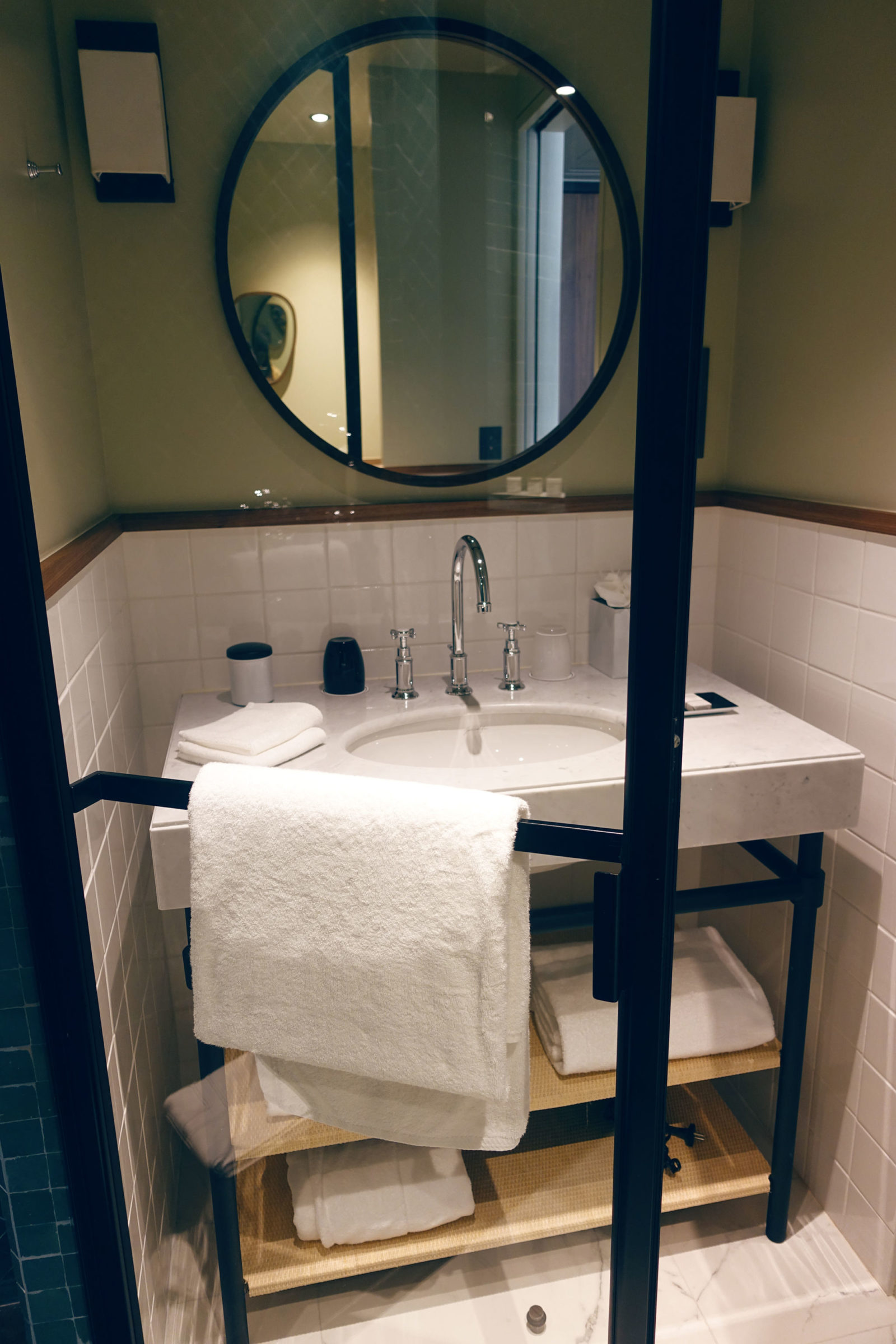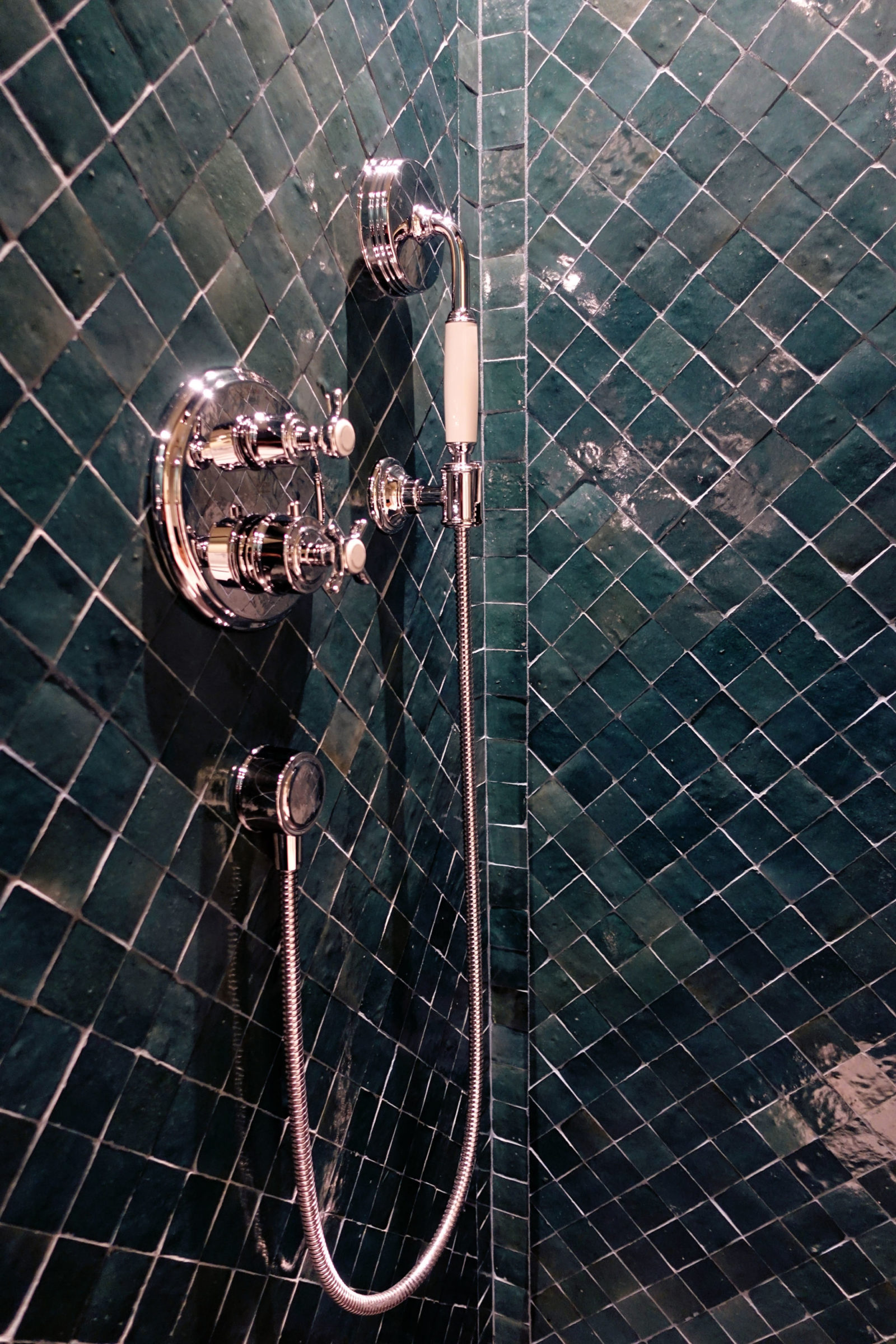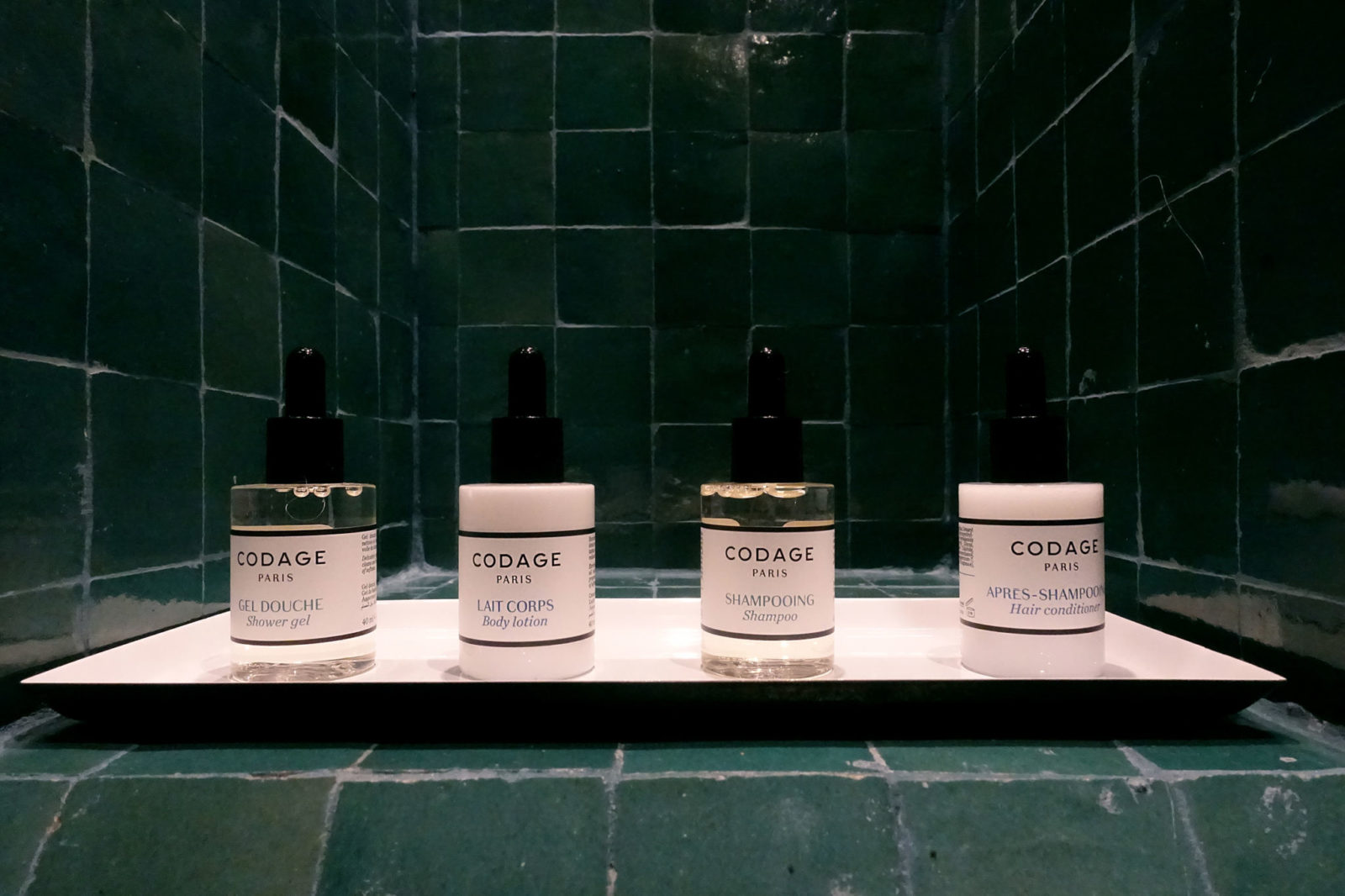 Book a stay at Le Roch Hotel & Spa Paris
28 Rue Saint-Roch, 75001 Paris, France