Just because the temperature is dropping does not mean that the neck line should go up. The little back dress must live on in spite of the cold weather. I do tend to go for a longer length to keep my thighs warmer but a little exposed chest never hurt anybody. Am I right  ? That is why this little number by Oh My Love is my current go-to LBD. Nothing exciting in terms of leg action but hello V-neck on the top half ! Word of advice : use fashion tape to prevent a Janet Jackson Superbowl moment at the dinner table when reaching for the bread.
Oh, and I just threw in the headband for fun. Halloween is around the corner and I am trying to figure out what outfit I can wear which involves a cool headband. Any ideas ?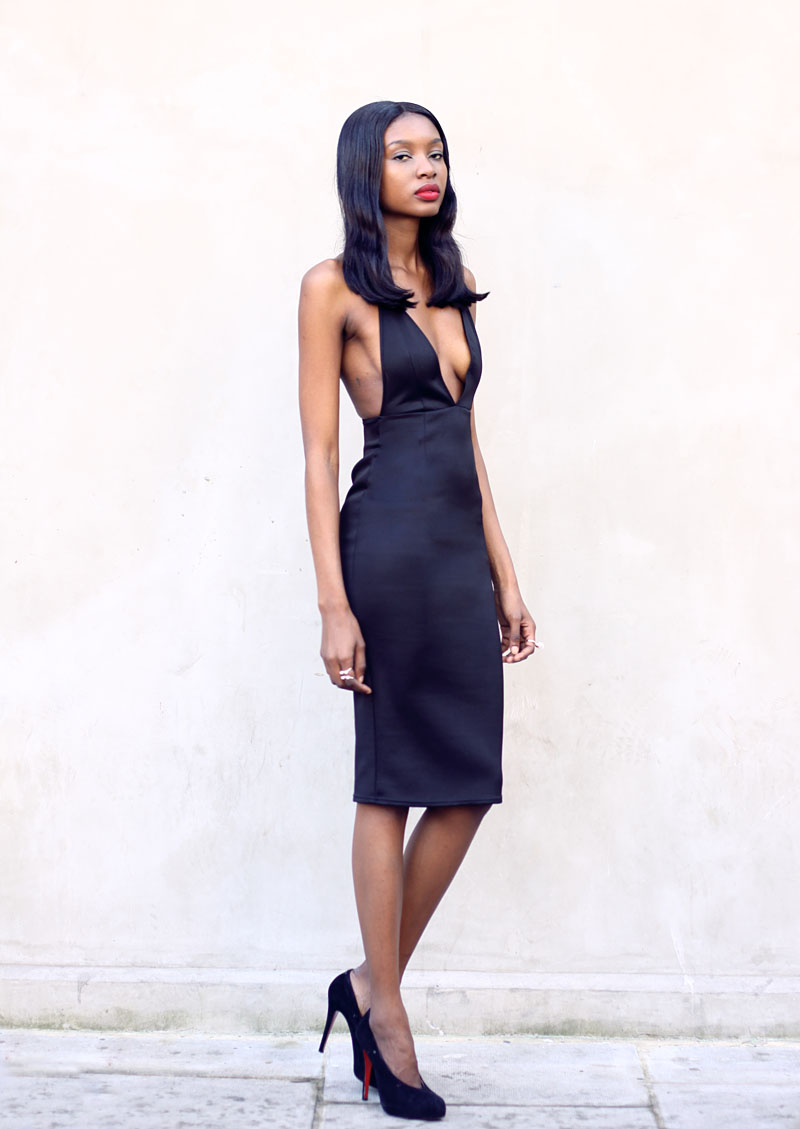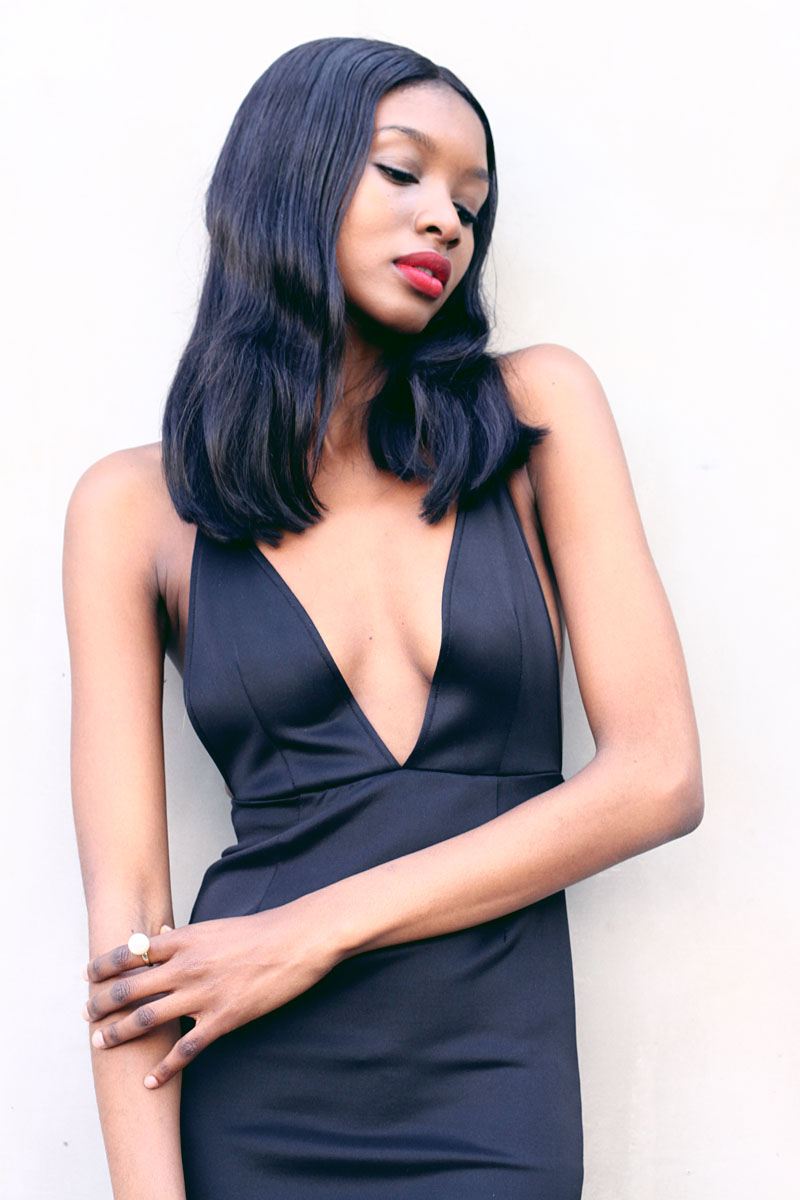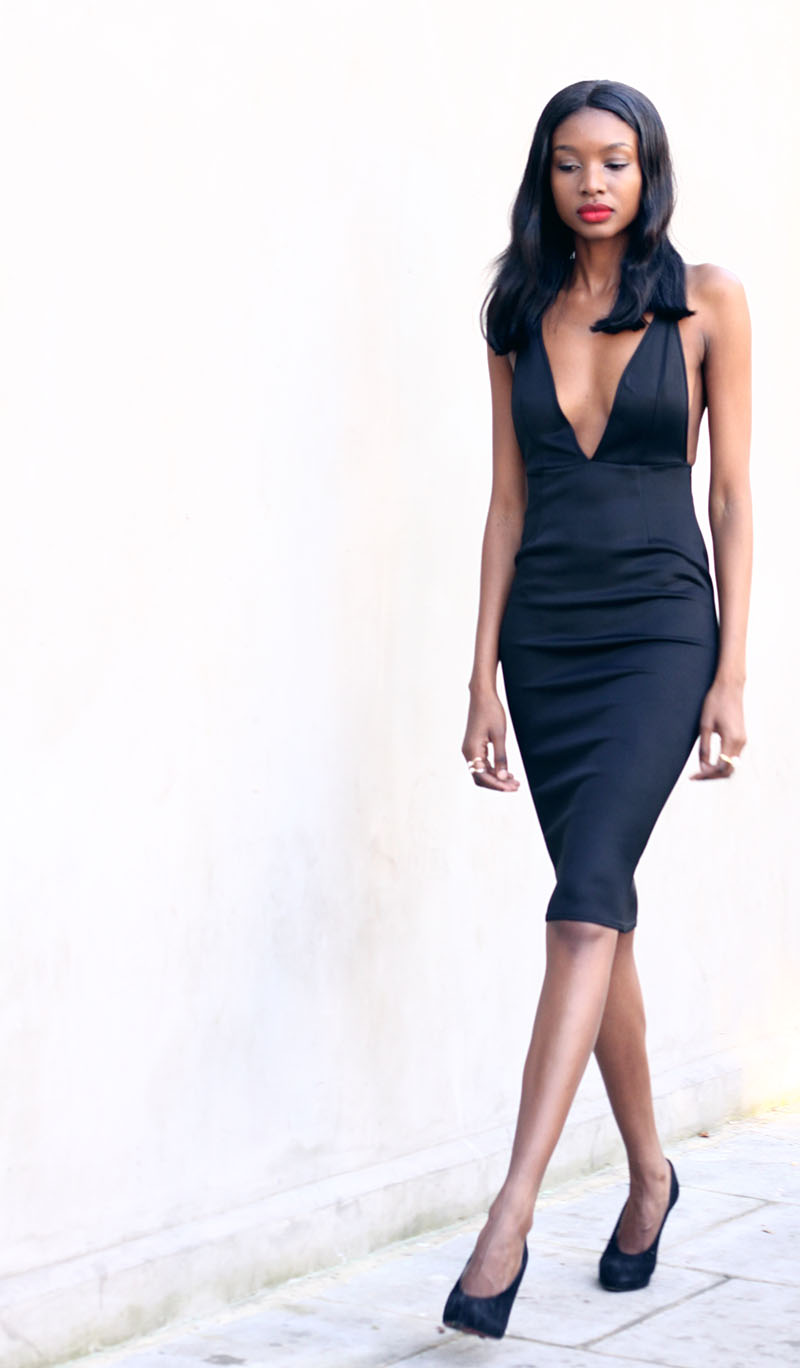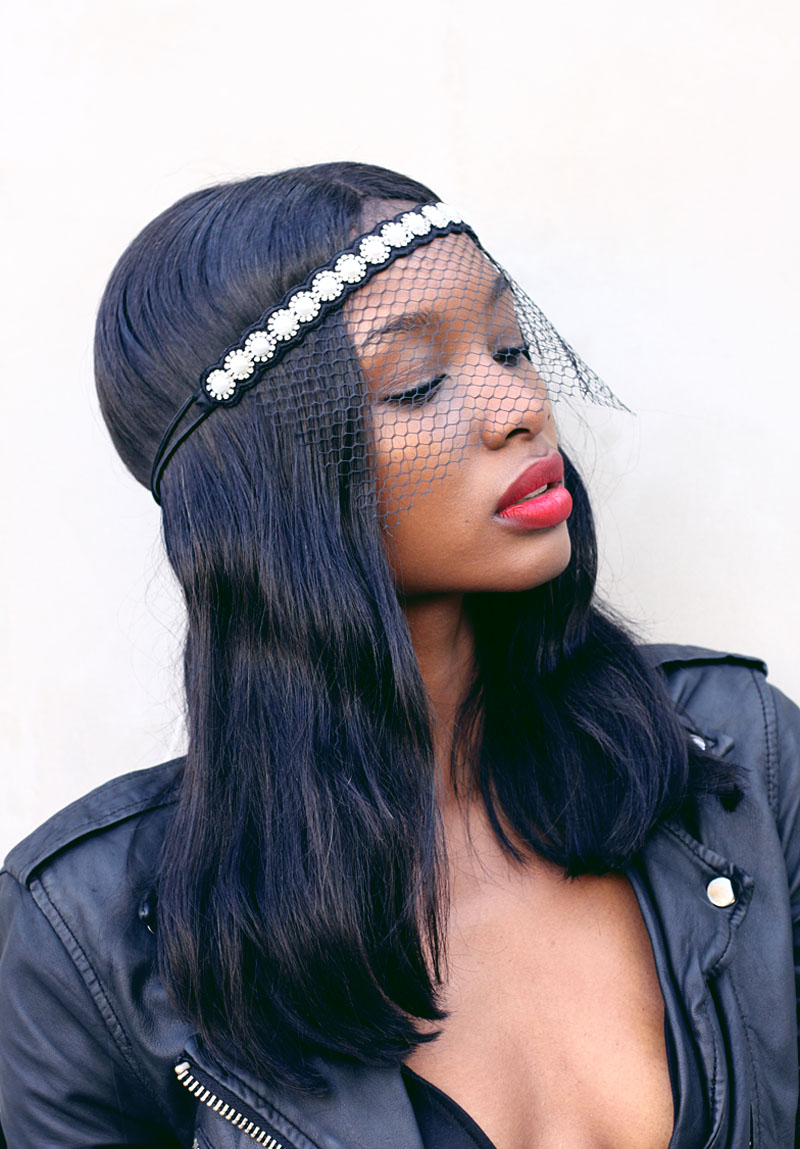 photos – Alberto Bringas
Asos headband. Oh My Love dress. Topshop jacket. Christian Louboutin heels.