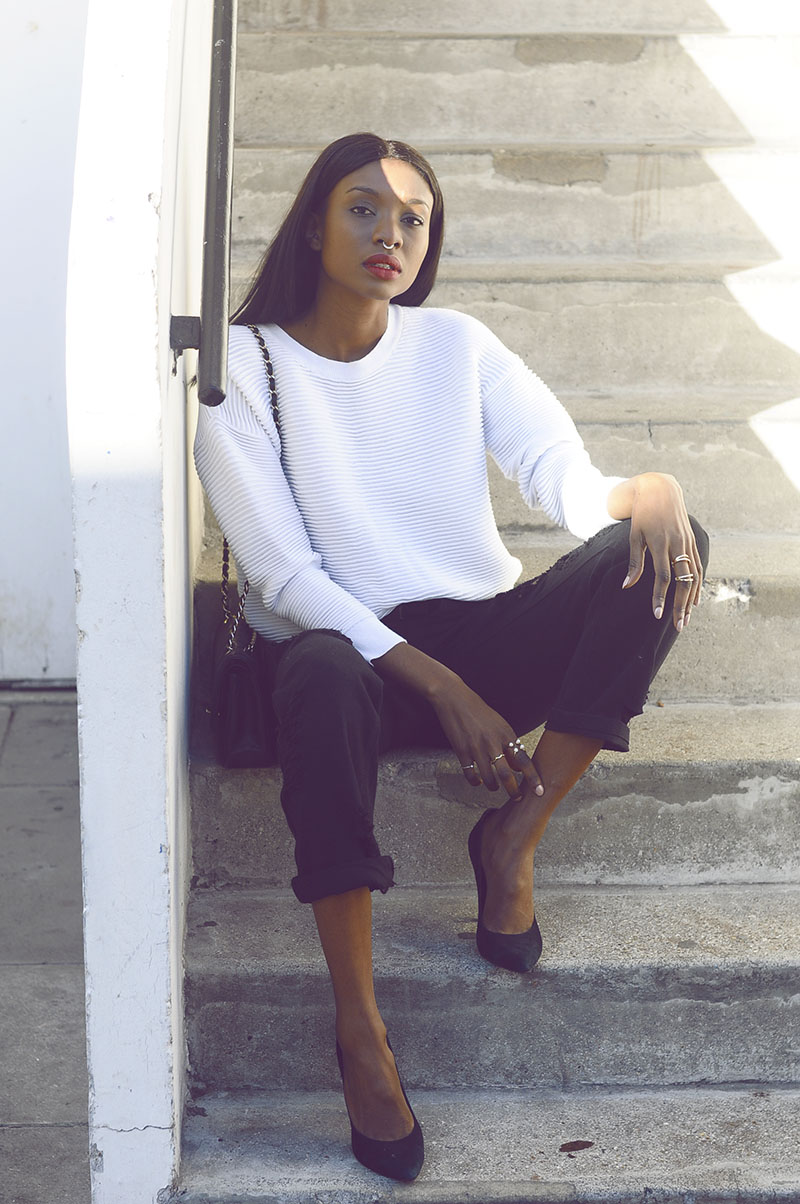 It's Friday and what a week it has been. I like to dress according to my mood and I think these ripped jeans pretty much describe my current state of mind. Not that one can have a ripped mind, but you get the idea, right ? I'm a little behind on my denim project for my online store and need to do a ton of sewing this weekend. There is so much work and personal stuff on my mind right now, I won't bI thought I would give this nose ring one more go, even though it may not be to everyone's taste. I would never get a real one but for now this is just me having a bit of fun !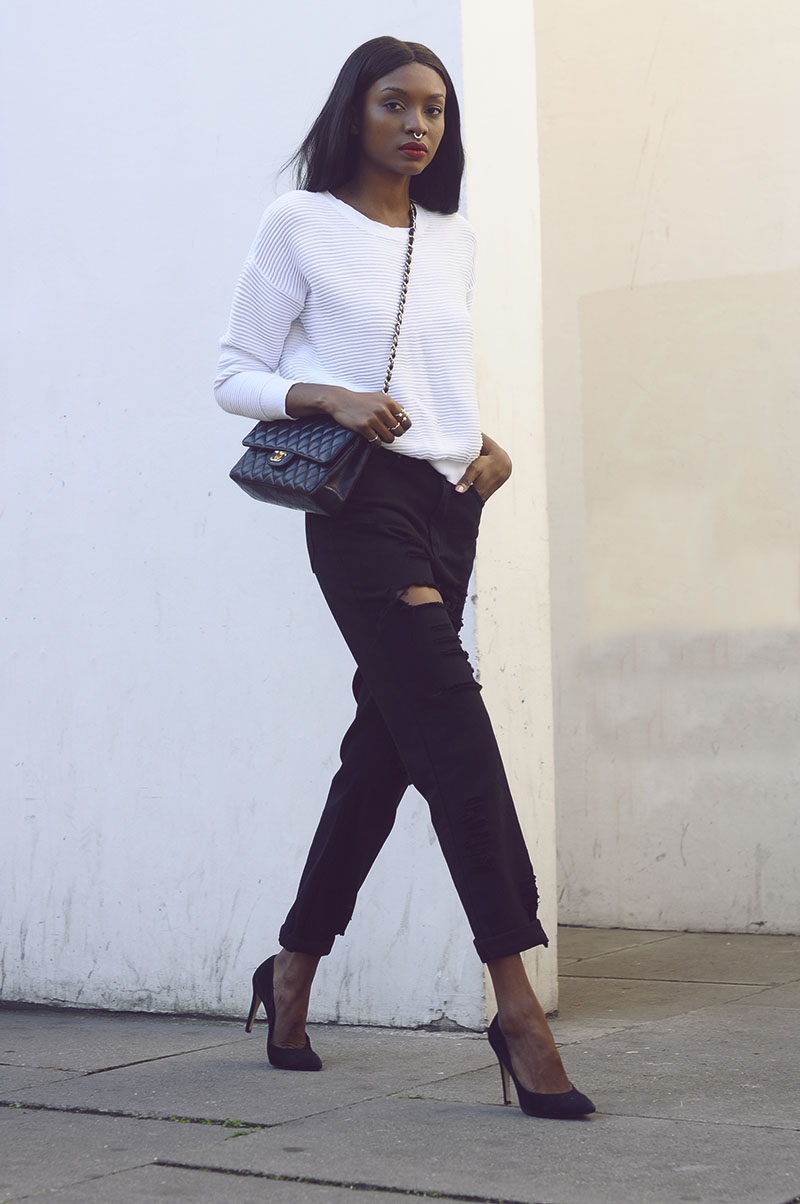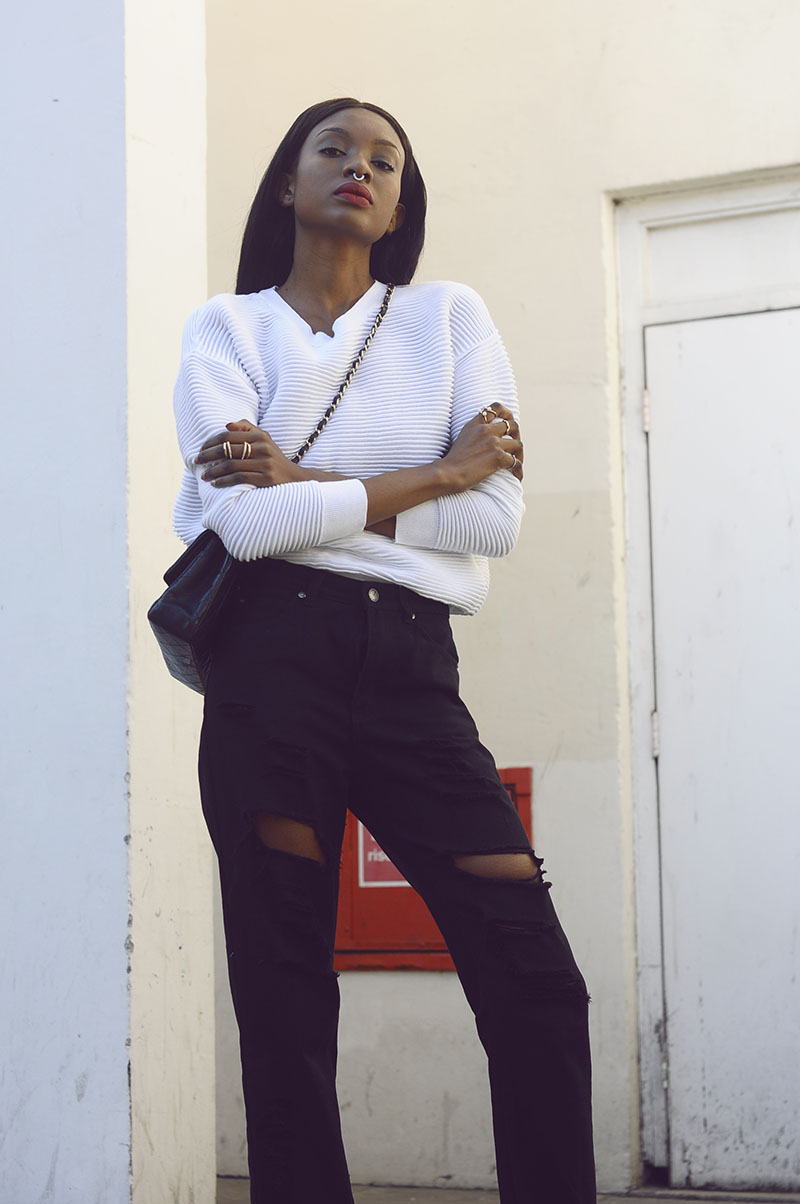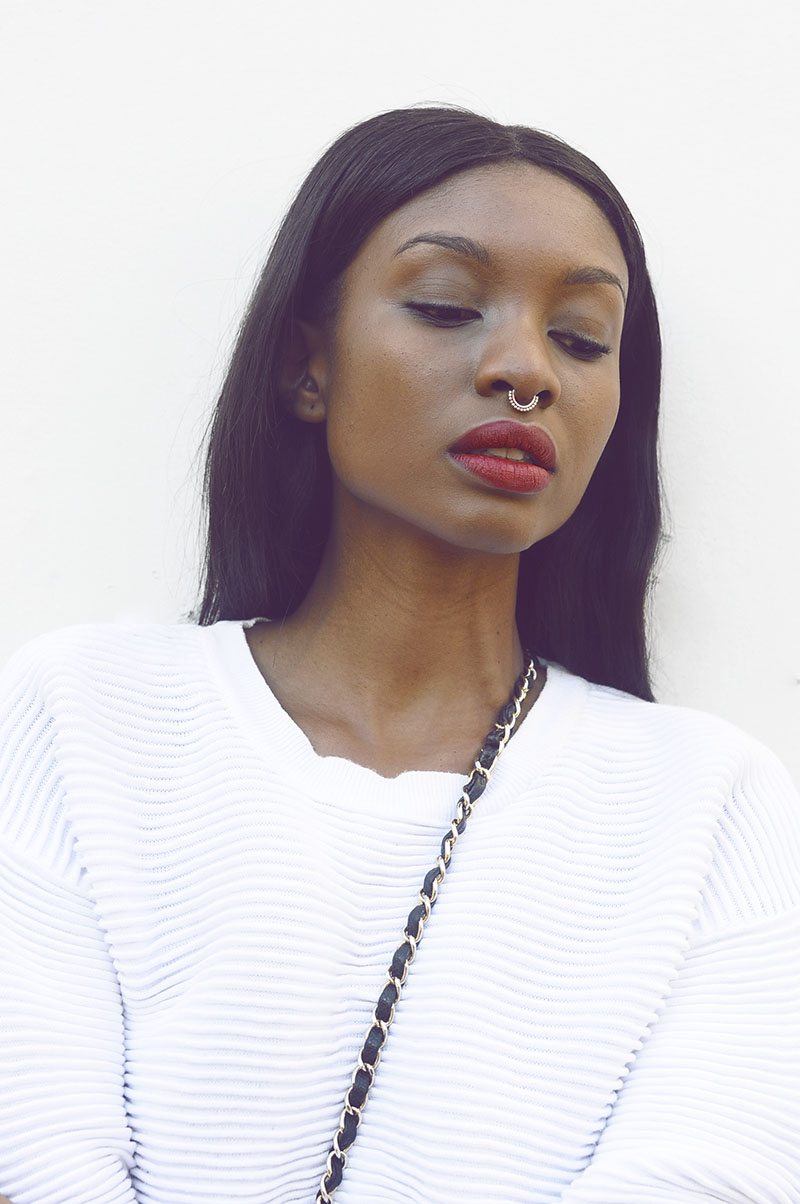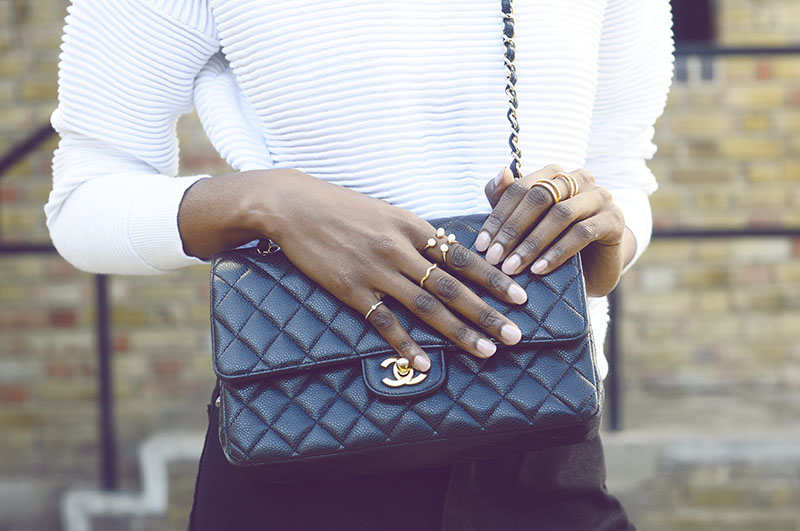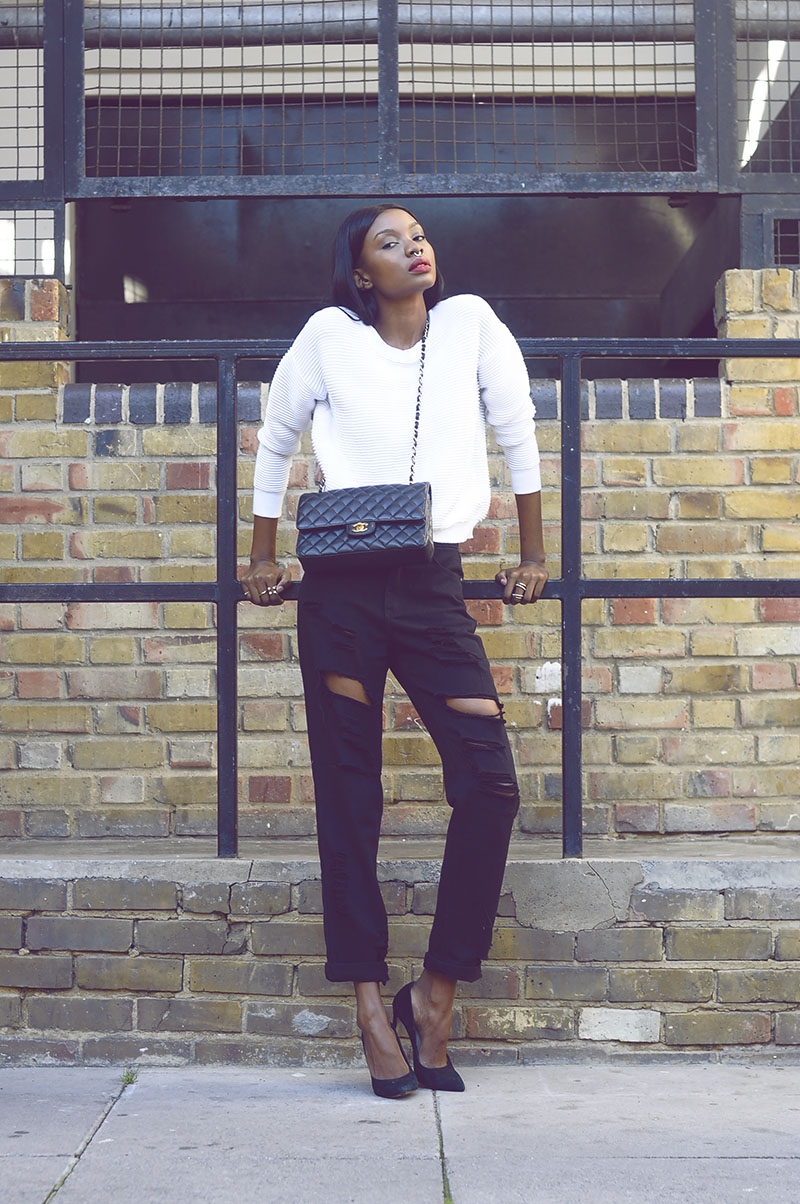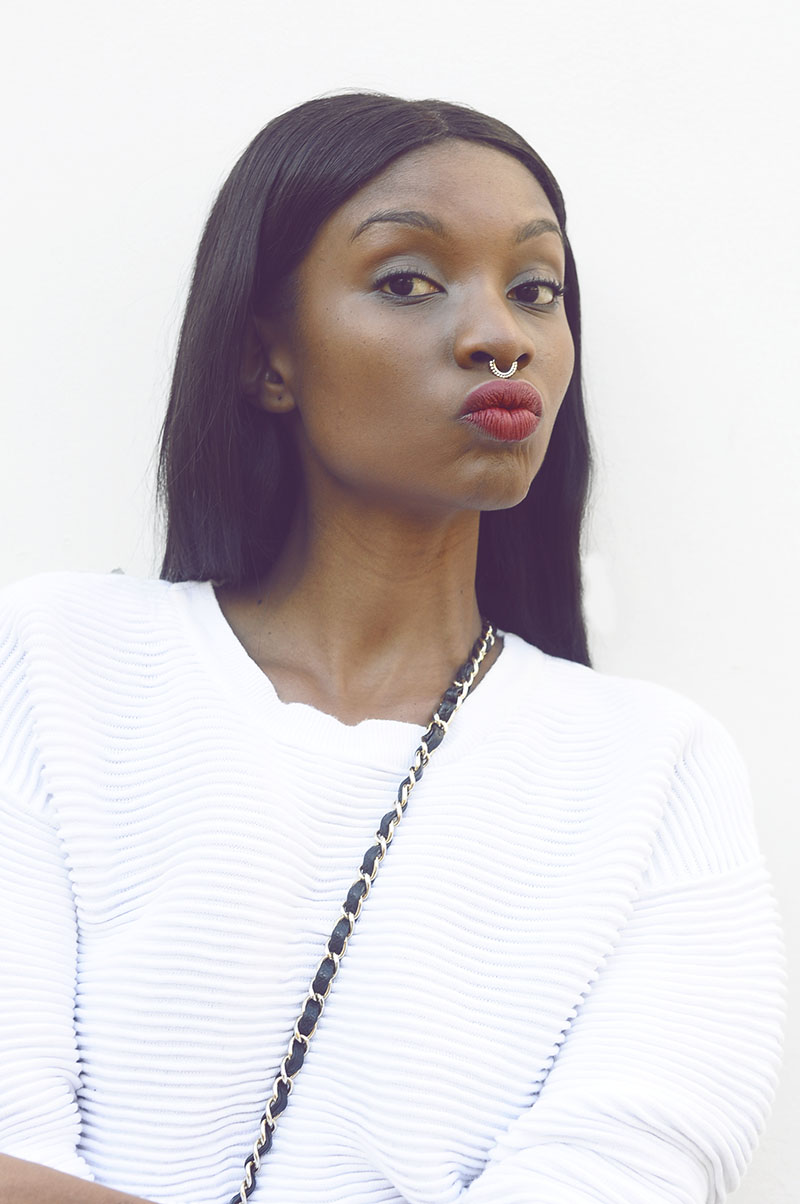 photos – Alberto Bringas
Topshop sweatshirt. Missguided ripped jeans. SuperTrash heels. Chanel bag.
UrbanOutfitters nose ring