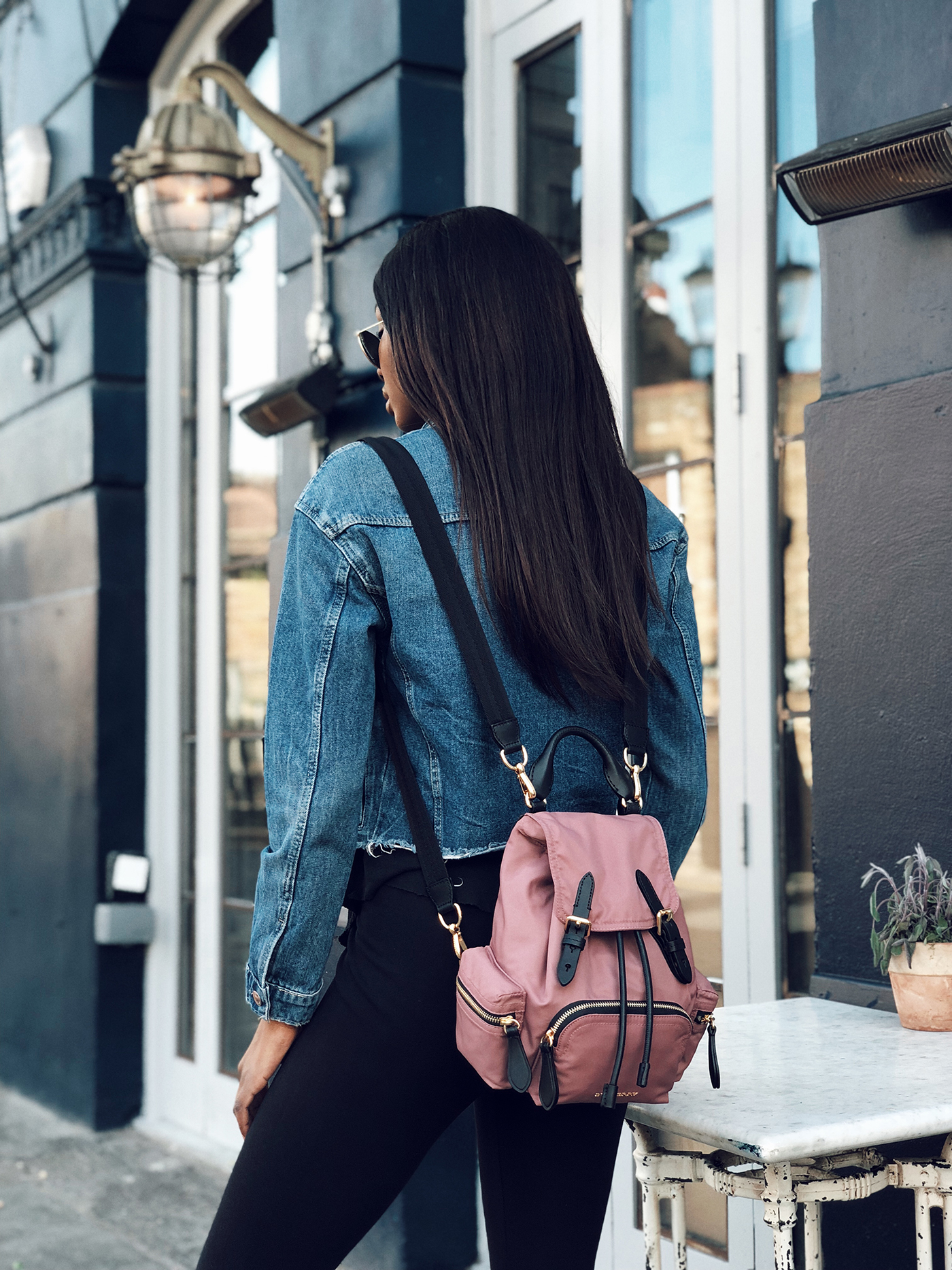 AD
Who made the best designer backpack this season? Opinions will vary but my vote goes to Burberry's nylon and leather backpack. When Selfridges reached out to me to collaborate with them on choosing and styling one of their wide range of women's designer backpacks, the Burberry one immediately caught my eye. The beautiful mauve pink colour and its mini size are just what I need to complement my spring / summer wardrobe.
If you are going to spend money on a luxury backpack, make sure it is worth it. You need to look not only for quality but durability. After all, we are talking about a backpack not a purse. This Burberry one is made of a mauve pink nylon material, inspired by the brand's iconic trench coat. Any Londoner will tell you that Burberry's iconic trench can withstand rain or sunshine, so you can imagine, the same goes for its backpack. This makes keeping the bag clean very easy to do. If mauve is not your colour or you are still not keen on backpacks, at least Burberry has a wide selection of designer handbags for you to choose from.
So what can I style my backpack with, you ask ? Honestly, I would say a lot of what is in our wardrobes goes well with this bag. I styled mine with denim and black leggings but I could just have easily worn it with a long floral dress. Summer is practically here and between all the festivals, tennis matches and beach holidays that people will be taking, this backpack will get plenty of usage. I can already see it being the perfect bag to travel with, especially at the airport when I am juggling magazines and snacks, along with my passport. So, in my opinion, it is the best designer backpack out there, this season.