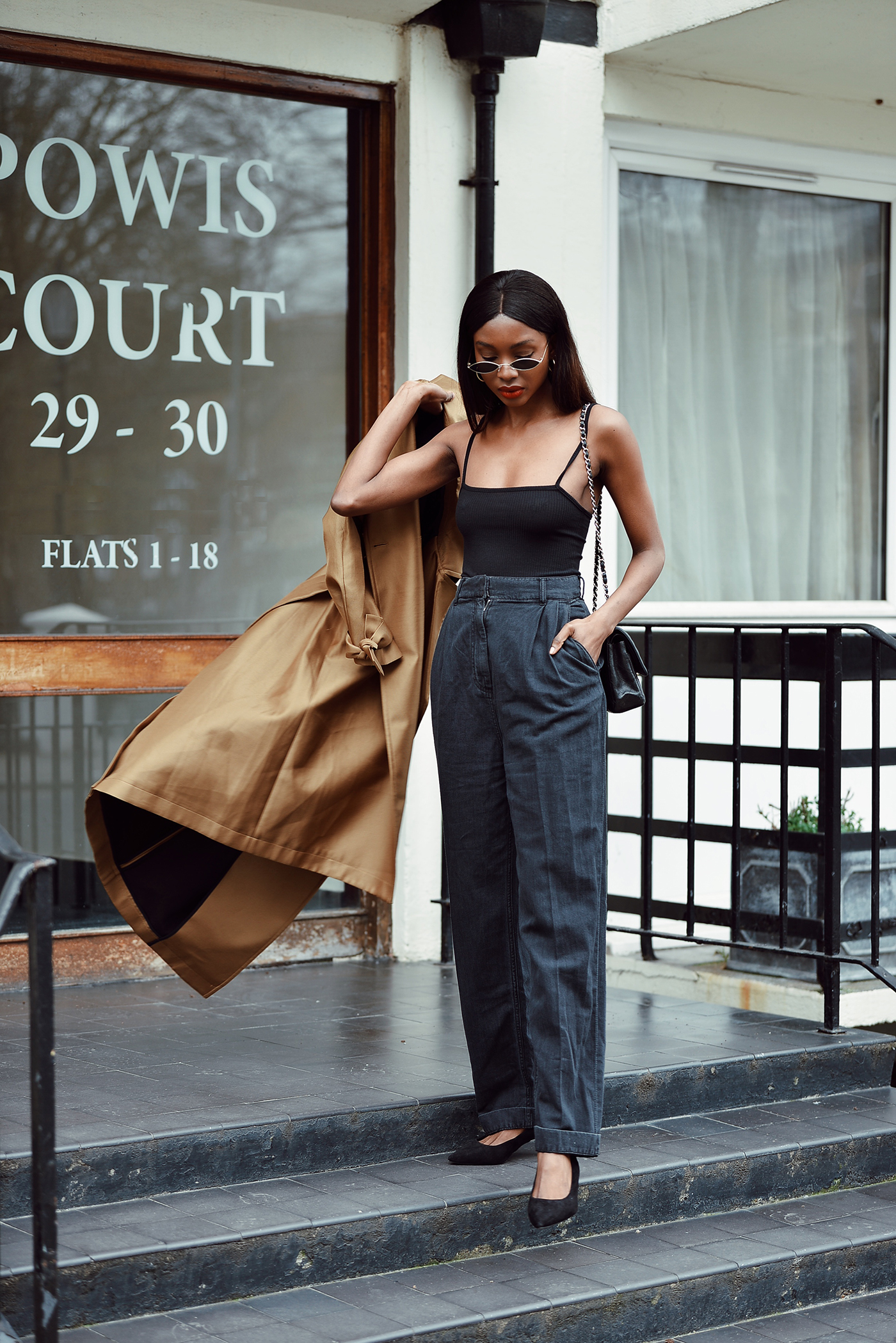 Does the perfect bodysuit exist? I do not know. However, I know that I have found something close to perfection. Having owned several body suits over the years, mainly in black and white, there is always something new on the market. You would think their design is straightforward but there is always something different about even those that look similar. One can be ribbed, like mine or another can have slightly thicker shoulder straps. The slight variations in just a black bodysuit are endless. Let's not get into the different colours and fabric variations that are also possible.
There are plenty of ways in which to style a ribbed bodysuit and in my case I opted for baggy trousers. There is something about high-waist trousers and bodysuits that makes a perfect combo of comfy meets chic. My trousers are H&M but this Asos version works for both day and night. The Acler coat which I have added is, sadly, sold out and this army green trench is the closest thing to it I have seen online. My quirky sunglasses are still available online, along with the kitten heel sling backs. If you have saved up all winter, why not treat yourself to a Chanel bag to complete the look ?
Style your bodysuit however you want. Wear it over a t-shirt if that woks for you or stack a load of necklaces on, now that our collar bones are making an appearance, thanks to warmer weather. Just make sure the bodysuit is not ridiculously tight in the crotch area because you will be uncomfortable all day and night. By now, you should also know better than to buy one which doesn't unfasten at the bottom. No one wants to be half-naked in a bathroom stall, especially with a door that struggles to lock !
SHOP BODYSUITS