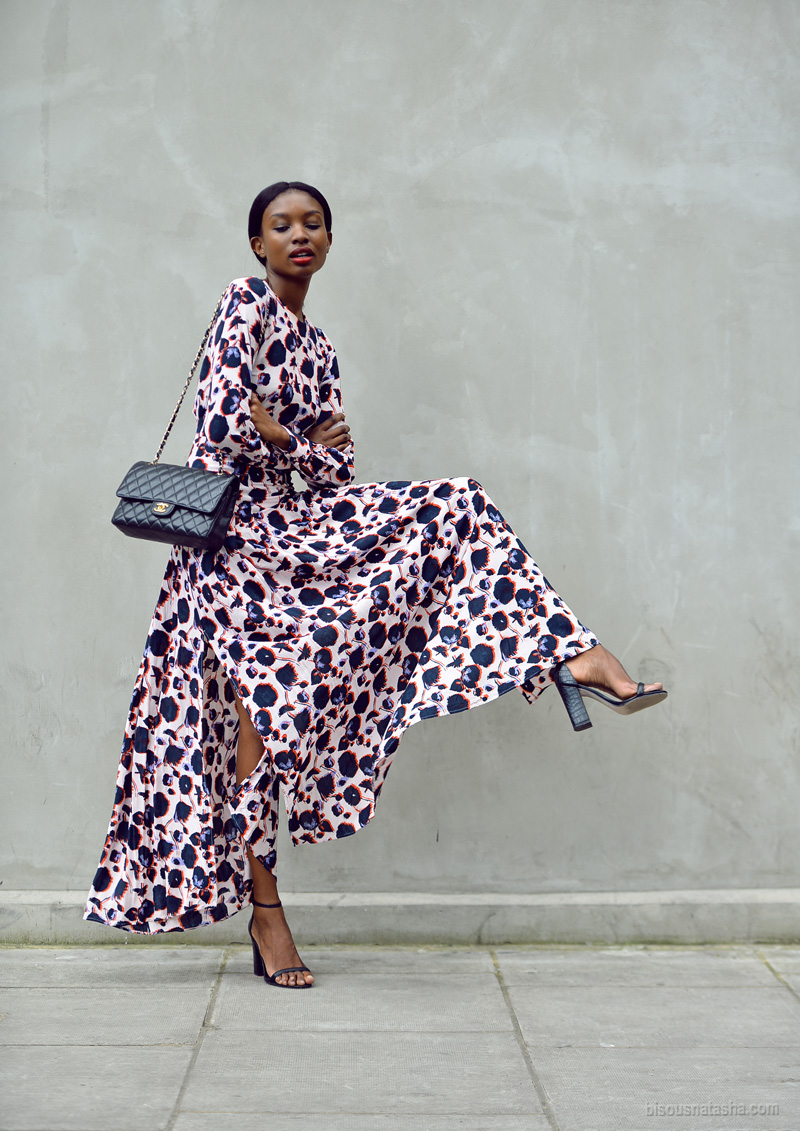 The 70s are making a comeback this autumn and I am ready to embrace all aspects of the trend. Floral dress. Check. Fringe bag. Check. Faux fur. Check. Bell bottoms and rocker boyfriend … give me a few more days. This dress may be a little too warm for August with its long sleeves but the two slits in the front let in the summer breeze. I'll wear it again in the fall and winter with a leather jacket or knee-high boots but for now I am sticking to ankle strap heels.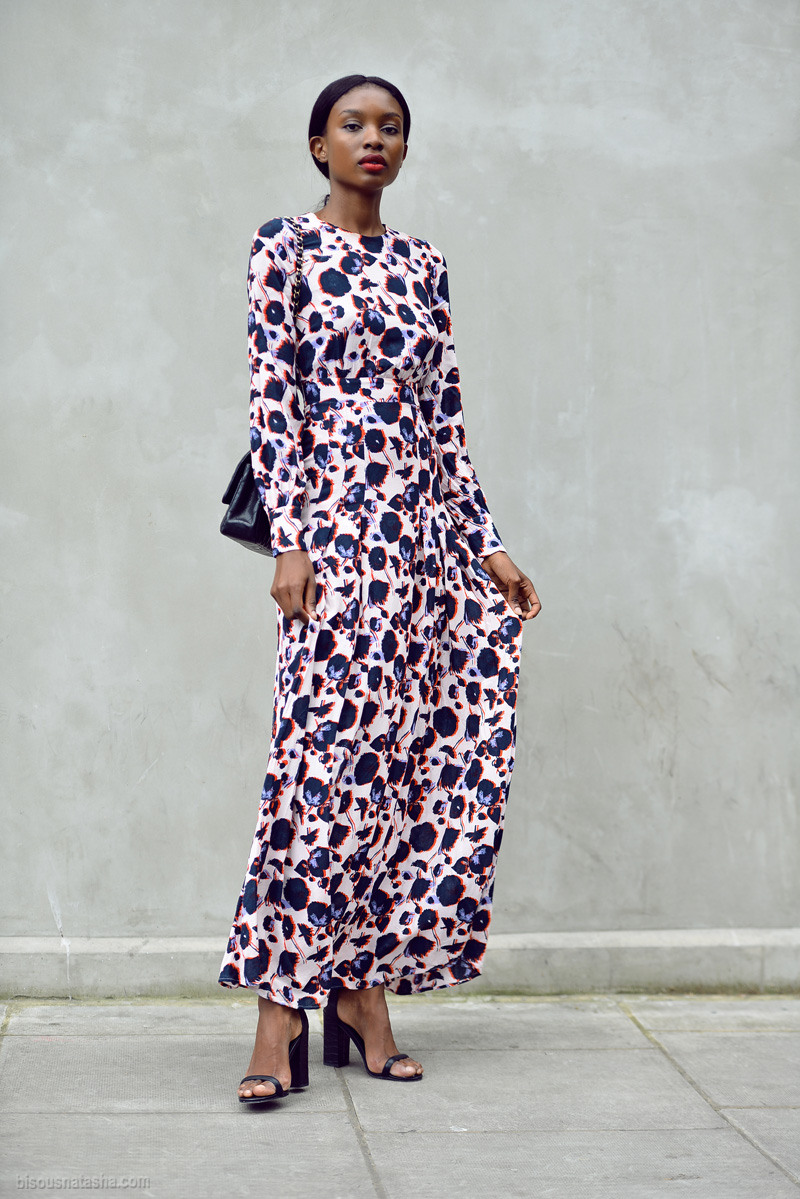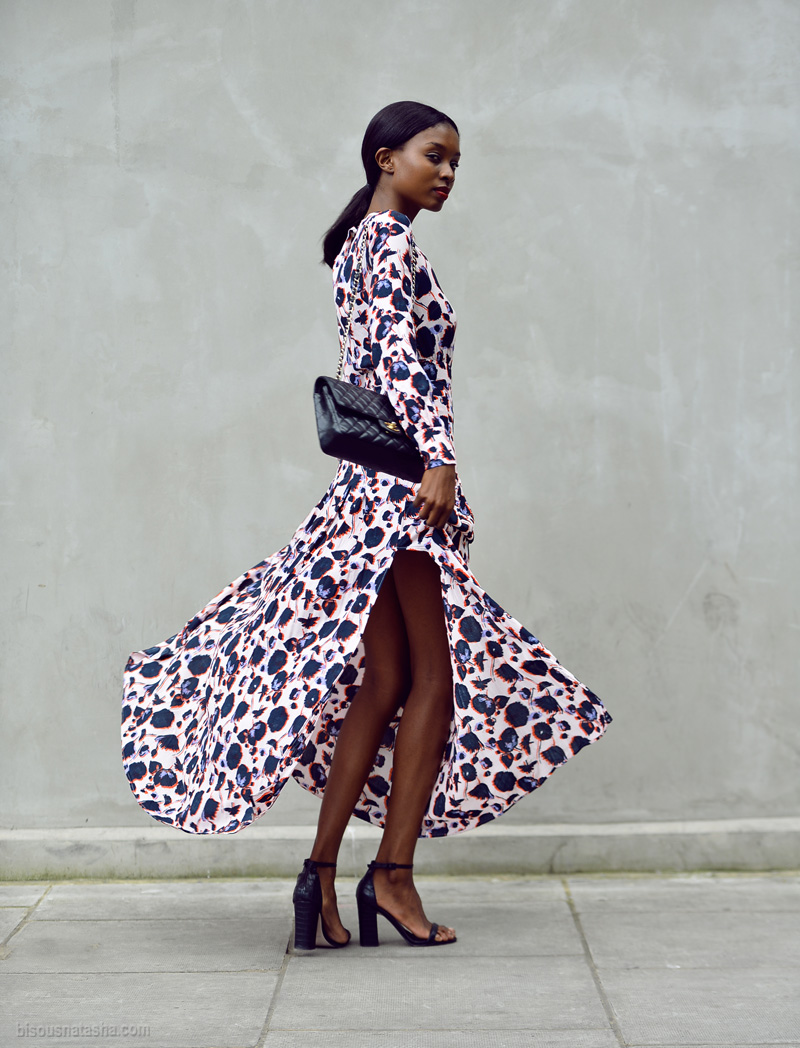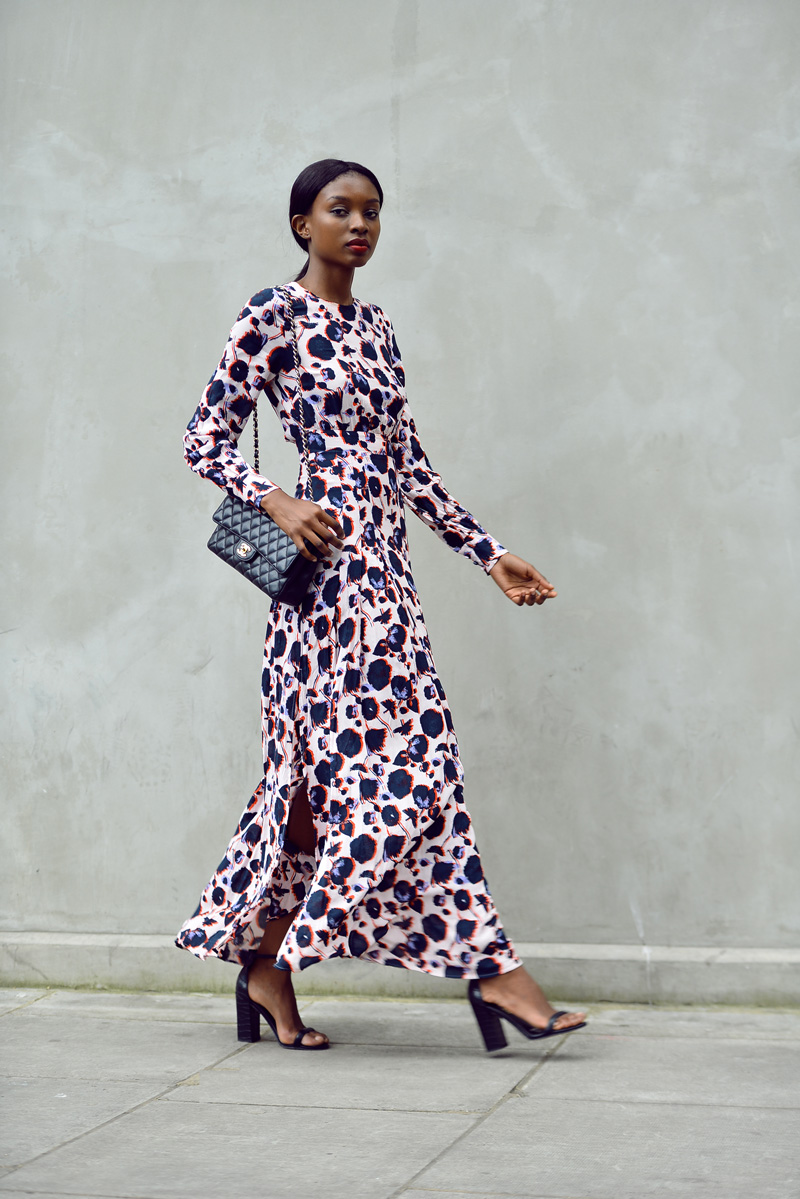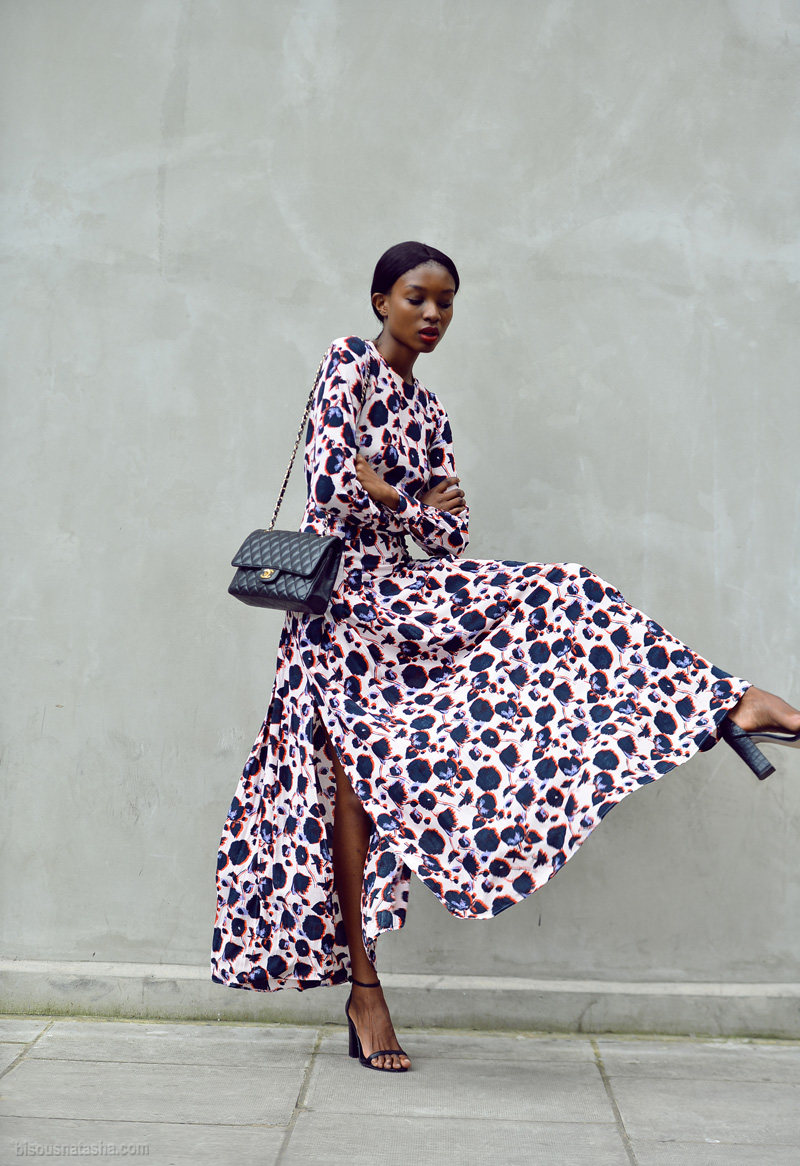 photos by David Nyanzi 
H&M dress. Topshop heels. Chanel bag.