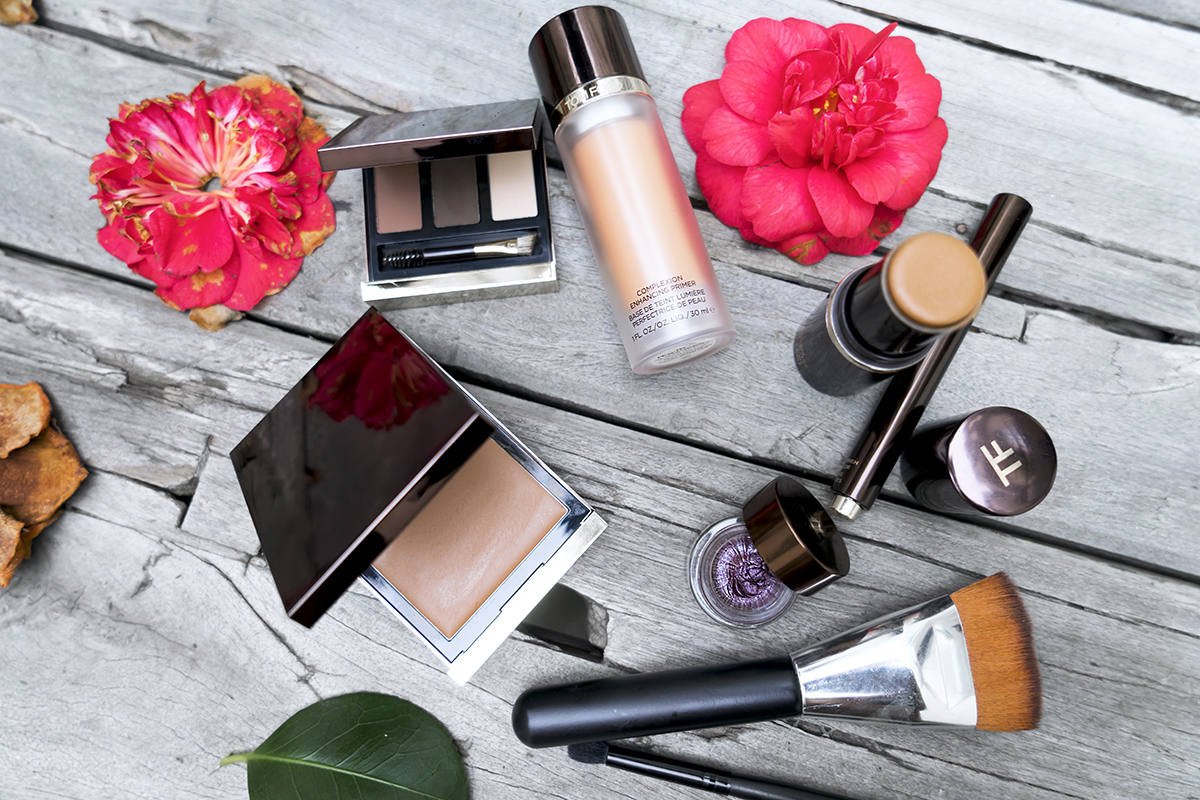 The first time I heard about Tom Ford having a cosmetics line, I was a little skeptic of whether there would be any products for women with darker skin tones. The eyeshadows, lipsticks and nail polishes were something I coveted but it wasn't until British model Betty Adewole was the face of their makeup that I started believing there was something in there for me. And by something, I am talking foundation.
So fast forward a few years and a meeting and I have been converted ! To me, Tom Ford is about sex appeal and you see that a lot on the lips and eyes, especially with the deep purples and reds that you see in their ad campaigns. Even though we are headed for summer, I thought it would be great to show you my current favourite Tom Ford look using a deep purple eyeshadow and a red lip.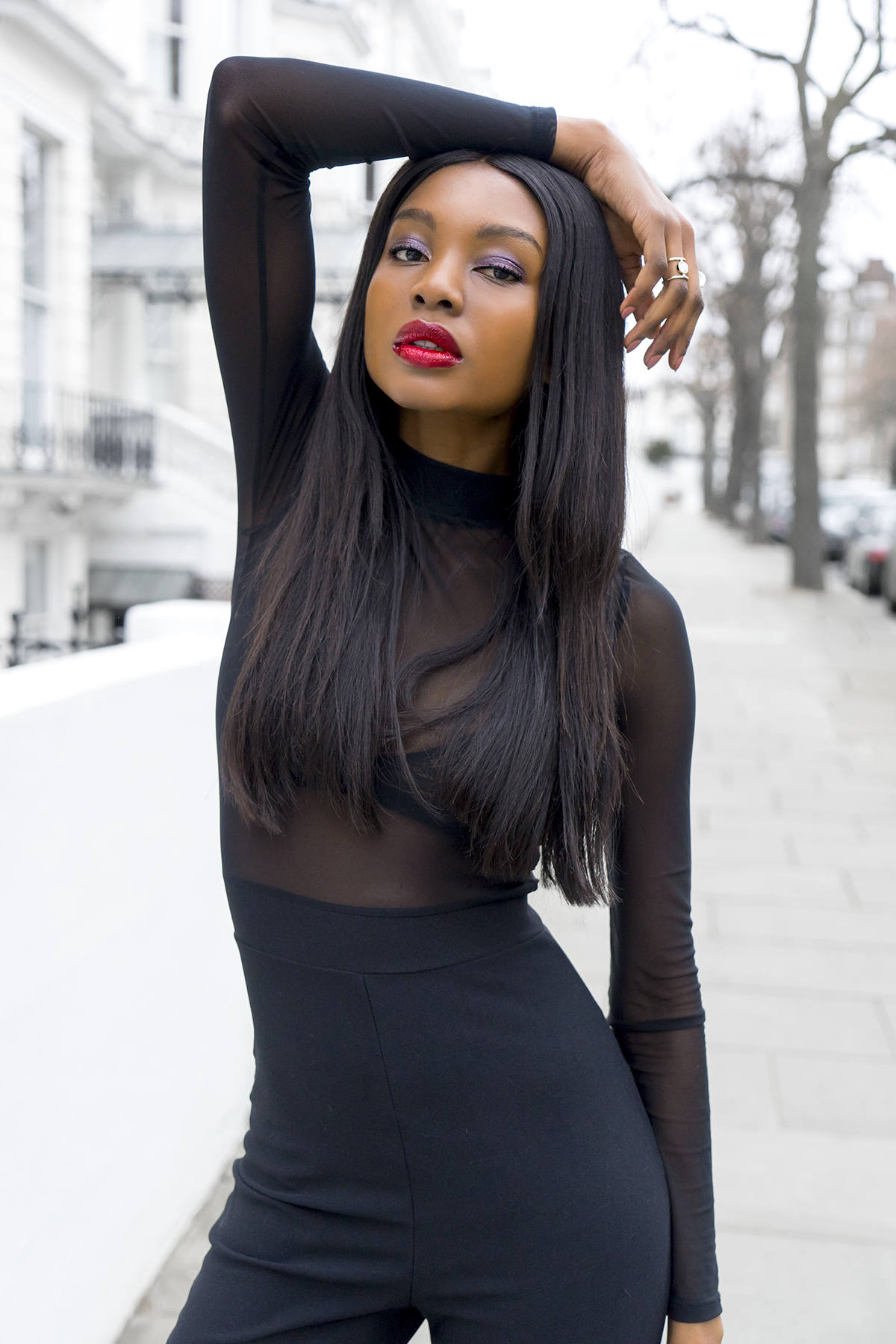 I prepped my skin with the Complexion Enhancing Primer and applied the Traceless Foundation Stick in shade Warm Almond. I sometimes use my fingers to blend it in but a foundation brush is quicker.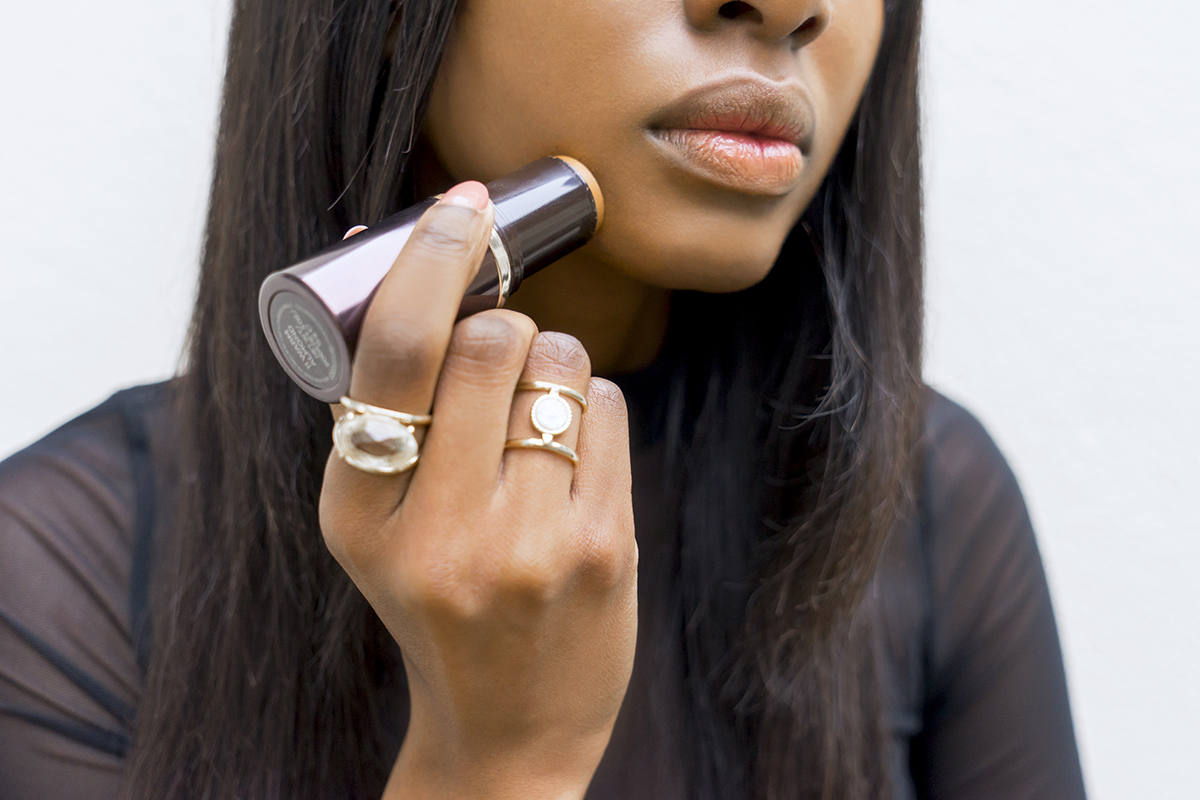 On my eyes I used the Midnight Violet cream colour for eyes eyeshadow, again adding it on my lids with my ring finger. Use a blending brush to soften the edges where your eyelid creases, if you don't want the eyeshadow to end in a sharp line. By the way, I am also wearing Tom Ford's Mink Brule nail polish.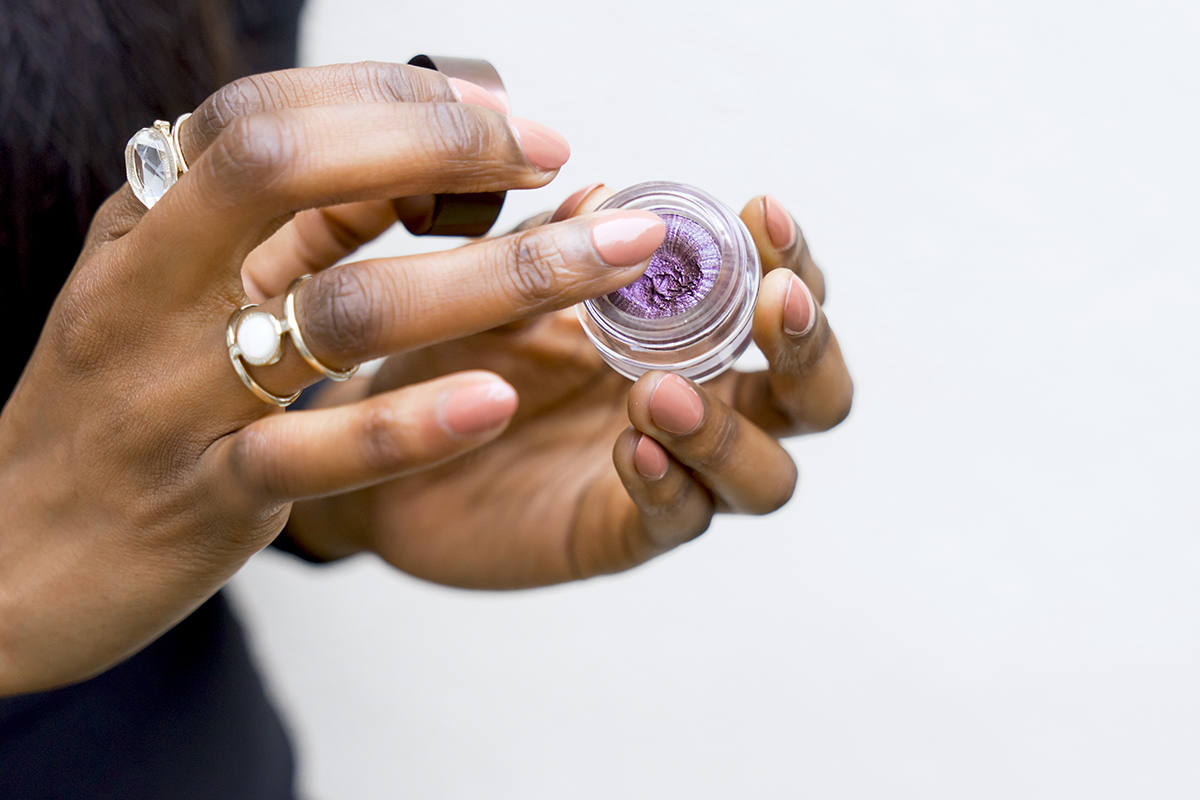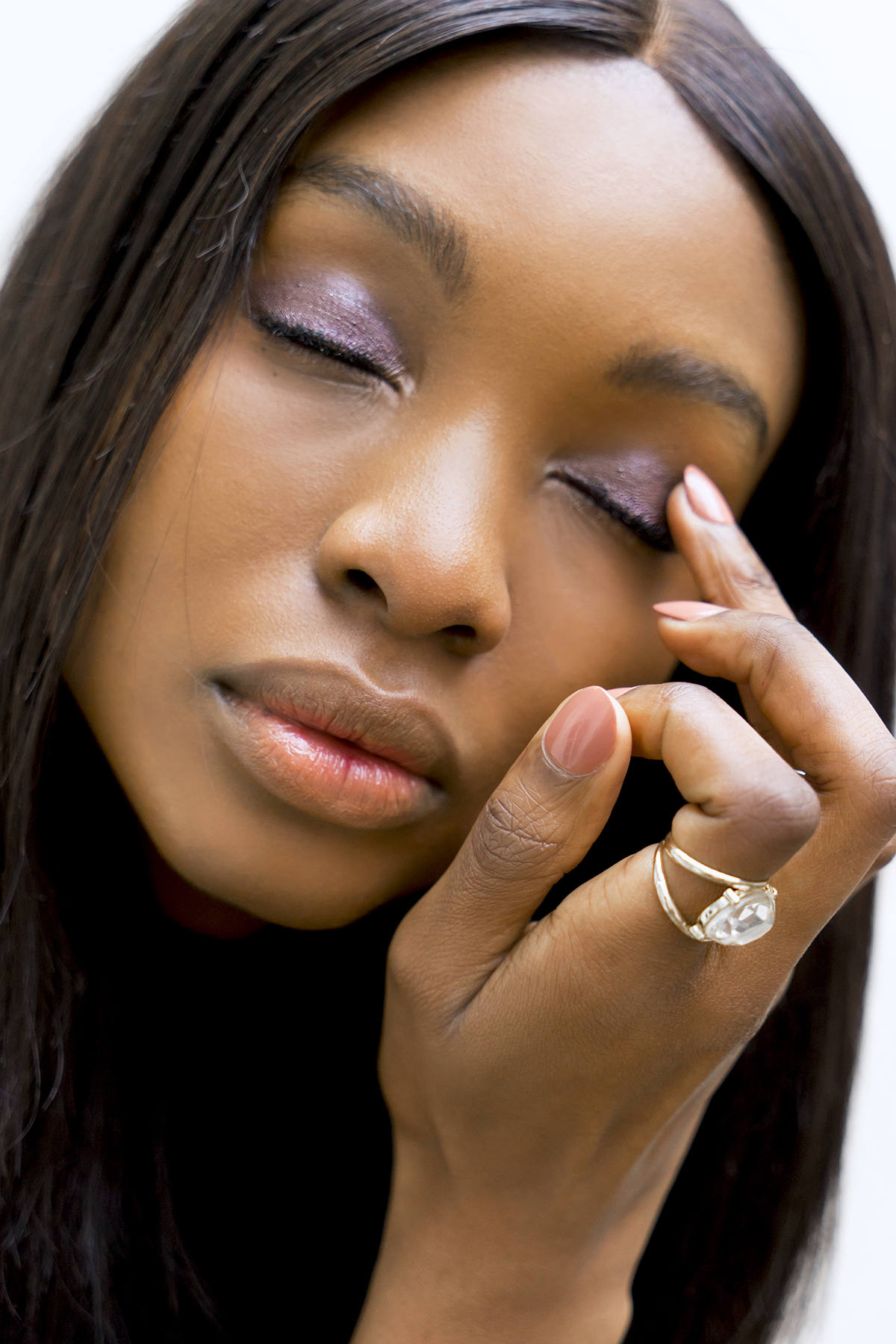 For that sexy Tom Ford pout I applied the Patent Finish Lip Color in the shade Stolen Cherry.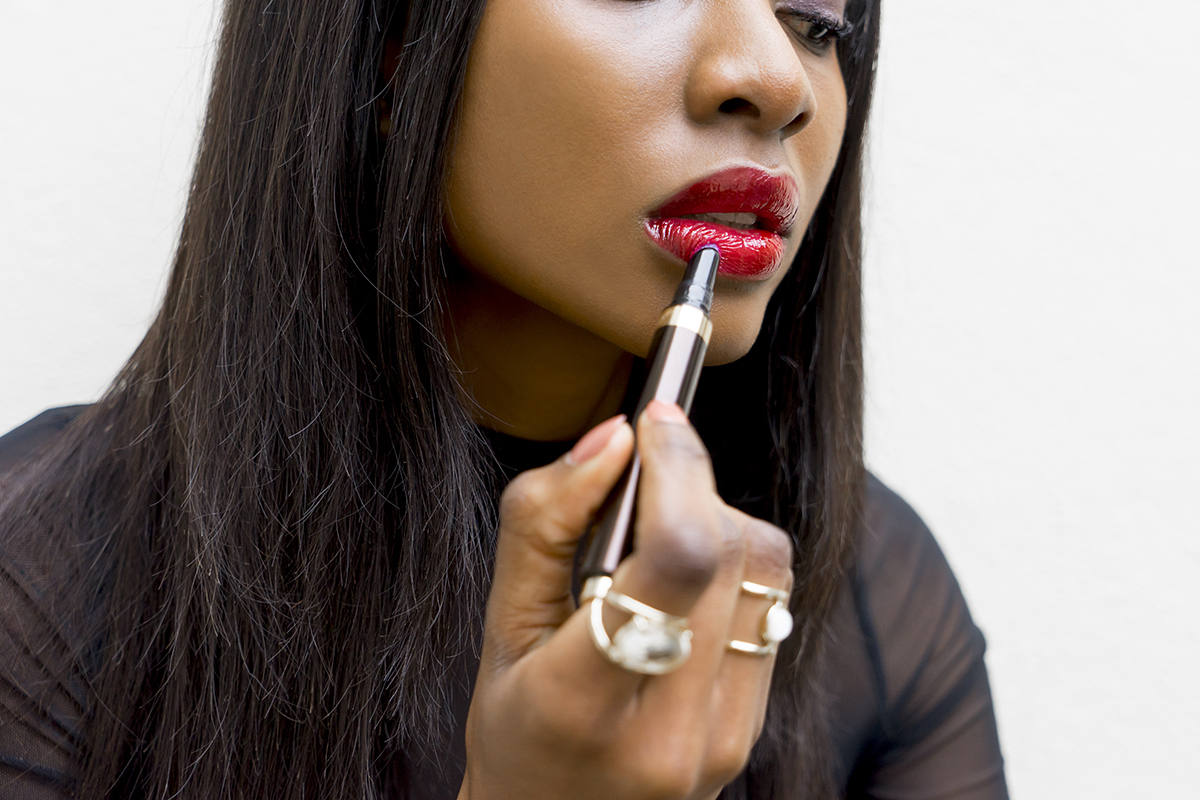 I finished off by touching up my eyebrows with the Brow Sculpting Kit in shade 02 Medium and there you have it. A very easy to do makeup look for the evening !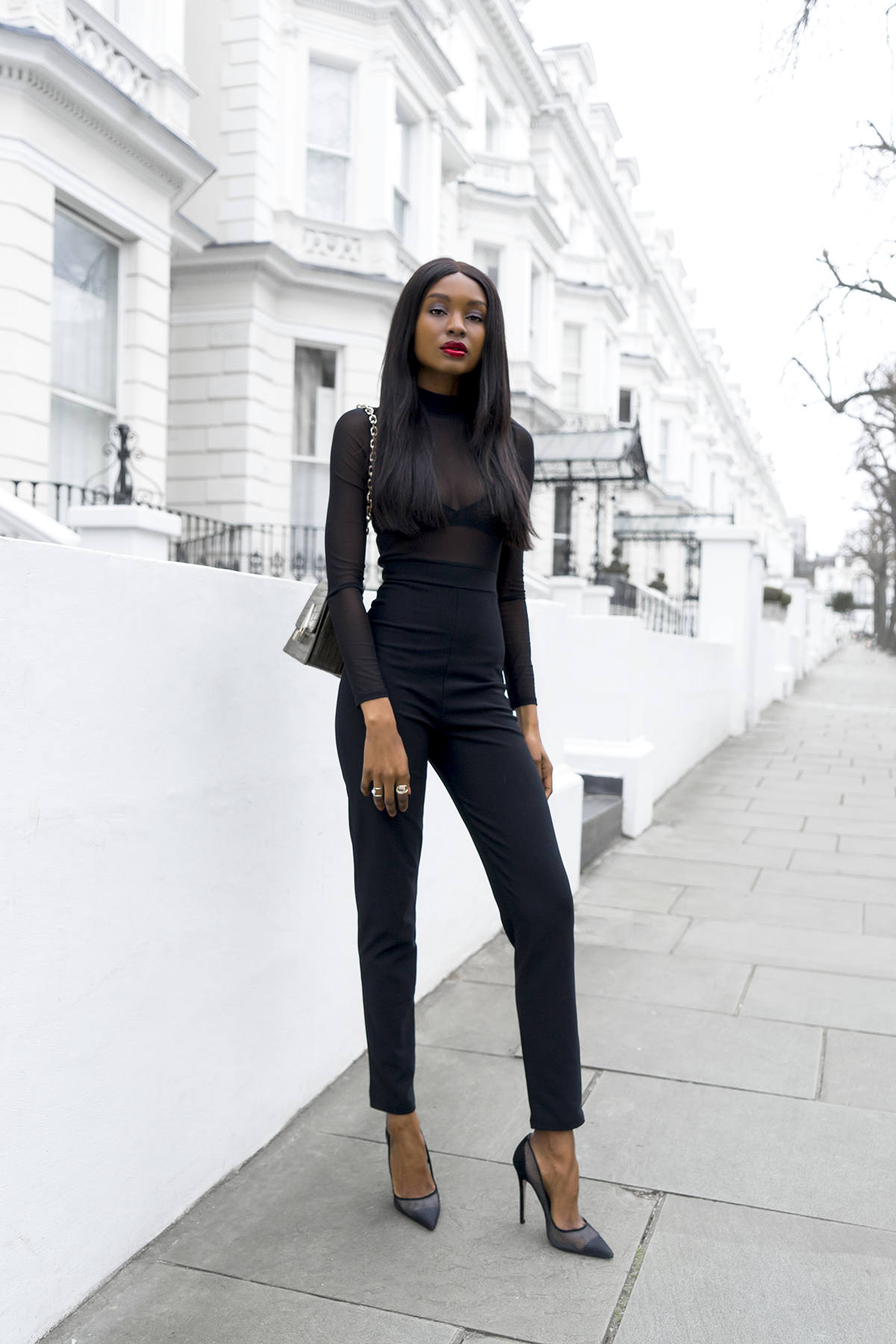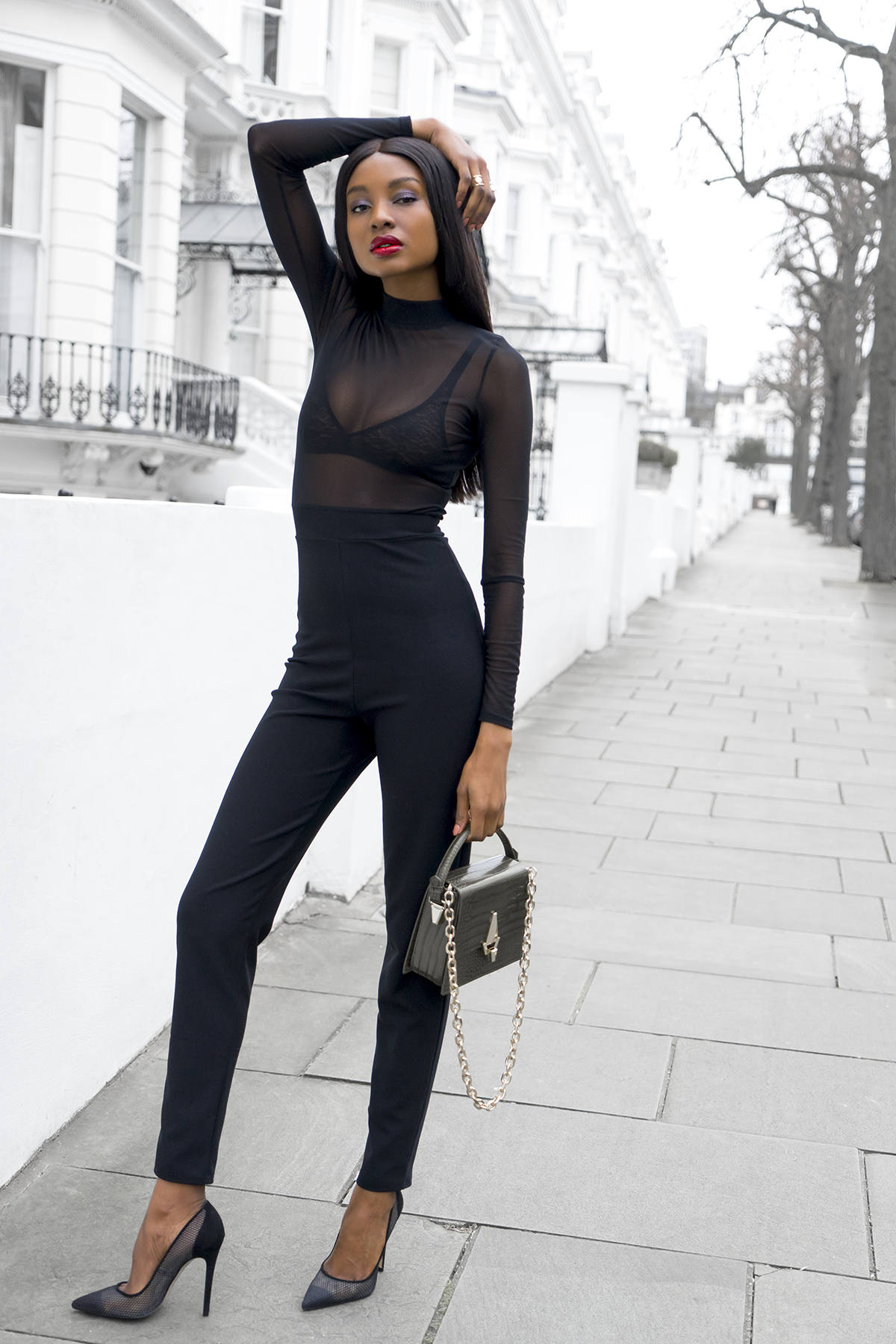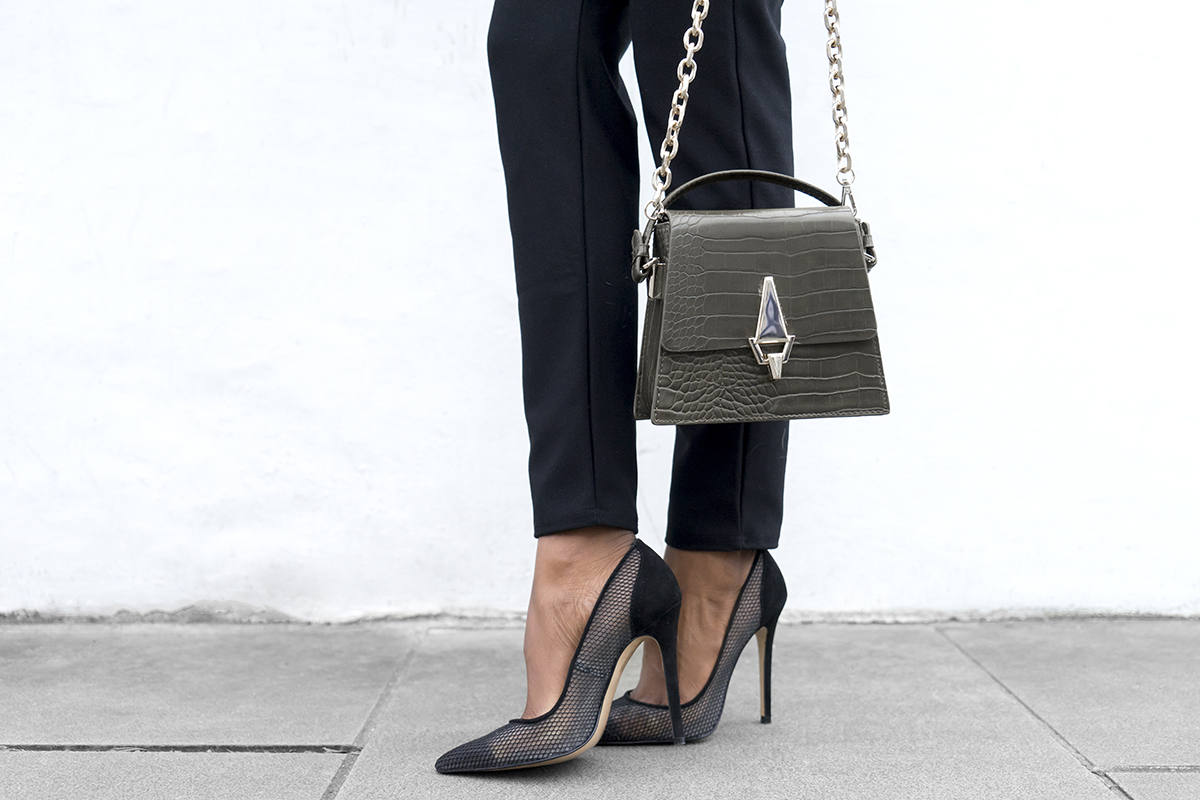 photos : Rebecca Botin
Missguided jumpsuit (similar) / Office shoes (similar) / Zara bag
Midnight Violet eyeshadow / Warm Almond Foundation / Stolen Cherry lip color / Primer / Mink Brule nail polish