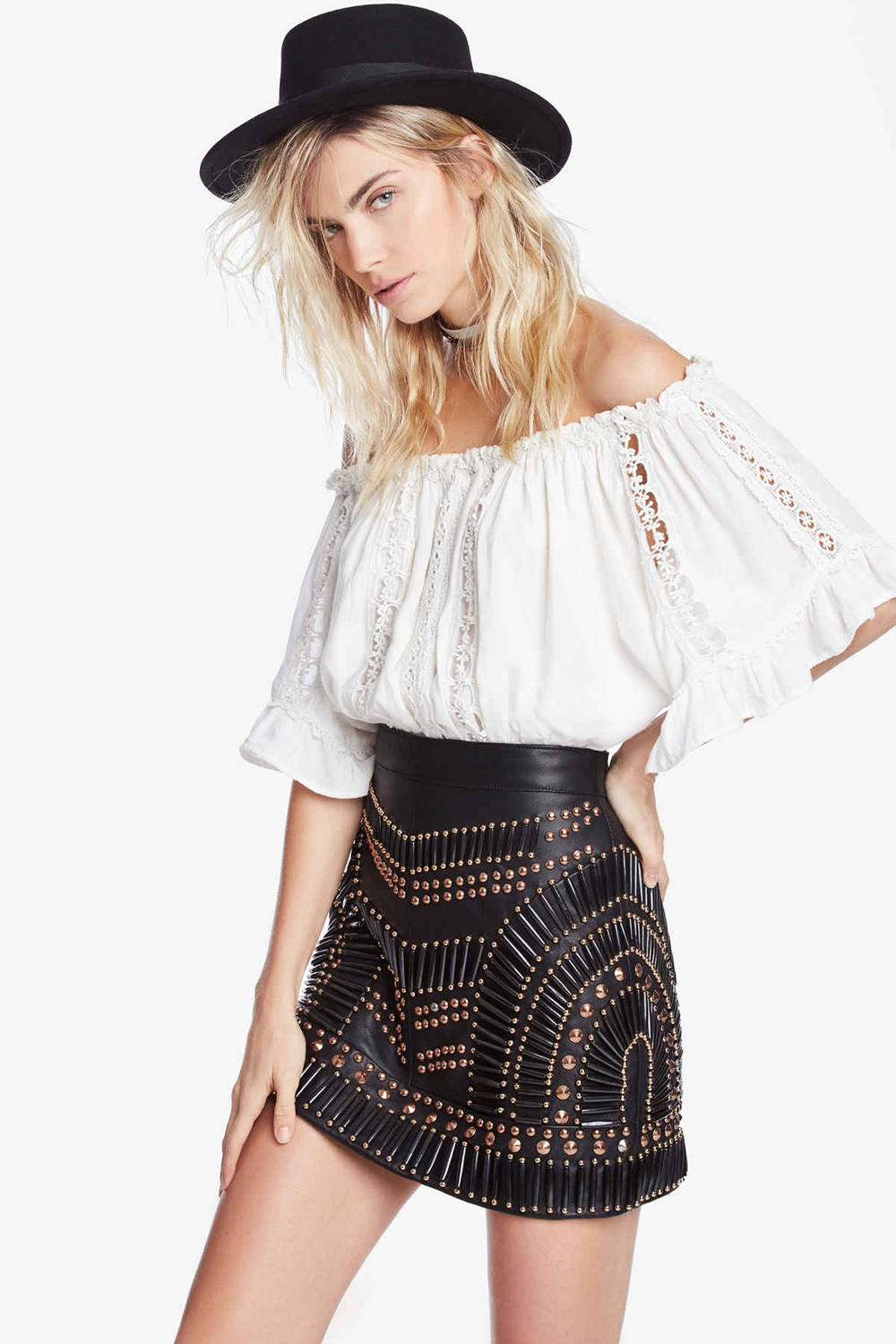 Never fear, you still have time to add a cutout hippie-inspired dress to your shopping basket if you haven't finalised your "Coachella edit" and for those of us (myself included) who will be suffering from Coachella FOMO, we may as well start shopping for Glastonbury and Isle of Wight festival. Any Londoner fancy a pair of fringed rubber boots for June?
To inspire those of you who are headed to Palm Springs next weekend, or the weekend after, here are some of this season's Instagram-worthy pieces you should be wearing to induce envy amongst your friends or followers who will be watching your every move through the a square format, a 15 second snap or to really rub it in – a live Periscope broadcast.
If you are familiar with #FWIS (From Where I Stand for the unfamiliar) these sandals and boots are a festival favourite. Click on the item to shop.
Don't forget about the belts and classic fringe bags to carry your camera, wallet and other festival necessities in.
Click on the item to shop.
Now here comes the main focus of your look – the outfit. If you dare to wear white amongst a rowdy crowd of messy music revellers, then go for these embroidered shorts, otherwise here are more colourful options.
Click on the model to shop.