If there is one thing I like about Milan (I'll be honest, there is not much I like about the city) it is the fashion. For a city that can never live up to the beauty standards of Rome, Venice and the Almafi Coast, to name a few, it at least has some amazing, if not sometimes over-the-top, fashion. This being my first Milan fashion week and not having the usual "omg I have so many shows to see!" crisis some bloggers have, I visited a couple of show rooms and shot content for some brands.
One such brand is Bekh Atelier, founded by Ukrainian designer Maria Bekh, who studied Fashion Design and Fashion Brand Management at Istituto Marangoni, Milan. I'm already familiar with Bekh, having shot a piece from her previous collection, along with other Russian and Ukrainian designers, who showed during Paris Fashion Week, last March, under More Dash Showroom.
So, when I had the opportunity to meet Maria Bekh properly, in her showroom, I took the opportunity to pick items from her SS17 collection  to shoot around the city. Around the city, ended up being two blocks down from my hotel but, nevertheless, Anna got these amazing shots of me in front of a glass building on Via Vittor Pisani.
I'm no stranger to double denim and if you've been following me for a quite a while, it seems like I rock a Canadian tuxedo at least once a month on the blog. But don't be fooled by the bell sleeve knit I'm wearing here. It looks like denim but it's a special kind of knit fabric.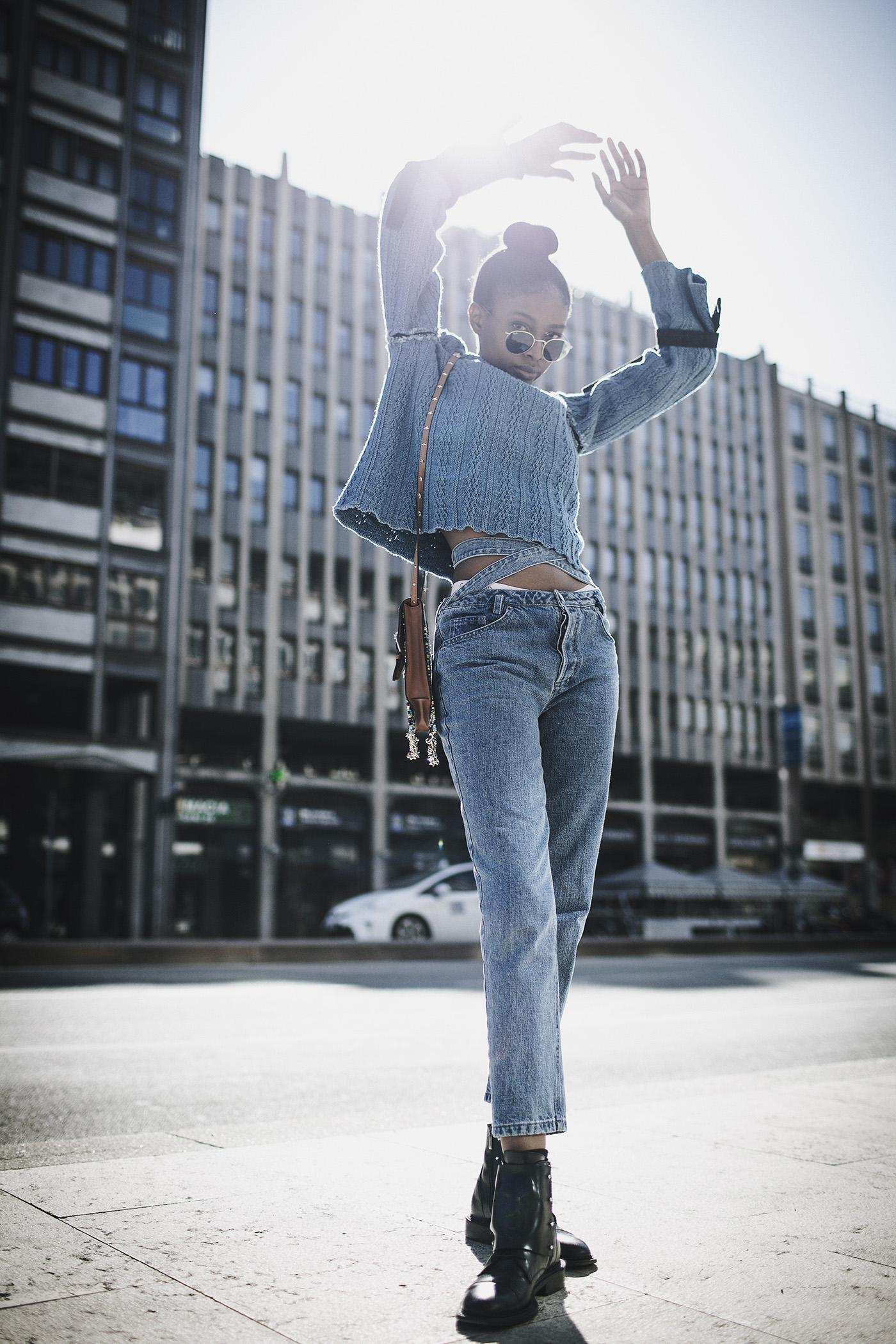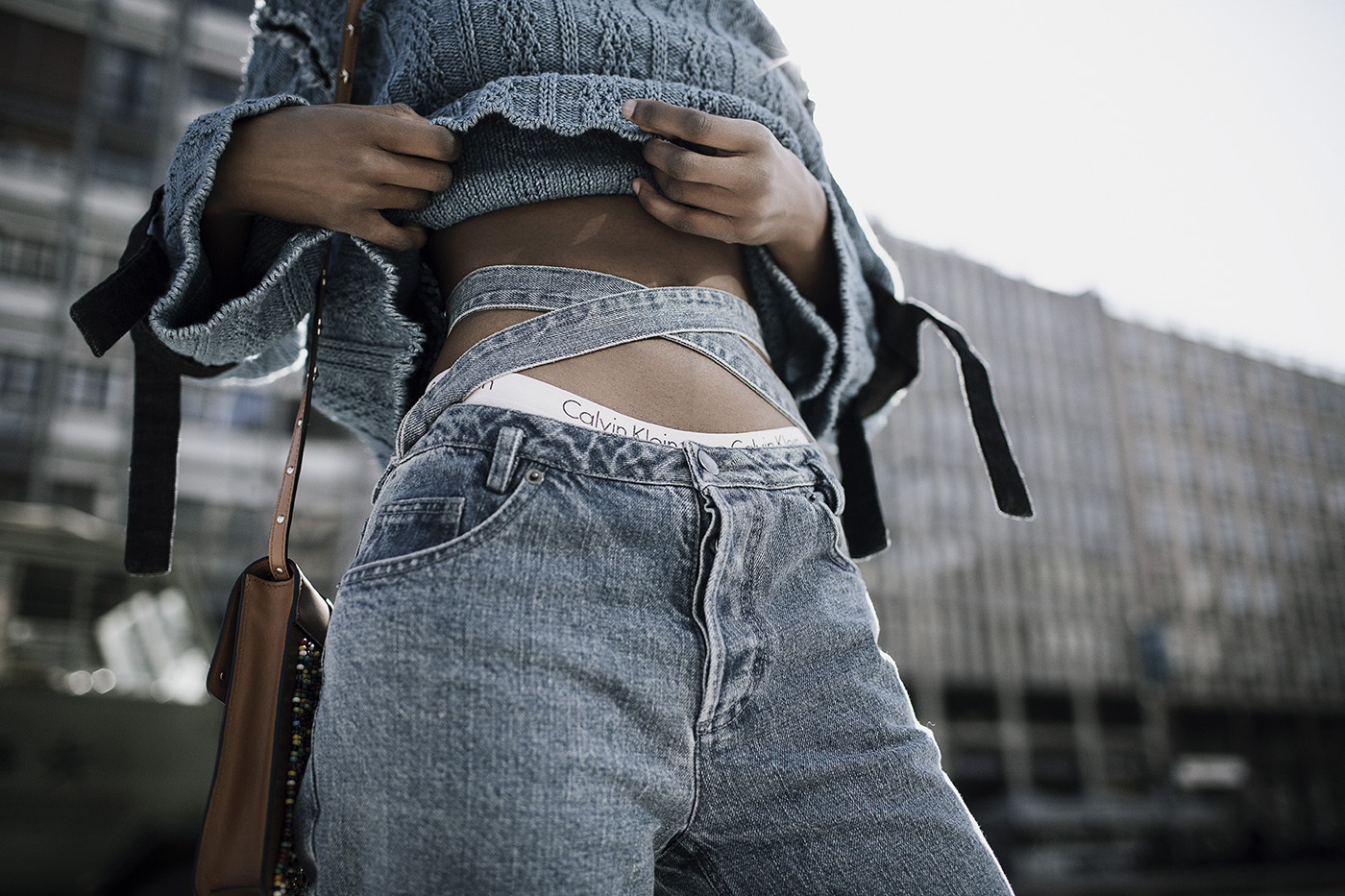 The best thing about this look are the jeans, in particular, the denim belt straps that you can criss cross around your waist or however you see fit.
Maybe this would have worked better with a crop top instead of me constantly lifting my top and flashing passersby with my Calvin Klein undies but I guess that's the point of wearing something like this, no?
I last-minute added on this beaded bag to finish off the look although, looking back, I could have done without it. Oh, who cares, right? Fashion is about experimenting, after all.