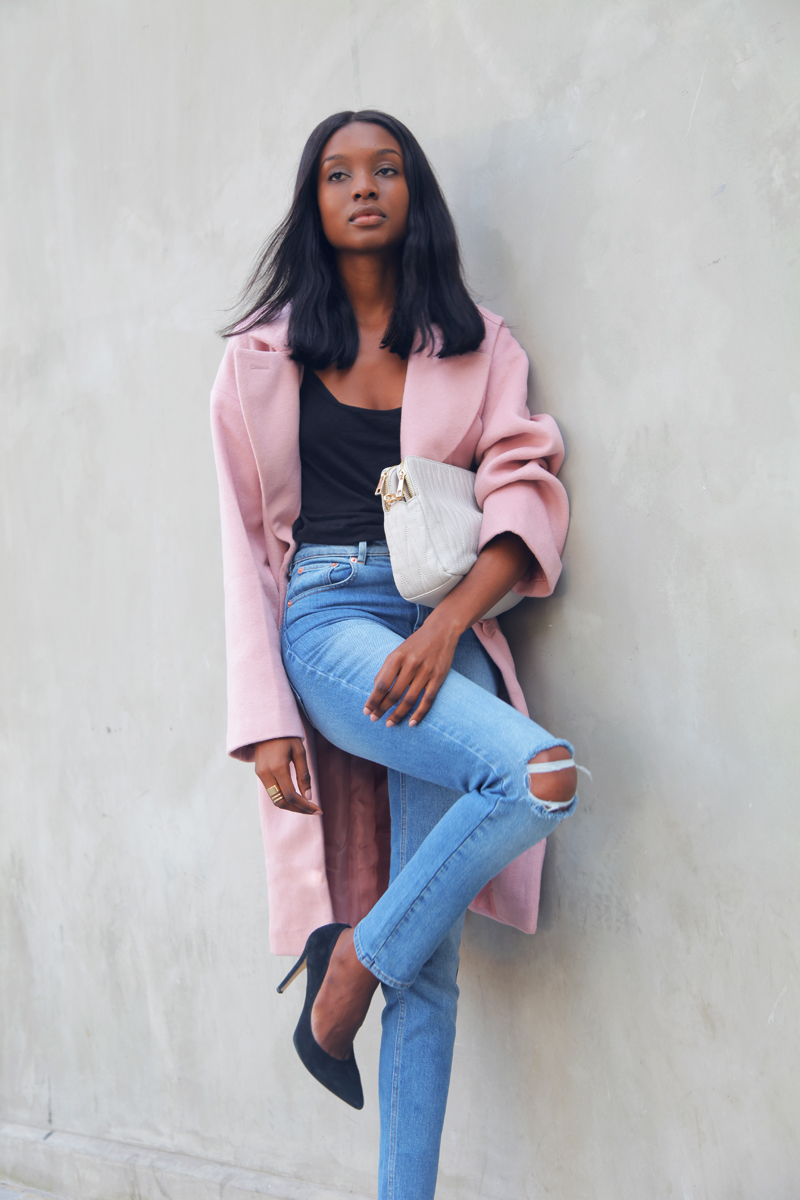 I felt how cold London has become this morning as I put on my trainers to go for a run. I thought nothing of the slight chill until I saw scarves and beanies, as well as a pair of gloves on a few people. I'm not kidding when I say I saw someone wearing a pair of gloves. Winter is coming and that's not just a phrase from Game of Thrones people – it's reality.
I am not in denial about it but I am also well-prepared with my new cocoon coat a.k.a the pink blanket. It really is like walking around the streets with a small pink blanket over your shoulders. I could have gone for blue, but I have always envied women in pink coats. Do you guys like it or should I have gone for the blue ?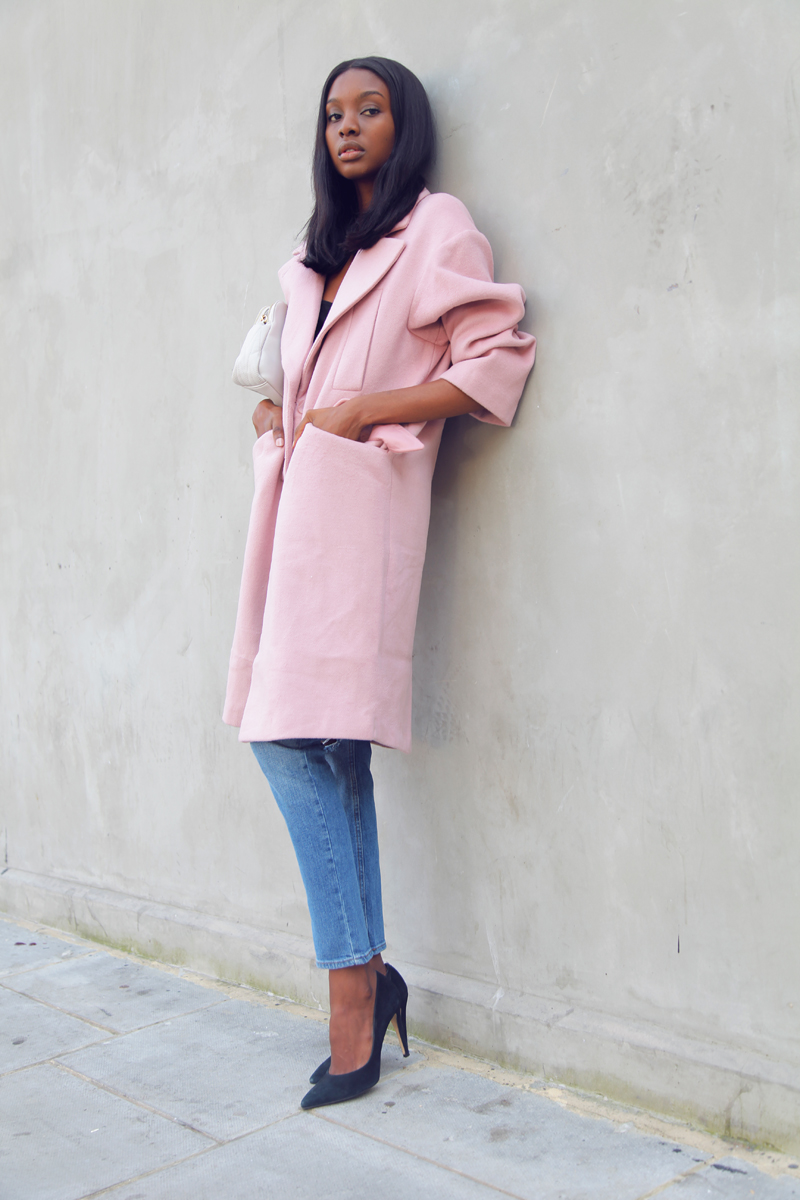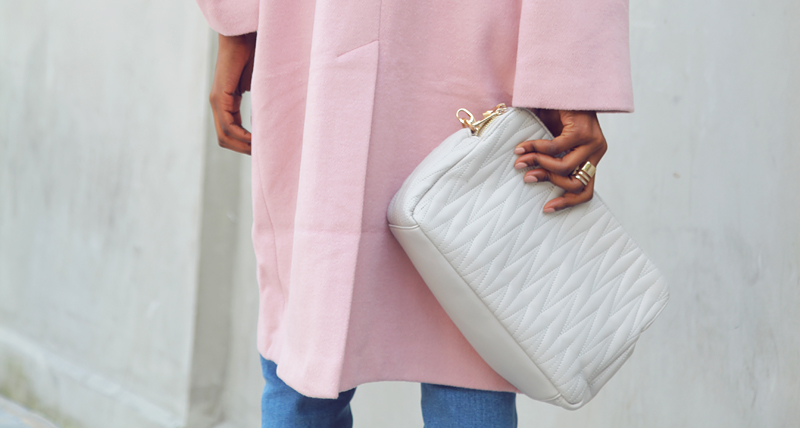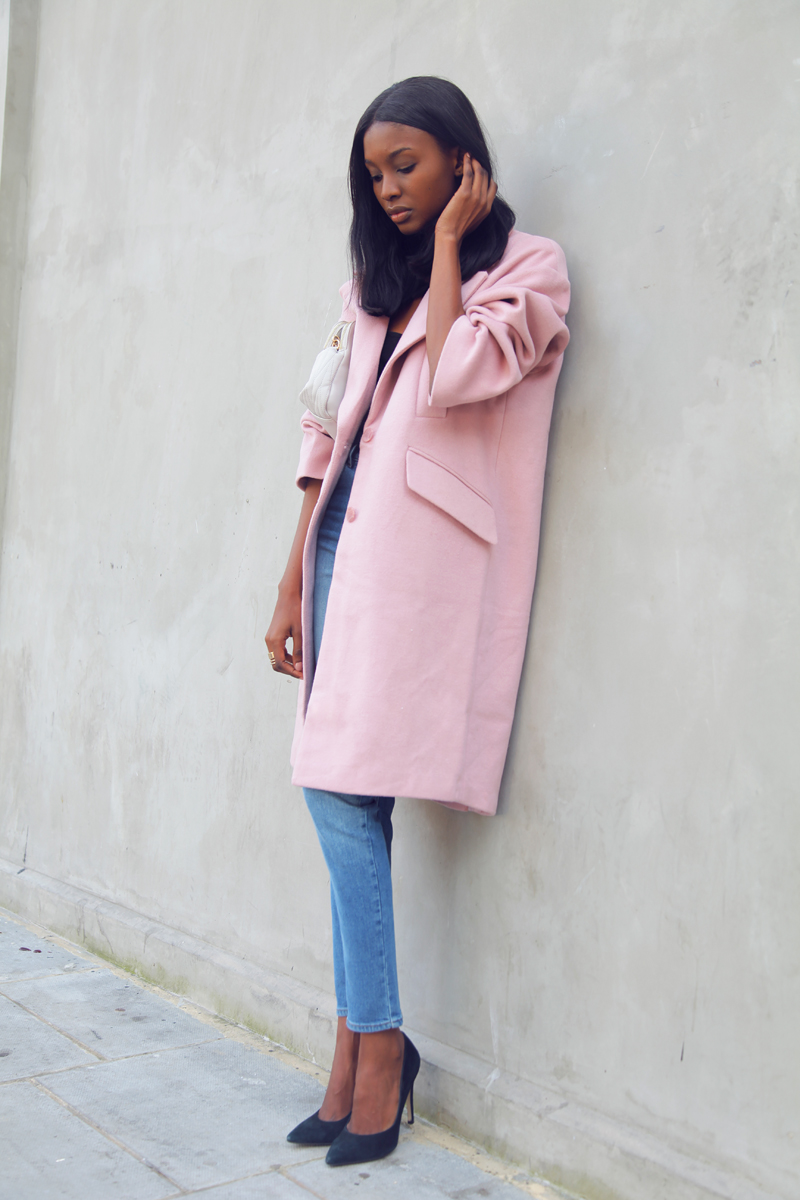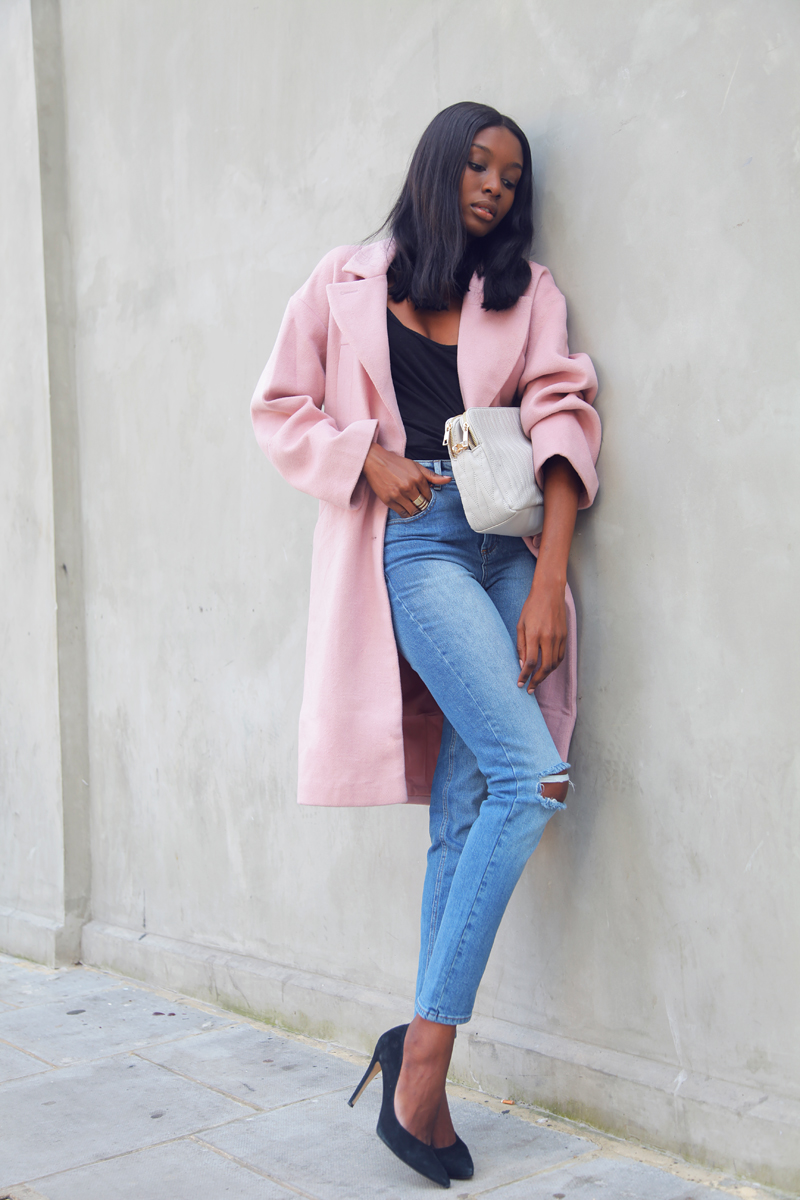 photos – Marie Simonova
Asos coat. H&M top. Asos jeans & bag. SuperTrash heels. H&M ring
 p.s/ I will now be uploading videos on Youtube !