If you follow me on
instagram
, you would know that I recently got back from a trip to Moscow (yep, as in Russia). It was my fourth time there and I was working with two amazing photographers on a fashion brand's lookbook and some beauty photos.
I stayed at the Metropol Hotel, right near Red Square, facing the Bolshoi Theatre. My room was lovely, with a beautiful chandelier and in the bathroom they had one of my favourite products –
Molton Brown
!
Having been to Milan the day before, I had an early night, so that I would feel fresh the next day for a shoot with the super talented Katya Ratundalova. I got straight into speaking Russian on set with the makeup artist, and getting instructions on how to pose in Russian was easier than I thought. I hadn't spoken Russian in a while, so my brain needed a quick immersion that day.
That evening, after the shoot, I caught up with my dear friend Teresa who studies in Moscow's best university MGU. She is half-Tanzanian, half Belorussian. We took a stroll around Red Square before taking a tram down Tverskoy Boulevard for dinner. There was a giant Louis Vuitton suitcase in the middle of the square but it looked as if they were taking it down, so I don't know much about why it was put up there.
And there it was in front of us, in all its glory – St. Basil's Cathedral. Its other names are The Cathedral of the Protection of Most Holy Theotokos on the Moat, Pokrovsky Cathedral and the Cathedral of Vasily the Blessed.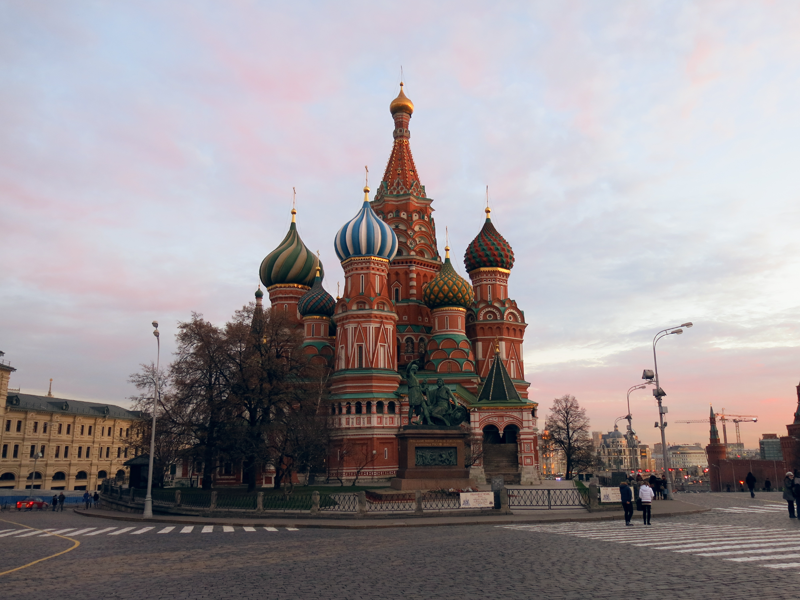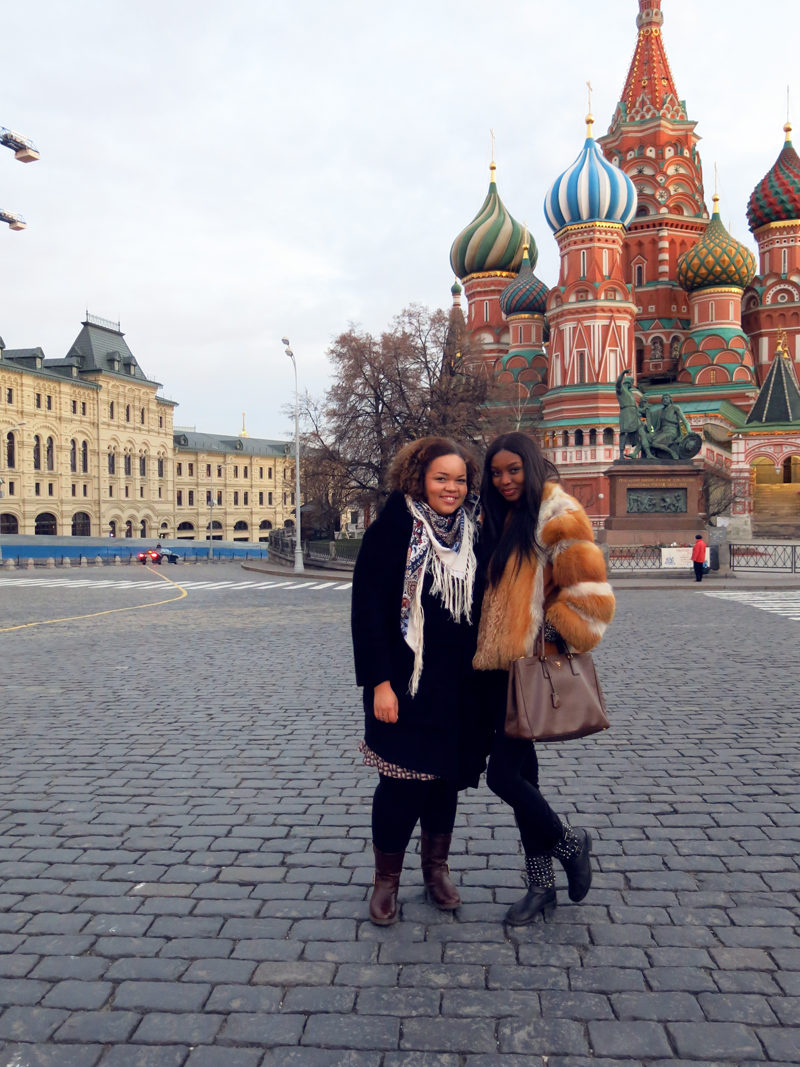 For dinner, I had Pelmeni, which are dumplings filled with any type of meat or vegetables. Of course, no Russian meal is complete without vodka !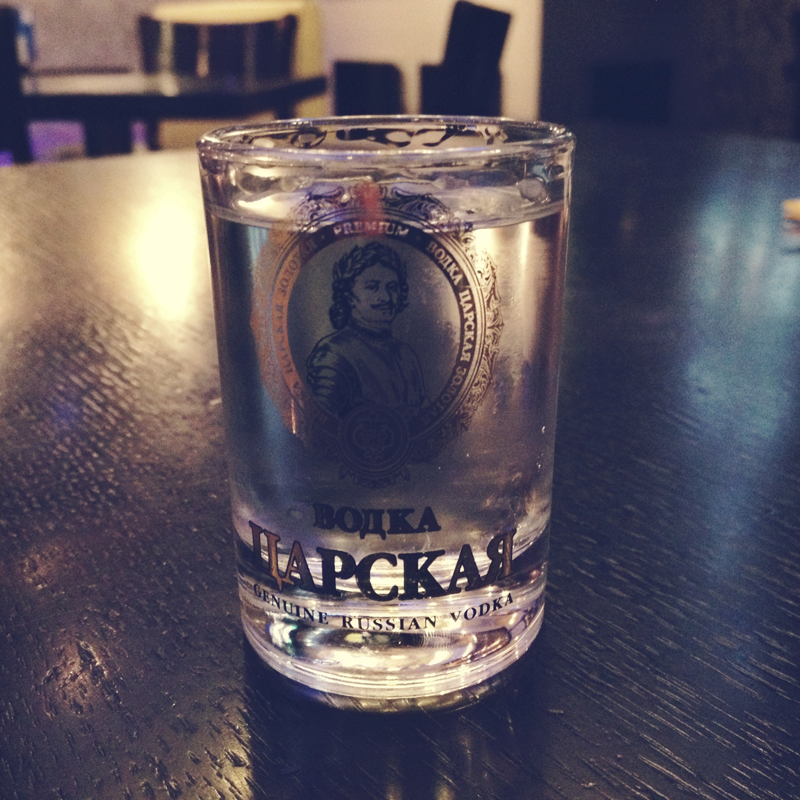 I saw some matryoshkas for sale, but having bought a big one on my first trip to Moscow, I decided not to buy more. Besides, tourist shops in the center near Red Square are over-priced. We ended our evening in front of the Bolshoi Theatre, across from my hotel, taking pictures and chatting about when I would be back in Moscow again.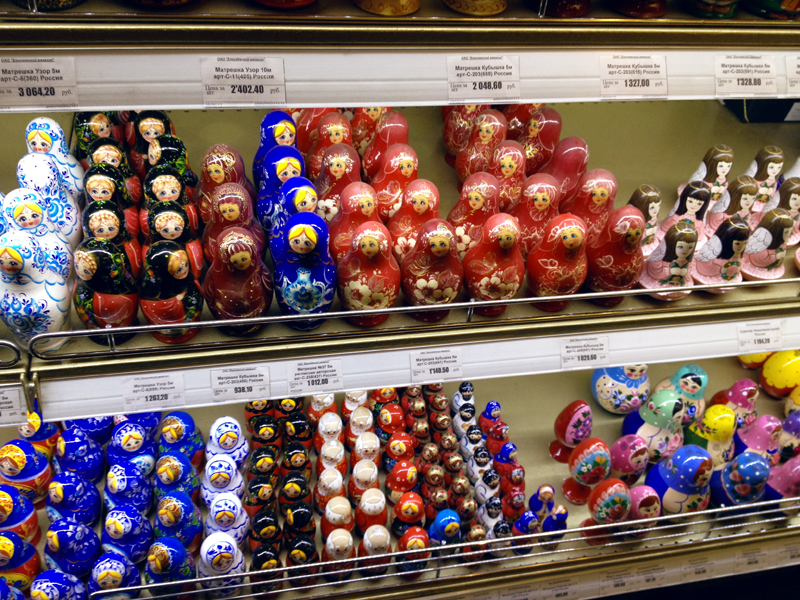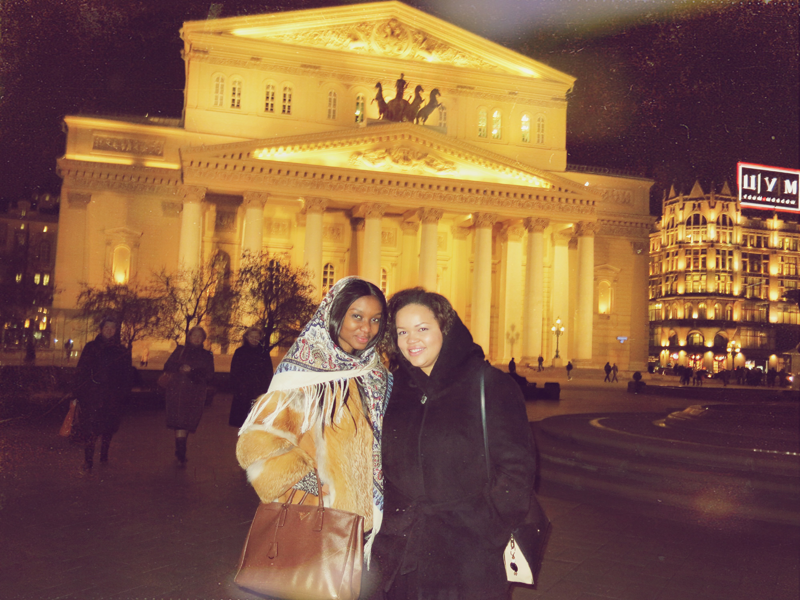 The following morning (and my last day) was filled with another photoshoot. On my way in the car, I did my usual ritual of reading The Moscow Times in English, and staring at massive Soviet buildings. You never realise how small London is until you drive around Moscow.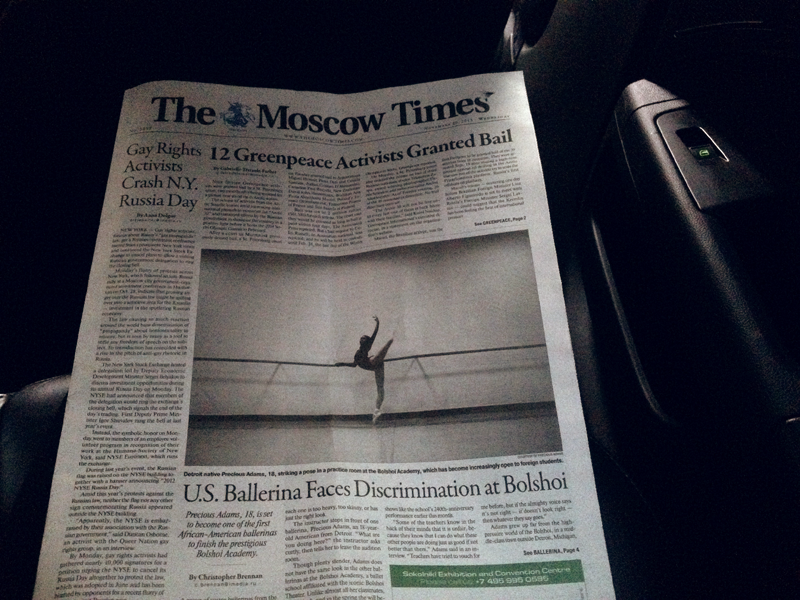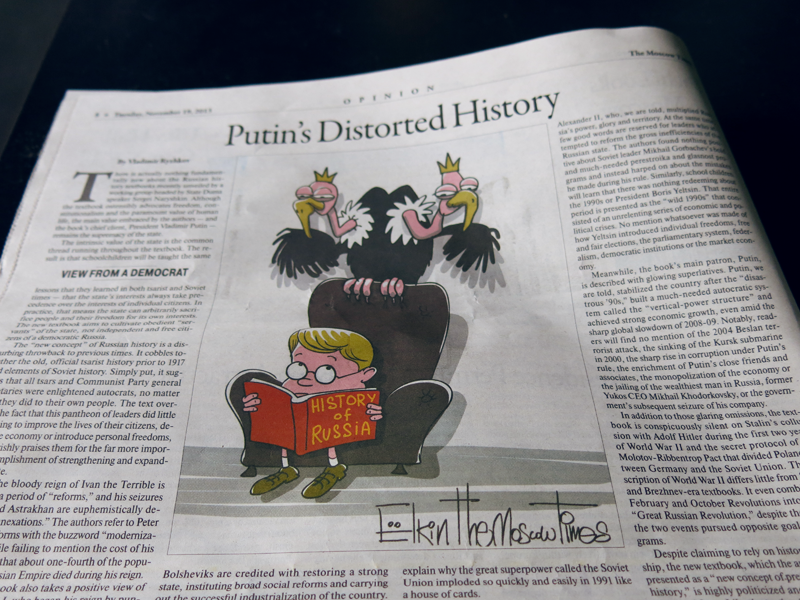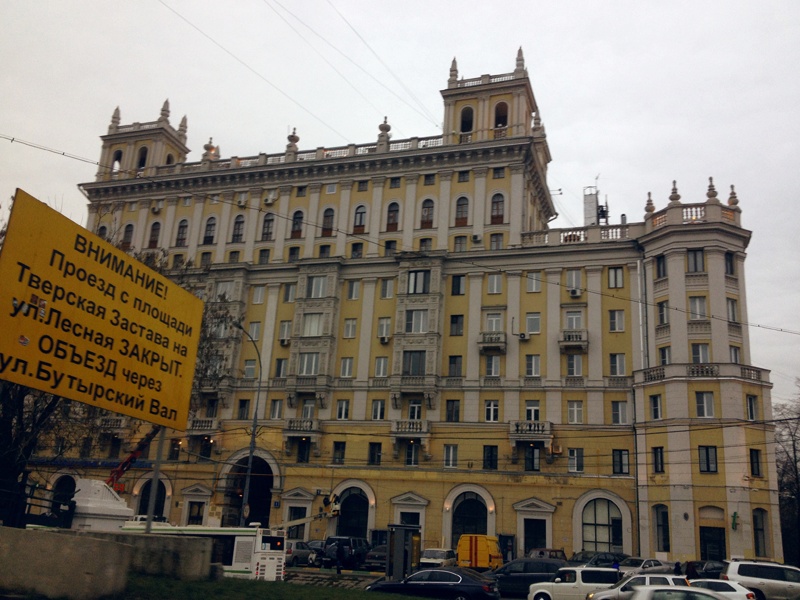 I did a beauty shoot with
Svetlana Stern
whose work is absolutely breath taking. I seriously can't wait to see what the photos will look like.
On my way back to the hotel, I picked up some sweet treats to take home with me. I used to munch on Alyonka chocolate during my Russian language study course in Moscow two years ago, and even though it's not like amazing Swiss chocolate, it still satisfies my sweet tooth ! I seriously can't wait for my next trip back and to share more about Moscow with any of you ever interested in going there.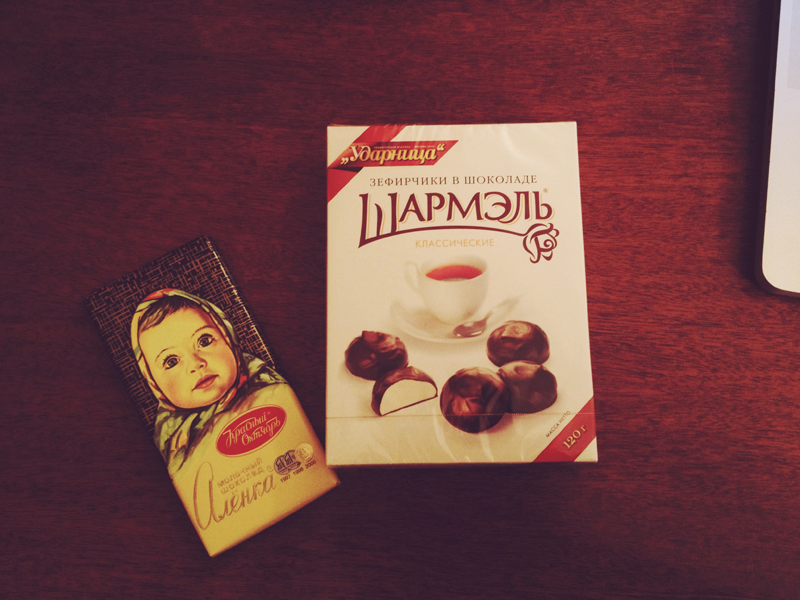 Vintage
coat (
from here
).
Zara
leggings.
Prada
bag.
Kurt Geiger
boots.