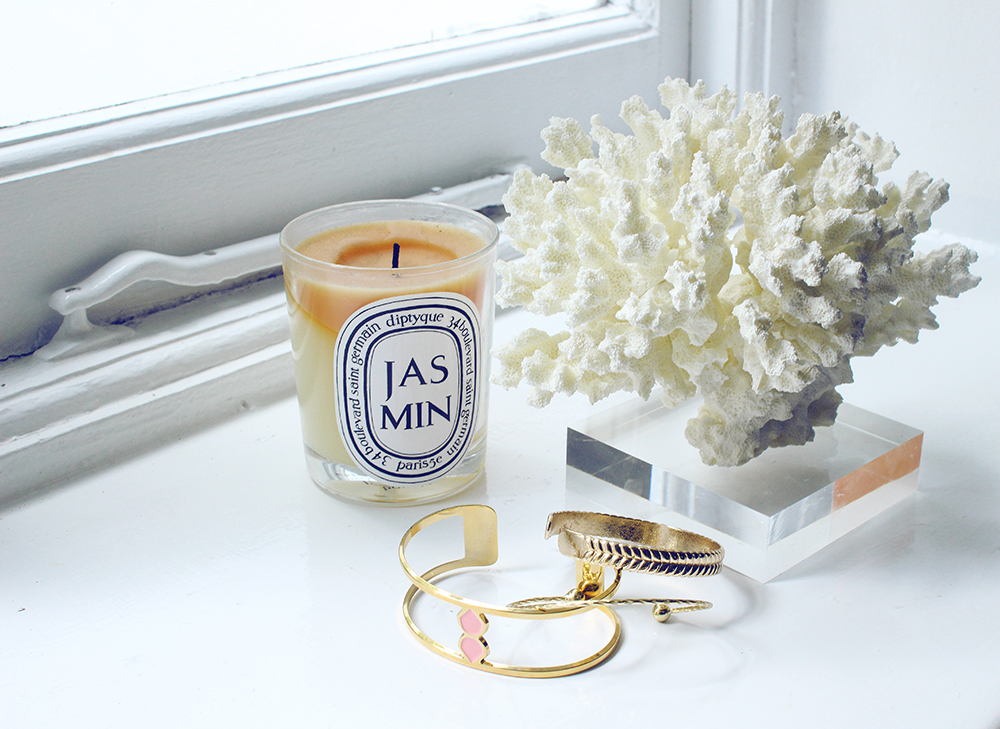 Recently, I have been clearing out not only my clothes but my jewellery collection as well. I have both precious and fashion jewellery piled on top of each other in a ceramic jar and I think it's time I took better care of my pieces. In order to bring in something new, I have been giving away the old. When I brought back two gold-plated bracelets from Ghana, I also received a beautiful piece from French jewellery designer  Anne Thomas Accessoires. Wearing all three together as arm candy is a great distraction for when I haven't had a manicure. Plus they jingle when I move, which makes for a pleasant sound. I love wearing my gold bracelets when I want to contrast them against a dark colour outfit, such as navy blue or black.
I'm sure some of you are in need of some new jewellery to style your outfits with or maybe increase the current stack of bracelets you own. So, the wonderful Anne Thomas has been kind enough to allow one of you to win a similar pink & gold Gaia bracelet from her current collection. To enter, simply do the following:
1. Leave a comment below telling me how you like to wear or style your bracelets
2. Your names will be entered into random.org's List Randomizer  and the result will be posted below in this blog post.
The giveaway closes Friday 19 June at 12 noon BST. The winner will be contacted via email to accept the prize and announced here on the blog on Monday 22 June.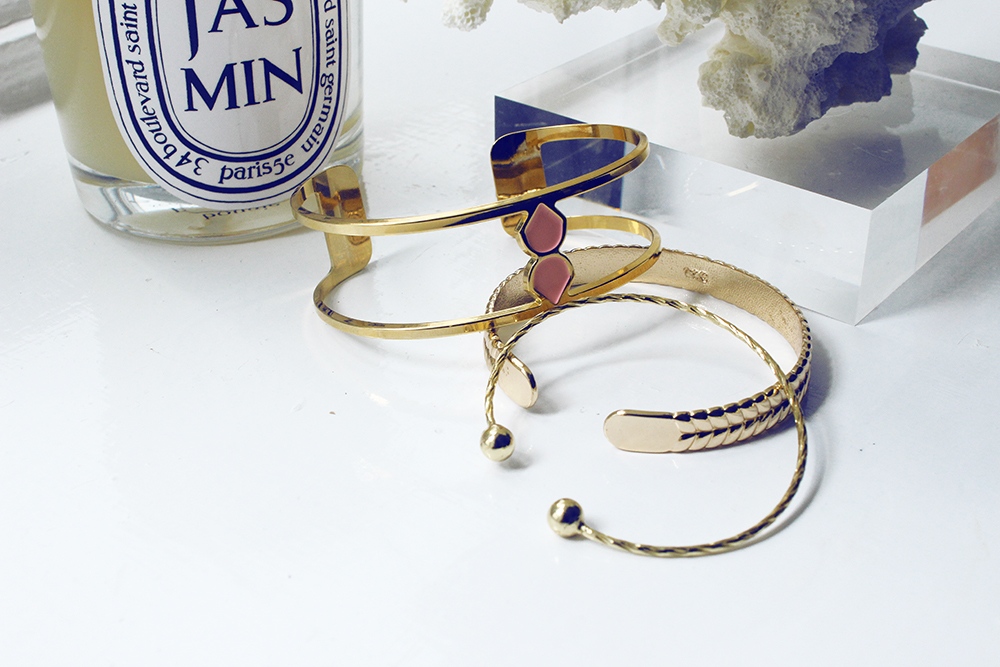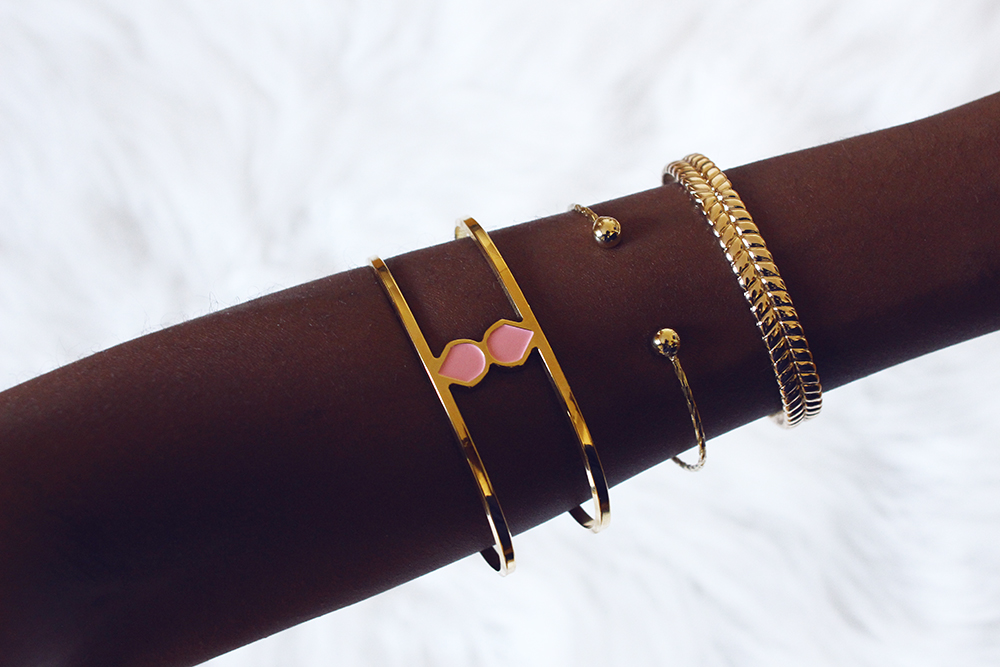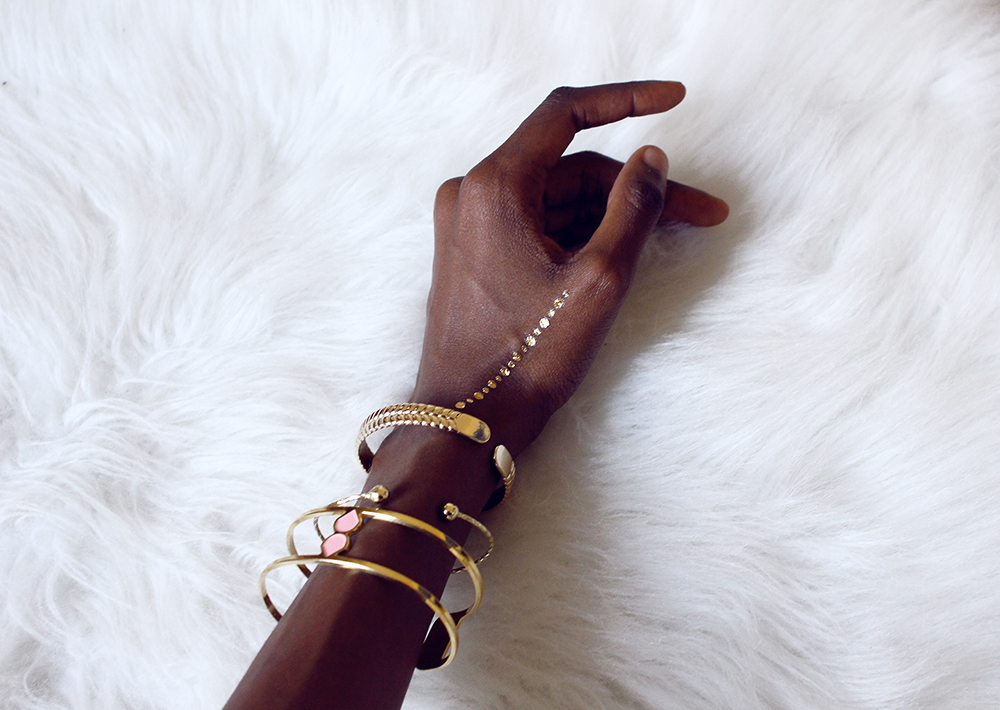 *Update : Congrats to Helen Battle for winning the Giveaway *